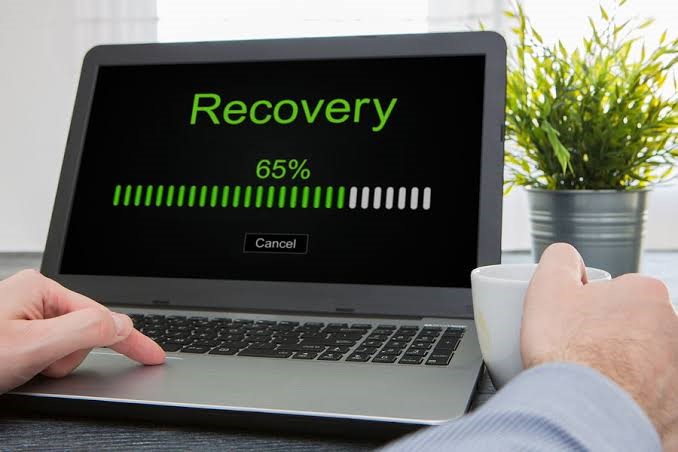 Hard disk recovery software is a necessity especially in a time where several factors come into play to render your data missing from your external hard disk. These factors include virus or malware infestation, abrupt system shutdown, file media errors, system and hard disk crashes.
This article will show you such factors to consider like the features, cost, system requirements, and the company that produces the recovery tool. Also, you will be introduced to ten best free hard disk recovery software to choose from, in 2020. Finally, you will be given a bonus: the steps on how to use Recoverit Data Recovery for effective retrieval of your lost data.
Part 1: What Should You Consider While Choosing Disk Recovery Software?
Before you decide on which disk recovery software to use for your data recovery, it is important you look into certain factors. There are many data recovery software out there so it is important to consider the following so as not to end up being scammed:
1.Features:
A good disk recovery software should contain features that make it able to recover any data you may have lost from your hard disk due to different scenarios like disk format, virus infection, deleting, partition loss, and so on. So whatever your specific data loss scenario is, a great disk recovery software should be structured in such a way that it can support data recovery.
2.The Company Behind the Tool:
The company producing a software has a great role to play in how effective the software itself is. Search for reviews about the company and product to get a feedback on how people feel about them, especially people that have used any product produced by said company. Also, if a company has a large clientele, then it implies that a large group of people trust that company and you should too.
3.Preview and Format Options:
Whatever hard disk recovery tool you want to choose should be able to let you preview your files, especially after they have been recovered. This will help you know if the job has been done correctly and if you are recovering the right files to begin with. Again, a great recovery tool should be able to support as wide a range of file formats as possible. This will help you recover not just documents, but also videos, audios, as well as images.
4.System Requirements:
It is important to understand what is required of you to be able to use the data recovery software you want to choose. Some data recovery tools do not support certain systems or data sizes, thus, you should check to be certain your system is supported by the software to make for compatibility.
5.Cost:
It is important to consider the cost implication of any software you wish to purchase for hard disk recovery. When you want to choose a hard disk recovery software, make sure it is an affordable one. However, as much as free tools are available and will be recommended below, paid tools are usually produced by reputable companies so you know you are getting safe software when you pay.
---
Part 2: 10 Best Free Hard Disk Recovery Software 2020
Now to the crux of the matter: the ten best free hard disk recovery software of 2020 which are recommended for you. You can recover your data for free from these top ten hard disk recovery software:
Recoverit Data Recovery software is the first free hard disk recovery software to be considered in 2020. This tool supports data recovery from hard drives, as well as mobile phones, PC, SD cards, and USB drives. It also supports recovery on both Mac and Windows-based systems and devices. For data loss from your hard disk due to virus attacks, accidental and permanent deletion, system crash, formatting, Recoverit Data Recovery can retrieve them. It supports files systems such as exFAT, ReFS, FAT, HFS+, NTFS, etc.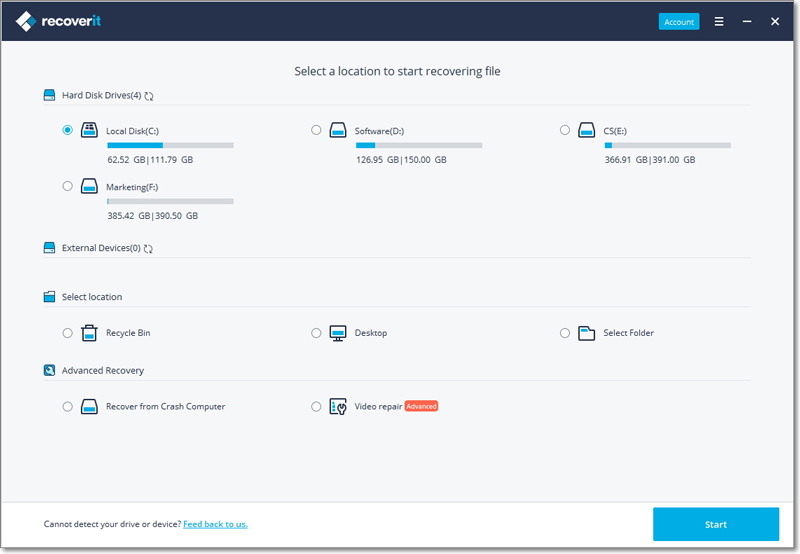 Pros:
It recovers files quickly, no matter the file loss scenario
Supports a wide range of devices on both Mac and Windows Operating Systems
The software is used by millions of users globally, which attest to it being trustworthy
It is highly compatible with various data types and file formats
Cons:
The file size that can be recovered on this free version is limited to 100MB. Therefore, if you need to recover larger files, you may have to buy the premium version
It requires a minimum storage space of 56MB to be fully installed on your system or device
2. Stellar Data Recovery
This is an excellent disk recovery software that is recommended for recovering data lost in real-life situations. With Stellar Data Recovery, you can restore data that has been lost from corrupted or damaged hard disks. This tool does not only recover missing data, but it also has amazing features such as SMART drive monitoring, optical media recovery, as well as cloning.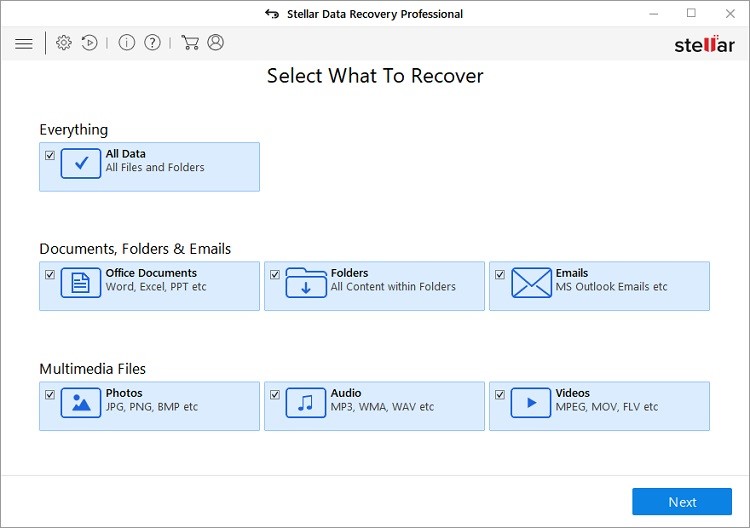 Pros:
Recovery process is fast
Quality preview and recovery features
Allows for selection of the specific folder to scan
Supports file recovery from all Windows OS devices
Its interface is easy and the recovery guide is simple
Cons:
It's premium version is a little on the expensive side
The free version recovery is limited to file size of 1GB
3.Disk Drill
One of the well-known hard disk recovery software out there is Cleverfiles Disk Drill. This tool not only retrieves erased and lost data from hard drives, it also allows for extra functions such as backup and data protection.
Pros:
After finding files, this tool organizes them by category
Provides support for several file systems
Contains certain auxiliary features such as backup drive and data protection
Filters recovered files by data and size
Cons:
Setting up the software can be a little tricky. If you are not careful, you may skip the step where you choose the custom installation path
Compared with other software, the scanning process takes longer
May end up recovering fewer files than other recovery tools can
4.OnTrack EasyRecovery
This recovery software recovers files from memory cards, HDD, USB, and SSD. It also recovers optical media after it has been corrupted, deleted or formatted. OnTrack EasyRecovery enables you to do an advanced RAID recovery, other than its basic recovery features.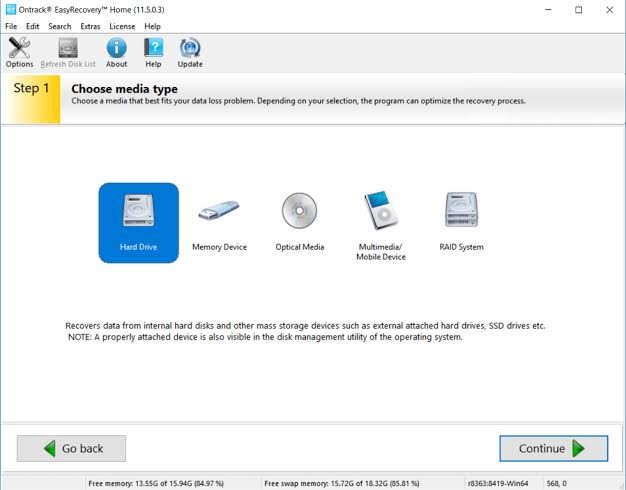 Pros:
It gives opportunity for files preview before recovery
Even after hard disk damage, corruption, deletion or formatting, you can recover files with EasyRecovery
Retrieves documents, photos, videos, among many other file types and formats.
Supports file recovery in more than one storage device
Cons:
It does not allow download unless you are logged in with your personal information
5.Wise Data Recovery Software
Wise Data Recovery software is one of the top ten free recovery software for 2020. This tool makes use of advanced algorithms in retrieving lost files from your hard disk. This is why it performs well and is ranked among the best. With this tool, you can recover files from local hard drives, as well as from digital cameras, MP3 players, mobile phones, etc.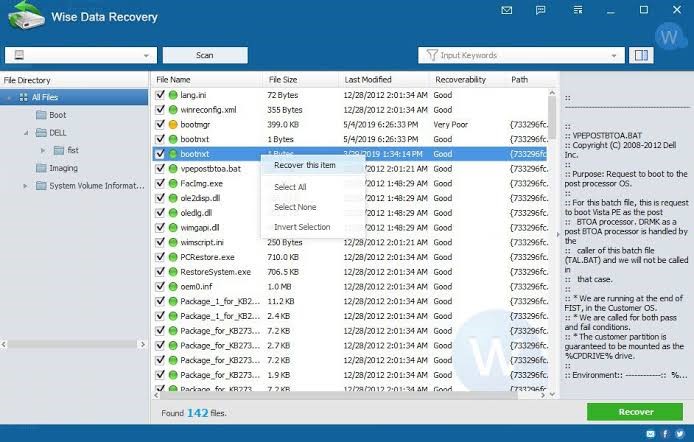 Pros:
It does not consume much space because of how light it is
It filters files based on categories
It is free to use
Scans files with fast speed
The versions provided by this tool are portable
It automatically updates to its latest version any time there is one available
Cons:
For files that are unsupported by this tool, the preview pane usually displays messy codes instead
Only provides support for file systems such as exFAT, FAT, and NTFS.
After recovery, individual files do not remain in the folder structure they originally were before the recovery
It only supports Windows systems from XP to 10 but not Linux or Mac systems.
6.Puran Data Recovery
This is another data recovery tool that is worth bringing to attention as it works in a unique way. The data recovery process of this tool involves recovering data directly from damaged DVD, CD, hard disk, Pen Drive, etc., to a specifically selected location. This is unlike other data recovery software.
Pros:
It allows the user to add a partition from device using the function of "drag and drop"
Ba sectors of your files are automatically skipped during recovery process
Provides support for such optical drives like Blu Rays, CDs, and DVDs
Cons:
It works for only media which are supported by Windows
It doesn't filter the files you wish to recover
Does not support preview of results
7.Recuva
If you have accidentally lost files from your hard disk, Piriform Recuva software is widely recommended for you to use in getting back those files. Recuva uses its highly interactive interface to guide you in step-by-step recovery of your lost data. This is evident in how the tool asks you several questions as you progress.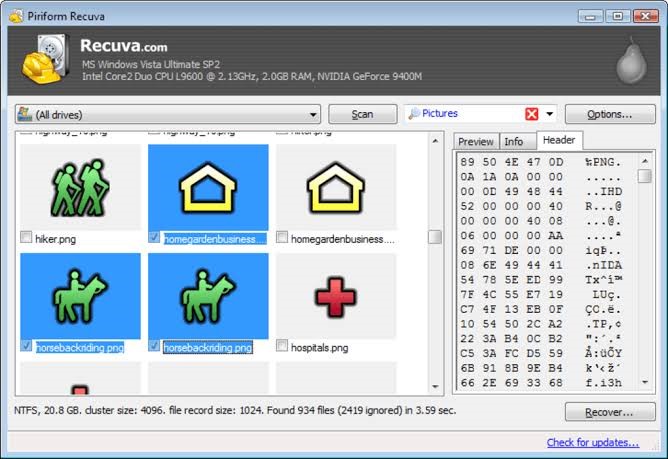 Pros:
Allows for specific location scan
Its interface is integrated, thereby making it simplified
It supports email recovery of Windows Mail, Thunderbird, Microsoft Outlook, and Outlook Express. Hence, it is versatile.
Cons:
It does not support preview of files during the scanning process
It looks old by assessment of its interface
8.Recover My Files
This software is specifically compatible with Windows OS. With the tool, you can recover files such as photos, documents, emails, audio files, videos, etc. These files can be recovered from SD cards, floppy disks, hard drives, USB Zip drives, and so on. It also supports OS reinstallation recovery, Recycle Bin recovery, RAW partition recovery, formatted data recovery.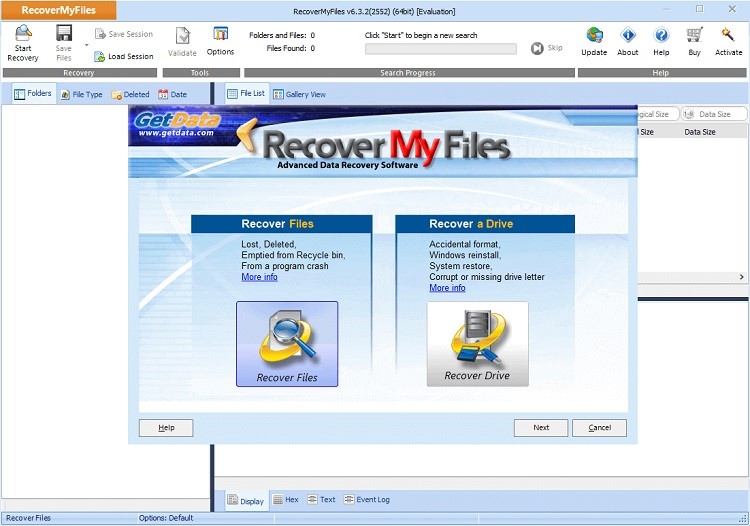 Pros:
It allows for scanning of the partition of a backup file
Allows for adjustment of items layout
Storage devices such as USBs, hard drives, SD cards, are supported by this tool
Files are sorted out by date which makes it easy for tracking of recovered files
Cons:
The interface is old-fashioned
The process of data recovery is relatively complicated when compared with other recovery software
9.Acronis Revive
The last but certainly not the least recovery tool among the ten best free hard disk recovery software of 2020. It is a quite an experience using this recovery tool as it provides powerful features. Therefore, if you have emptied your Recycle Bin, lost files due to changes to HDD, virus attacks and so on, Acronis Revive will retrieve such lost files for you.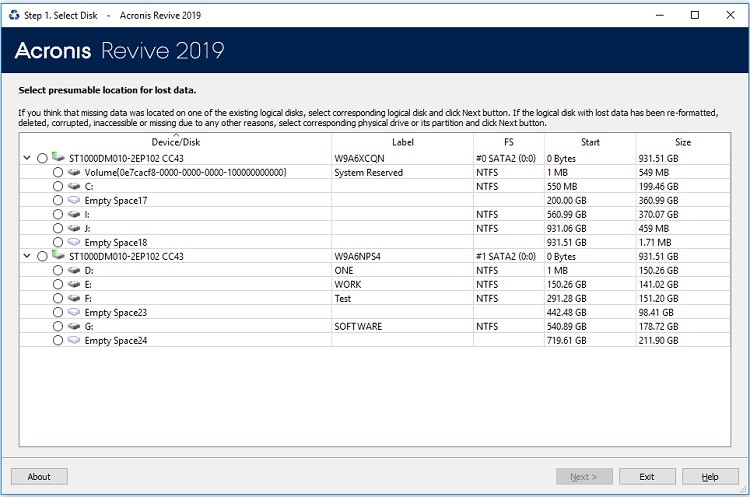 Pros:
Provides selective results
It identifies each and every partition on your hard drive, whether existing or lost
The scanning speed is fast
Results are filtered by extension or file name
Several options of scan modes to choose from
Cons:
The tool operations do not align with user habits
The introduction and interface make the software confusing for users.
---
Bonus Tip: How to Recover Lost Data from Hard Disk with Recoverit Data Recovery
Recoverit Data Recovery is ranked among the best recovery tools you can use in retrieving lost data from hard disk, as discussed above. If you are wondering how to use the tool after downloading, you do not have to wonder anymore. Just launch Recoverit Data Recovery and follow the steps enumerated below:
Step 1: Select a Location
Choose the location of the file you want to recover, as well as the data recovery scenario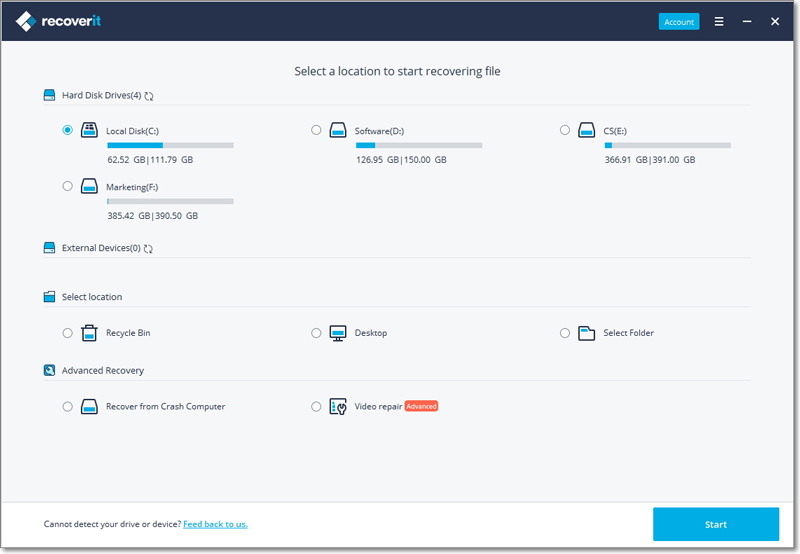 Step 2: Scan the Location
In this step, Recoverit Data Recovery begins to run a scan through your system location to find the lost or missing files.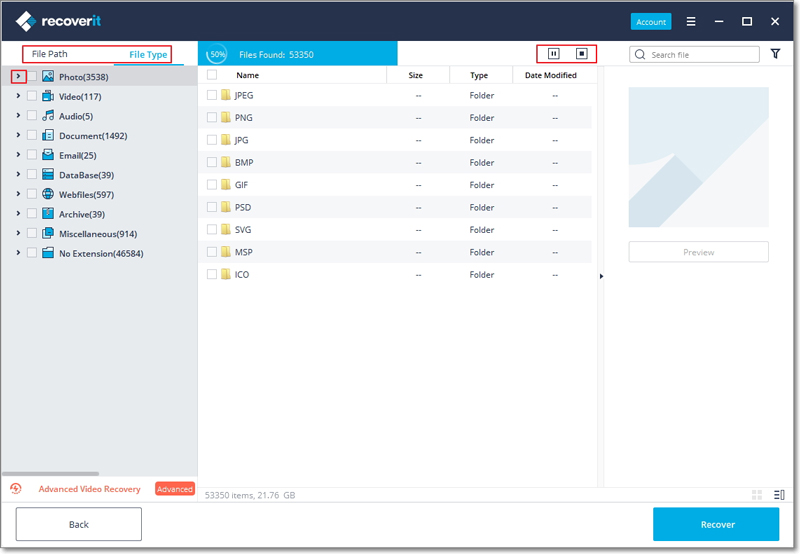 Step 3: Preview and Save
After the scanning process, go through the recovered files and select the files that you want to recover. Next, click "Recover" to save all the files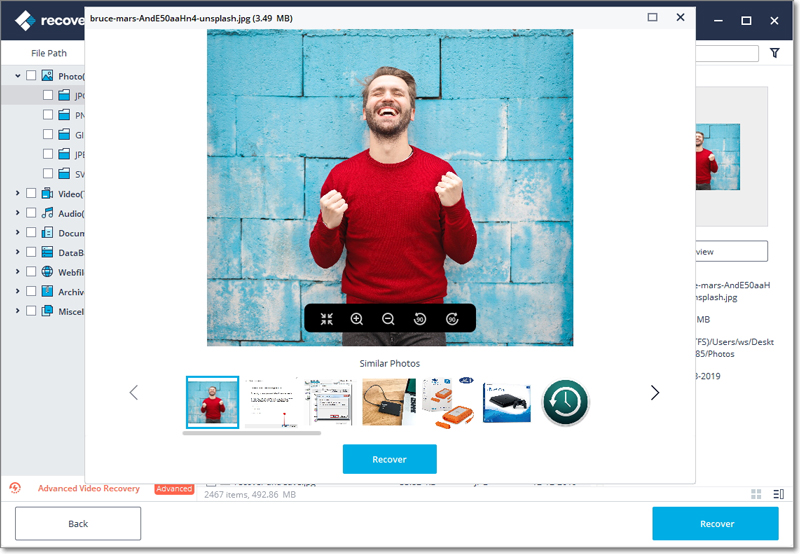 ---
The Bottom Line
The recovery tool you use determines how much of your lost data you can recover. This is why it is important to carefully go through the list of recovery tools suggested above, along with their pros and cons, in order to be able to determine which one you should use. A recovery tool that positively fulfills all the conditions for a great hard disk recovery software is Recoverit Data Recovery. Hence, use the steps explained in the article to use Recoverit.
Free Recover Data
Top Recovery Freeware

Top Recovery Solutions