Windows 10 upgrade has not been a happy affair with most users. While the issues related to the upgrade of Windows 10 range from no computer sound to the disappearance of taskbar and desktop, there are also reports of Hard Drive Crash after the installation of Windows 10. While the question has been visible on quite a few forums, one wonders what could be the reason behind the hard drive crash following the installation Windows 10. Many users have to downgrade to the previous variants of Windows in order to save themselves the trouble of using Windows 10 with persisting hard drive crash.
Windows 10 and Hard Drive Crash:
The major thing one must realize is that Windows 10 upgrade is the hardware specific. Therefore, if you are planning any hardware change after installing your Windows 10 upgrade, you should be prepared for a Hard Drive Crash. However, if you move to another hardware component, you would be required to have the activation key and repeat the upgrade process. The consistent hard drive crash issue has been giving users sleepless nights. However, it is not only Windows 10 that causes a hard drive Crash. In the following article, we discuss other factors that can cause a hard drive crash within the system.
What are the reasons for my Hard Drive Crash?
Well, to start with your Hard Drive Crash could be due to a number of reasons. This could be because after the upgrade your RAM isn't having enough space for the processes to run simultaneously. The corrupted files and programs also contribute in the hard drive crash. Presence of a virus or other malware, along with the Blue screen error can be the reason behind the crash.
However, there is a reason to be optimistic, and most of these errors can be solved. If one is unable to solve the error that is causing the hard drive crash, they could simply seek professional help from the manufacturer after recovering their data using the Recoverit Data Recovery software.
How to Fix Hard Drive Crash in Windows 10
In the following sections, we shall take a look at the methods that can help prevent a hard drive crash, or can be used if your system is suffering from regular hard drive crash.
1. Running the SFC Command to deal with Corrupted Files:
The process has to be carried out from the Administrator Command Prompt window. If you are using Windows 10, you can simply right click on the Start button, select "˜Command Prompt (Admin)', and if you are using a different version of Windows, you can access it by searching the Start Menu for Command Prompt, right-click over it, and select the option of "˜Run as Administrator'.
You then have to type the following command into the Command Prompt Window, and press Enter. This would help you to run a complete system scan: sfc/scannow
You can then leave the command prompt window open until the command completes its execution. This can take a while depending on the condition of the system. If no error is detected by the command, you'll see a message which would say, "Windows Resource Protection did not find any integrity violations".
However, if you see an alternate message which might read, "Windows Resource Protection found corrupt files but was unable to fix some of them", you have to carry out the reboot in safe mode before doing anything else. For the ones who are using Windows 10, accessing the Safe Mode might be tricky as the booting takes place in a very short amount of time, but it can be done by holding the Shift key while clicking the restart option which will allow them to access the advanced boot options menu. For the earlier variants of Windows, one has to hold up the F8 key while the booting takes place. You then have to run the above command in the safe mode.
2. Check for Memory Leak to ease Hard Drive Crash:
It is possible that one of your programs is not releasing the memory it has been using after its completion. This can cause the device to run slowly. You can check for the program that is using the most memory by performing the following steps: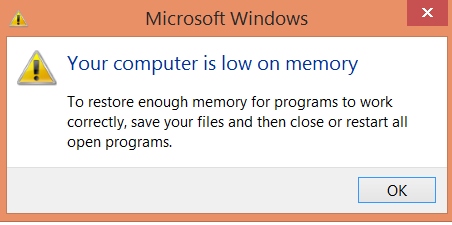 Open the Task Manager with a right-click on the taskbar, and click on "˜Start Task Manager'.
Choose the "˜Processes' tab.
If you are looking to sort programs by their memory usage, choose "˜'Memory (Private Working Set).
Event Viewer can come in handy if one is looking to check for program errors and other relevant troubleshooting information.
Open Event Viewer by clicking over the "˜Start' button, follow it up by clicking "˜Control Panel', "˜System and Security', and then "˜Administrative Tools', and then double click on "˜Event Viewer'. You could be prompted for an administrator password or confirmation, and you can type it here.
"˜Applications and Service Logs' lie on the left pane and can be used to check error events. Double clicking on any of them would reveal the description. You can go online to look for a link.
How to Recover File from Crashed Hard Drive
As stated earlier, if you are unable to figure out a method to stop the hard drive crash, and have lost some data, you can recover it using the Recoverit hard drive recovery software: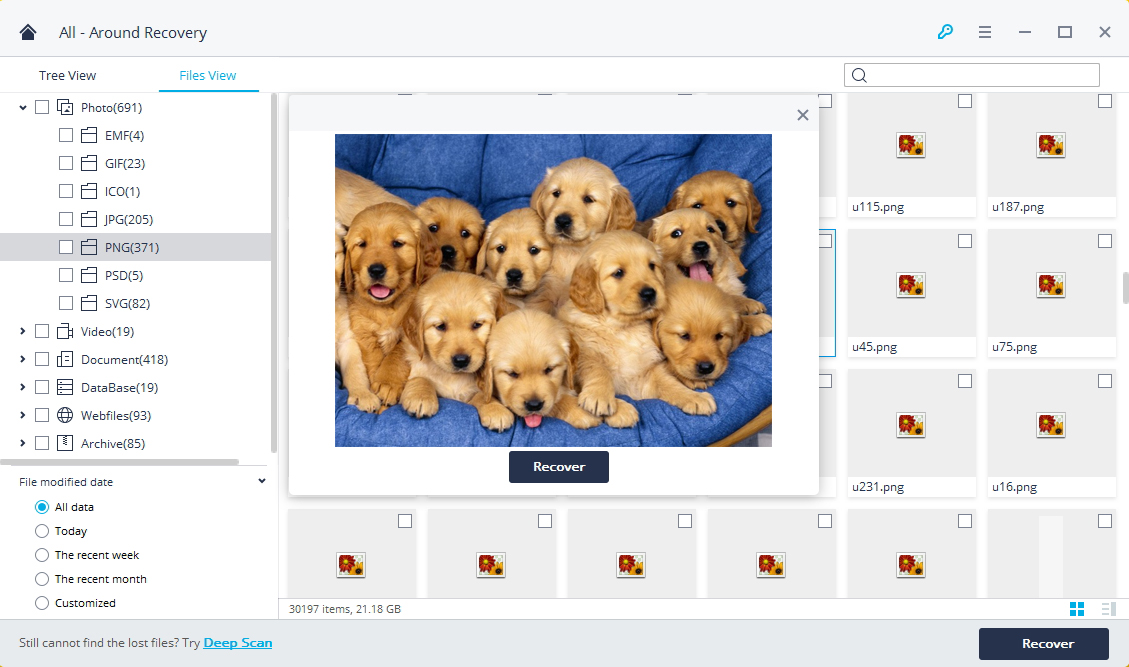 Recover lost or deleted files, photos, audio, music, emails from any storage device effectively, safely and completely.
Supports data recovery from recycle bin, hard drive, memory card, flash drive, digital camera and camcorders.
Supports to recover data for sudden deletion, formatting, hard drive corruption, virus attack, system crash under different situations.
The next simple steps of hard drive data recovery
When your hard drive crashed in Windows 10, sometimes you cannot reboot your computer. Download Recoverit data recovery on a workable computer, it supports to create a bootable media to help you access to the computer and get your data back. Follow the next simple steps to retrieve data from crashed hard drive.
Step 1: How to create bootable media with Recoverit data recovery
Launch Recoverit data recovery on a workable computer, connect a blank USB drive or CD/DVD to the computer. Please select the "System Crash Data Recovery" mode to start.

Click "Start" button to start creating a bootable drive to recover data when your computer unable to launch.

Please select a mode to create bootable media. Here you can select USB drive or CD/DVD to start.

You can will asked to format USB drive before creating bootable drive

After formatted USB drive, it will start to creating bootable drive. Please donot eject the USB drive during the creating.

It will take for a while to finished the creating. After created the USB bootable drive, you will get three simple steps to retrieve your data back.
Step 2: Before starting recover data, you will need to set the computer to boot from USB or CD/DVD.
Restart your crash computer and press the BIOS entry key(F12) when the first screen displayed.

Connect USB or CD/DVD to the computer. You can check out the full tutorial to set the computer to boot from USB or CD/DVD.
Step 3: After set the computer and connect the USB bootable mediato it. With Recoverit USB bootable drive media, you can easily to recover your data from hard drive crash.