It reaches a time when you want to dispose of your old hard drive and want to acquire a new one. It is important that remove all the information that the hard drive contains, lest it falls into the wrong hands. To do so, you will need a hard drive eraser. Here are some top six hard drive erasers software for Windows and how to erase a hard drive.
Part 1: How to Erase Hard drive
Solution 1: Erase the Hard drive with HDDErase
This software Erases is capable of erasing everything that is on the hard drive
It is known to support only built-in drive  sanitization method
It comes in ISO thus you can develop a bootable flash drive from it.
Simple steps to Erase Hard Drives are as below.
Download HHDErase. Go to http://cmrr.ucsd.edu/people/Hughes/secure-erase.html
Unzip the file and then burn ISO to CD
Restart and the boot from the CD
Let it load default or select the Startup Menu option
Click OK to run CD-Rom
Type HDD erase in the command prompt
Select to run a secure erase and select a hard drive to secure erase a hard drive.
To erase the hard drive, select a secure erase. This is how to completely erase a hard drive.
Solution 2: Darik's Boot and Nuke (DBAN)
Some of its features include:
It's open-source
Makes data irrecoverable
Has six options for you to erase the hard drive
It overwrites the hard drive with pseudo-numbers that are generated.
DBAN can be downloaded from http://sourceforge.net/projects/dban/
How to use DBAN to Secure Erase Hard Drive
Back up your data to avoid losing them
Download DBAN from the official site
Burn DBAN to the CD. You have to burn the ISO file into a CD. This means you will require the Free ISO Burner to burn it.
Once the burn is complete, remove any other device that you don't want to erase. Especially the external ones.
Boot from CD. Insert the CD and then restart the computer. A Blue DBAN screen will appear or if not you will be prompted to press either F12 or F11.
Start DBAN. This should be in Interactive mode.
Select the drive to erase
Start the removal process
This is what you will see at the end
Solution 3: How to Erase Hard Drive with Ccleaner
Features
Cleans internet history
Removes temporary items from many applications
Comes with an inbuilt registry cleaner. The clean gets and fixes registry errors
How to Erase Hard Drive with Ccleaner
1. Download and install The Ccleaner on your device.
2. Double-click on the program icon to run it
3. Click on the cleaner mode to select the items that you want to erase
4. Click on the Run Cleaner button to run Ccleaner.
To get this software eraser, go to http://www.piriform.com/ccleaner/download
Solution 4: How to Erased Hard Drive with SDelete
Find it here https://technet.microsoft.com/en-us/sysinternals/sdelete.aspx
Features
Securely deletes data on any stated location
Wipe the free space of a particular path
Simple Steps to Erase Hard Drive with SDelete
1. On your PC, download the ZIP and then extract the sdelete.exe file.
2. On the start button, type CMD in the search command and press enter
3. A prompt window will appear.
4. Transfer the SDelete.exe file to the C: UserUsername
5. In the command prompt, type SDelete z C:
6. You can also change the command to overwrite deleted files in other drives.
Solution 5: How to Erased Hard Drive with Eraser
Features
Works with Windows XP, Windows Server 2003, windows vista
Works with any drive as long as the drive works with Windows
Erase hard drive folders, files, and the already deleted files
Works well with a customizable Scheduler
To get this hard drive eraser, go to http://eraser.heidi.ie/
Steps to Erase Hard Drive Using Eraser
1. Download Eraser and install it into your computer
2. Run the eraser and you will receive an empty Erase Schedule
3. Select File, then click Browse to select the files or folders that you want deleted.
4. Click OK to delete the files.
Solution 6: Erase the Hard Drive with Active @ KillDisk Pro
Features
In line with over 20 international data erasure standards
Allows the user to apply custom erasure methods
It erases SSDs and USB drives
To confirm complete data removal, it provides a certificate
Improved parallel erasing performance
You can stop the erasure after a given number of errors
To get this hard drive to erase, go to http://lsoft.net/killdisk.aspx
How to Erase Hard Drive with Active @ KillDisk Pro
1. Insert Killdisk bootable CD into your PC to load contents and select Active@ KillDisk [FREE]
2. Press enter to accept the free version
3. Select the files that you want to be erased
4. Press F10
5. Type "erase-all-data and press enter. The process will start and when it ends you will get this report.
Video Tutorial on How to Format an External Hard Drive
Part 2: Top 4 Hard Drive Eraser Software for Mac
1. Permanent Eraser
This eraser can be found at https://ssl-download.cnet.com/Permanent-Eraser/3000-2092_4-10668789.html
Features
Overwrites the data 35 times
Scrambles the original filename
It runs on PowerPC and Intel-based Macintosh devices
Has a Finder Integration
How to use Permanent Hard Drive Eraser
1. Download this app and install it on your device
2. Unstuff the downloaded file and move the hard drive eraser to the Apps Folder in your hard drive
3. Move all the files that you need to be erased to the Trash
4. Launch the application by double-clicking on the Permanent Eraser icon. The process of file deletion will begin.
2. Stellar Wipe
Key features
It wipes unused disks
Wipes one drive at a time
It supports the deletion of locked system files
Users can select disk wiping algorithm
It carries out disk wiping in 35 passes
How to use Stellar Wipe Hard Drive Eraser
1. Download this app and run the hard drive eraser. Go through the wizard introduction carefully. Its download URL is http://www.stellarwipe.com/
2. Select the disk to erase. The wizard will show all the available disks.
3. Select the wipe method
4. Start the Wipe
5. Click Finish to complete the wipe
3. ShredIt X
Key features
Easy to use
It shreds everything
It comes with built-in safety features such as Confirm before Shred, Safe Place, etc.
Several overwrite options
Cross-platform
Here is the link to this erase http://mireth.com/shredit/shredit-x/
How to use ShredIt X Hard Drive Eraser
Download the ShredIt and install it into your device
Run the program and select the drive to shred
Click start
4. Disk Wiper 15 for Mac® OS X Free
Features
Supports Mac OS X
Comes with 10 different disk sanitization algorithm support
Powerful Paragon's algorithm
Detailed wiping
SSD wiping
How to use Disk Wiper
1. Download the hard disk eraser https://www.paragon-software.com/home/dw-mac/
2. Run the application and select the disk to wipe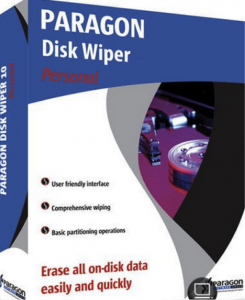 3. You will be prompted to confirm whether to proceed with the wiping process. Click Wipe to proceed.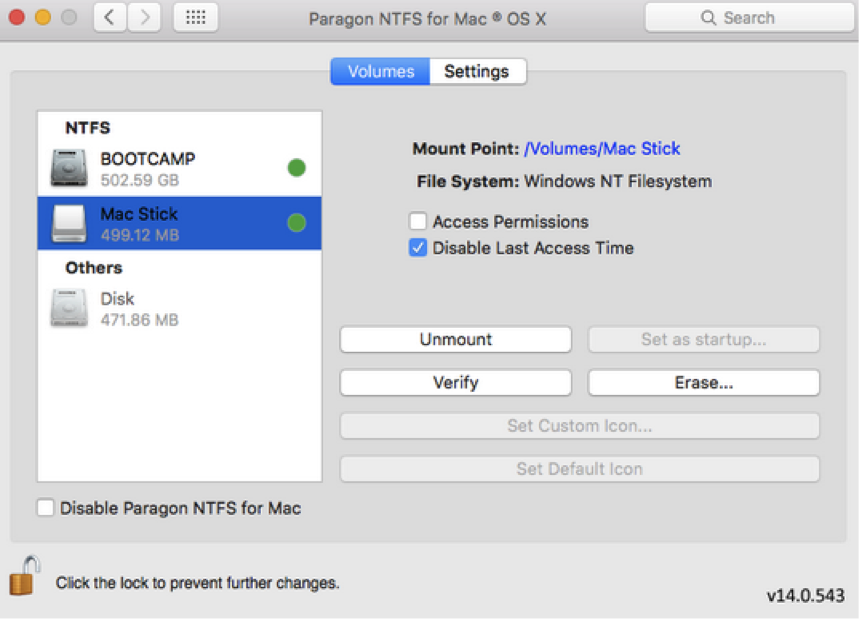 The wiping will start.
The above steps are a guide on how to completely erase a hard drive using a hard drive eraser.
The above-stated apps will help you to securely erase the hard drive and leave no data in bad hands.
Go get one today.
Part 3: Data Recovery Software for Erased Hard Drive
Forgot to back up important files from your hard drive, you will need a hard drive data recovery software to help you retrieve your lost data from an erased hard drive. Recoverit data recovery support to recover lost, formatted, and deleted data from damaged or dead hard drives completed.
More Related: Top 5 Hard Drive Disk Erasers for Mac
What's Wrong with Drive
Recover Your Drive

Fix Your Drive

Format/Wipe Drive

Know Your Drive