Type "MSConfig" in the search box and press Enter to open "System Configuration".
On the pop-up window, click the "Services" tab, check "Hide all Microsoft services" and tap "Disable all".
Go to the "Startup" tab and click "Open Task Manager" to open the Task Manager window.
Select all startup items and click "Disable". Click "x" to close Task Manager.
Go back to "System Configuration" > "Startup", click "OK" and reboot your Windows 10 computer.
After clean booting your PC, you can reinstall the operating system and applications on it. If this solution works then your work is done. If it didn't fix the external hard drive I/O error then move on to solution 3.
Windows won't be able to transfer data between the PC and the external drive if the drive's transfer mode is incorrect or has been changed. Correcting the transfer mode of the drive can fix this issue. You need to follow the below-mentioned step to perform this task.
Type "Computer Management" in the search box beside the Start menu button.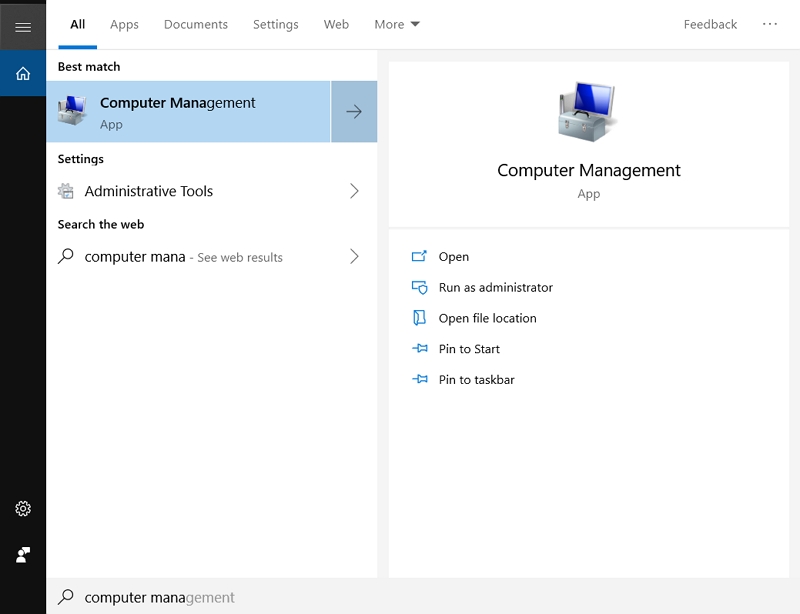 Click "Device Manager" on the left panel. Expand the option "IDE ATA/ATAPI controllers" and you will see a list containing various IDE ATA/ATAPI channels for your PC.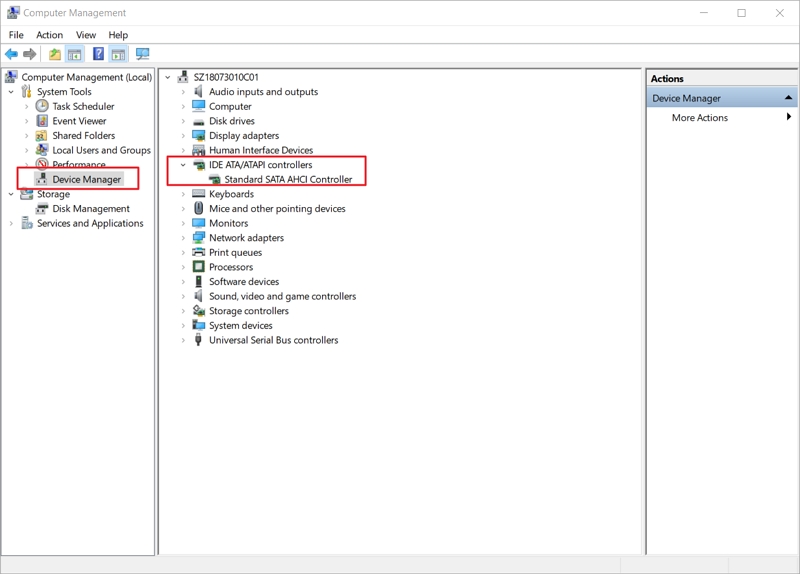 Press the Properties option after right-clicking the channel that the external drive is connected to. The channel that is usually used for external hard drives is the Secondary IDE Channel.
Choose PIO Only option in the box labeled Transfer Mode for the device representing your external hard drive on the tab labeled Advanced Settings. Usually, this is Device 0. Close all windows and check the external hard drive with I/O error after clicking OK.
Warning: Primary ID Channel, Device 0 is used for system disk so don't change that. Your PC won't even work if you end up making any change to the settings of this transfer mode.
The drive might not be present there if changing the secondary IDE channel device 0's transfer mode doesn't fix your issue. If available, try to change back the transfer mode to DMA using the same process. After that, perform steps 1 to 6 for changing the IDE devices' transfer mode in the below-mentioned order until the problem is fixed:
Primary IDE channel, device 1
Secondary IDE channel, device 1
Do remember to reboot your PC after changing your settings to let the system identify the alterations that have been made. Examine the settings after the restart to ensure that they have taken effect. Your external hard drive will start working correctly if the settings are correct.
The display of the I/O error means that the external hard drive can lose all of the data that is present on it. If you have important files stored on your external hard drive, you need to recover data from the external hard drive before the data loss becomes permanent. The above-mentioned methods can fix external hard drive I/O error, but they can't retrieve the data from it.
---
Video Tutorial on How to Fix External Hard Drive I/O Device Error
Part 3: How to Recover Data from External Hard Drive
If you want to perform data recovery from an external hard drive, you have to use an external hard drive data recovery tool. The internet is fraught with various such tools that allow you to fix external hard drive I/O error and can retrieve data from external hard drives too. However, the only trustworthy software available out there for data recovery is Recoverit Data Recovery software.
Recoverit is a versatile hard disk data recovery program working under different data loss scenarios, such as deleting files by mistake, formatting an external disk, getting a damaged disk, and many more. It uses advanced scanning and searching engine to help you dig out all the invisible and inaccessible data. More than 1000 types and formats of data are supported.
3 Steps to Recover Data from External Hard Disk
The following is an instruction manual that describes the process of how to recover data from an external hard drive using Recoverit Data Recovery software.
Step 1. Select a hard disk
Make sure your external device with I/0 device error has connected to the computer. Select it and click "Start" to go on.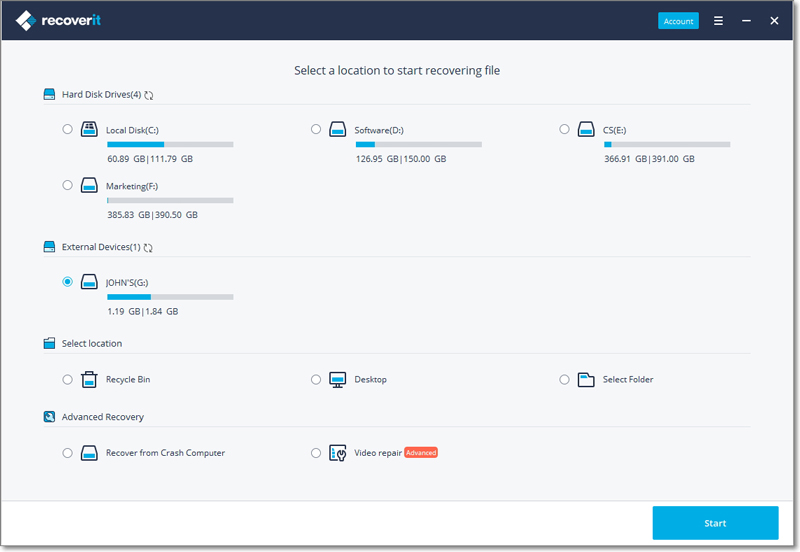 Step 2. Scan the external disk
Start an all-around scan immediately. You can find your external hard drive files appear gradually. Wait for a few minutes and get the resulting menu.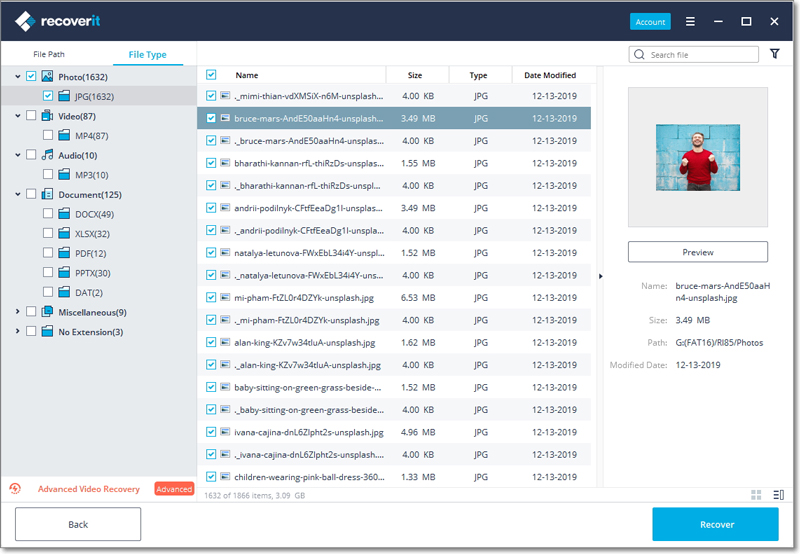 Step 3. Preview and recover disk data
After the scan, you can preview the recoverable file from the hard drive, for example, pictures, movies, music, office files, and so on. Select the files you need and click "Recover" to get all back.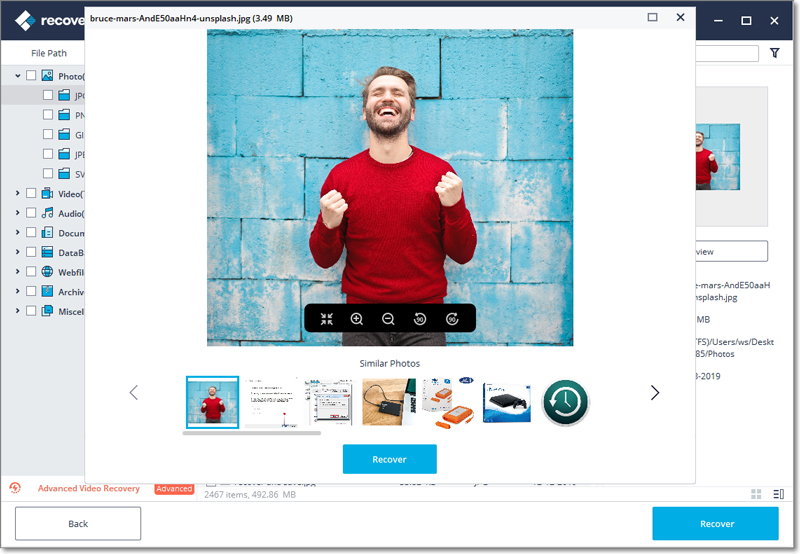 I/O external hard drive errors can prove to be catastrophic if they are not dealt with quickly. You can use several methods to fix external hard drive I/O error. To recover data from an external hard drive, you will have to utilize a third-party tool like Recoverit data recovery software.