Can I Undelete Lost Photos from the iPhoto Library on Mac?
I wanted to delete duplicate photos on iPhoto. But somehow, all my photos disappeared from iPhoto. I have no idea what happened to iPhoto? Hope that someone can tell me how to recover photos from iPhoto. Many thanks!
Frankly speaking, iPhoto library photos can be lost due to human errors, for example, deleting pictures from iPhoto by mistake. Besides, iPhoto problems can also cause photos to be gone, such as iPhoto crashing, iPhoto not responding, iPhoto update failure, quitting unexpectedly, etc.
"Can I get deleted pictures back?" You can get the YES answer from us. Moreover, we can also tell you how to recover deleted photos from iPhoto library on Mac. Three methods are provided here, among which we recommend using a Mac photo recovery program for the job.
Part 1: Recover Deleted iPhoto Photos with iPhoto Recovery Software
There are several iPhoto recovery software in the data rescue market. Recoverit Data Recovery for Mac stands out, as it features advanced photo recovery technology, all-around scan ability, user-friendly interface, and simple recovery process. With the powerful Mac iPhoto recovery software, you're able to recover deleted photos on Mac within minutes. No matter when and how your photos disappeared from the iPhoto library, Recoverit allows you to restore iPhoto library photos by 3 steps.
2. How to Recover Deleted Photos from iPhoto Mac
Recoverit Mac Photo Recovery makes iPhoto recovery much more effective in deleted photo recovery and better guaranteed in picture security. To recover deleted photos, all you need to do is following the below steps and doing a few clicks. Now, download the software and start iPhoto recovery.
Step 1.

 Select the iPhoto library location

To recover deleted photos from the iPhoto library, you need to run Recoverit iPhoto Recovery, select the photo file location and click "Start" to process.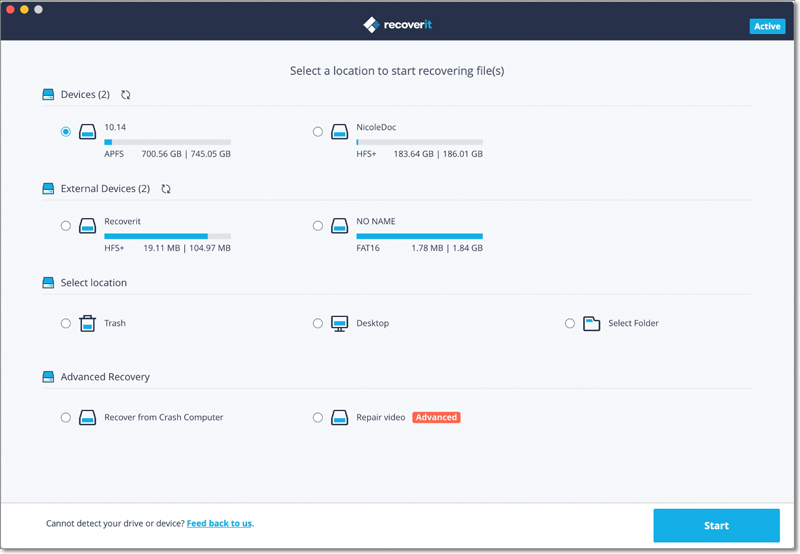 Step 2.

 Scan the iPhoto location all around

An all-around scan will be commenced immediately. All the photos gone from the iPhoto library will be shown to you gradually.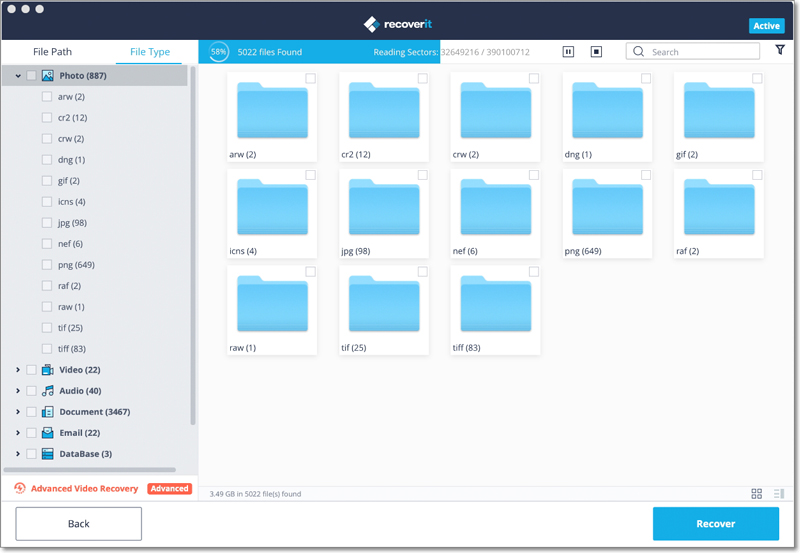 Step 3.

 Recover deleted photos from iPhoto

After the scan, you can filter the iPhoto pictures and preview the deleted pictures. Select the wanted ones and click "Recover" to restore the iPhoto library.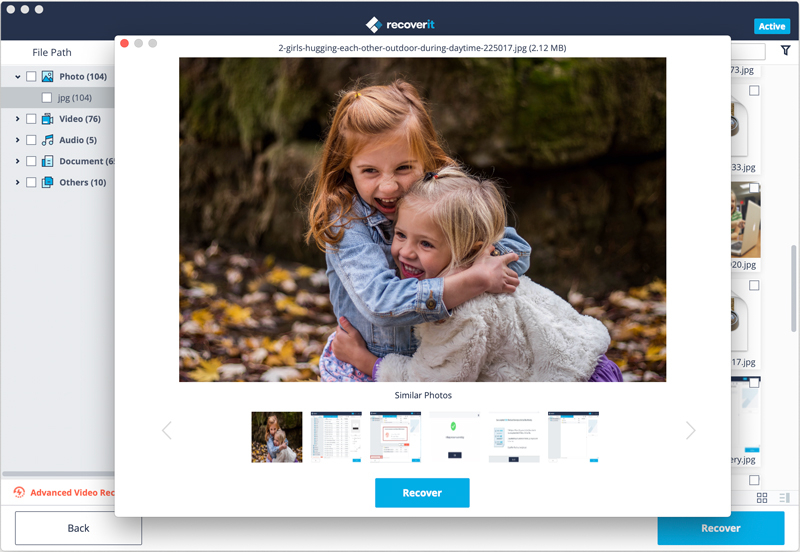 Additional Tips on Mac iPhoto Recovery
To increase the chance of iPhoto recovery, it is better to always keep the tips in mind.
Do not download and install Recoverit on the same partition where iPhoto library files are stored.
Once you lost photos from the iPhoto library, stop saving new data on the hard drive, avoiding photo overwriting.
Do not save the iPhoto library recovered photos on the original hard drive or partition.
---
Part 2: How to Recover iPhoto Library with Limits
If you want to recover deleted photos from iPhoto library without software, you can resort to the below two methods. But there are some limitations to these methods. For example, if you emptied the Mac trash, you can't restore deleted images from the trash.
1. How to Recover iPhoto Library from Mac Trash
If your photos were accidentally dragged to the iPhoto trash and you could not drag them back to Mac desktop, you can go to your iPhoto trash, select those deleted photos, and right-click to select "Restore to iPhoto Library". Your iPhoto trash photos will be retrieved easily.
If this method does not help, 
Recoverit Mac Photo Recovery
 can assist you. Turn to 
Part 1
 and recover deleted pictures on Mac.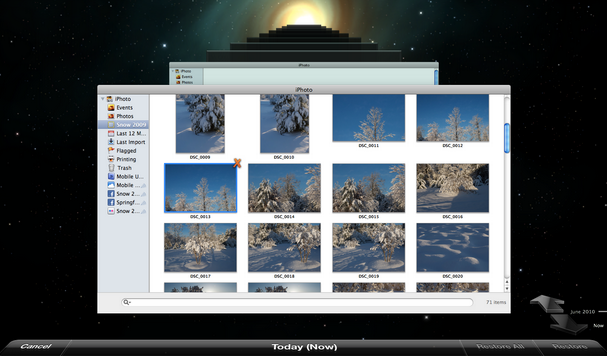 2. How to Rebuild iPhoto library
First, quit iPhoto and re-open it. Press and hold the Command and Option keys when you click on the iPhoto icon. A dialog box will appear with rebuild options. Choose the options that you would like to use to rebuild the iPhoto library.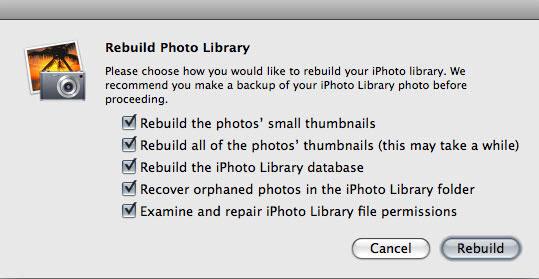 ---
Part 3: How to Backup iPhoto Library to External Drive
To avoid the same data disaster happening once again, you can take photo backups from the iPhoto library to iCloud or an external hard drive. In this section, we will show you how to backup iPhoto to an external device.
Quit the iPhoto app if it is already on.
Connect the external device to your Mac.
Navigate the iPhoto folder location: Finder > Pictures > iPhoto Library.
Move iPhoto Library files to an external device by dragging or copying them.
All in all, once you find photos lost or accidentally deleted from the iPhoto library, you can always resort to Recoverit for Mac to help you start iPhoto recovery safely and recover deleted photos quickly. By the way, to avoid another data loss, follow the above steps to backup iPhoto photos regularly.
Fix Media File Issues
Recover & Repair Photos

Recover Videos

Repair Videos

Recover & Repair Audio

Recover & Repair Cameras
Other popular Articles From Wondershare