Almost anyone uses external hard drives to save precious data or to extend the storage capacity of their Computer. When trying to use the hard drive, after being plugged into the Computer, you notice that the Drive doesn't show up in "This PC" (windows 8 and 10) or "My Computer" (Previous Windows versions). You do a bit of extended search to see what is going on. In Device Manager under "Disk driver" it says that the "Device is working properly". After that you check in Disk Management and see that the Drive is healthy. However, it also says "Unallocated". This can happen to a single Partition, if there are more than one, or it can happen to the entire Drive. What does this mean? This means that the data is there, however it doesn't know what to do with it.
Part 1: Why does External Hard Drive become unallocated
There are many reasons that can cause this unusual behavior and in many cases not even an expert can figure out why it happened. Some of the known issues to cause a Hard Drive to become unallocated include:
Infection with a Virus or spyware
The Hard Drive is suddenly disconnected from the power supply
Partitions were created or modified incorrectly
Installing an additional Hard Drive
Hardware failure
Outdated Drive
Part 2: How to fix Unallocated External Hard Drive with CMD
Attempting to fix unallocated External Hard Drive on it can be difficult but not impossible. Before searching for powerful tools that are specially designed for such occasions, you could try to fix it by using CMD and more specifically 'Diskpart". Here are the steps:
Note: This method will erase all data on the External Hard Drive but it can make it reusable.
Open CMD (press the windows key + R and type CMD then hit enter)
In CMD type: Diskpart and hit enter
In Diskpart type: list volume and hit enter
Type: select volume X (X being the drive letter of your unallocated external Hard Drive) then hit enter (you can find out which Drive letter is assigned by looking in Disk Management)
Type: delete volume and then hit Enter
Type: list volume and then hit enter (If the tool is not able to create a new volume, follow the steps below)
Type: select volume X then hit Enter
Type: delete volume then hit Enter
Type: delete volume override then hit Enter
Open Disk Management and try to create a new volume on the unallocated drive and set the file system to get fix unallocated error.
This method might or might not work, depending on what has caused the Hard Drive to be unallocated.
Part 3: How to Recover Data from unallocated External Hard Drive
The method above can bring back to life your unallocated external Hard Drive in most cases, depending on the cause of the issue. However, it also deletes everything on the Hard Drive and it cannot be recovered afterwards. Luckily there is another method which besides the fact that will repair your Hard Drive, it will also recover your valuable data. The software is called Recoverit Data Recovery and it has brought immense improvements in data recovery solutions.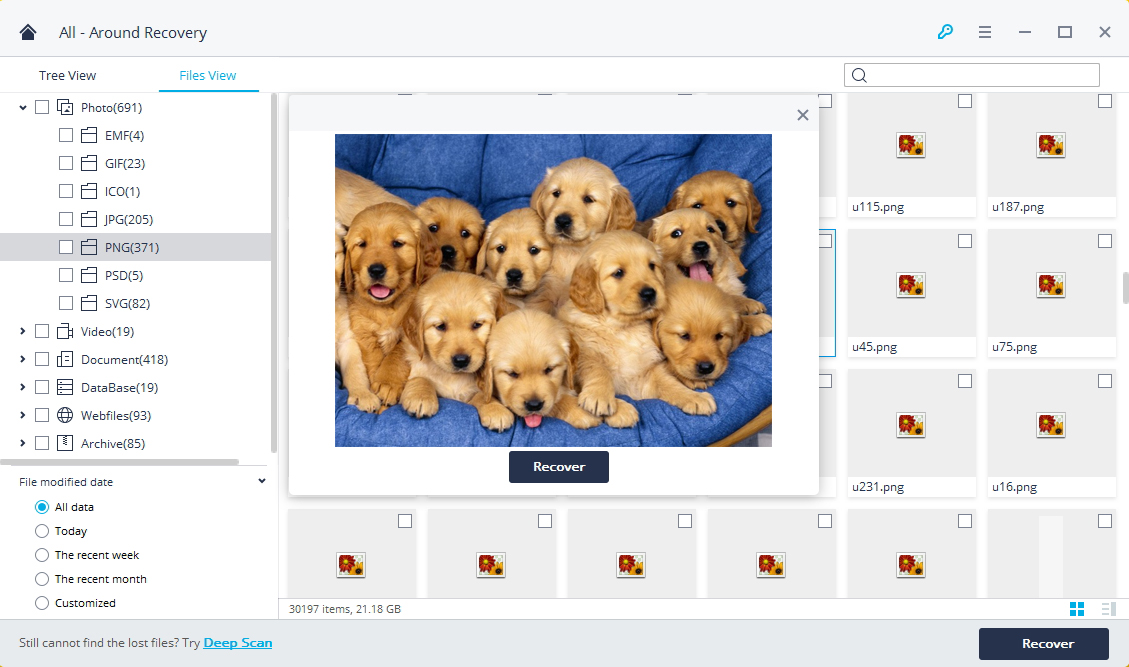 Recover lost or deleted files, photos, audio, music, emails from any storage device effectively, safely and completely.
Supports data recovery from recycle bin, hard drive, memory card, flash drive, digital camera and camcorders.
Supports to recover data for sudden deletion, formatting, hard drive corruption, virus attack, system crash under different situations.
Download and launch External Hard Drive Recovery software on your computer, follow the next steps to recover data from unallocated external hard drive.
Step 1Select a data recovery mode. To recover data from external hard drive, you can select "External Devices Recovery" mode to start.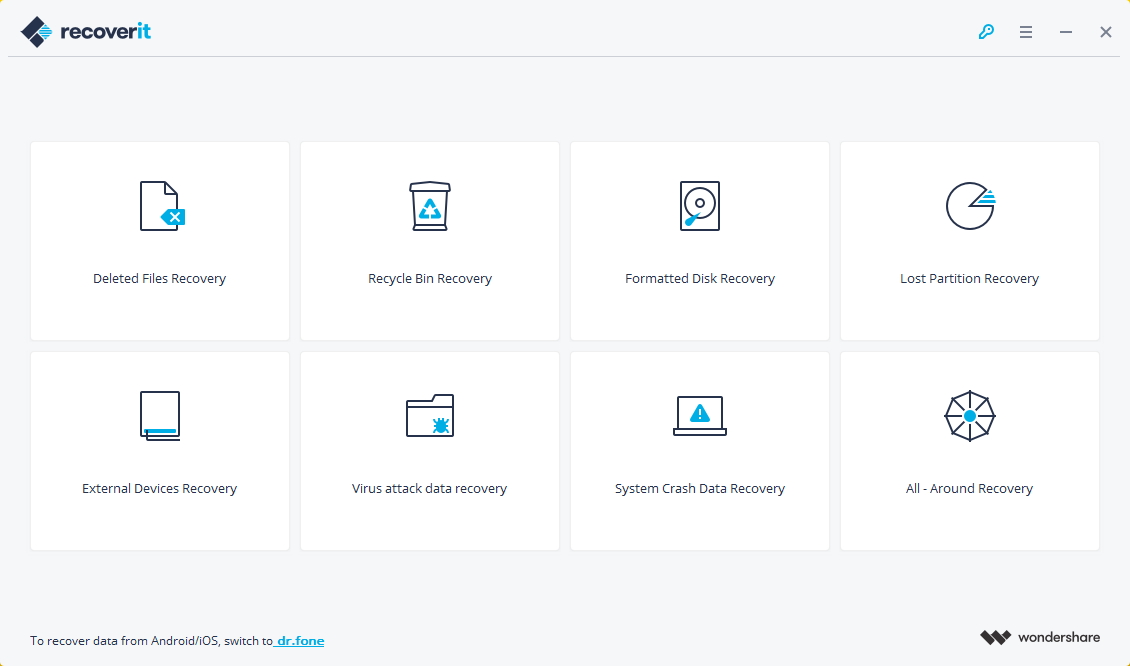 Step 2 Make sure your external hard drive have connected to your computer.
Step 3 Choose the Hard Drive you wish to recover data from. Click "Start" to scanning lost data.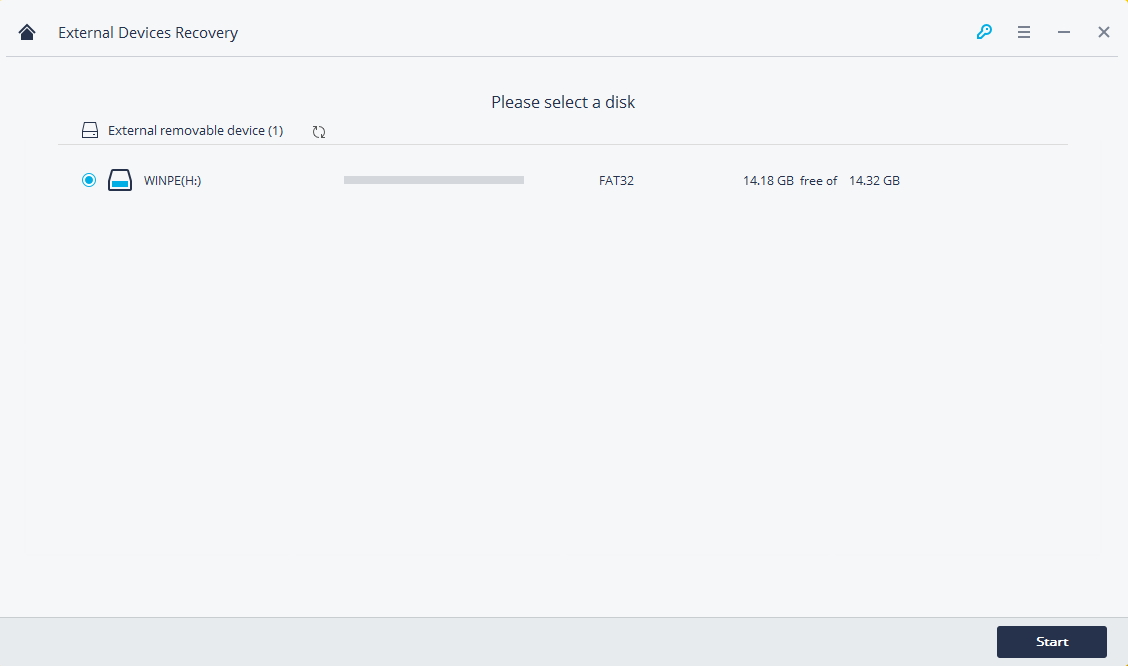 Step 4 Go to "All-Around Recovery" mode if quick scan can't find your lost data. The "All-Around Recovery" mode will deeply search more files from hard drive, but it will take more time.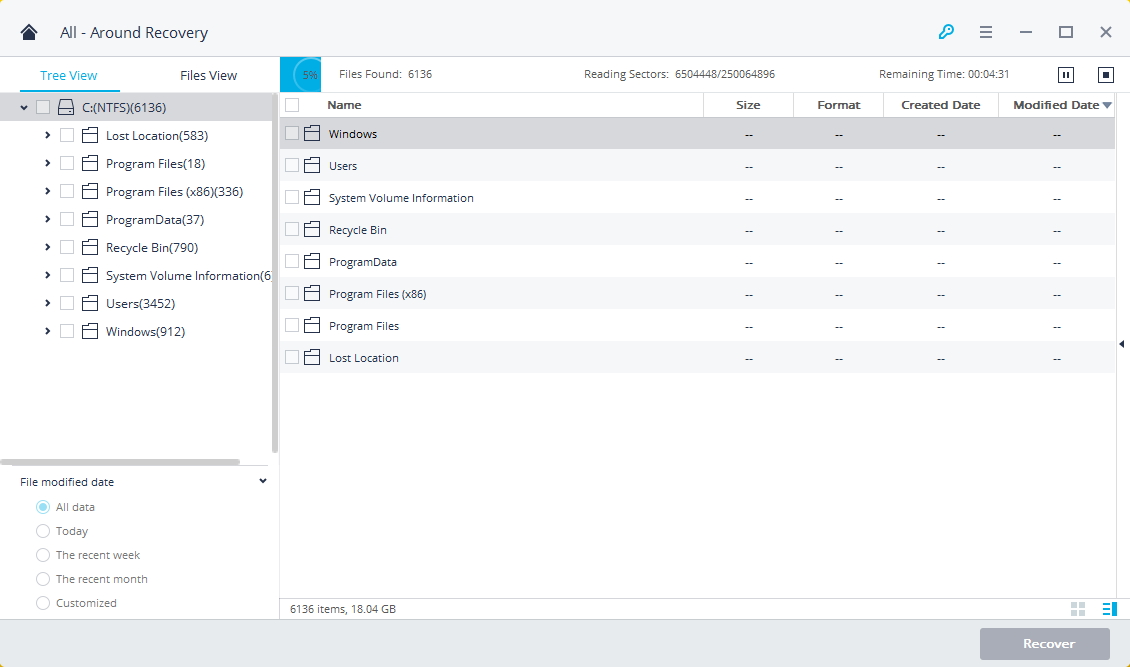 Step 5 After the scan has been completed you will be able to preview your files.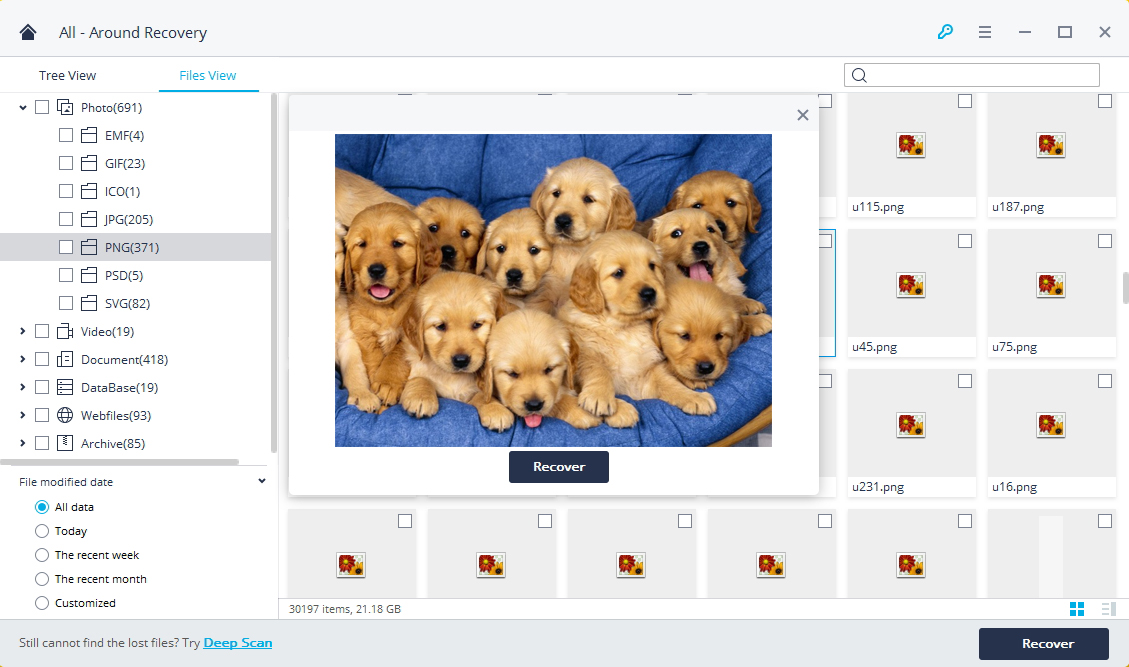 Hard Drives help us store our most valuable memories and whenever they fail for various reasons every picture, work data and even music collections that have been gathered throughout the years are in danger to be lost forever. Luckily there is a way to safely recover them, so that we can enjoy them forever.