Hi, the SD card on my phone which contains many of my holiday photos and other data files, but it stopped working now. The SD card is blank on my phone and it asking to format it. I think the SD memory card is corrupted, before I go to fix it, any solution to help me recover data from corrupted SD card? Thanks.
Getting an error message on screen like preparing SD card checking for errors, surely your SD is either corrupted or facing any installation issue. Possible reasons that may cause the error may be any physical damage to SD card, while transferring file the SD card is removed inappropriately, using same SD card on multiple devices that imposes risk of malware or faulty installation of SD card in device. These all reasons can corrupt the SD card and next time while using it, you will see the error i.e. preparing SD card checking for errors.
Following are some of the solutions that can help to resolve preparing SD card checking for errors.
Part 1. How to fix 'Preparing SD Card Checking for Errors' issue
Listing the potential solutions below to fix the preparing SD card checking for errors, these quick fixes help to sort out the problem. One should also consider to back up the data so in case of any data loss, the backup is available.
Method 1. Check if your SD card is broken or corrupted
The first method is to check for the SD card corruption or any physical damage. In both conditions, the SD card will show error and would not work properly. To check if either is the case, eject your SD card and insert it into any other device e.g. PC. If the PC is unable to read the card, it is for sure that your SD card is corrupted. If in case, the SD card works properly, then it is your device that is causing problem and not letting the SD card to work normally.
Method 2. Remove and re-mount SD Card on Android device
Sometimes removing and then remounting the SD card can serve the purpose. Here is how you can do it.
Step 1: Remove SD card from device and then reinsert it.
Step 2: Restart your device
Step 3: In main menu of your device, go to Settings, then select Storage and lastly click Mount SD card.
Step 4: Once mounted, again restart your device to check if the preparing SD card checking for errors is resolved.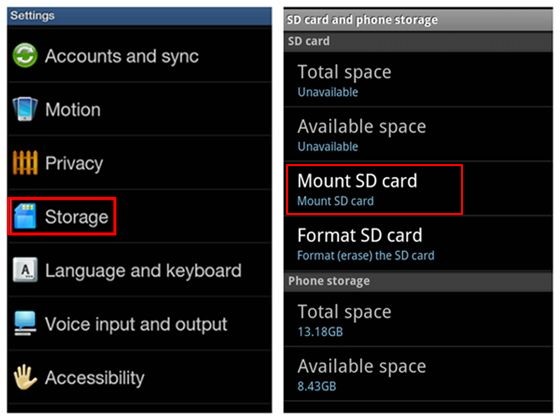 Method 3. Format SD card on Android device or PC
If the both above mentioned methods fails to work for you, and you are still getting message i.e. preparing sd card checking for errors, the only solution left is to format the SD card. If you are tending to format the SD card, make sure you have the backup for your data on the device. One way to format the SD card is as follows:
Step 1: Remove the SD card from device and insert it in to the card reader of PC.
Step 2: Click on the location of SD card in My computer.
Step 3: Select the SD card and click in the menu, select Format by clicking Start.
Step 4: Once the formatting is complete, now you can back up all the data again on the SD card.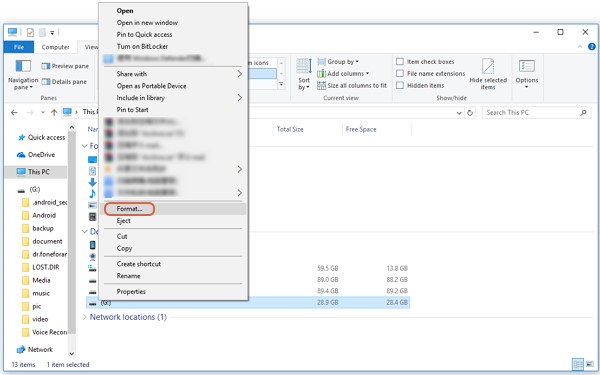 ---
Part 2. Recover data from broken or corrupted SD card with Recoverit Data Recovery
Want to recover the data from the broken of corrupted SD card? Then Recoverit Data recovery is the best third party application software to help recovering the data in no time.
Being an apt software for recovering the data from the formatted, broken or corrupted SD cards, RecoverIt provides recovered data with their original names and date of creation. Providing a wide range of compatible media formats you can recover the media. It provides deep scanning and a preview before saving the data. Following are steps to recover a corrupted media with RecoverIt.
Step 1: Start with selecting a location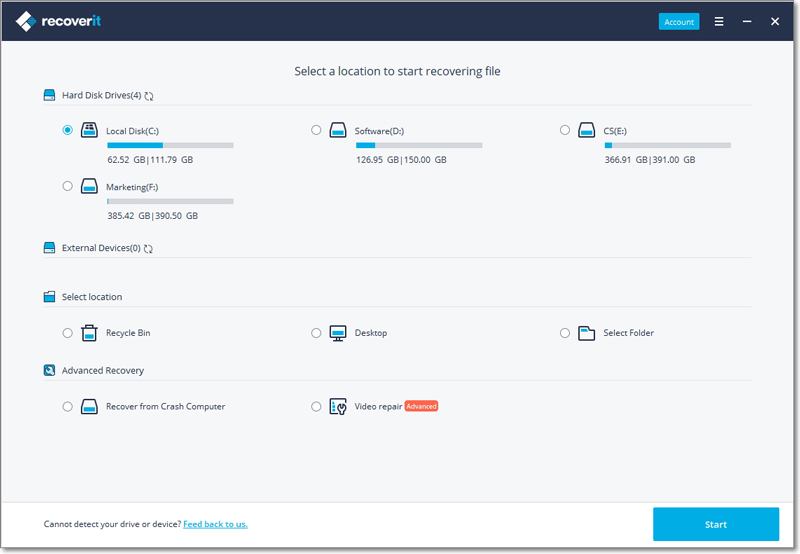 Step 2: Proceeding with scanning the location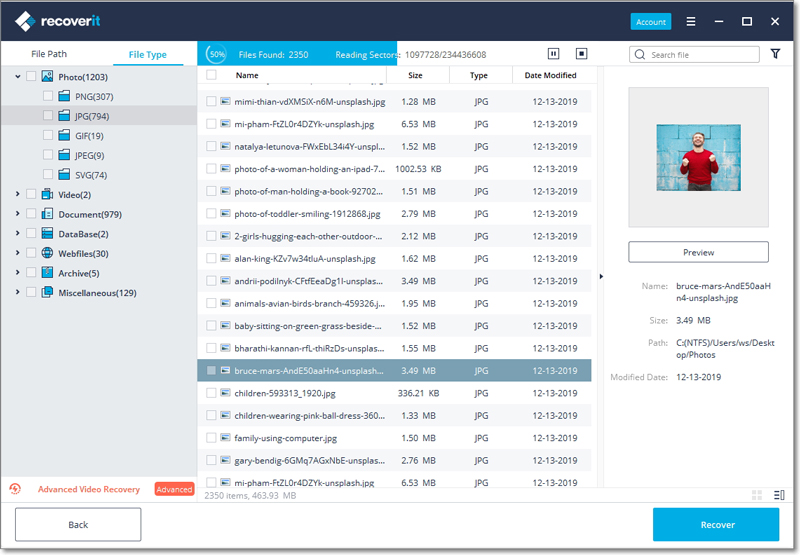 Step 3: Once the scan is complete, go for looking the preview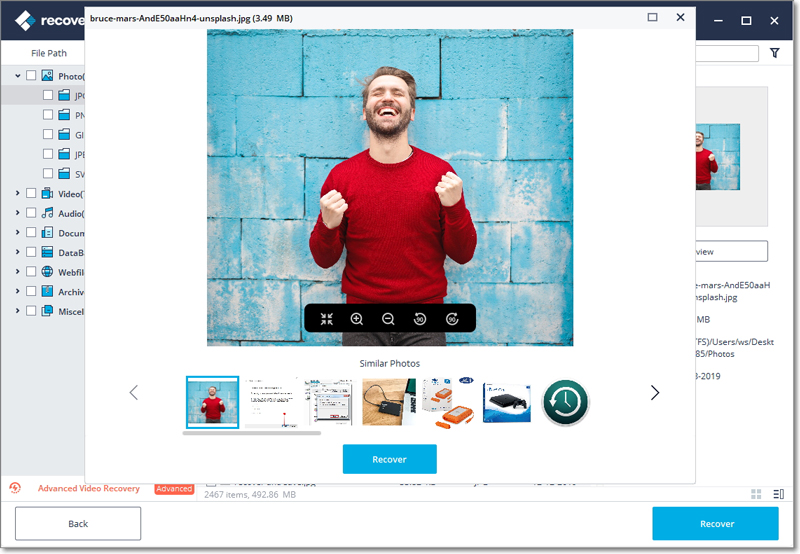 ---
Part 3: How to extend SD card life and prevent SD card damaged and losing data from SD card
Want to extend the life of your SD and protect it from being corrupted? Formatting, corruption or any damage to the SD card may ultimately result it data loss that is not something favorable. Generally a standard life time for a SD card is five years and further it depends on the mode of care. Following are some of the tips with which you can protect your SD card from corrupting or formatting to increase its life.
Prior inserting the SD card to any electronic device, it should be shut down properly as fluctuation in supply (electric current) can affect the SD card or its processor.
Temperature is another factor that counts a lot. Too cold or too hot environment can affect the normal functioning of SD card. Keep the SD card away from magnetic field as this can lead to data loss.
Using the same SD card for multiple devices means inserting and ejecting the card several times. In case of any improper insertion or ejection would end up corrupting the SD card due to physical damage.
While downloading data directly from internet, make sure to save it elsewhere then SD card. Once downloaded, you can copy the data to SD card.
SD card device should be fully charged all the time.
Do not bent or scratch the SD card.
Do not make changes on SD card content directly.
SD Card Recovery
Recover Card Data

Repair Card Errors