If you are using Windows systems and often re-install operating system to get a faster and better computer performance, you won't be a stranger to these "operating system not found" error messages:
Operating system not found
Missing Operating System
Setup did not find any hard drives installed on your computer.
Part 1: What causes System Not Found error to present?
When you computer is booting, the BIOS will find a system on your hard drive to boot to. If there is not any system, the computer doesn't know where to go, so it gives you a message for troubleshooting. Below are the main reasons why Windows operating system is missing.
1. The computer input/output system (BIOS) does not detect the hard disk drive.
2. The hard disk is damaged or corrupted.
3. Master Boot Record (MBR) on hard drive is broken. Note that some third-party programs or disk operations can damage an MBR.
4. An incompatible partition is marked as Active.
5. A partition that contains the MBR is no longer active.
Part 2: How to fix System Not Found error
You could always consult your motherboard or hard drive hardware manufacturer if it's convenient, or get help from Microsoft support. Depending on your own situation, you could try following methods to fix System Not Found error yourself. It's not as hard as you imagine.
Solution 1: Make sure your hard disk is detected by BIOS
When the computer is booting up, you can press a function key to enter BIOS Setup. The function key varies from different manufacturers, usually F2, F12 or Del. Please look at the on-screen instruction. Ensure your hard disk is recognized in the list. If the hard drive is not detected, you may have issues with your hard disk, see the hard drive manual for more information, or contact the manufacturer to get helped.
Solution 2: Use Recovery Console
Windows systems provide FIXMBR command to repair system not found issue if it's caused by a damaged MBR. If you are using Windows XP, you need Windows XP Startup disk or Windows XP CD to use Recovery Console. When either of these two is inserted, restart your computer. When the "Welcome to Setup" screen appears, press R to start the Recovery Console. Once the Recovery Console is open, type your Administrator password (blank by default) and input fixmbr to get MBR fixed.
Note that the fixmbr command may damage your partition table (part of MBR) if a hardware problem exists. You may also create inaccessible partitions by this command. You are highly recommended to backup your data before you use this fixmbr command.
Solution 3: The final resolution to fix operating system not found issue
As above introduced, an incompatible Active partition or MBR in the NOT active partition would also cause operating system not found issue. Wondershare LiveBoot gives an intuitive and friendly interface for you to fix operating system not found error. By booting up any computer to a virtual system, you can make troubleshoot and even install a new Windows system quickly. Here is the general guide to fix system not found issue with LiveBoot. Note that solution 1 is a must. First ensure your hard drive works properly.
Now, follow the steps below to do what you need.
Step 1

Create bootable CD or USB drive with Liveboot in one click

Run the program on your computer, insert a blank CD or USB drive into the computer and follow the how-to wizard to create a bootable CD or USB drive. Actually, what you need to do is to perform a click on the burnning button in the center, then other work will be automatically done.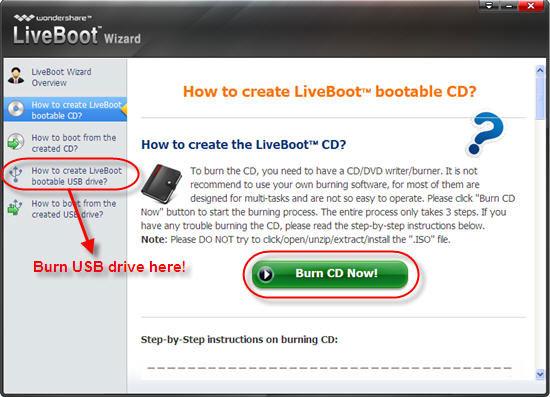 Step 2

Start your computer with the bootable CD/USB

Insert the bootable CD or USB drive into the computer and restart it. When the system begins to load, press F12 immediately to go to the Boot Device Menu. Then select "Onboard or USB CD-ROM Drive", and you'll get a boot menu as follow. Click "Boot from LiveBoot" to get into your computer.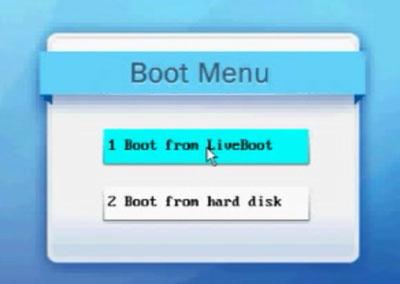 Step 3

Select "Windows Recovery", click MBR Recovery and operating as on-screen instructions.

After accessing the system, go to "Windows Recovery" and select "MBR Recovery" to get the solution.
Step 4

Solve the "Operating System not found" problem

When MBR Recovery complete, restart your computer to see whether the operating system not found issue if resolved.

If system not found error still occurs, restart to LiveBoot again and go to Disk Management/Partition Genius to check whether the Active partition setting is right. If not, mark the proper partition as active partition so that the BIOS could find your operating system.

Learn more about Wondershare LiveBoot Boot CD
Part 3: How to Restore the Lost Data/Files caused by the "Operating System not found"
It is possible that some of your important files get lost when this problem strikes, you`ll probably need a powerful data recovery tool to get both your OS and your files on the PC back to normal.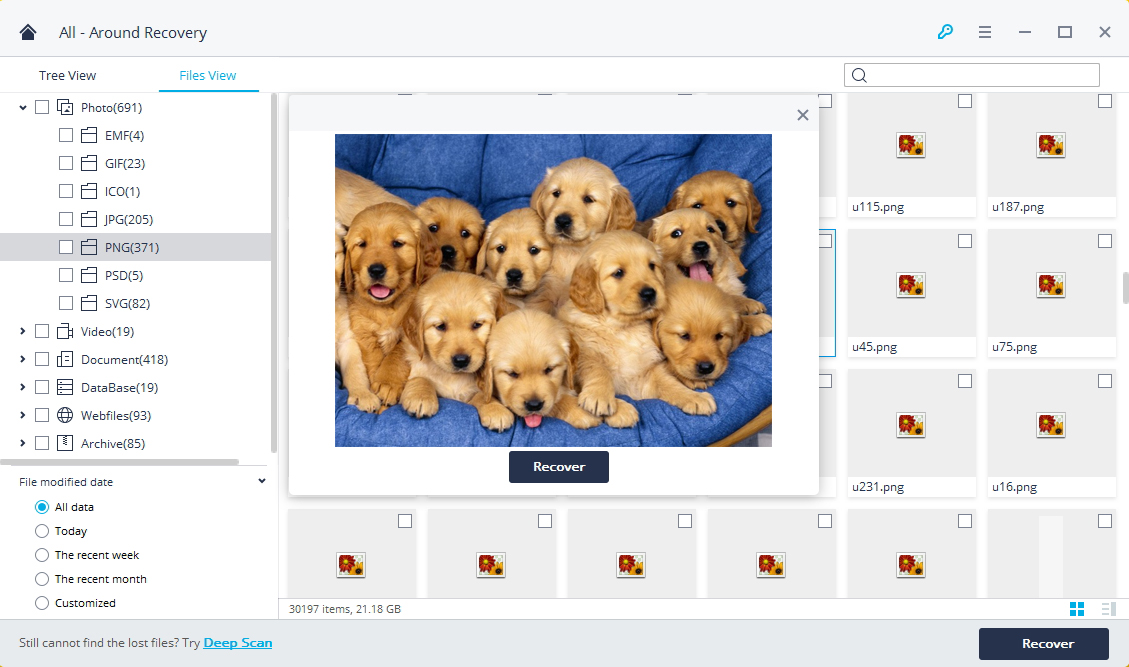 Recover lost or deleted files, photos, audio, music, emails from any storage device effectively, safely and completely.
Supports data recovery from recycle bin, hard drive, memory card, flash drive, digital camera and camcorders.
Supports to recover data for sudden deletion, formatting, hard drive corruption, virus attack, system crash under different situations.
Recoverit Data Recovery is capable of restoring deleted/lost files or formatted partition from hard drive (HDD and SSD),external hard drive, USB flash drive, memory card, digital camera, camcorder, iPod, Music Player and many kinds of mobile devices (Nokia, Blackberry phones and Phones with older Android OS than ICS). While offering the advanced recovery modes like "All-Around Recovery" Mode.
Computer Troubleshooting
Win System Crash

Windows Tips

Computer Problems

Blue Screen Errors