I forgot the password of my WD external hard drive. When I connected it to my laptop, it required a user password. How do I unlock a password-protected external hard drive and access the data inside it?
There is no particular reason to set a password on your hard disk. Passwords are used for security and it is suitable to use to protect your files. You can also remove the password by entering your password and press the spacebar. Then press Enter and remove the password. This procedure removes both hard drive passwords and power-on-password if they are the same. What if you forgot the hard drive password? Stay calm. This article shows you how to unlock a hard drive and how to restore data from a hard drive.
Part 1: How to Unlock Hard Drive with Password
1. How to Encrypt a Hard Drive
A hard drive with password protection must be a securer location for most people to save and store important data. The steps are simple. Take some minutes and set a hard drive password.
Press and hold F1 and turn on your computer to set a hard disk password.
Select the password icon. Next, select HDD 1 or HDD 2 as per your desire according to the type of hard disk you wish to set.
There you type the password according to your wish and press Enter.
The password should be of a minimum of 7 characters with a combination of numbers and letters of uppercase and lowercase.
Next, the password verification will be required. You need to retype your password again and press Enter.
Then the password is set.
Forgot hard drive password? Hard to drive locked? How to unlock hard drive with a password? Let's move on to get the steps of unlocking the password.
2. How to Remove Hard Drive Password
If you have your hard drive locked and then you may ask help from the hard drive provider, most providers will tell you that you have no way to reset or recover it. Or some will ask a fee for that. But there are some tools available to make this done. Here is a guide of hard drive password recovery.
Download and install the HHD Unlock Wizard.
Run the application and click Next.
Choose your hard drive from the hard drive list.
Click Next and the application will start unlocking. Note that this application runs the process only with a code.
When the process is finished, shut down the computer and boot up again. The password should have been removed.
If you find a Mac hard drive locked and protected by password, don't worry! We also provide the solution to unlock your Mac hard drive. Check out the page and get the solution: 
How to Bypass Mac OS X Password
.
Part 2: How to Recover Data from Hard Drive
After you removed the password, you can have access to your hard drive data. If some data has been lost, you can recover data from hard drive with hard drive data recovery software. Recoverit data recovery is a safe and effective hard drive recovery software, retrieves your lost videos, photos, music, documents, emails, etc. from your computer hard drive as well as from USB drives, external hard drives, and other storage devices.
3 Steps to Restore Data from Hard Drive Without Password
To recover data from hard disk, you need to download and install the hard drive recovery software, and then follow the next simple steps. If your hard drive is an external device, please connect it to your computer in advance.
Step 1 Select a hard drive
When you run Recoverit, it will show you a list of the hard disks detected or connected on your computer. Here, you should select the password-protected hard drive, and click "Start" to go on.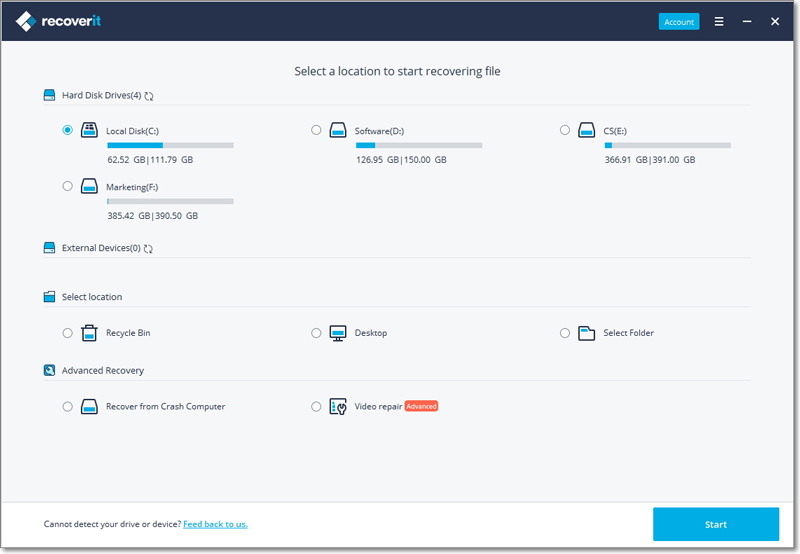 Step 2 Scan the hard drive
The recovery software will start scanning your locked hard drive to make all the hidden, inaccessible, or lost data visible. Wait for a while and you can get the scanning results.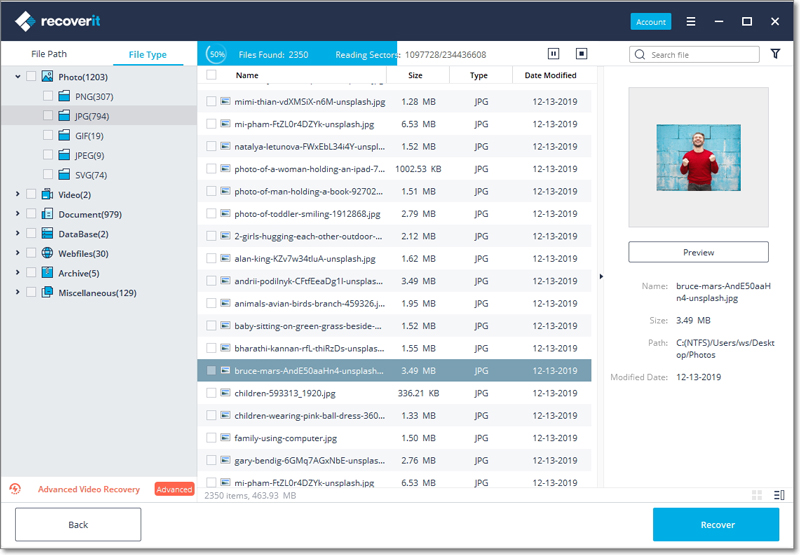 Step 3 Recover hard drive data
After the scan completes, you can preview different types of files like images, videos, audios, documents, and many more. Click "Recover" and save them to a safe storage device.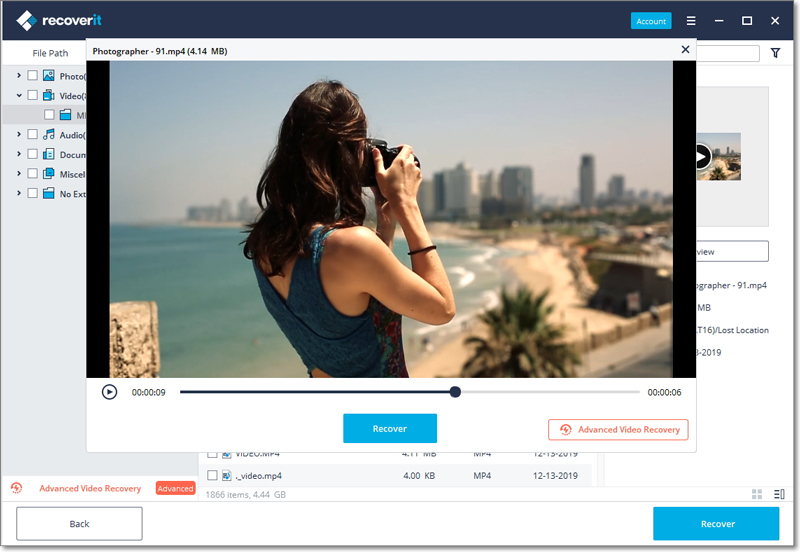 Just in 3 steps, you're able to retrieve data lost, deleted, hidden, or locked from a hard drive. All you need is just Recoverit Data Recovery, a data rescue program working on Windows and Mac computer.
Tutorial: How to Recover Data from External Hard Drive?
What's Wrong with Drive
Recover Your Drive

Fix Your Drive

Format/Wipe Drive

Know Your Drive