If you have ever used the guest account on a Mac, then you will probably know what comes along with it. If not, then here is a piece of information worth knowing- when the guest account user logs off from the Mac, all files and data created in that particular session will be removed. While that may be a handy feature in case you have multiple users on your Mac and do not want them to interfere with your primary user's data - there are many users who do not know about it. However, what happen if you want to recover lost files from guest account on mac?Here the following content we will tell you how to recover them with easy steps.
About the Mac Guest Account
If you want to allow any other users, apart from your own self, to log-into and use your Mac, then setting up separate user account(s) is what you can do to protect your data stored on it. As the name suggests, setting up a guest user allows someone to use your Mac on a temporary basis, without any of the privileges that permanent users have.
The three distinctive features of a Mac guest user are:
Guest account users do not need any password for logging in.
Those using the Mac guest account cannot change any of the computer or user settings.
They cannot remote login, even when the same is enabled from Sharing options.
You can even set preferences to ensure that guest users only access the files that you want them to. Any folders and contents that guest users create are present in a temporary memory area, all of which is deleted as the guest logs out. It is something that you must enable on your Mac since if anyone ever does steal your Mac and accesses it via the guest account, then you can use Find My Mac to look for it.
The most common reasons for data loss in a Mac guest account:
Formatting the volume of hard drive that stores guest account information, either by mistake or unintentionally;
Any interruption when files are being moved between the guest account and any other storage device;
Crashing of the operating system or hard drive when the Mac is in use;
Accidental shut down or a restart triggered by some software;
These are just a few of the reasons that could cause you to lose files stored or modified in the Mac guest account. When this happens, what you need is a data recovery software to help you recover Lost file from Mac hard drive.
Part 1

Recover Lost Files from Guest Account on Mac with Lost File Recovery Tool

If you or someone else has lost some important data that was in a Mac guest account, then do not worry. There are ways to recovery lots files from Mac guest account with ease. All you need is a Mac data recovery software, and it will take you just a few minutes to recover lost files from Mac guest account. This is where Recoverit Mac data recovery comes in as one of the best ways to recover lost files from Mac guest account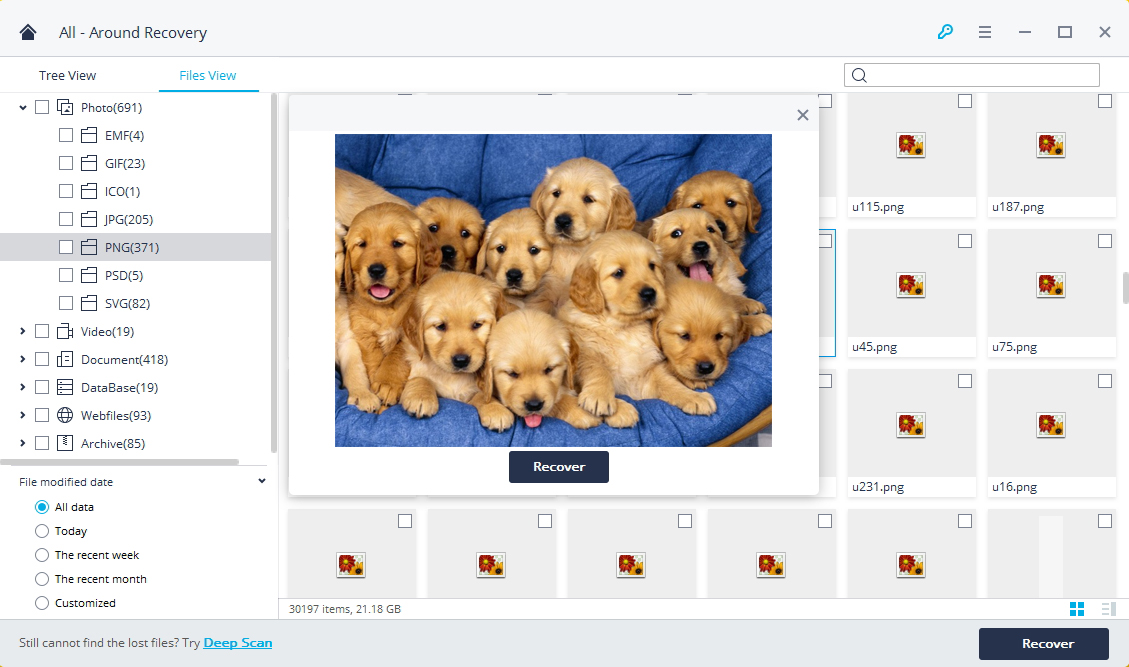 Recover lost or deleted files, photos, audio, music, emails from any storage device effectively, safely and completely.
Supports data recovery from recycle bin, hard drive, memory card, flash drive, digital camera and camcorders.
Supports to recover data for sudden deletion, formatting, hard drive corruption, virus attack, system crash under different situations.
Simple Steps to Recover lost files from Guest Account:
Step 1: Please select a data recovery mode. To recover lost files from Mac guest account, you can select the option "Deleted File Recovery" to start.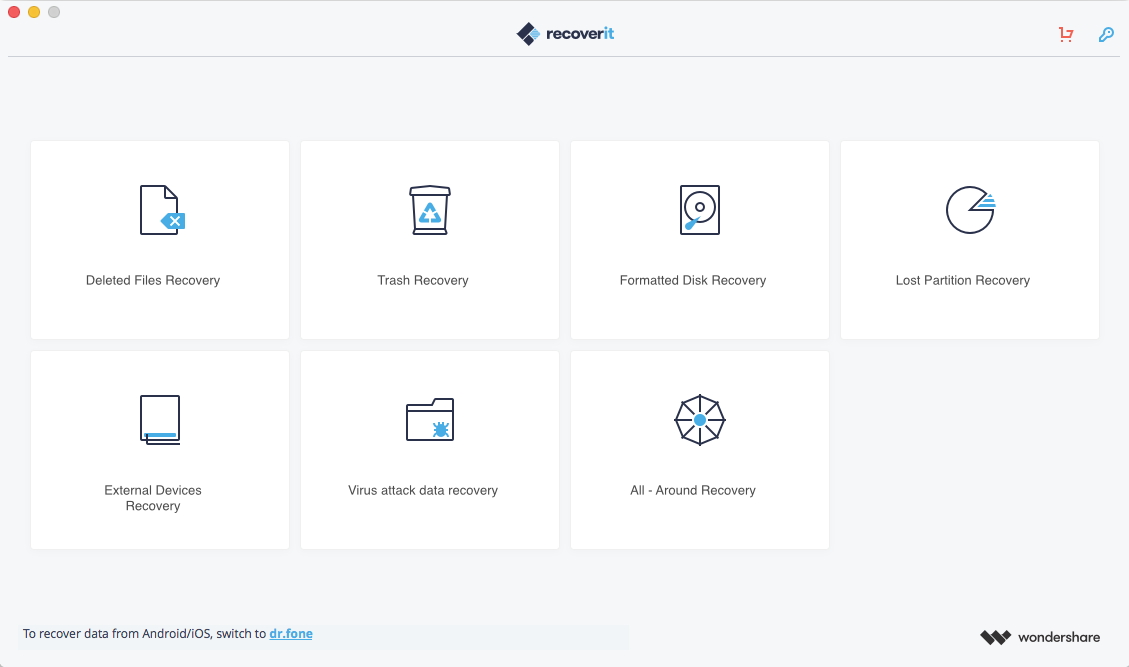 Step 2: Recoverit Mac data recovery will start a quick scan to search the lost files, you can preview some recoverable files after the scan.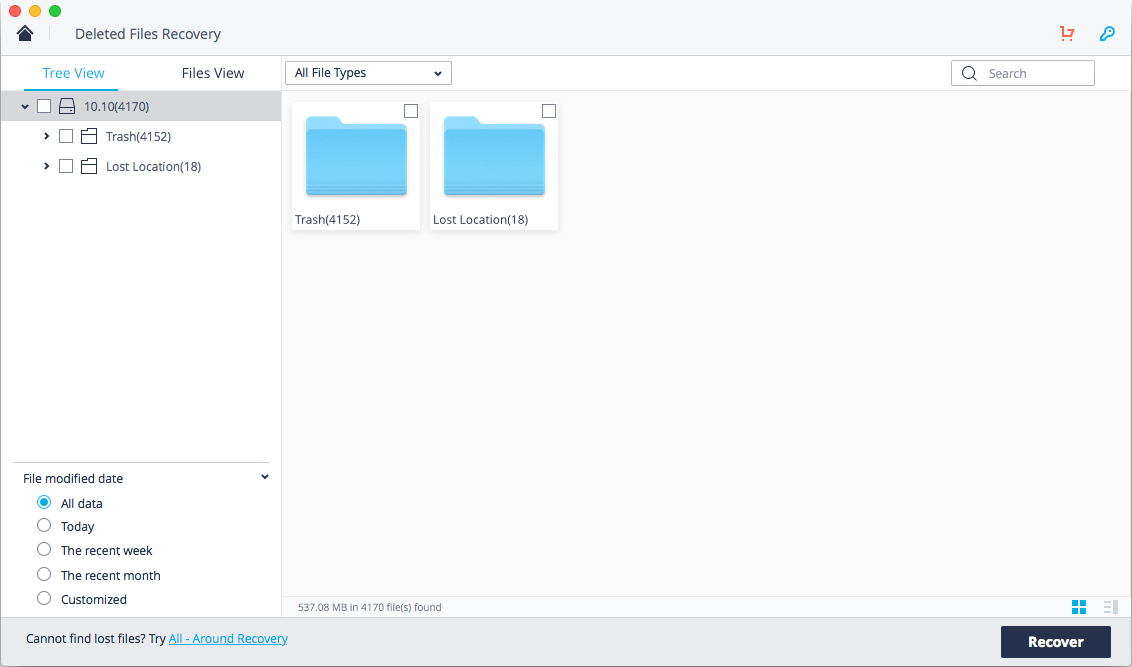 Step 3: If it can't get your lost files you can go to scan again with "All-Around Recovery" mode. It will deeply scan and search your lost files, while it will take more than quick scan.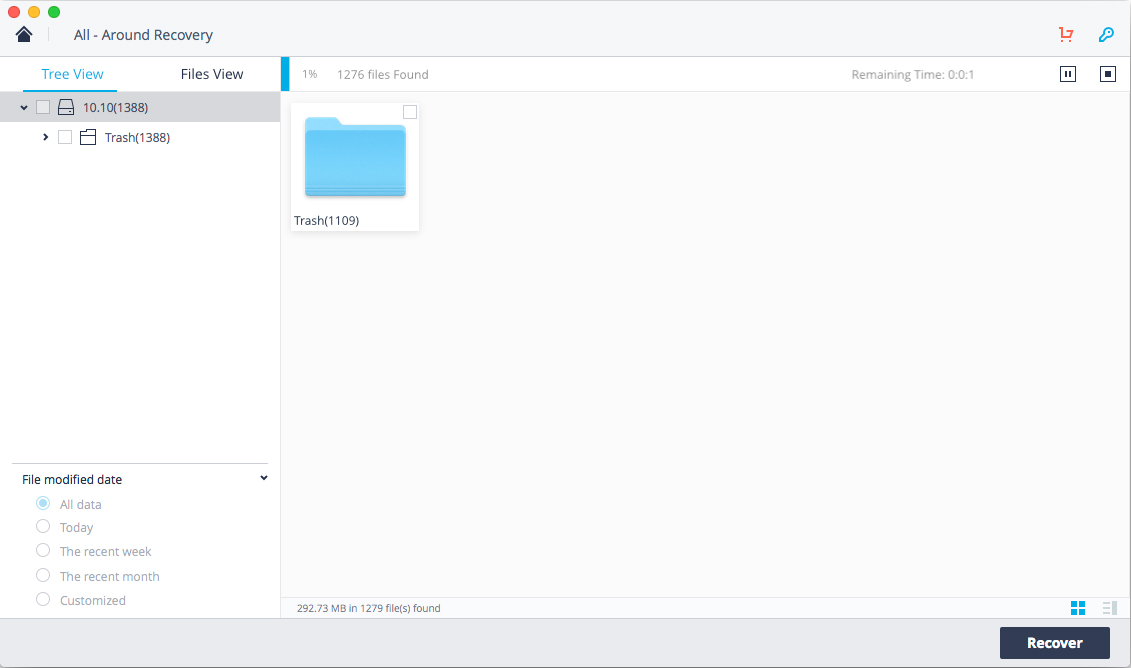 Step 4: After the scan completed, you can preview the recovered files and click "Recover" button to save another safe storage device.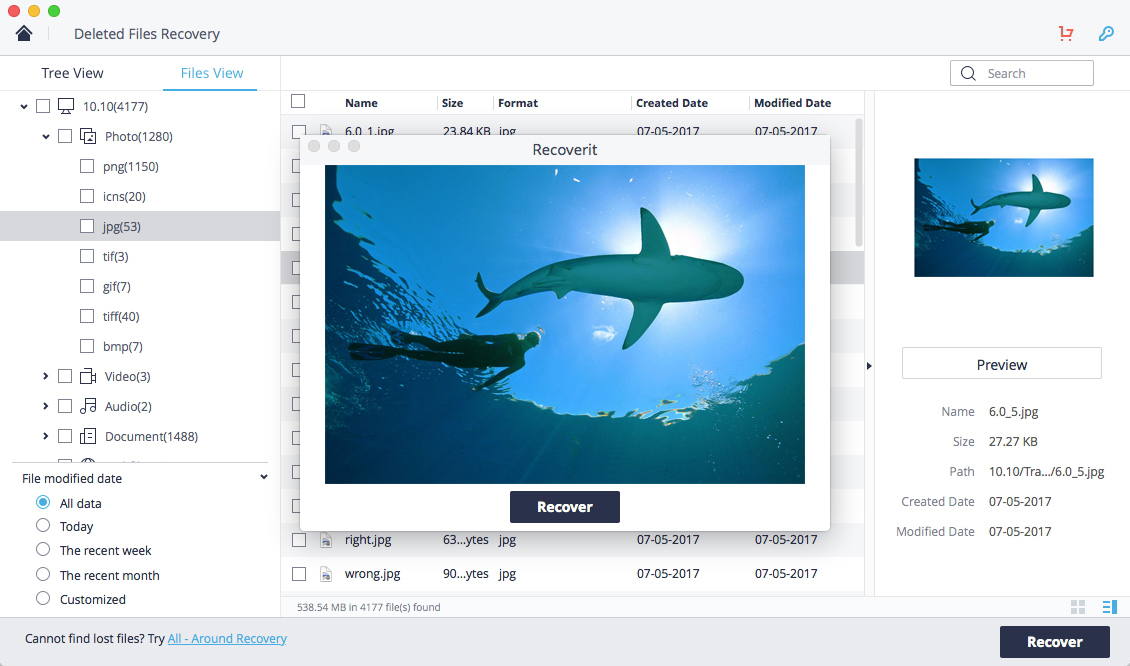 Part 2

Tips for Avoiding Lost files on Mac

While recovering your lost files from Mac guest account may be easy with the right Mac data recovery software, with Recoverit Mac data recovery may be an easy task- it is still better to avoid such situations later on. Here are some things that you must keep in mind to prevent your Mac guest account data from being lost or deleted again:
Before you restart or close your Mac, ensure that any information on it is saved or transferred to an external drive if you are using a Guest account.
Do not pull the plug or interrupt the power supply to restart or switch off the computer.
If you use any recovery software, then do not recover lost files to the same drive or destination they were deleted from.
Do not uninstall any un-trusted or unauthorized software.
Always switch off your computer following the proper procedure.
Thus, with theses imple yet useful things taken care of, you will be able to not only make the best of Mac data recovery software but also prevent any such situations from re-occuring in the future.
Note: Recover Lost Mac Data under Mac OS X 10.13 (High Sierra)
Due to macOS High Sierra (macOS 10.13) requirement, Mac users are not allowed an access to the built-in system drive from any apps. Therefore, if you need to restore lost data from the system disk under macOS 10.13, please "disable System Integrity Protection" first.
How to disable "System Integrity protection"? Please follow the steps below.
Step 1Reboot the Mac and hold down"Command + R" keys simultaneously after you hear the startup chime, this will boot OS X into Recovery Mode.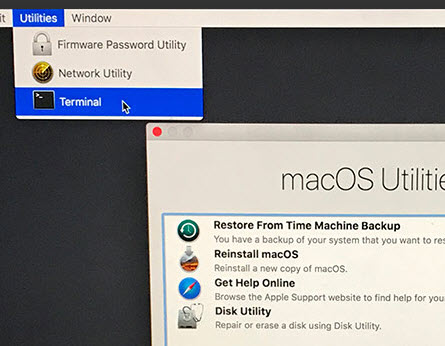 Step 2When the "OS X Utilities" screen appears, pull down the "Utilities" menu at the top of the screen instead, and choose "Terminal".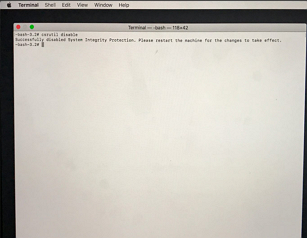 Step 3In the "Terminal" window, type in "csrutil disable" and press "Enter" then restrart your Mac.