To resize a Mac Volume in its Drive is very important for users as it creates more space in a specific Volume and decreases it in another in which there is lesser data. Managing Mac Drives and their Volumes is necessary to keep the data, files and contents secure and properly arranged.
In this article we shall learn how to resize a Mac Volume with Mac Disk Utility without disturbing the data in the other partitions. When there are multiple partitions, and you need one slightly bigger than the other on particular Mac Drive to store more data in it, you can use Mac Disk Utility to increase Volumes, delete partitions, expand or resize Volumes as you like.
Let's move ahead to explore how to resize a Mac Volume with Mac Disk Utility, rules of resizing and much more.
Part 1: Rule of resizing a Mac volume
Want to resize a Mac Volume with Mac Disk Utility? There are some rules you'll have to follow. Pay attention to these rules for the most accurate results.
Fusion Drives can be resized with version of Mac Disk Utility used to create it or its update, but not with an older version.
If you want to enlarge a Volume, then the partition or Volume immediately next to the affected Volume must be destroyed to make more space.
The Volume which is the last of a particular Drive cannot be expanded but can be deleted altogether.
Using pie charts to adjust Volume size is tedious. We recommend you to use optional sizes rathen than pie Chart dividers.
Please note that only the Mac Drives which were formatted with GUID Partition Map can be resized if you do not want data loss.
Always remember to take a backup of the Drive and its data before you resize a Mac Volume with Mac Disk Utility as resizing may need you to delete partitions.
When you resize a Mac Volume with Mac Disk Utility by decreasing its size, a new Volume will be created next to it or right behind it to fill up the leftover space.
When a partition is deleted, the space from it is added to preceding partition.
Part 2: How to enlarge a Mac volume with Disk Utility?
Mac Disk Utility is a built-in application in Mac OS but has undergone series of changes with every OS update. Since the newest and latest version of it is extremely feature-laden, it can be used to enlarge/resize a Mac Volume easily without causing loss in data.
Just a reminder, the last Volume on the Drive cannot be enlarged. Also, you must be willing to destroy the Volume behind the said Volume.
Many users express their opinions stating that using Mac Disk Utility to resize a Mac Volume is no longer a cake walk. However, we feel that its interface is very intuitive and easy to use. Apple has come up with the most organized Mac Disk Utility interface ever which will guide you all along as you proceed to enlarge/resize a Mac Volume.
Imagine a situation where a Drive is partitioned into equal Volumes, but one of those is running out of space since its contents are more than that in the other partitions. What will you do? Simply use Mac Disk Utility and make room in one Volume by decreasing some in the other.
That people prefer using Mac Disk Utility is because it is a one stop solution for managing storage devices working with Mac. Also, Mac Disk Utility is fully equipped to resize, enlarge, decrease, create and delete Volumes/Partitions, without disturbing the data in the Drive and affecting other Volumes and partitions in a destructive manner.
Curious to resize a Mac Volume with Mac Disk Utility? Move on to the next segment and you'll be able to do just that without any data loss.
Given below are detailed steps to resize a Mac Volume with Mac Disk Utility. Follow the instructions carefully to enlarge a Mac Volume without losing any data:
Open Mac Disk Utility toolkit from applications or utilities.

Now when the Mac Disk Utility interface is open before you, select the Drive whose Volume has to be enlarged.

Hit "Partition" on the toolbar to resize a Mac Volume with Mac Disk utility.

Now a pie chart will open up showing you the space occupied by each Volume as shown below.
To move on, let us delete a Volume to enlarge another. Carefully choose and click on the Volume you want to wipe off on the Pie Chart. The selected Volume turns its cooler to Blue and its details are displayed on the right.
Now delete this Volume which is Blue and hit the minus icon below the pie chart.
The pie chart will now be altered and warn you about the consequences.
If you're satisfied, hit "Apply" or hit "Cancel" to choose another Volume to delete it.
By default, Mac Disk Utility will automatically add up the freed space to the Volume preceding the deleted Volume, but if you want to customize the Volume sizes, select the said Volume, specify its size and hit "Return/Revert". The leftover space will be used to create a new Volume.
The size of each volume can also be adjusted directly from the Pie Chart as shown below.

Finally, when the desired Volume is enlarged to a size suitable for you, hit "Apply" and it's done.
Conclusion
Who would have imagined that a Mac Drive Volume could be enlarged so easily? Well, with Mac Disk Utility, resizing a Volume is easy, effective and does not harm the data saved on the drive. The process is very intuitive and steps to use Disk Utility in Mac is extremely simple as stated above.
Do not hesitate to smartly arrange and organize your data in the Mac Drive as it will not disturb the other Drives or the data contained in Volumes of the same Drive.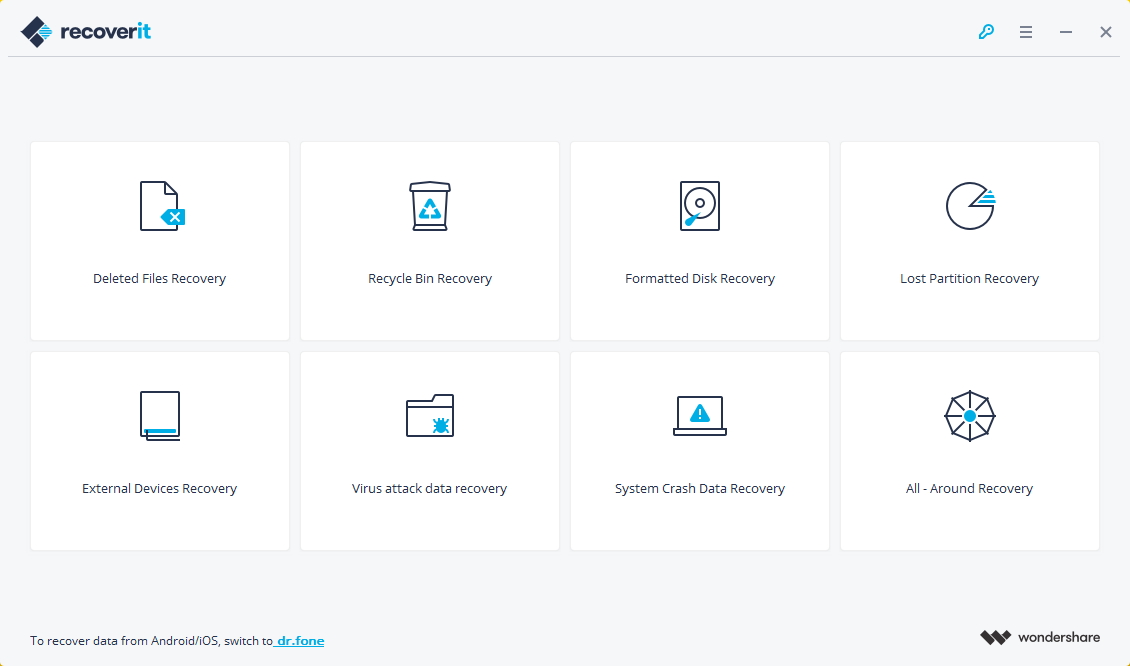 Recover lost or deleted files, photos, audio, music, emails from any storage device effectively, safely and completely.
Supports data recovery from recycle bin, hard drive, memory card, flash drive, digital camera and camcorders.
Supports to recover data for sudden deletion, formatting, hard drive corruption, virus attack, system crash under different situations.
Security Verified, people have downloaded it
Note: Recover Lost Mac Data under Mac OS X 10.13 (High Sierra)
Due to macOS High Sierra (macOS 10.13) requirement, Mac users are not allowed an access to the built-in system drive from any apps. Therefore, if you need to restore lost data from the system disk under macOS 10.13, please "disable System Integrity Protection" first.
How to disable "System Integrity protection"? Please follow the steps below.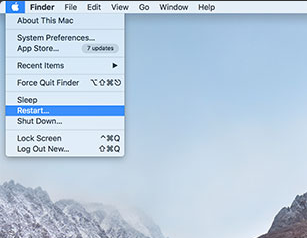 Step 1Reboot the Mac and hold down"Command + R" keys simultaneously after you hear the startup chime, this will boot OS X into Recovery Mode.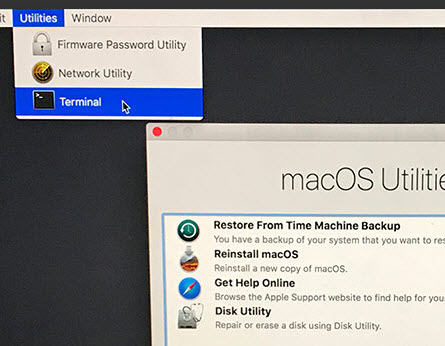 Step 2When the "OS X Utilities" screen appears, pull down the "Utilities" menu at the top of the screen instead, and choose "Terminal".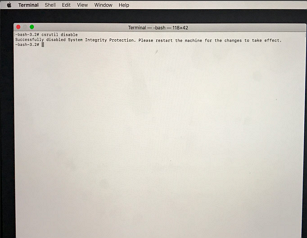 Step 3In the "Terminal" window, type in "csrutil disable" and press "Enter" then restrart your Mac.