Accidently deleting or losing a file or more in Mac is something that every user goes through at least once. While most other files can be recreated or recovered as easily, the same cannot be said for excel files. Even the smallest of problem or issue with an excel file can lead to a significant loss of data, and depending on how you use it- even hours of work that it took for creating that file.
Overvies of Excel files:
An excel file, most commonly found with the extension '.xlsx', is a spreaedsheet software that comes with a host of calculation capabilities, pivot tables, graphing tools as well as macro-programming. Excel files are in fact, the industry standard for spreadsheets and used globally for a host of purposes. Every excel file can hold a vast amount of data, and results of various operations performed on it.
Some situations that may lead to loss of excel files on your Mac:
Accidental deletion is the most common cause.
Formatted hard drive partitions- When you format the hard drive or a particular partition, then you will lose all excel files as well as anything else that is there in it. This can cause loss of data in case you did not have any backup. Improper repartitioning is one of the most common causes of lost data.
Virus/malware attacks- This is amongst the biggest menaces that lead to loss of significant data. Any malware or virus that inflicts your hard drive will delete your files. While formatting the hard drive is an easy way to get rid of the virus, it gets rid of your files as well!
Other reasons, including power failure, system outages and so on.
So what happens when you lose your excel files? Is there no way to get them back if you did not have any backup of the same? This is exactly where you need an excel file recovery software to help you recover deleted excel files on Mac.
Part 1

Mac Data Recovery Software:

The first thing that you can do to recover deleted excel files on Mac is check the Trash Bin. If you have not emptied this yet, then your files will be there. However, if you used the 'Command +Delete' method, then the files will not be in the Trash Bin, and you will need Recoverit Data Recovery for Mac to recover deleted excel files on Mac.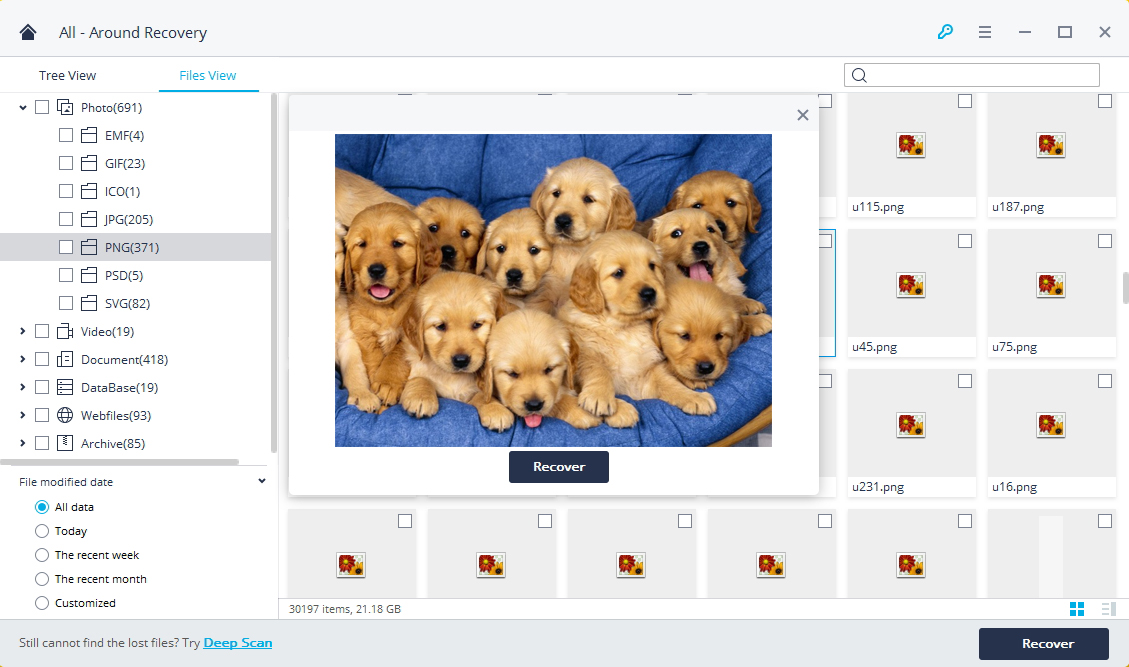 Recover lost or deleted files, photos, audio, music, emails from any storage device effectively, safely and completely.
Supports data recovery from trash, external hard drive, memory card, flash drive, digital camera and camcorders.
Supports to recover data for sudden deletion, formatting, hard drive corruption, virus attack, system crash under different situations.
Preview before recovery allows you to make a selective recovery.
Supported OS: Windows 10/8/7/XP/Vista, Mac OS X (Mac OS X 10.6, 10.7 and 10.8, 10.9, 10.10 Yosemite, 10.10, 10.11 El Capitan, 10.12 Sierra) on iMac, MacBook, Mac Pro etc.
A simple search may lead you to various excel file recovery software- but not all will offer you the kind of performance and results that Recoverit for Mac will. If you are looking for a trusted, easy to use and effective solution to recover deleted excel files on Mac, then Recoverit Mac is what you need.
Features of Wondershare mac Data Recovery:
Retrieve lost files on mac due to format, deletion and inaccessibility.
Recover various file types like documents, videos,images, archives, songs, etc
Allows you to rescue data from Macbook, iPod, Mac desktop, usb drives, digital cameras, mobile phones and other storage media.
Only read and recover data, no leaking, modifying or things like that, 100% safe.
Before you begin using Recoverit for Mac, knowing what features it offers will help you be more confident of your choice of excel file recovery software. A roundup of what all it offers is given ahead.
Part 2

Recover Deleted Excel Files on Mac with Wondershare Mac Data Recovery

As mentioned earlier, Wondershare Mac Data Recovery is all about simplicity and effectiveness. Using this powerful data recovery tool is just a matter of 3 simple steps as detailed ahead.
Setp 1.

Select the Recovery Mode

To recover deleted excel file on Mac, you can select the option of "Deleted Files Recovery" mode. If the files are lost on a external devices such as a usb flash drive, a memory card or an external hard drive, you can select the "External Devices Recovery" mode.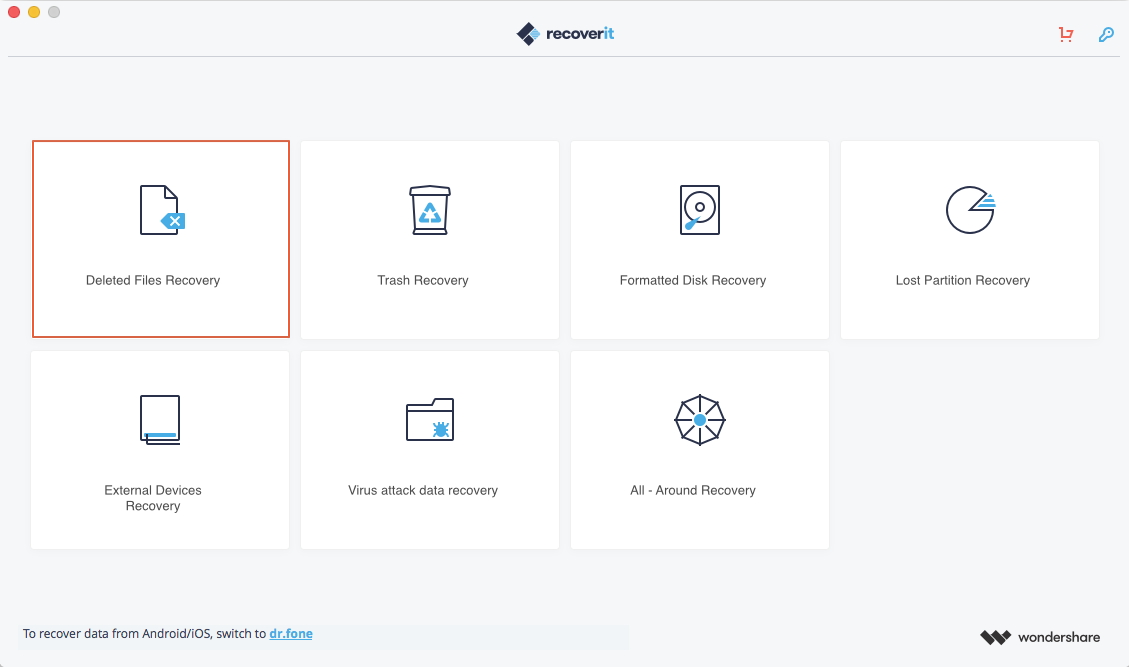 Setp 2.

Selecting the source drive where the deleted files were

Select the logical drive from where you need to recover deleted excel files on Mac. In case any particular partition or drive is not there in the list, then refresh the list.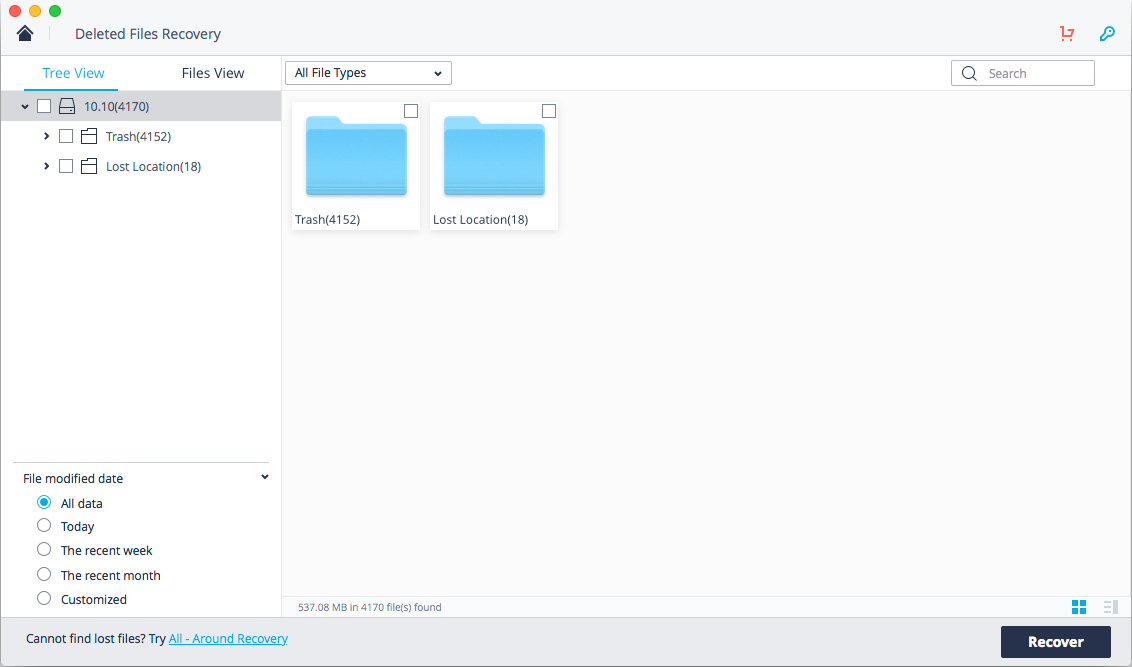 Setp 3.

Scan results and filtering out particular files

After the scan completed, all the files present in that particular memory that you can recover. Select only those files that you require, and click on the Recover button. It will then prompt you to browse to the path where the files are to be saved most recovery. With this, you will recover deleted excel files on Mac to the specific location.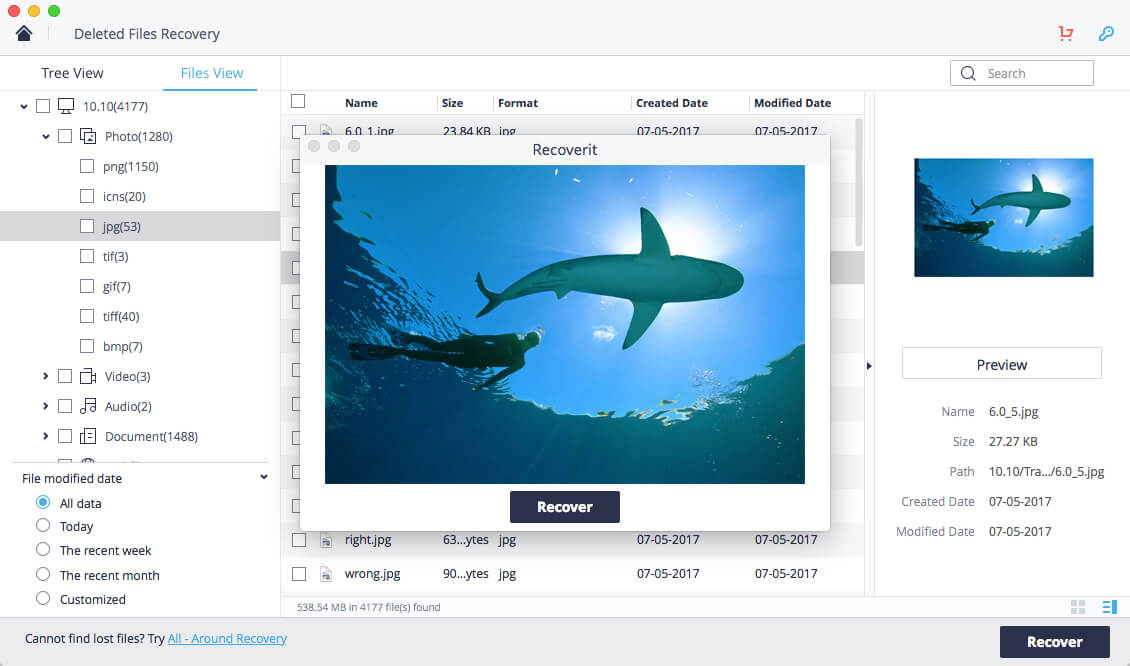 Part 3

Tips for Recover Deleted Excel files on Mac

Now that you know how to recover deleted excel files on Mac using Recoverit, you might be a bit more relaxed about the data on your Mac. While it is an excellent excel files recovery software, it will be better if you avoid any such situations from coming up again in the future. Here are a few tips to help you with that:
Avoid using any automated tools for cleanup and for increasing your memory. These delete files without asking for your permission at times, and can cause you to lose sensitive data.
If you use the command line for deleting a file(s), then be careful about what you type, as even a single mistake could delete many data here.
Before formatting any partition or disk, be sure of what the implications of it will be. One of the most common causes of lost files and data are improper repartitioning of drives as mentioned above.
Thus, with all the above knowledge, getting back your lost excel files and preventing any further issues in the future should now be an easier task for you!
Note: Recover Lost Mac Data under Mac OS X 10.13 (High Sierra)
Due to macOS High Sierra (macOS 10.13) requirement, Mac users are not allowed an access to the built-in system drive from any apps. Therefore, if you need to restore lost data from the system disk under macOS 10.13, please "disable System Integrity Protection" first.
How to disable "System Integrity protection"? Please follow the steps below.
Step 1Reboot the Mac and hold down"Command + R" keys simultaneously after you hear the startup chime, this will boot OS X into Recovery Mode.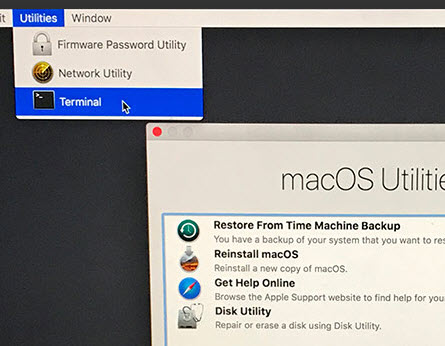 Step 2When the "OS X Utilities" screen appears, pull down the "Utilities" menu at the top of the screen instead, and choose "Terminal".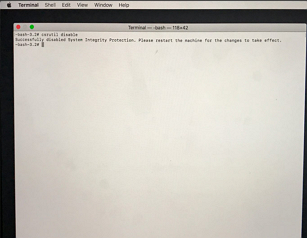 Step 3In the "Terminal" window, type in "csrutil disable" and press "Enter" then restart your Mac.