With over 400 million active users worldwide, you would think Microsoft would have learned how to make navigating around Windows easier, but nope. That credit goes to Apple.
The industry giant has successfully made macOS so user-friendly that Windows could learn a thing or two from it. App removal or uninstallation, in particular, is extremely simplistic.
There are several ways you can remove applications from Mac and you will know all of them by the end of this post. Choose whichever of the options appeal to you the most. All set? Read on down below, then.
Part 1: How to Delete Programs on Mac Completely
Although this is dependent on the application in question, uninstalling an application from your macOS is merely a matter of you dragging the .app bundle and dropping it in the "Trash." That's really all you have to do, but that doesn't really remove everything. Preference files are left behind-if only a few of them.
As to the reason why you would want to permanently remove an application, that's the best action to take if you're trying to get rid of a corrupt component or maybe one that's quite old. If you intend to free up some space in your Mac's drive, a complete uninstall is also the way to go. Even reinstalling any software to change a serial number sometimes necessitates you completely remove an old software first.
Okay, this solution is not for the lazy individual because it requires a bit of work. Some powerful apps have a tendency to spread all over your macOS and litter it with files in numerous "~/Library/" folders. Mind you, for this step, you're required to at least be familiar with any names that could be associated with the app or apps to be removed.
To remove applications from your Mac without leaving any trace of them, you have to search for files that are associated with the apps in the aforementioned folders. Take the time to go through each folder as you search for the name of the app and its developer. Once more, this solution is NOT for the lazy.
Of course, for you to be able to do this, you have to know how to open up your "Library" folder (ever since the release of macOS X 10.6, it has been hidden, but you should have no trouble unhiding it if you follow the next steps).
1. Open your "Finder."
2. When the drop-down menu appears, click on "Go."
3. Press and hold down on the "Option/Alt key."
4. You will see the "Library" option in between the "Computer" and "Home" options in the drop-down menu. Click "Library" to open up the folder.
5. Go through the list of the folders that you see being displayed and search for the ones associated with the applications to be uninstalled.
6. Once you've done that, open up the "Application Support" directories using "Finder". Then search for the folders which contain the data of the apps to be removed. The "Library" folders you'll search through have been listed below
/Library
/Library/Application Support
/Library/Preferences
/Library/LaunchAgents
/Library/LaunchDaemons
/Library/PreferencePanes
/Library/StartupItems
~/Library/
~/Library/Application Support
~/Library/LaunchAgents
~/Library/Preferences
~/Library/PreferencePanes
~/Library/StartupItems
There's something else that should be mentioned. You can also find residual files in this folder: "~/Documents/". Most apps that are ported from Windows often retain files in that folder. The same goes for Windows games ported to macOS.
This is one of those pervasive habits innate in Windows because its applications always store user files in the "Documents" folder, so when you port Windows apps to macOS, the behavior tags along too.
Last but not least, hidden folders. You can easily locate hidden folders in your home directory and see if there are any residual files in them by pressing this button combo: "Command" + "Shift" + "." Then delete any files from the home directory.
---
Part 2: How to Close or Force Quit Apps on Mac
Force-quitting an app on Mac can become necessary for a number of reasons, the main reason being frozen apps. Sometimes, you have to use brute force to close and restart these apps in order to get them functioning properly again.
Apple is clearly aware of this, that's why it allowed for a multitude of options that permit you to close stubborn apps. You can use shortcuts, third-party apps and more. One method will most likely appeal to you more than another, but they will all get the job done. Alright, first on the list is the shortest method:
Solution 1: Mac Shortcut
This method is so quick and easy. You can force close several apps in a matter of seconds and all you need is your keyboard.
1. Press on these keys: "Option" + "Command" + "Esc (Escape)."

2. Choose the buggy app in the "Force Quit" windows that appears.
3. Click on "Force Quit." The end.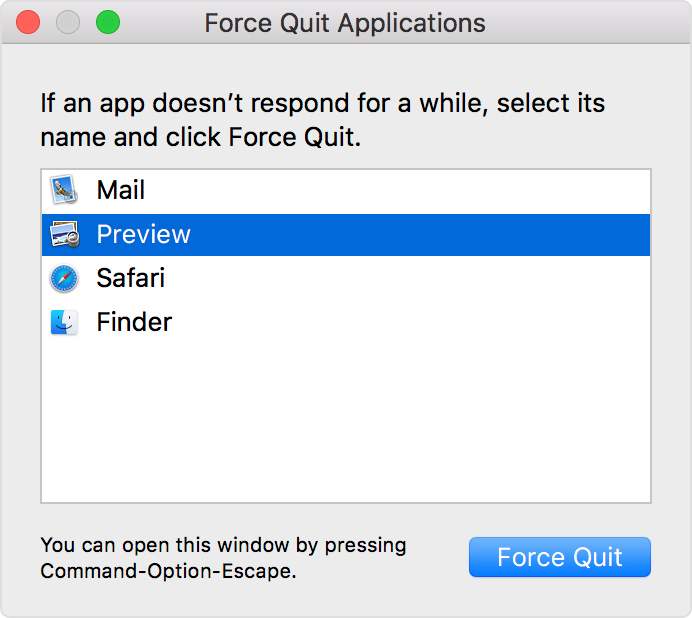 Solution 2: Apple Menu
If you're looking for a more conventional means to quit all apps on Mac, utilize the "Apple Menu". It's as effective as the shortcut and maybe even a little more user-friendly.
1. Open up your "Finder".
2. Go to the menu bar located at the top.
3. Click the "Apple" icon located at the upper-left side of the bar.
4. Choose "Force Quit…" in the drop-down menu which appears.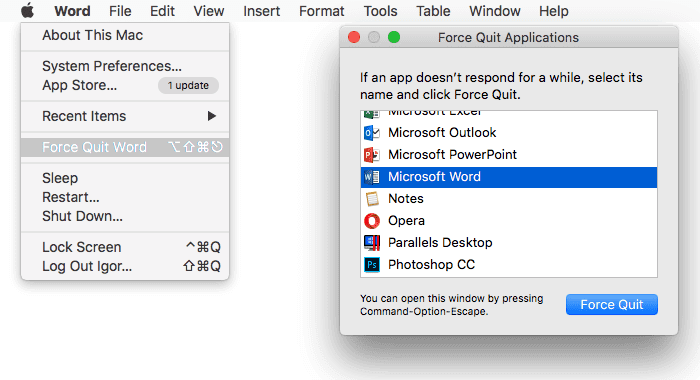 5. A new window called "Force Quit Applications" will open up with a list of your applications. Choose the frozen application and click on "Force Quit". That's it. Mission accomplished.
Solution 3: Activity Monitor
Windows has its "Task Manager" and Apple has a counterpart to this. The feature is called "Activity Monitor". You can use it to track your applications, your Mac's performance, services, and processes too. You can do a lot more than this, even. But ultimately, accessing and killing your applications is as easy as pie.
1. Press these keys on your keyboard: "Command" + "Space" to bring it up. You can also click "Spotlight" located at the top-right section of your Mac's screen.
2. Type in "Activity Monitor" in the "Spotlight Search" window.

3. Once you see the "Activity Monitor" has been highlighted, click on "Enter."
4. Go over the "Activity Monitor" processes list, selecting the frozen apps as you do so. You will see "Force a process to quit" on the left corner. Click it. All done.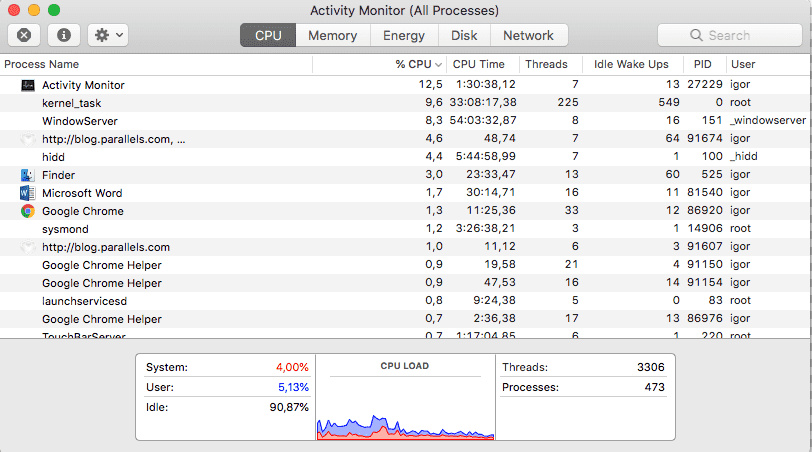 ---
Part 3: How to Open Apps on Mac
If you don't know how to do, is there really a point in you owning a Mac? Jokes aside though, this is the determining factor of just how useful your Mac ends up being. More often than not, applications are what you use to achieve set goals in daily life.
An artist will need Adobe Photoshop, an Architect will need AutoCAD and a news editor will need Adobe Audition. Knowing how to open these apps becomes imperative; it's crucial when it comes to using your computer.
With that being said, opening an app just entails you clicking or double-clicking the icon of the app. That's the easy part. The more complex part is finding where the apps and their launchers are on your macOS. Remember, the app's icon is more or less an extension of the actual file; think of it as a shortcut. Outlined below are the main ways available for you to open your apps.
Solution 1: The Dock
No, not the kind of dock you find on a shipyard. The dock being referred to here is the long ribbon of colorful icons resting at the bottom of your Mac's screen. Any Mac user will agree this is the main method of opening an app.
1. Simply move your cursor over to the app's icon on the dock and click it. The app opens up. That's it. easy-peasy.

2. You can also use your keyboard to open an app up. Press these keys: "Control" + "Fn" + "F3".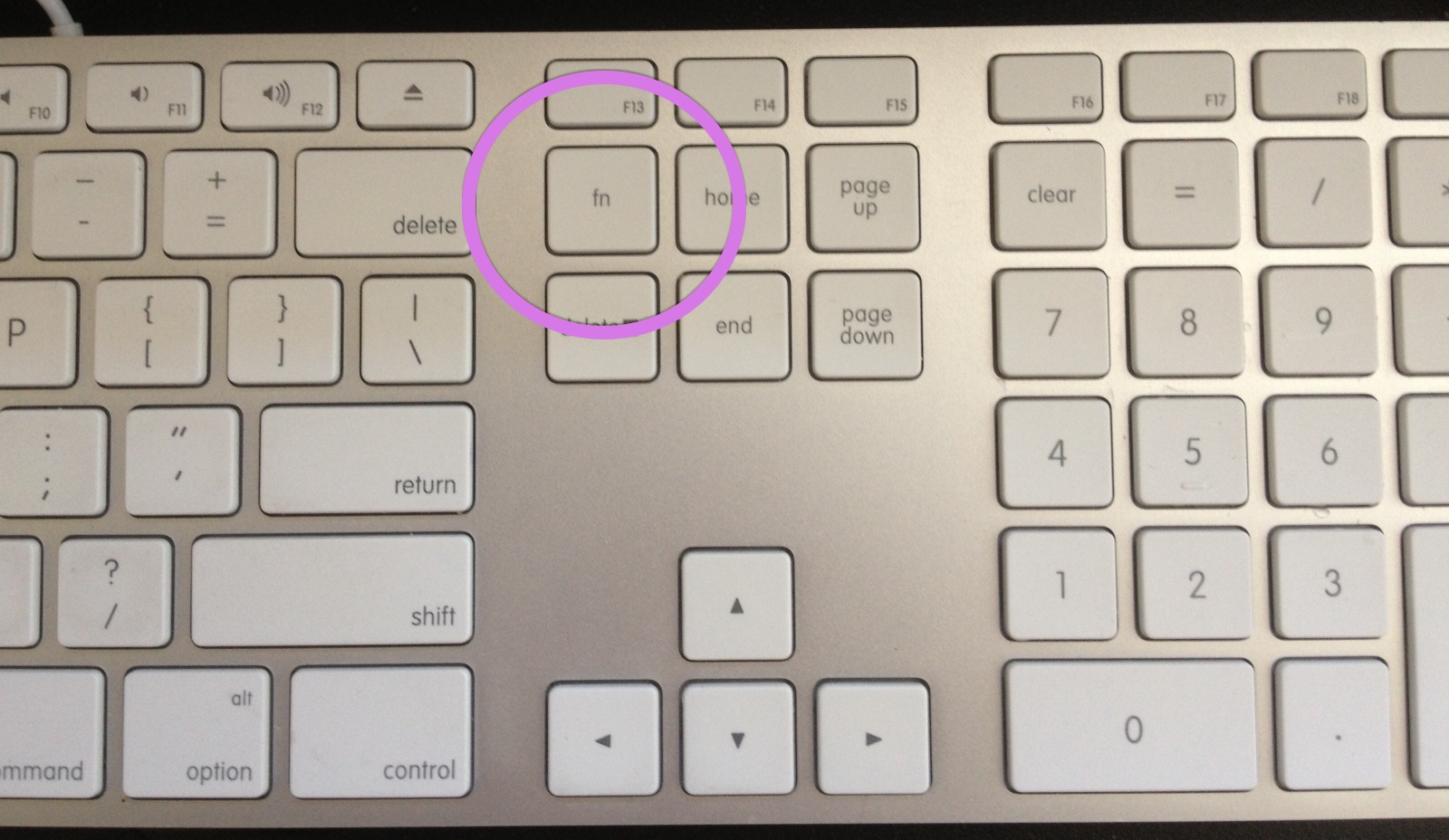 3. Then use the arrow keys to move around the dock and select an app.
4. Press on "Enter/Return" to open the selected app.
Solution 2: The Spotlight
Spotlight is another convenient way to open your apps.
1. Press on "Command" + "Space" (This is the "Spotlight" keyboard shortcut).
2. Once "Spotlight" opens up, type in the first letters of the app you want to open. It will list out the apps which match the letters, putting the closest match at the top.
3. Press "Enter/Return" to open the app. That's done with.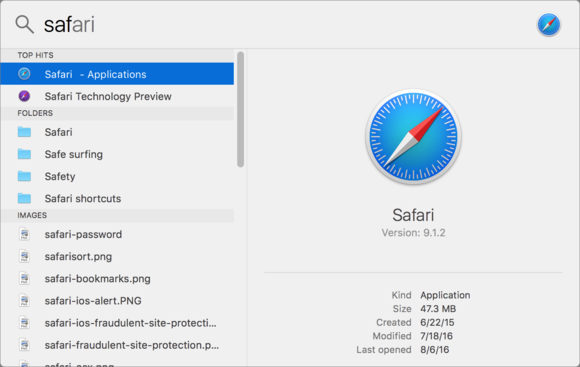 Solution 3: Launch Pad
This presents your apps as larger icons with more vibrancy on your Mac's screen. It's very reminiscent of how apps are displayed on an iPad.
1. Click the "Launch Pad" icon on your "Dock."
2. Your apps will be listed out for you. Move your cursor to the app you want to open up and click on it.
3. If you don't see the app you're looking for, type its name in the "Launch Pad" search field at the top.
4. Click on "Enter/Return" to open it.
5. You can also press "F4" on your keyboard to open up "Launch Pad".
6. Use your arrow keys to navigate around the apps.
7. Press "Enter/Return" when you land on the app you wish to open up.
---
Closing Words
Though learning the topic 'how to close apps on Mac' might seem a bit of redundant one, you'd be surprised at how troubling closing apps can be for many people.
And be honest, are you saying you've never come across a situation where your apps suffer glitches and don't function as they should, leaving you no option but to attempt closing them through alternate means?
And that's just one reason it would be best for you to know the many ways of opening and closing your apps. Sometimes, convenience plays a large role too, so put that into consideration too.
If all fail, you can try force quiting Mac and then uninstall the apps.
What's Wrong with Mac
Recover Your Mac

Fix Your Mac

Delete Your Mac

Learn Mac Hacks