If you are a regular computer user, it is really unbearable to see the system with blue screen error, without any notification or intimation about what wrong happened to it. The screen just reflects an error code 0x0000007e with no way to move on. This type of error is quite strange to all the users, as it does not provide any information and causes sudden shutdown or many times restarts the system by itself.
So, let's try to understand the issue in detail through this article with all the relative solutions. These will help you to return to your system in a working condition again. Simply jump to the next subheading to know what actually the blue screen of death 0x0000007e is and what are the things you need to be cautious about?
Part 1: What is the blue screen of death 0x0000007e?
When computer screen suddenly turns into blue with error code 0x0000007e and restarts the system automatically to avoid any further damage to the system, this is referred to as blue screen of death 0x0000007e error. Usually, it appears when your system is running normally or is under booting process. It becomes a puzzle to figure out what went wrong without any prior information. This error could simply be a result of some issue with your system hard drive or due to some error that occurred while trying to access the system during boot up.
So, in order to understand the issue in detail, delve into the article through the causes and the solutions explained in the next part.

Video Tutorial on How to Fix Blue Screen of Death Error in Windows?
Part 2: Causes of blue screen of death 0x0000007e
One of the prime reasons due to which blue screen of death 0x0000007e occurs is Hard Drive corruption. Besides that many users have reported that sometimes mishandling of their system causes the issue. It is indeed good to know as to what is the actual reason due to which blue screen of death 0x0000007e error appears on the Windows system.
Out of various possibilities, some of the common reasons for blue screen error 0x0000007e are mentioned below:
Damaged Hard Drive
BIOS needs an update
Hard Drive memory gets full
Driver issue, such as faulty or outdated driver
Driver installation goes wrong.
Driver is not compatible with the system.
Audio/Video Adapter need additional drivers
Sudden Removal of USB video device
Also, there are chances that while starting or booting up the system the wrong input is entered, this also results in blue screen error code 0x0000007e. So, if you are wondering how to solve the issue of error 0x0000007e then solution guide is mentioned in the next part.
Part 3: How to Fix blue screen of death 0x0000007e
This is one of the most important parts that will focus on solving the issue of the blue screen of death 0x0000007e. Keep an eye on the methods discussed over here, so that you can get access to your system quickly. Here we go with the solutions one-by-one and with detailed steps:
Solution 1: Check Hard Drive using CHKDSK command
First and foremost thing to check is whether the issue occurred due to faulty hard drive, for that chkdsk command going to use in this solution, required steps are as follows:
Click on Windows button to initiate the Start menu
Type Run command> then open the command prompt using cmd command

Once black screen appears type "chkdsk" command and press Enter
As soon you Run it, Hard Disk scanning will start to find any error. If found any error then you can proceed with repairing process, by either visiting the manufacturer website or replacing the Hard Drive.
Solution 2: Using Registration Editor with Regedit Command
If the issue occurs due to some fault in Registry part then with the help of Registry Editor you can rectify it. For that required Steps are:
Restart system in Safe Mode
Open Start>type run> then you need to type regedit command>Press ok

When the screen appears, you need to locate following Registry Key: "HKEY_LOCAL_MACHINE\SYSTEM\ControlSet001\Services\Intelppm"
After locating the above Registry Key> right click> select Modify> Type 4> click OK

Now exit the Registry Editor
> And Restart the PC
Solution 3: Update Driver
To avoid any error like the blue screen of death 0x0000007e or other common issues, it is always advisable to keep your system drivers updated. In order to do that, you can take the help of Driver Reviver, with which driver update process becomes quite easy.
Here are the few simple steps you need to take to work with Driver Reviver.
Download and Install Driver Reviver
Click on Start Scan, it will show the number of drivers which need the update
Then choose the Update button, to update all the drivers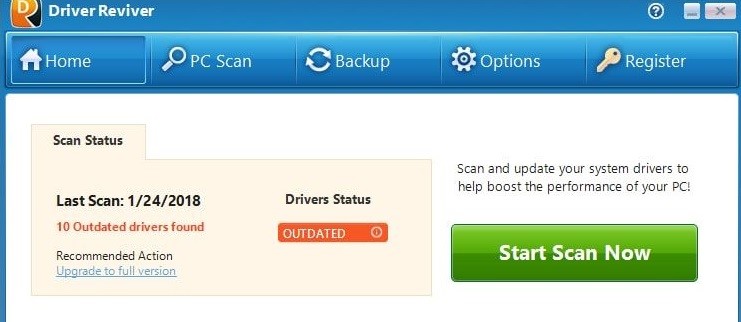 Solution 4: Update BIOS
BIOS simply refers to Basic Input Output System. When you start the computer, it is the first text that seems running on the system screen, like press f2 to enter the start-up, and it is used to initialize all the devices on your PC. When you decide to update BIOS, that actually saves a lot of booting time, removes bugs, improves performance, system utility, and solves any potential error like the blue screen of death 0x0000007e.
But before heading towards BIOS update, make sure to find the latest bios version. So, following steps will assist you in finding bios version as well updating the bios.
Find Current BIOS version

You can check and compare your current bios version by opening start menu> type system information> on the right side you will see the current bios version.

Check Motherboard Model number using the command prompt (WMIC)
Visit Start menu> type RUN
Launch command prompt using "cmd" command
Type following command and press Enter button: "wmic baseboard get product,Manufacturer,version,serial number"
It will reflect the following result on the image:

Now, since you have the manufacturer details and model number, just head towards the manufacturer's website to download the current version of BIOS. Download and run that to update the BIOS.
An alternative way for you is to search the motherboard details using speccy that can search all the details related to your system motherboard such as manufacturer, version, chipset etc.
Solution 5: Remove Extra Space
If your Hard Disk space gets full, that can also sometimes act as the reason for the blue screen of death 0x0000007e. So, what to do in this situation?
Well, there are certain commands that can help you to remove cache or junk memory out of your system to give extra space to the hard drive. Some of them are:
Restart the system: First step is to restart the system, that will automatically remove some of the cache memory out of the system, which get build up due to continuous usage of the system.
Using Prefetch Command: Open Start> type run> open prefetch> select all files> delete them

Using Temp Command:Open Start menu> type run> type temp, and press enter> select all files> delete them

Using Cleanmgr Command: Lauch Start> type Run command> enter cleanmgr command> a dialog box will appear, select all the options> opt to delete them.
Thus, following the above simple steps will assist to retain back hard drive space to a great extent.
Part 4: How to recover Data while you lost data after a blue screen of death 0x0000007e
Have you ever asked this question to yourself? Is it really possible to get back the data loss that occurs due to the blue screen of death 0x0000007e? If the answer is yes, then here is the best solution for data loss issue. We are talking about the Wondershare- Recoverit tool that makes it quite easy to retrieve lost data in case of data loss due to the blue screen of death 0x0000007e. So, move ahead to learn more about the process in the following steps below: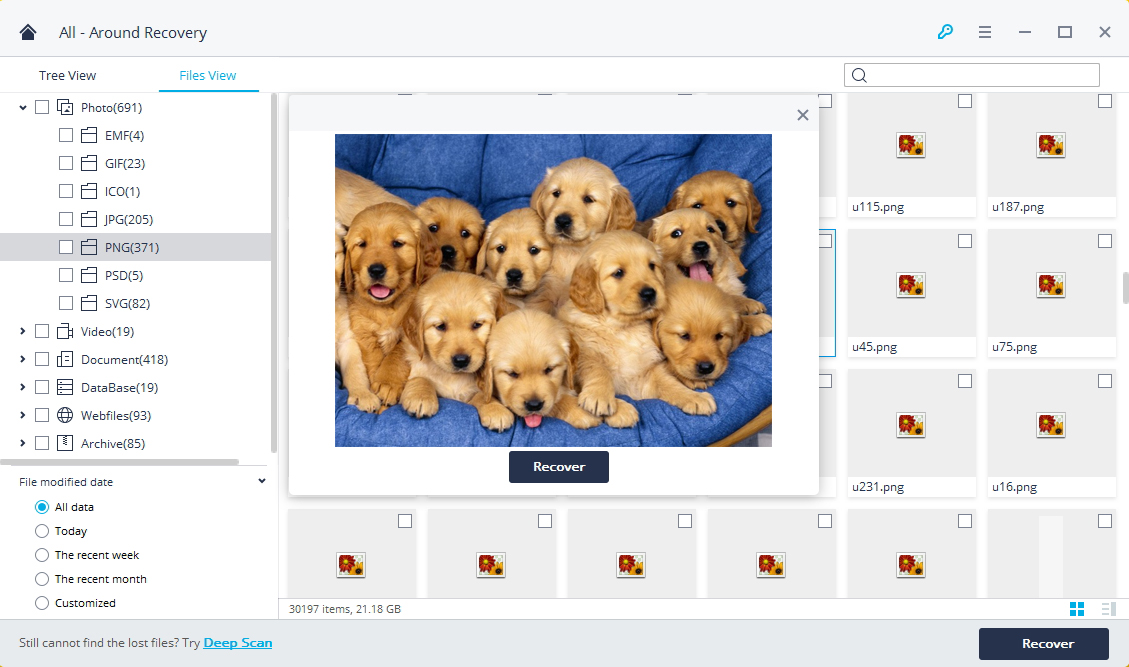 Recover lost or deleted files, photos, audio, music, emails from any storage device effectively, safely and completely.
Supports data recovery from recycle bin, hard drive, memory card, flash drive, digital camera and camcorders.
Supports to recover data for sudden deletion, formatting, hard drive corruption, virus attack, system crash under different situations.
Launch Recoverit

You need to download the tool and launch it to move towards the main page

Select Crash Recovery Option

Now, from the main interface, you need to choose the "System Crash Recovery option". Doing so will open the crash recovery page.

You need to create the bootable media, so that you would be able to get back the lost data out of the crashed system. For that, the required process gets started with choosing the start button.

Bootable Media Creation

That will lead to select the media option such as USB or CD/DVD drive. After making the selection (Say USB) move to click on the create button.

Format the media file

If you have chosen the USB media drive, then before moving for format action, make sure to have a backup of the USB drive. After that just click on Format now button to initiate the process.

Retrieve Data Back

After bootable drive gets created, you need to follow certain steps to confirm retrieving data, such as:
Restart the System and Adjust the BIOS entry key.
Now, connect the USB drive to the system and then restart the system again to get back any of the lost data out of the crashed system.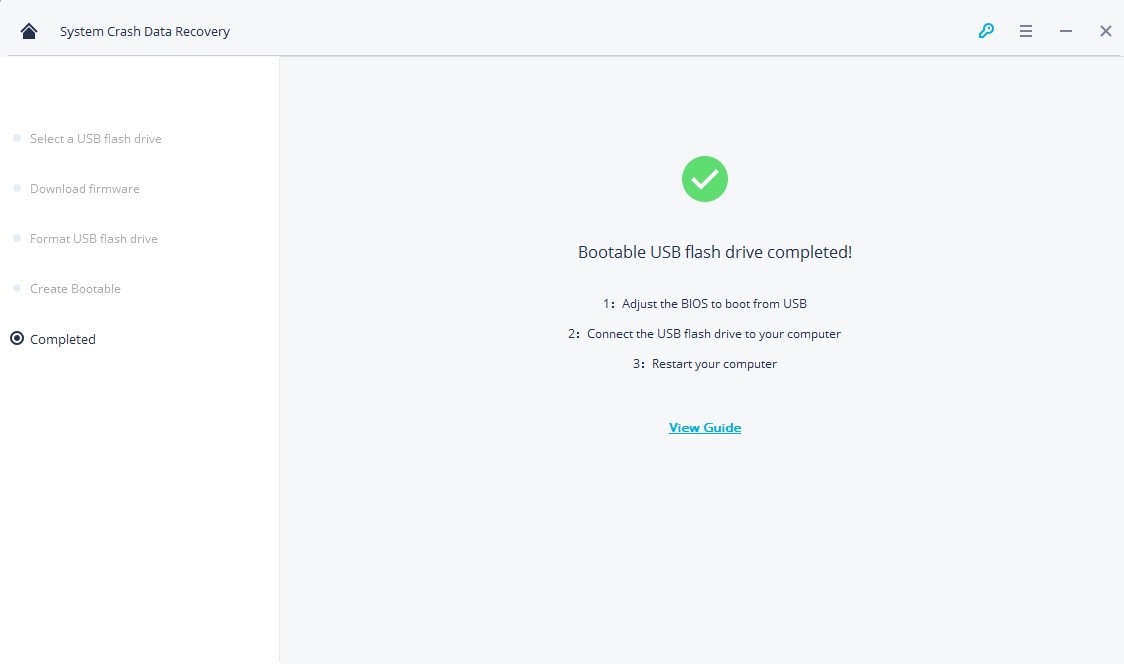 This way, it becomes easy to get back any kind of lost data due to system failure when the blue screen of death 0x0000007e appears.
Conclusion
Therefore, in the end, we would like to say that now you have reached a position wherein you can tackle the issue of the blue screen of death 0x0000007e without any issue. All the information shared in this article will assist you to resolve the error code 0x0000007e. So, do not just keep waiting out there, start off with the methods mentioned in the article and get ready to restart working on the system. Any further queries are always welcomed.
Computer Data Recovery
Windows PE

System problems

PC Errors