Do you spend massive time searching out files from your QNAP NAS server? If yes, you're probably oblivious to QNAP Qsirch, a cutting-edge application for finding your files. The app works similarly to Apple's Finder or Linux App Finder in Linux OS. Given this context, we have devised this article about Qsirch for you to lessen your file-searching efforts.
Introducing QNAP Qsirch in QNAP Realm
QNAP Qsirch is the native search engine that assists you in finding files stored on QNAP NAS based on their names, metadata, and content type. Since your QNAP NAS device houses and manages an enormous amount of files to be used by all connected devices, it may be time-consuming to search for a specific file or folder. Thus, Qsirch can be a practical scrutinizing solution for both home and commercial-based QNAP servers to enhance productivity because it reduces the time spent on file-hunting.
QNAP Qsirch Key Features
QNAP Qsirch comes with a plethora of features to make your file-sharing process trouble-free and straightforward, some of which are as follows:
| | |
| --- | --- |
| Features | Description |
| Multiple Search Interfaces | Qsirch is available in multiple interfaces, including a mobile app, Qsirch chrome extension, PC and NAS application, and Mac Finder integration service. |
| Search During Typing | QNAP Qsirch allows you to search during typing because it immediately displays search results. |
| Comprehensive Search | You can find files by title, creator name, file extension, file creation date, and other search conditions. |
| Integration with Mac Finder | Qsirch can be used on Mac along with Mac Finder to improve performance and search speed. |
| Filtering Your Search Results | You can narrow down your search results by applying filters to your searches. Users with the free version can use up to three filters per search, whereas more than three filters require a premium plan. |
| Smart Recommendations | Qsirch displays results based on your interest in having a better file-searching experience. Moreover, typing a keyword would also result in related Google searches when you're online. |
| Including/Excluding Shared Folders | You can include or exclude a specific file or folder for smooth search results and swift file scrutiny. |
| Privacy-Based Searching | If you have multiple users on your NAS server, Qsirch displays search results in line with the particular user account. It fetches files relevant to the authorized user, ensuring data privacy protection. |
| Auto-Archiving Tasks | Qsirch automatically archives and saves your most frequently searched files for convenient finding. |
| Image Search Enabling | You can search for images based on color, objects present within, people present within images or text within an image. Moreover, you can find pictures taken from a specific geographical location using the location map filter. |
| Documents Text Search | If you want to find a document, simply type any word, phrase, or sentence present in that document, and Qsirch will find it out for you. |
| Search Results Sorting and Arrangement | Qsirch allows you to sort your search results based on name, size, date, and relevance. Moreover, you can arrange the results in Thumbnail or List view. |
| Files Previewing During Search | You can preview the file during the search to identify whether it is the same file you want. For this, you need to enable Cloud Viewer on your QNAP NAS. |
| File Sharing after Preview | Qsirch enables file sharing to other connected and non-connected devices via email, any social network, or creating a file link. |
| File Share Link | If you don't want to share the whole file, instead, only a file link to any NAS-connected device, use the File Share Link feature. |
| Specific Searched Folder Downloading | This option allows you to download a specific search folder for offline use. |
How to Search for Files Using Qsirch?
Qsirch makes it pretty straightforward to look for specific files, rendering the file-searching process fluent and convenient. Here is the in-depth procedure for installing Qsirch and searching files using this excellent software:
QNAP Qsirch Installation:
QNAP Qsirch installation is easy and takes almost no time, requiring a few clicks.
Operational Steps:
Step 1: Launch QNAP App Centre on your QNAP NAS.
Step 2: Click on the Search Box and type Qsirch.
Step 3: Qsirch application will appear. Click the +Install button.
Step 4: After installation completes, click OK.
Using QNAP Qsirch for File Searching:
Normal File Searching
Searching a file in Qsirch is straightforward, requiring you just to enter the keyword in the search bar. Here is the detailed process:
Operational Steps:
Step 1: If you want to search any file, just type a keyword in the Qsirch Search Bar.
Step 2: Qsirch will display anything relating to this keyword. You can filter the results for more precision.
Step 3: To preview the file, click on it, and it will be displayed in the right panel.
Searching People Images Via Image Search
Step 1: To search an image based on people within that image, click on the People Image Search option under the search bar.
Step 2: Qsirch will ask you to drop an image to initiate the People Image Search. Click the Browse option to upload a photo.
Step 3: Qsirch will start recognizing people's faces using its smart algorithms.
Step 4: After image processing, Qsirch will display all the photos containing those specific people.
Images Searching Via Image Text:
If you want to search for an image based on the text present within that specified image, follow this procedure:
Operational Steps:
Step 1: Type any segment or full Image Text to search out the related image.
Image Searching Via Objects
You can trace any image based on the objects present within that image. To do so, follow these steps:
Operational Steps:
Step 1: Select the Images category or type any keyword in the Search Bar, for example, "Dog."
Step 2: You can filter the results by check-marking any object from the Things Specify the Color also, if needed.
Using Map Search
You can find the pictures taken in a specific geographical area using the Map Search feature. Follow these steps:
Operational Steps:
Step 1: Enter the location of the photo you want to search out.
Step 2: Qsirch will display all the images taken at that location. You can filter the results for more accurate findings.
QNAP Qsirch Performance and Efficiency
Qsirch is an immense platform supporting various operating systems and file formats. Its interface is straightforward and requires no specific technical or networking knowledge. Loaded with tons of features, you can employ it for rapid file searching and organization.
Another fantastic feature is its integration with Mac Finder and API, which enables you to use it on macOS. Regarding pricing plans, Qsirch is free for NAS devices which is a plus point for NAS users. In contrast, PC users may consider it because $2.99 is a trivial price range for an entire month.
QNAP Qsirch Price and Plan
QNAP Qsirch offers three pricing plans for three different servers.
Qsirch for NAS:
Lite: ($0.00, valid till 31Dec, 2022)
Premium: $2.99/Month, $29/Year (a 3-month free trial)
Qsirch PC Edition:
Plus
Qsirch for QuTScloud
Premium
If you're a QNAP NAS user, Qsirch is an affordable and worth-considering option for file management. However, if you use a cloud NAS via QuTScloud, $9.99/month is a filthy expensive price range. Still, it's a personal choice to go for a specific QNAP search solution, and if you can pay for this price, definitely go for it.
QNAP Qsirch User Reviews
Rating Based on User Reviews: 4.0/5
Users have left mixed reviews based on Qsirch's performance. Most users have rendered it the best-ever platform for finding files on QNAP NAS. Some have praised its broad compatibility, file-searching services, and easy-to-use interface. On the other hand, very few are those who complained about its speed, callings it a snail-paced software. They argued that its new version was plodding, almost finding nothing against a keyword. Moreover, some users left negative reviews because of its diminished price-to-performance ratio.
QNAP Qsirch Pros and Cons
We have analyzed all the users' reviews regarding Qsirch's performance and put its advantages and disadvantages next to you.
Pros
The best-performing search application for QNAP NAS servers
Supports vast file formats
Compatible with various OS, including Windows, Mac, Linux, and BSD
Integration with Mac Finder and other API
Cons
Incompatible with some QNAP NAS editions
Seldom experiences speed issues
Top 8 Alternatives to QNAP Qsirch
Although Qsirch is the best-made platform for file browsing and management, your NAS may not be able to run it. QNAP Qsirch has specific system requirements for installation and use. If your NAS or PC does not meet those requirements, you can consider other alternatives to Qsirch. The alternatives presented here are the certified applications in the market with advanced user ratings and positive reviews. Here we have cataloged the 8 top-notch alternatives to Qsirch for your QNAP server:
Bloomreach
Bloomreach is the world's leading Commerce Experience Cloud, enabling organizations to provide personalized customer journeys. Besides, Bloomreach Experience Manager offers a built-in search engine and an integration service for third-party search engine providers.
Pros
Supports searching via metadata
Integration with various external platforms, including Elasticsearch and Solr
Cons
The Mobile version needs improvement
Yext
If you need a search service for your NAS, consider Yext, a powerful tool providing users with direct responses to their searches for convenient file management.
Pros
Works as a search engine for NAS, PCs, and other web-based platforms
An excellent marketing cradle for your business
Integration with well-known social sites
Cons
Does not offer any monthly premium plan
Expensive Premium version ($1000/Year)
Algolia
Algolia is a top-notch and eminent search service used by businesses and NAS users worldwide. It enables both native and site searches to improve network performance.
Pros
Efficient search services
Integration with various platforms
Stellar file-finding speed
Cons
Slow customer service response
Service can be blocked without warning
Elastic Enterprise Search
To cater to your file-searching needs, Elasticsearch is a viable solution that can handle an expanding range of scenarios. The Elastic Stack saves your data centrally for blazing-fast search, precise relevancy, and robust analytics scaling with ease.
Pros
Enables multiple searches
iManage Work
iManage Work is another significant name functioning as a search engine that houses smart algorithms to produce better business results by combining automation, sophisticated search, and greater visibility.
Cons
No free version is available
No trial for the premium version
Happeo
If you need a certified tool for site search and local search on NAS, Happeo is the suitable option. Loaded with a plethora of features, Happeo is one of the best file-searching solutions for both online and offline use.
Pros
An excellent option for cloud users
Cons
Most of the features require the premium plan
Performance depends on the price plan selected
Clerk.io
Containing a search functionality, Clerk.io is a powerful search tool that personalizes your QNAP NAS searches and shows the most relevant files with a neat search engine built just for file-finding.
Pros
Easy to install and set up
The best email marketing tool
Loaded with multiple features
Cons
Poor integration with external platforms
Expensive plans as compared to other competitors
IBM Watson Discovery
As a compelling search engine, IBM Watson Discovery enables you to introduce search functionality into your QNAP NAS server or site to discover the results and insights faster.
Pros
Nifty algorithms for crawling and indexing
Responsive customer service
Cons
A bit more expensive than other rivals
Requires a lot of space for use
Often experiences crashes
Comparison Chart
We have sharply compared all the applications for a better understanding of each.
Application Name

Price

Rating

Bloomreach
$2,000/1,000 searches
$5,000/10,000 searches
$20,000/100,000 searches
$50,000/1,000,000+ searches
4.7/5
Happeo
Price quotes based on services
4.7/5
Algolia
$1.00/1000 searches
$1.5/10,000 searches
4.6/5
Elastic Enterprise Search
Standard: $95/Month
Gold: $109/Month
Platinum: $125/Month
Enterprise: $175/Month
4.4/5
Clerk.io
$99.80 /5000 searches per Month
$119/10,000 searches per Month
$579/1,00,000 searches per Month
4.4/5
iManage Work
Price quotes based on services
4.2/5
IBM Watson Discovery
$500/Month
3.8/5
Yext
$1000/Year
3.4/5
Can't Find a Specific File with QNAP Qsirch? Recoverit Can Help You Solve This Issue Easily
If you have deeply searched for a specific file on your QNAP NAS but still haven't found it, it has probably been lost (due to a virus attack or corruption) or deleted from your server. But there is nothing to be concerned about. You can retrieve that lost file using powerful recovery software, enabling NAS data recovery. In this context, we highly recommend Recoverit, a cutting-edge solution for recovering your QNAP files.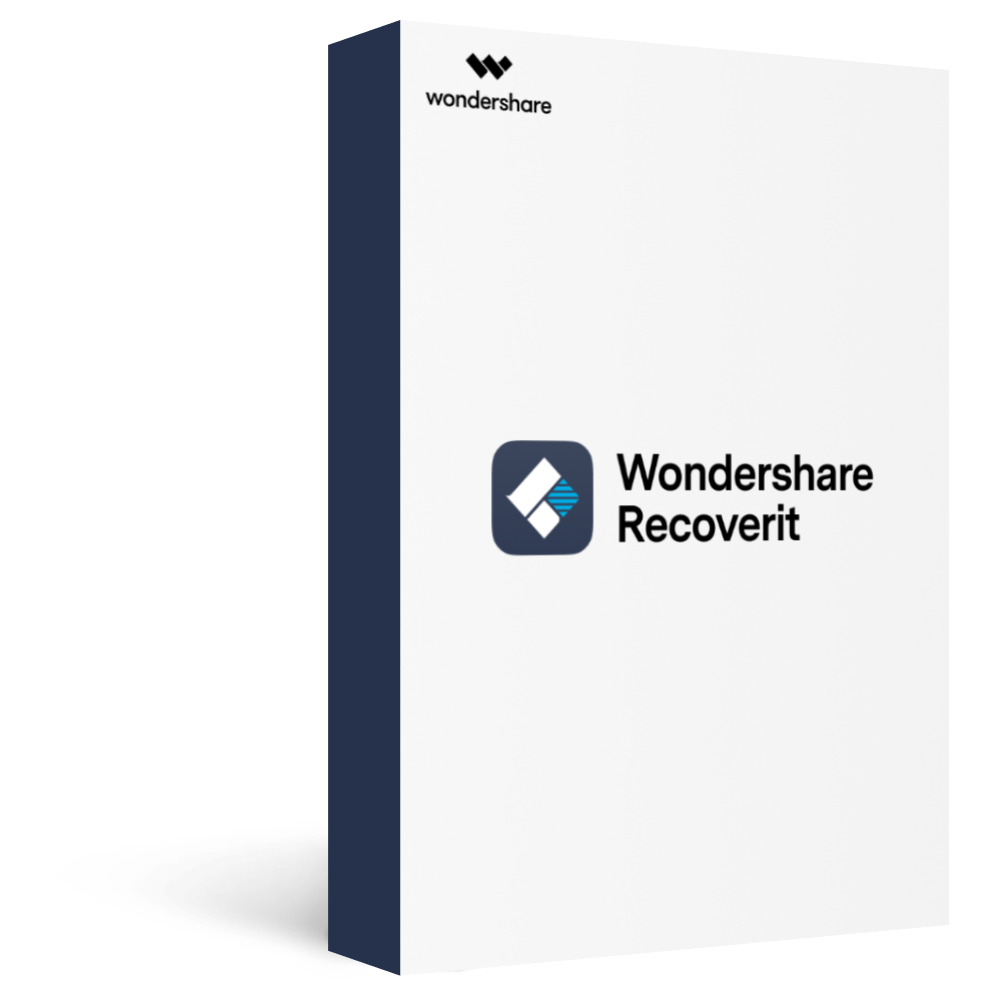 Why Do We Regard Recoverit as the Best Solution for NAS Data Recovery?
5,481,435 people have downloaded it.
Recoverit assists you in retrieving lost or deleted images, videos, documents, and other file types from your QNAP NAS device efficiently and securely.
You can use Recoverit's pro plan as a free trial with a 7-day money-back guarantee.
You can recover data within seconds with genuine results if your device goes through unexpected deletion, formatting, corruption, virus attacks, or crashes.
Recoverit supports enhanced NAS scanning, making your QNAP NAS recovery convenient and speedy.
It contains an advanced video recovery feature that can automatically scan and gather video fragments to retrieve your files.
Operational Steps:
Step 1: Download and launch Recoverit Data Recovery Software on your PC.
Step 2: Navigate to the "NAS and Linux" option at the left panel on the main interface.
Step 3: Now, click the NAS Recovery button for the NAS devices to retrieve lost data.
Step 4: Recoverit will show all QNAP NAS servers under the NAS Servers window.
Step 5: Identify and select your preferred NAS device to initiate recovery.
Step 6: Provide the information needed and click the Connect button to create a remote connection.
Step 7: After making the connection, Recoverit will start Scanning deleted files in that specific NAS device.
Step 8: Preview the scanned media files to determine the data you want to restore.
Step 9: Click the Recover button to recover the deleted files after previewing.
Conclusion
QNAP Qsirch is a viable application that spares your time and efforts regarding file finding, providing a smooth and swift search experience. Given this ground, we have analyzed Qsirch by considering its various aspects, including features, usage procedure, and pros and cons. We also listed some alternatives to Qsirch if you cannot use it on your NAS. Now, utilize Qsirch and maximize your networking experience.