RAID hard drives are a specific component in a computer's data storage. They comprise of a few parallel disks covered in a case, actuator, actuator axis, actuator arm, platter, spindle, head, and the power and IDE connectors. It is designed to optimize the performance of data storage. Nevertheless, it is still likely to lose your important data from the RAID hard drive. Read on and get the best RAID hard drive recovery software.
Part 1: Top 5 RAID Recovery Software
Data recovery from RAID drives can be easy or painful depending on the level of RAID and the nature of the RAID, a hardware RAID, or a software Raid. Software RAIDs could turn out to be easy to recover in the manner that the data is stored in physically separate disks. It is not the case always. Software RAIDs could be as hard as hardware RAIDs when coming to recovering data upon a failed disk.
There have been problems and solutions. It gets even complicated when you want to pull out some data manually from a malfunctioning hard drive. If a hard drive is not RAID configured, you don't need the complicated methods to recover files from a hard drive. To make it easier there are software applications that make RAID hard drive data recovery easy.
Comparison Chart for RAID Data Recovery Software
1.DiskInternals
DiskInternals RAID recovery uses a fully automated system for data recovery from RAIDs. It is not mandatory to have an automatic data recovery with this RAID hard drive data software; you can also do it yourself manually.
Advantages:
The automatic mode allows users to sit back and let the software do it all.
It can switch between automatic and manual modes.
It automatically detects the type of disk array.
Disadvantages:
The manual mode will cause the software to decide the array type based on user inputs rather than reality.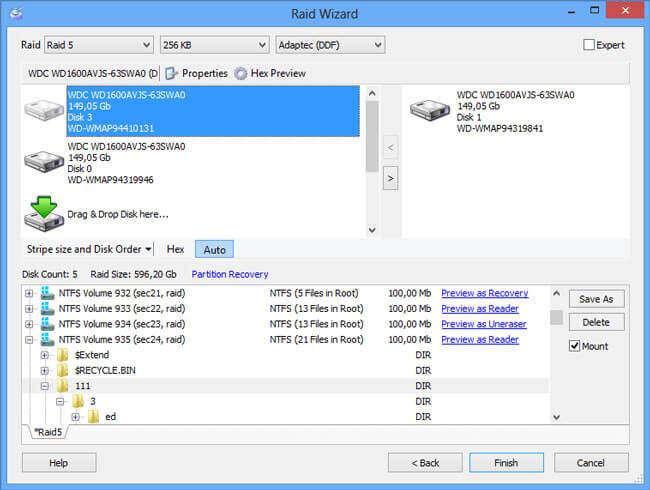 2.GetDataBack
GetDataBack software comes in two forms, one for FAT and one for NTFS file systems. You can purchase based on your need.
Advantages:
Read-only design; no accidental deletions are possible.
Supports SSD, USB, flashcards, and all hard drives.
Supports NTFS, FAT12, FAT16, and FAT32 file types.
Disadvantages:
It tends not to work in a few PCs, especially with the Windows Operating System.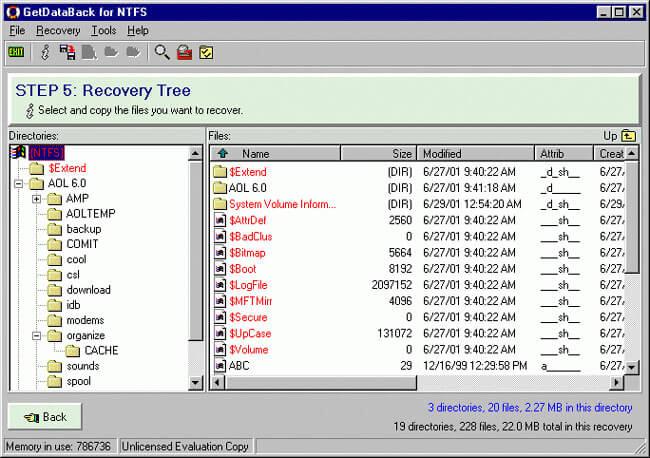 3.ReclaiMe Free RAID recovery
ReclaiMe Free RAID recovery is not an entirely free data recovery software. This is a platform where you can see which files are available for recovery. You can decide whether you have the data you needed or not.
Advantages:
You can view the directory, files, and folders in the damaged disk for free.
Various levels of RAID could be recovered.
Most NAS devices are supported for data recovery.
Disadvantages:
Once you have identified the data you needed, you will have to purchase some actual RAID hard drive data recovery software or find space in your disk to copy your data.
Runs only on Windows Operating System.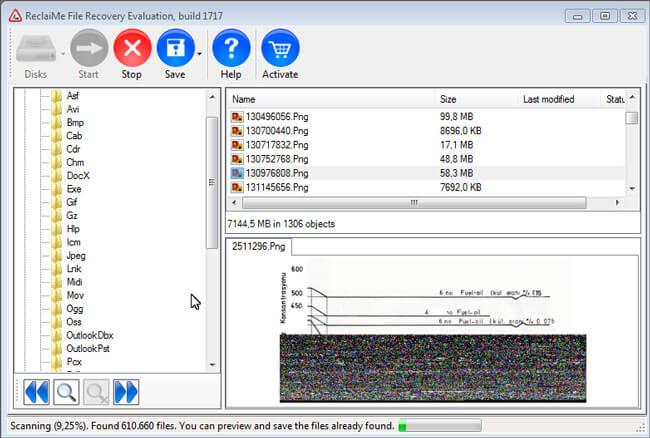 4.Zero Assumption Recovery
This software allows you to recover data from your storage drives with various issues to solve. Raid data recovery is one of the options. This software performed several other functions.
Advantages:
Recovers formatted volumes, deleted files, and RAW files.
Special recovery of digital photos.
MBR damage recovery.
Disadvantages:
Runs only in Windows and Linux; not in Mac
The recovery process takes a long time and you cannot intervene in the middle of about 3 hours.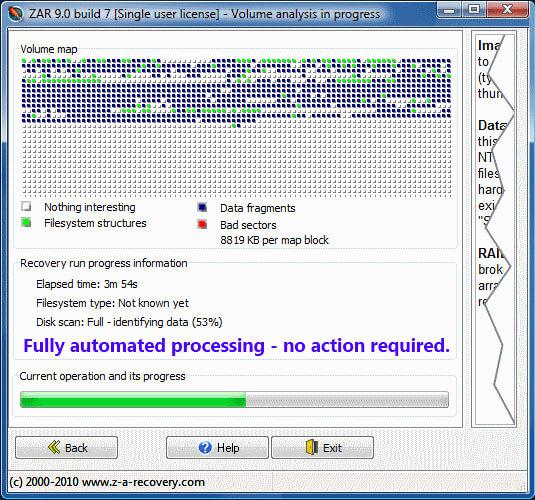 5.R-Studio Data Recovery Software
This is a collection of software initially produced by R-Tools technology. It uses some of the advanced techniques and features in data recovery today.
Advantages:
Data pattern recognition and interpretation accordingly.
Non-standard nested levels of RAID could be recovered.
Automatic RAID parameter recognition and consistency check.
Disadvantages:
No guarantee to recover all lost files.
Overwriting might occur if attempted to copy lost files to the same disks.
If your data gets lost, deleted, or formatted from a normal computer hard drive, you can use Recoverit Data Recovery to retrieve them back regardless of any data loss cause. The best professional hard drive data recovery software also supports to get 500+ formats of files from a variety of data storage media, such as hard disks, external hard drives, memory card, USB flash drive, SD card, digital camera, etc.
---
Top 5 Best Free Hard Drive Data Recovery Software in 2022
Part 2: What Is RAID?
On the behalf of Redundant Array of Independent Disks, RAID is a technology for better performance and reliability of data storage by incorporating multiple hard drives to work in parallel. According to different needs, the RAID level can range among RAID 0, RAID 1, RAID 5, RAID 10, and more.
A normal hard drive and RAID hard drive differ in the way of their function. The primary purpose of a RAID is to have data redundancy and to have better performance. The higher the redundancy, the higher the performance. RAID stands for Redundant Array of Independent Disks, originally known as inexpensive disks.
The functionality is achieved by the technology of combining multiple disk drives into a single logical component. The need for data redundancy and performance differ from instance to instance. So there are certain levels as to how the data redundancy and the performance would be affected. There are numbers given to the RAID mechanism to better serve the purpose. RAID 0 is the least tolerant and redundant whereas RAID 6 has two levels of error recovery.
Depending on the number for the RAID, the difficulty or easiness of the data recovery procedure will be varied. If one disk fails in a RAID 0 drives, then all the disks fail and there is no possible data recovery. It is a mechanism to use more than one location for data storage through parity.
The RAID mechanism could be viewed in two divisions based on the nature of the RAID in addition to the RAID numbers. There are both Hardware RAIDs and Software RAIDs.

---
Part 3: What Is RAID Recovery?
Normally, data recovery software is intended to recover data from a file system on various storage devices, including hard drives and removable storage media. And after data recovery, what you can get is files and folders. However, for RAID data recovery, it is aimed to rebuild the RAID hard drive so that you can recover data from a RAID configuration, including its architecture parameters. What's essential for the RAID recovery process is to identify the RAID array.
Hardware RAID
Hardware RAID means a hardware-based mechanism. The hardware is designed and incorporated to accommodate the RAID mechanism. It could either be performed through a RAID card or be built in the motherboard itself. In this type of technology, separate disks are used but the system counts them all as the same disk. The resultant capacity of the RAID drive will depend on the number of disks used and the level of RAID. Usually, the higher the RAID number, the lower the resultant capacity of the disk because much space is used for parity and making data recovery much easier than the previous level. For example, if the same number of disks with the same capacity is used RAID 0, the resultant capacity will be higher than when they would be used in a RAID 6 drive.
Software RAID
Software RAID, as the name mentions, is brought about by software and there is no need for the hardware to be originally configured to be a RAID drive. In a computer system, there are tools like the Device Manager to better manage every component of the hardware. The software and programming are so advanced now that we can manipulate the function of the hardware by advanced software. A software RAID is achieved by allocating spaces in different drives to form a virtual RAID drive. The computer will then recognize all combined spaces as one single disk or drive. In the operations of the computer, all combined components of a software RAID will be one.
Conclusion
Now you have known the basics about RAID data recovery. You can select the top 5 RAID hard drive recovery software mentioned above to start RAID recovery. If you want to recover files from hard drive, try Recoverit Data Recovery. It is a powerful hard drive data recovery tool for everyone to retrieve lost, formatted, or deleted data from any storage devices, including internal or external hard disks.
Recover lost or deleted files, photos, audio, music, emails from any storage device effectively, safely and completely.
Supports data recovery from recycle bin, hard drive, memory card, flash drive, digital camera, and camcorders.
Supports to recover data for sudden deletion, formatting, lost partition, virus attack, system crash under different situations.
What's Wrong with Drive
Recover Your Drive

Fix Your Drive

Format/Wipe Drive

Know Your Drive
Other popular Articles From Wondershare