Asustor is one of the popular providers of network-attached storage (NAS). Whether you require a reliable repository of your home's security system or are investing in a cloud-based business platform, Asustor is a good choice.
However, scenarios are possible when you might lose some or all of the data on your network. Throughout this guide, you'll learn about such cases and the viable methods of Asustor data recovery, regardless of the configuration.
Asustor Data Loss and Recovery Overview
Recover Deleted Files From Asustor Recycle Bin
An Asustor NAS system has a recycle bin that can instantly retrieve any accidentally deleted files. The latest version allows you to create separate recycle bins for different folders instead of entire drives that cause them to clutter up.
You can enable the recycle bin for Asustor NAS using the following method.
Step 1. Go to the Shared Folders tab in Access Control.
Step 2. Select the shared folder for which you wish to enable the recycle bin.
Step 3. Click on the Edit button to configure it.
Step 4. Browse through the Recycle Bin section and tick the Enable Network Recycle Bin box.
Henceforth, any deleted files from that folder will show up in the Recycle Bin section in the main menu. It is accessible to anyone with access to that specific folder. You can use the same process to modify additional settings, like automatically emptying the recycle bin after a specific period.
Perform Asustor Data Recovery Using Recoverit NAS Recovery
While Asustor NAS in RAID configuration can help you recover in most data loss scenarios, a few instances can make it challenging to exercise the retrieval process. In those cases, it is best to go with third-party software designed explicitly for Asustor data recovery.
You can find several NAS recovery options online, but Wondershare Recoverit NAS Recovery is a reliable tool that can suit most operating systems.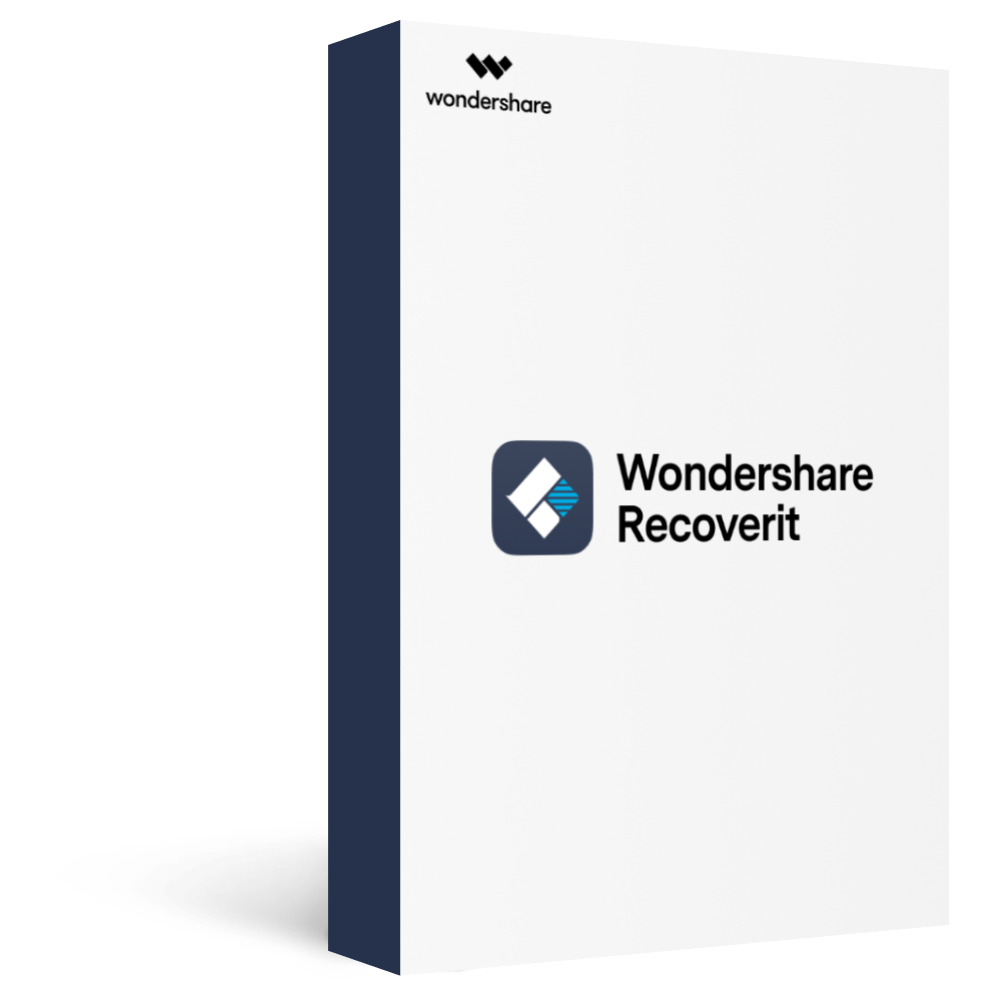 Wondershare Recoverit – Your Reliable NAS Recovery Software
5,481,435 people have downloaded it.
Support all mainstream NAS vendors such as Synology, QNAP, ASUSTOR, LaCie, Seagate, Western Digital, Buffalo, etc.
Rescue data from more than 500 data loss scenarios, including accidental deleting, formatting, OS crash, RAID reconstruction failure, power failure, malware attack, etc.
Retrieve NAS data in real-time without interrupting the NAS server. You don't need to pull out the NAS hard drive for diagnostic and recovery.
You can use the following procedure to retrieve deleted or lost Asustor data using Recoverit NAS Recovery.
Step 1. Select NAS Recovery
Download and install Wondershare Recoverit on your Windows or Mac PC. Then, click on the NAS Recovery icon from the main menu of your OS.
Step 2. Connect to the NAS Device
Recoverit will automatically search for available NAS devices. Once done, select the Asustor NAS where you want to recover data and enter the required information to establish a connection between Recoverit NAS Recovery and the Asustor NAS device.
Step 3. Scan and Recover
Recoverit will now initiate the scan for all recoverable data on the server. Depending on the size and number of drives, it might take a while.
When the scan concludes, you can select the files you want to recover on the drive. A Preview button also lets you ensure that those are genuinely the files you desire. After selecting all the required files, click the Recover button and wait for the progress bar to fill.
Video Tutorial on How to Recover Files from NAS Server?
Frequently Asked Questions
How to extract data from a failed Asustor NAS drive?
A failed Asustor NAS drive may not have an intact RAID backup to retrieve the necessary data. So, it is best to use third-party software like Recoverit NAS Recovery to get it back to the desired file location.
How can I recover the data lost when upgrading to another NAS module?
Firmware upgrades are one of the most common instances when users might lose crucial data. It is often a complete loss of data as the new drives might not have the same configuration as the ones on the old servers.

Thus, experts recommend using a cloud or another reliable backup solution before transferring all the data to the new server. If you encounter data losses, third-party software like Recoverit NAS Recovery is often the most viable option.
How much time does Asustor NAS data recovery take?
It depends upon the volume of lost data and your computer configuration. An average hard drive in NAS runs at a speed of 90 MB/s. Therefore, it takes about 3 hours to recover 1TB of data. In the case of SSDs (that usually run at 300 MB/s or higher), you can cut that period down to under an hour.
Can I recover data from Asustor NAS in RAID 5 configuration?
Yes. RAID 5 uses both striping and parity to create backups for the data stored in the drive. You can recover data in several scenarios, such as accidental deleting, virus infection, or corrupted drives. Still, it would help install third-party recovery software for more severe cases.
Conclusion
Optimizing the most suitable configuration for an Asustor NAS server is a never-ending process. That may lead to unforeseen data losses during its lifetime. We hope this guide grants you new insights into Asustor data recovery. You can visit the official Wondershare Recoverit website to download the software and check out more helpful information.