Part 1. What Is TrueNAS/FreeNAS?
TrueNAS is a storage solution that provides enterprise-level performance and availability while uniting NAS and SAN in one appliance. In addition, it includes an array of services and protocols to ensure that all data is delivered with integrity.
TrueNAS CORE, formerly FreeNAS, supports the latest hardware, including AMD processors with high core counts and NVMe SSDs, so users can securely store, share, and manage data across connected SSDs, HDDs, and servers.
Also, with TrueNAS Core, you can create your professional-grade storage system that can be used for various data-intensive applications without spending a dime on software.
On the other hand, FreeNAS is free and open-source software that allows people to share storage across their network. They support most x86-64 commodity hardware, making it accessible almost anywhere in the world.
Features of TrueNAS/FreeNAS
TrueNAS CORE (version 12.0) adds to FreeNAS' current features, improvements, and fixes.
The top features include the following:
Fusion Pools
Starting with version 12, you can now create a new fusion pool, a mix of SSDs, and spinning disks, which was impossible in previous versions. As a result, spinning disks could be used for data blocks, and flash devices could be used for metadata and small files. NVMe, SAS, and SATA flash devices are all supported by Fusion pools.
In combination with faster media, fusion pools can speed up file-based operations significantly. If you use Fusion Pools with faster media, you will be able to have speedier metadata requests while keeping the economy resulting from spinning media in the same pool.
Native Encryption
Everyone, including SMBs, home users, and enterprises, worries about security. A second feature is the ability to encrypt datasets natively. It is not at the disk level but through ZFS at the dataset level.
A native encryption system eases security concerns, and replication is one of the storage capabilities that will benefit from it. The new feature also safely allows the replication of data sets, zvols, and data sets while providing more backup and control over backups.
Native VPN Support
Those who don't have an enterprise VPN infrastructure can take advantage of the native support of OpenVPN. OpenVPN is available on the client and server flavors. A simple network setup with an open VPN allows accessing files, media, and services even when you're remote or away from home.
API keys
All functionality offered through the UI has been API driven since version 11.3. With API keys, you don't have to share the root password anymore. A key can now be created that you can use always.
The system will show up when you use it for the first time. For additional security, keys can be created and revoked directly through the GUI. As a result, TrueNAS can be automated more easily.
More Features
IXsystems lists some new features, such as TrueCommand, which monitors snapshots, replications, and migrations between systems. Another is asynchronous ZFS Trim, which frees up space, particularly within SSDs; or SSD Wear Monitoring, which monitors any SSD for wear and generates alerts; and more.
Part 2. FreeNAS / TrueNAS Data Recovery – 2 Methods
Perform FreeNAS/TrueNAS data recovery is simple; just follow the popular methods described underneath.
Method 1: Perform TrueNAS / FreeNAS Data Recovery Using Recoverit NAS Recovery
Recoverit NAS Recovery is a powerful data recovery software tool for FreeNAS/TrueNAS and allows you to recover deleted files from any disk-level storage, including ZFS RAID. It's engineered with advanced algorithms that can handle almost all cases of accidental file deletion. Moreover, it provides intelligent filtering capabilities that help select the specific files you need to restore quickly and accurately.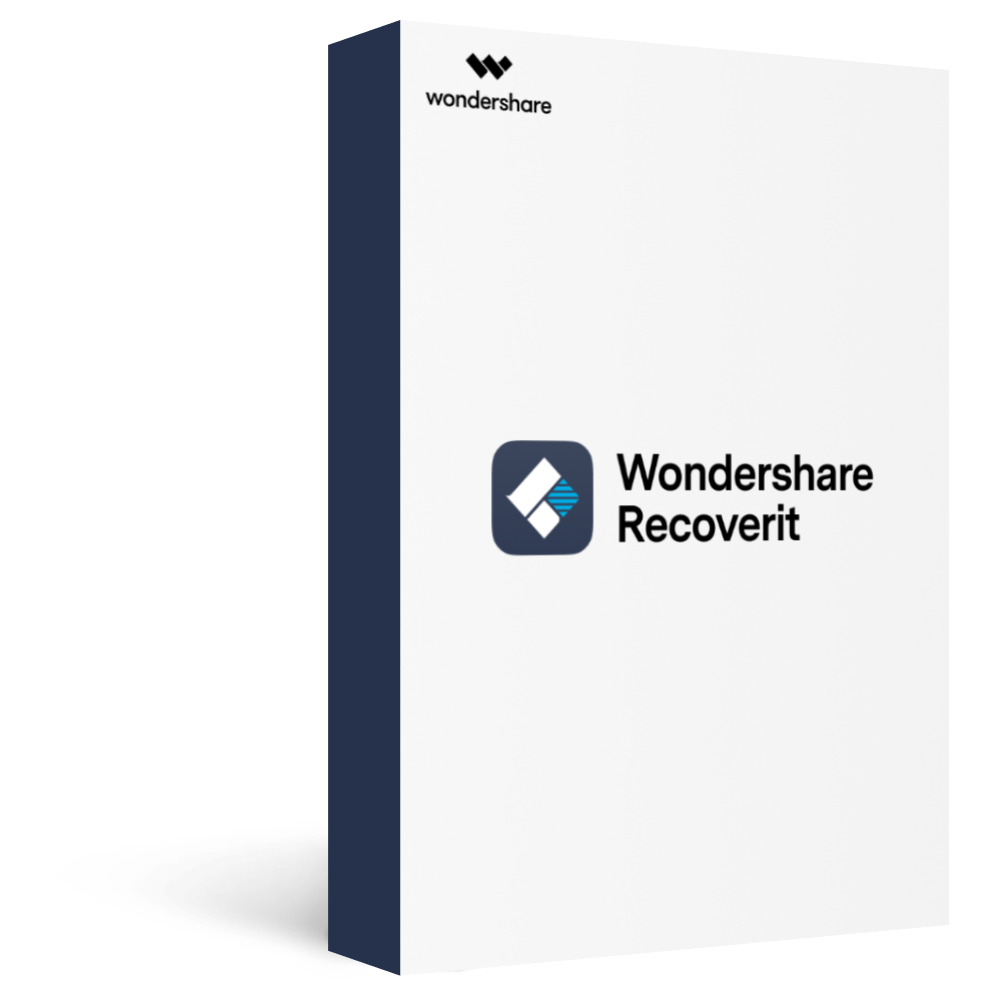 Wondershare Recoverit – Your Reliable NAS Recovery Software
5,481,435 people have downloaded it.
Support all mainstream NAS vendors such as Synology, QNAP, ASUSTOR, LaCie, Seagate, Western Digital, Buffalo, etc.
Rescue data from over 500 data loss scenarios, including accidental deleting, formatting, OS crash, RAID reconstruction failure, power failure, malware attack, etc.
Retrieve NAS data in real time without interrupting the NAS server. You don't need to pull out the NAS hard drive for diagnostic and recovery.
For FreeNAS data recovery, download and launch Wondershare Recoverit on your computer and follow the 3 simple steps below.
Step 1. Choose NAS Recovery
Launch Wondershare Recoverit. Click the NAS Recovery button from the NAS and Linux section. Recoverit will search for the NAS storage devices where the data was lost.
Step 2: Connect to the NAS Device
Recoverit will display NAS-detectable devices under NAS Servers on your screen after searching. Then, select the FreeNAS device where you have lost the data.
Provide Recoverit with the desired information. After pressing the Connect button, Recoverit will establish a remote connection with the FreeNAS.
Step 3: Recover and Save
As soon as the connection is made, the program will scan the selected FreeNAS device for deleted or lost data.
During the scanning, you can filter and preview any scanned files. Once you get your desired files, select them and click the Recover button to start the FreeNAS data recovery.
Video Tutorial on How to Recover Files from NAS Server?
Method 2: Recover FreeNAS/TrueNAS Deleted Files From Snapshots
FreeNAS/TrueNAS data recovery is also possible with snapshots.
What Are Snapshots in FreeNAS/TrueNAS?
FreeNAS/TrueNAS feature provides a read-only copy of the file system. This Snapshot does not take up any extra space, but it simply records the differences when the data is changed.
Using Snapshot, users can recover deleted files or older versions of files that have been deleted. It records the history of the files. To ensure their work is secure, people should take snapshots regularly. In case of accidental deletion, the Snapshot can assist in data recovery.
How To Restore FreeNAS/TrueNAS Files From Snapshots?
The Snapshot must be taken before restoring a FreeNAS/TrueNAS file. To take a snapshot, click Add under Tasks of Periodic Snapshot Tasks. The Advanced Scheduler section allows you to schedule a regular backup with snapshots, as well as how long these snapshots should be stored.
You must clone the Snapshot to restore FreeNAS/TrueNAS files from it. After cloning, share the clone and copy the file. Now, unshare the clone and delete it. In Windows, you can access the previous version of the file when you export the Snapshot. No clone is needed here.
Conclusion
With that, we conclude that recovering data from TrueNAS/FreeNAS is easy. Follow the steps we have shared. Also, you can recover deleted files from FreeNAS/TrueNAS if you have a backup or you have taken a snapshot. No third-party recovery tool is needed. But if you do, try Reoverit.
FAQs About FreeNAS/TrueNAS
How to create a shared folder in TrueNAS?
To create a shared folder in TrueNAS:

● Select Sharing | Windows Shares (SMB) from the left side menu. Choose Add.
● Select the desired file and then select Submit.
How to create a shared folder in FreeNAS?
When creating a shared folder in FreeNAS

● Tap on Sharing from the left side panel
● Select Windows (SMB) Shares
● Below the "Samba" section, tap the 'Add" button
● Select the folder, navigate, and choose the dataset created earlier
Is TrueNAS a file server?
Yes, TrueNAS CORE (earlier FreeNAS) is a free file server and also an expandable platform that is completely baked on FreeBSD.
What version of SMB does TrueNAS use?
To offer SMB services, TrueNAS uses Samba.
TrueNAS provides SMB services through Samba. There are several versions of the SMB protocol. There is an industry trend to deprecate the use of the SMB1 protocol (sometimes referred to as NT1) during SMB session negotiation.