I am trying to install an operating system on a new hard drive but when I get to where do you want to install windows screen it says disk 0 partition 2 and under it disk 0 partition 3 and for free space it says 0.0 with both please help other sites I visited it says a different message on that screen again HELP please.
In case your system fails to work properly, you may consider of changing your device for securing your data from any potential loss. In a new device, first thing to do is to install the operating system. In other case, you want to save a copy of your updated operating system in to a new hard drive for later use or to run other devices in a network. In all these situations, you have to install OS on new hard drive. This article is going to help you out in finding the answer for i.e. how to install OS on new hard drive?
In order to install OS on new hard drive, there are two ways to go for the process. First method is the traditional one, in which you head towards the official website of Microsoft and download the desired operating system with all latest updates and then burn them on CD/DVD drive. This steps includes burning of all system software and ISO files on the external bootable media. But Microsoft has launched an online media creation tool that cuts off the need of an additional external CD/DVD drive. Second method is to create a clone for the operating system via a third party application software. This clone or system image backup can then be used either as a backup plan or run the devices on network with same operating system. In case, if you are dealing with any situation as mentioned above, then you would be wondering how to install OS on new hard drive? This article is your helping hand to install OS on new hard drive. It explain all the steps in depth. Here are the topics that would be discussed in detail.
Part 1: How to Install Operating System on New Hard Drive?
This section will elaborate all the steps included in the process i.e. install OS on new hard drive. Let's get started.
Method 1. Determining Which Operating System to Install
Before rushing to install the operating system, first you have to determine which OS would be compatible for your device. It further depends on the working necessities and the latest operating systems available in the market. This method here explain all the aspects which should be considered while selecting an operating system for your device.
Check the system requirements.
As mentioned above, requirements or in other words system requirement is the key feature that helps you to select a particular operating system for your device. Every working operating system in the market has its own particular set of system requirements. A device fulfilling all of them are able to run those operating systems. Here are some of those key requirements.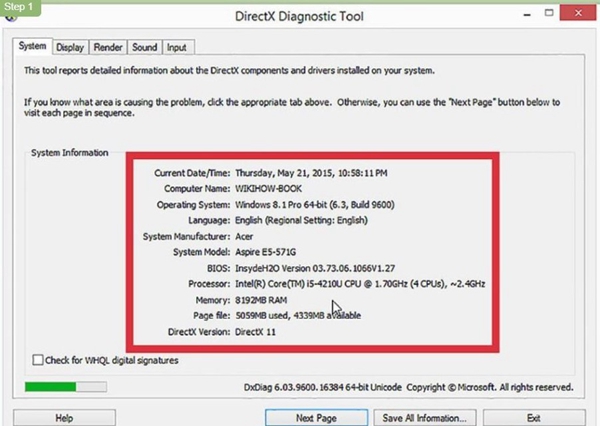 The latest versions of windows require 1 GB RAM, 15-20GB available on hard disk and a powerful CPU to run. In case, your device lacks in any one of these, you cannot use the operating system. So opt for the older versions like windows XP.
Other operating systems like Linux, Fedora, Mint etc. do not require high computing speed or huge memory. The requirements vary according to the particular operating system.
Decide whether to purchase or download.
Mere downloading and them installing the operating system for a successful run is now outdated. As for now, you have to buy the operating system license. The free versions are not available and would only support your device for few days. Alter on, you have to add the license key to the system for getting your hands on full functionality of operating system. In case of other operating systems like Linux, it is free to download and install. Some of its enterprise versions are closed.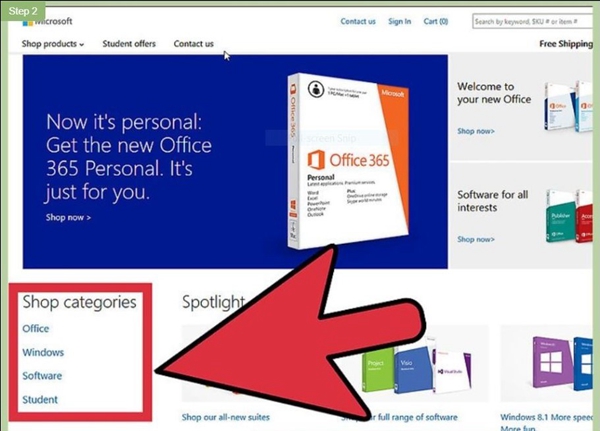 Research your software compatibility.
Operating system and the programs you want to use should be compatible with each other. For instance, if you are using Microsoft office and you want it to run on Linux as operating system, then it is not possible. For every operating system, programs are different and substitutes are available with limited functionality.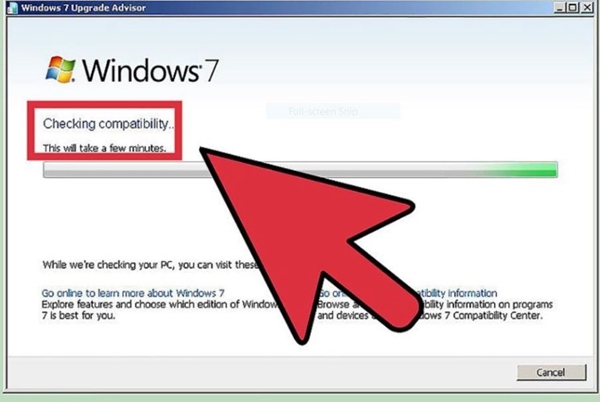 Obtain your new operating system.
There are various ways to obtain the new operating system. Getting it from the stores, it would be on the form of installation disc along with a product key. Insert the disc and product key in wizard to install the operating system. Another way is to get the product key and download the compatible version of operating system online (from official website). In case you are going to get Linux on your device, you can download the ISO files from developer's website.
Backup your data.
In case, if you are shifting to another device, or creating a system image backup for your operating system to be saved on a new hard drive, creating a backup is mandatory. Backup all the programs, documents, media files and all related downloadable content so that you can transfer it to the new hard drive. This is mostly case when you are dealing with system failure and you don't want to face a data loss. Creating a system image backup via a third party application software is your deal. It will backup all the data present on system including the system files, application, system drivers and updates. It omits the step of reinstallation.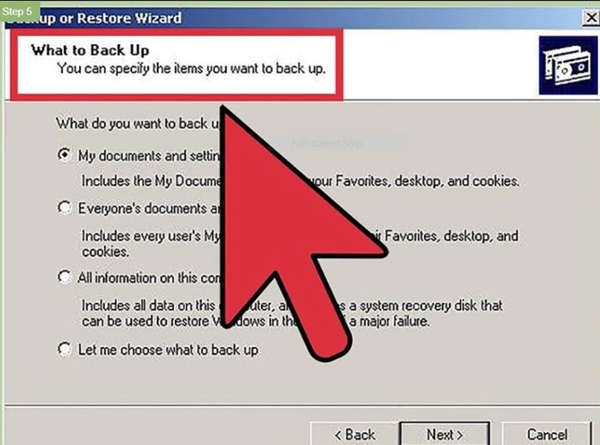 Method 2. Installing Your New Operating System
Once you ae done considering all the essentials mentioned in the previous section, it's time to head to the process i.e. install OS on new hard drive. Here is what you have to do in detail.
Determine your installation order.
Installing a single operating system is easy. But if you want to run dual operating systems on your device, you have to prioritize the installation. If Windows and Linux are your choices, then first you have to install Windows and then Linux. The reason is the boot loader for windows. If you install the Linux first, then windows won't load at all.
Boot from your installation disc.
Setting up BIOS is the next step. You have to boot your installation disk. Your device boot via hard drive, so you have to configure the BIOS to set the priority order. In order to set BIOS, click the eithers i.e. F2, F10, F12, and Del/Delete. In the BIOS setup section, change the boot priority list and add your bootable media to that list. If you ae using external drive i.e. USB flash drive, then make sure it is appropriately connected to your device. Set all the changes and exit the setup.
Alt: boot-from-installtion-disc-1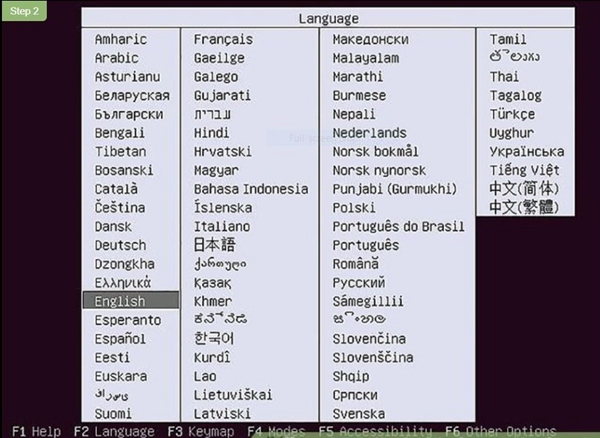 Try your Linux distribution before installing.
As attest run, use the Linux distribution to check the features. Linux comes with a copy that can be used to navigate through all the features the operating system comes along. Once checked, carry on with the installation mechanism and click install to continue. It only works for Linux, windows do not have any feature like this.
Wait for the Setup program to load.
Despite of the type of operating system you are trying to install, every one of them have a setup that needs certain files to be downloaded on your device prior to installation. This take some time depending on the speed of your device. The setup may include selecting the preferred language and key board layout options.
Enter your product key.
If you are suing windows 8, you have to enter the product key before installation. In case of previous version, the product key is required after installation. If Linux is your operating system, then you don't need any product key at all, just in case you are using the paid version of the operating system i.e. Red Hat.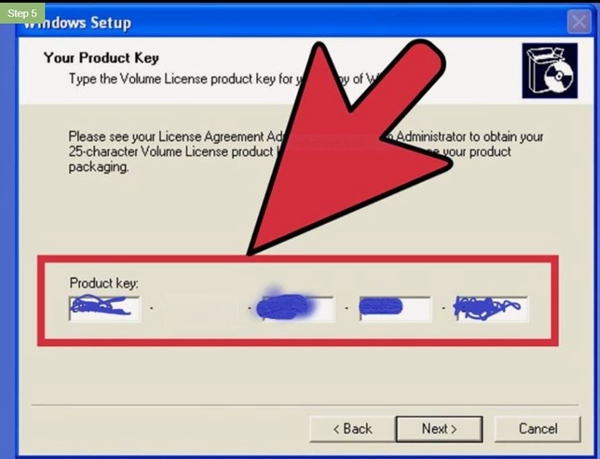 Choose your installation type.
The setup would give you an option to select the installation type. If you are opting windows, then you would get the option of upgrading or performing a custom installation. If you are upgrading your older version in to a new one, it is recommended to start from the scratch. It will omit all errors and issues that comes along while the process is in progress. On other hand, if you want a dual OS, then you would be given the options if you want to install the Linux along the windows or you want to erase the disk and then install Linux. In the first case, you would be asked that how much disk space you want to allot to the Linux.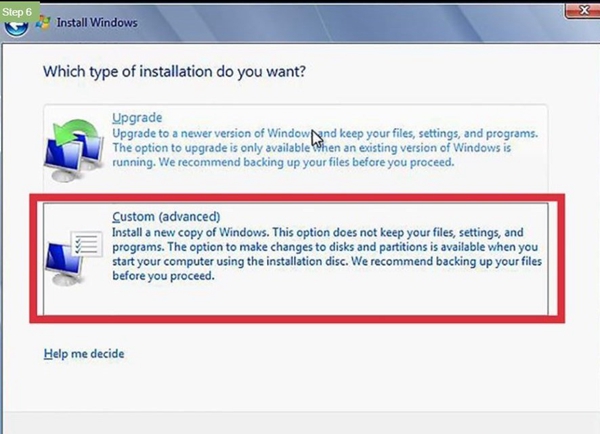 Format your partitions.
Prior to installation of new operating system on drive, you have to format the partitions. It will create the unallocated space required for installation. In this space created, you have to create a new partition to support the process of installation. For installing the Linux, the partitions should be formatted in Ext4 format.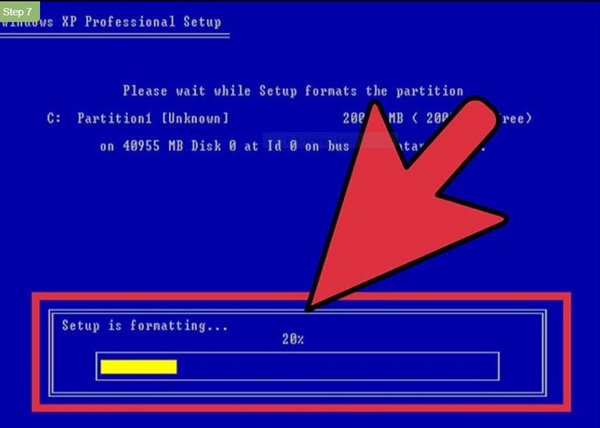 Set your Linux options.
If you are installing Linux, the installer would ask for your time zone. You need a user ID and password to enter the Linux distribution and to command the changes and configurations. In case of windows, the users have to enter the personal information once the process of installation is successfully completed.
Wait for the installation to complete.
Once the installation is initiated, next it depends on the speed of your device that how much time it would take to complete. During the installation, your device will reboot several times.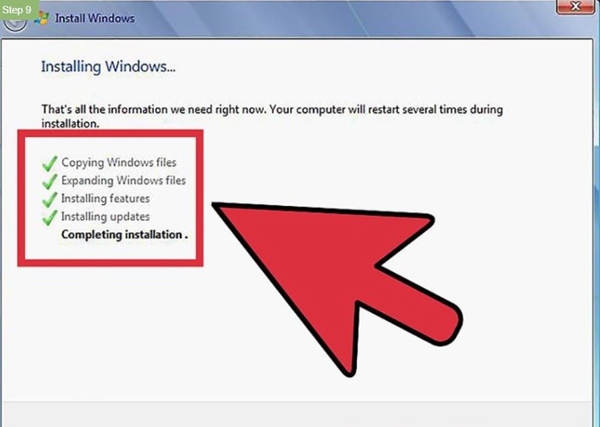 Create your Windows login.
You have to create a user ID as windows login. Other credentials can also work. Once you enter the personal login credentials, you have to enter the product key, for windows to be accessed completely. Windows 8 users have to select the color schemes and they would be asked if they are logging in with Microsoft account or user ID.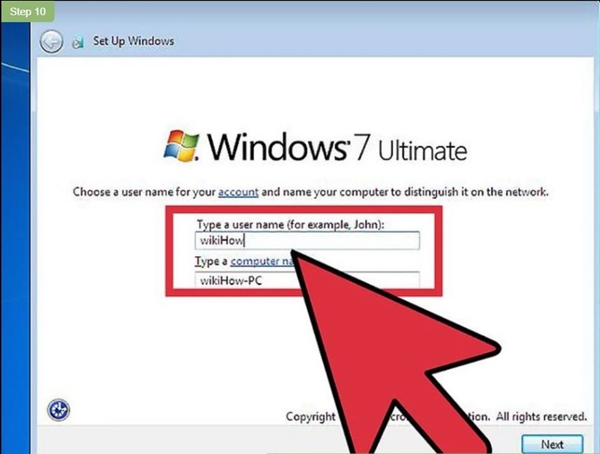 Install your drivers and programs.
As the process of OS installation is completed, your device will reboot and the new desktop will appear on screen. Next step is to install the applications and essential programs along with the system drivers. Keep your drivers up to date. Installing and running an anti-virus program is mandatory.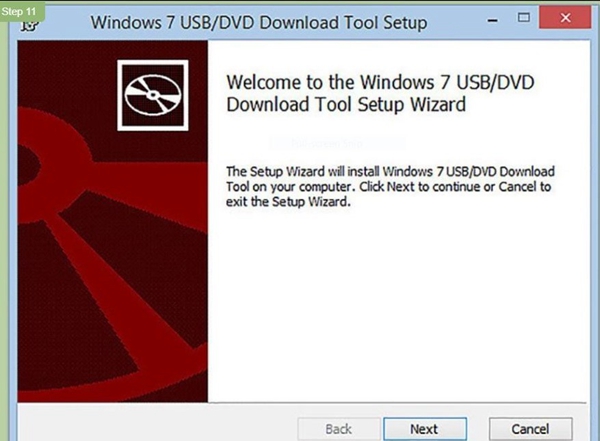 Hence, there are conditions which would compel you to install OS on new hard drive. This article explains all the reasons. It could be system failure with unrepairable consequences that may lead you to install operating system on new hard drive. It could be anything like shifting to another device or want to run the same operating system on all the devices in network. You can install the operating system on internal hard drive or external drive like (USB flash drive, CD/DVD drives). This article further explain ways to install the OS on your device. You are giving with certain essential checklist to consider prior installing the operating system. Section two carries all the steps that your device would take to install the operating system successfully.
What's Wrong with Drive
Recover Your Drive

Fix Your Drive

Format/Wipe Drive

Know Your Drive