How many of you out there have lost or accidentally deleted Zip or RAR files that have important contents? Chances are that almost every one has had a situation like these once a while. Often, when something like this happens, you stand the chance of permanently losing access to your important data that was present in the deleted archive. This is where the need to recover deleted Zip & RAR files on Mac comes in.
Overview of Zip & RAR Files:
.zip and .rar are two of the most common archive extensions. Other file extensions that are used for archives include GZIP, CAB, LZH and many others. Any of these archives could contain important system data or information that may be critical to the user. Every Mac out there has a number of .rar and .zip files that are important to the user and to the system's working.
Deleted Zip & RAR Files Recovery Trouble:
Your Mac crashed and in the process, you lost some RAR or Zip files.
You intentionally or unintentionally deleted the file thinking that it was not required.
A system failure or some virus infection caused deletion or corruption of the RAR or Zip file as well as all of its contents.
A copy-paste operation of Zip or RAR files was interrupted.
These are just a few of the scenarios where something like this could happen- the chances of losing RAR/Zip files are significant, and depending on the user and the system, there are numerous reasons that can cause it. If you too have been a victim of this- then read on to know how you can use Mac data recovery software to recover deleted zip & rar files on Mac.
Part 1

Recover Deleted Zip & RAR Files on Mac with Recoverit

Using the right software to recover deleted Zip & RAR files on Mac is the difference between losing them permanently and getting them back. You will probably find numerous softwares that claim to be the best in Mac data recovery, but chances are that they will be mere advertisements and the real product will not match up to it. When it comes to Mac data recovery software, then one of the most trusted names in the market is Recoverit. User reviews have gone on to prove why Recoverit is one of the best ways to recover deleted Zip & RAR files on Mac.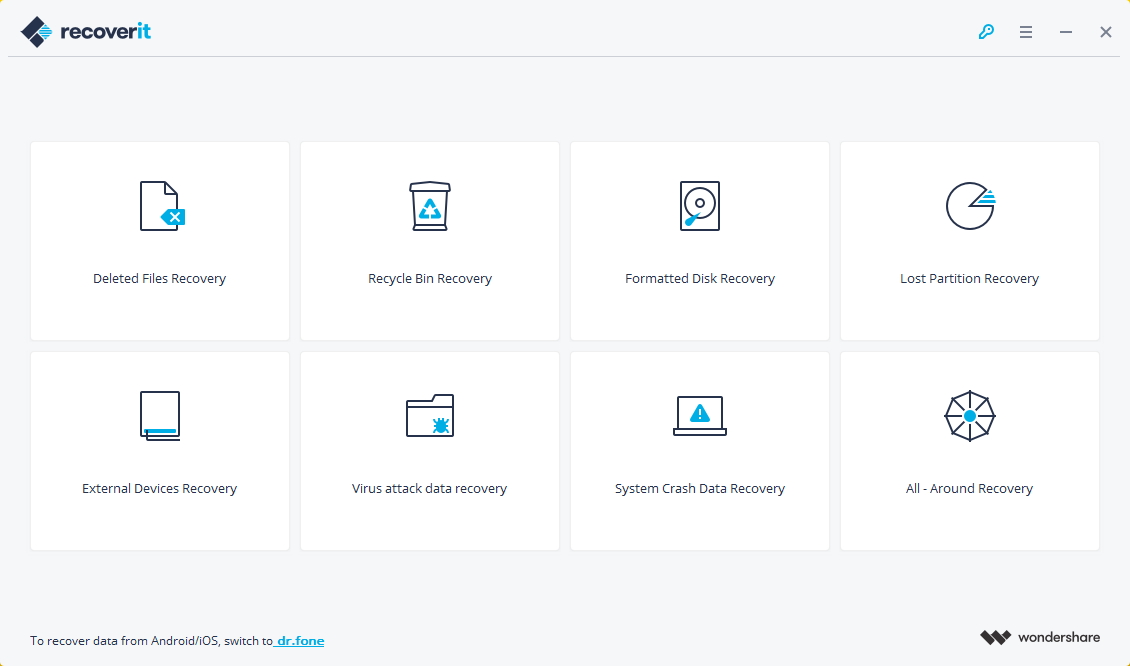 Recover lost or deleted files, photos, audio, music, emails from any storage device effectively, safely and completely.
Supports data recovery from recycle bin, hard drive, memory card, flash drive, digital camera and camcorders.
Supports to recover data for sudden deletion, formatting, hard drive corruption, virus attack, system crash under different situations.
Security Verified, people have downloaded it
Features of Recoverit for Mac:
Retrieve files due to format, losts, deletion and inaccessibility.
Recover various file types like videos, images, archives, documents, songs, etc
Allow you to rescue data from Macbook, iPod, Mac desktop, usb drives, digital cameras, mobile phones and other storage media.
Only read and recover data, no leaking or modifying, 100% safe.
All of the above information is enough to tell you as to what makes Recoverit the Mac data recovery software to use in all situations. Let us now go ahead and see how to recover deleted Zip & RAR files on Mac using Recoverit for Mac.
Setp 1.

Select the data recovery mode

To recover deleted Zip and RAR files, you can go to select the "Deleted Files Recovery" mode to start.
Setp 2.

Scan the deleted files

Select the drive or location where these files were located prior to deletion and then click on "Start" to launch a quick scan. Wait for a while, and you will see a list of recoverable files.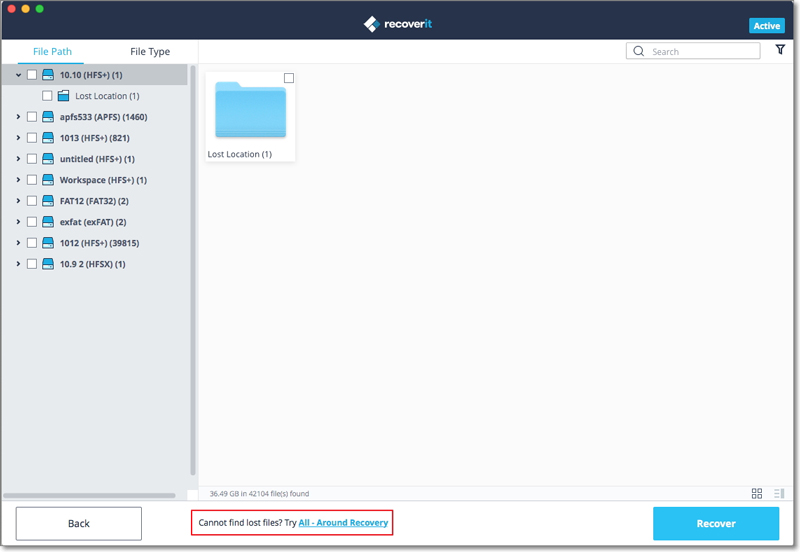 If the quick scan can't help you find your deleted Zip and RAR files, you can turn to "All-around Recovery" mode which will deeply search your lost files. And accordingly, more time will be needed.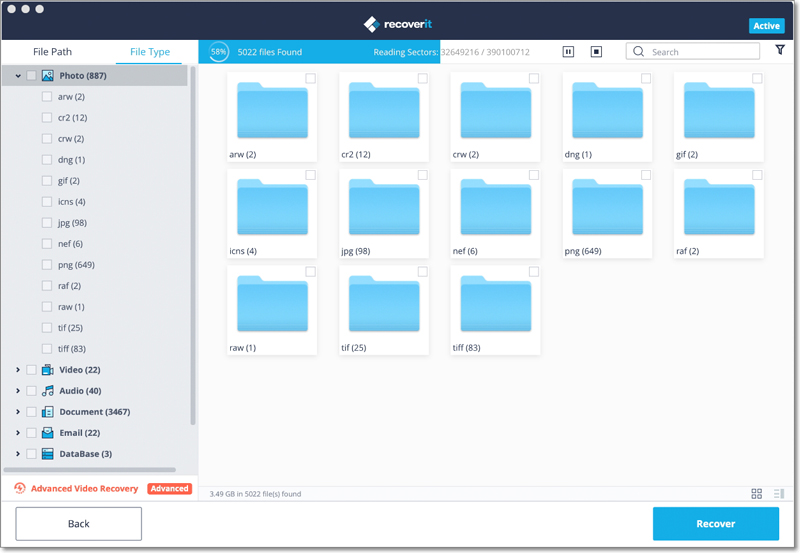 Setp 3.

Recover the selected files

Once the scan completes, a list of all those files that Recoverit can get back for you from the target drive will be dispalyed. You can preview them, choose the wanted Zip or RAR files, and click on "Recover" button to restore them.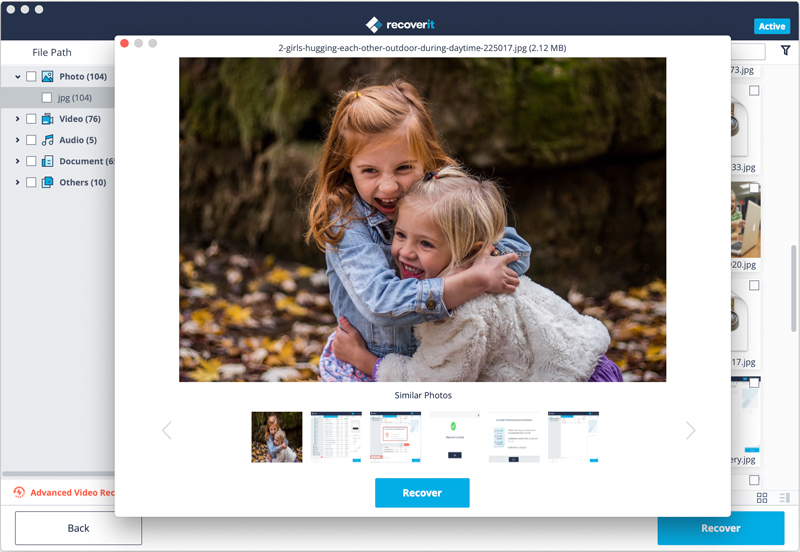 Using Recoverit to recover deleted Zip & RAR files on Mac is quite simple- and there is no other specialized knowledge that you need for it!
Part 2

Tips for Deleted Zip & RAR Files Recovery on Mac

While it may be easy to recover deleted Zip & RAR files on Mac, it would be better if you protect the files in a better way to ensure that you do not need a Mac data recovery software again. Here are a few tips that you can follow to improve results of the deleted Zip & RAR files recovery on Mac and prevent such situations later on:
If you think that you have lost any files and need to recover deleted archives, stop using the hard drive partition where they were.
Do not interrupt any procedures on .rar and .zip files, especially packing/unpacking.
Do not use any utility for clearing your hard drive without permission. Review every file before it is deleted to avoid losing any important data.
When you recover deleted Zip & RAR files on Mac, save them in a location rather than the source drive.
3981454 people have downloaded it
What's Wrong with Mac
Recover Your Mac

Fix Your Mac

Delete Your Mac

Learn Mac Hacks