Can I recover permanently deleted photos from my iPhone? Looking for the solution to restore deleted photos from iPhone? On the following guide we will show how to recover deleted photos from iPhone easily and effectively.
iPhones have been making rounds in the smartphone arena because of its user-friendly UI, and its smooth performance. There are so many good points that makes the iPhone marketable, making it one of the most beloved smartphone brands in the world. This does not mean, however, that the iPhone isn't prone to data loss like its other counterpart Android does. Photos and videos in the iPhone are also subject to deletion, and it's a modern tragedy when it happens.
Overview of Deleted or Lost Videos on the iPhone
1. Software upgrade failure. Regular iOS updates are pushed to iPhones automatically, but situations like power loss, cable disconnection or network malfunction may cause the upgrade to fail. This will in turn cause potential data corruption.
2. Hardware malfunction. iPhones subject to water damage, overheating or power surge will suffer from hardware damage, which then gives rise to inaccessible data.
3. Human error. This is the most common cause of video deletion—accidentally removing videos from the gallery due to a mistaken click. Moreover, deleting the backup on iTunes can also cause loss of the data previously stored for safekeeping.
4. Factory reset. A hard reset to the factory settings wipes out all the data stored on the iPhone. The factory reset may cause permanent deletion of data.
5. Stolen iPhone. Losing your phone from theft is frustrating, and so does losing the data stored in it. There is still a way to access these data even without access to the device.
How to Recover Videos from iPhone Recently Deleted Album
1. Open your iPhone's gallery and scroll through the albums. Locate Recently Deleted album at the bottom of the page.
2. Select the video by clicking on it and press Recover found at the bottom right.
3. You can also select multiple files by clicking Select on the upper right of the screen and then selecting the videos to be recovered, and click Recover.
4. You may also select Recover All to restore all deleted media.
5. You will now find all the media restored on the iPhone's gallery.
How to Recover Videos from iPhone Backup
Through the iCloud Backup
Before checking the backup, you must first enable iCloud backup. For new iPhone users, the phone prompts you to set this up before the device can be used.
On your iPhone, go to the Settings and then click on your account (your name that appears at the top of the settings page).
Select iCloud, then Manage Storage, and then Backups.
A list of devices that you have enrolled in iCloud backup will appear. Select on a specific device to determine the size and date of the latest backup.
Go back to the Settings screen, select General> Reset> Erase All Content and Settings.
Tap on Restore from iCloud Backup on the Apps & Data page, and then sign in to your iCloud.
Select Choose backup and tap the specific backup you want to restore on your iPhone.
Recover Deleted Videos from iTunes
Download and install iTunes on any computer if you still don't have it.
Launch the iTunes program and plug in your Apple device using the USB port.
You will see an icon of your device connected on the iTunes. Click on this icon found at the upper left pane.
Find Manually Back Up and Restore and then click on Restore Backup on the right-side panel of the window.
Note the Latest Backup detail which shows the date and size of the last saved backup by iTunes.
The iPhone screen will show a screen that says Restore in Progress. This will also be indicated in the iTunes app, located on the upper middle portion of the window. This will show a progress bar of the restoration.
After the task is done, the device will restart. Wait for it to complete and prompt before removing the device to avoid permanent deletion or loss.
Tips for keeping your Video Files Safe
You can follow these simple tips to make sure that your videos are safely stored and secure in your iPhone.
Use a passcode. It's a basic security feature of the iPhone that can be very useful when it comes to data protection. It saves you from other people's prying hands, since you never know what they might delete from your phone, intentionally or not. To set it up, go to Settings> Touch ID & Passcode and store your fingerprint or a passcode, and then enable iPhone Unlock.
Sync your media to iCloud or iTunes. if you want a failsafe way to save your videos even if something accidentally happens on your iPhone, you have to enable backup so that your files are securely stored elsewhere.
Save copies of your files. You can connect your device to a Mac or PC and store copies of videos on another storage device. This way you have extra backup for your media.
Use a reliable recovery tool. Recoverit Data Recovery Software works on iPhone and iOS devices to recover any videos that may have been deleted and cleared off the recently deleted album. It works by performing a deep scan device to access lost or deleted files and recovering them to the original folder.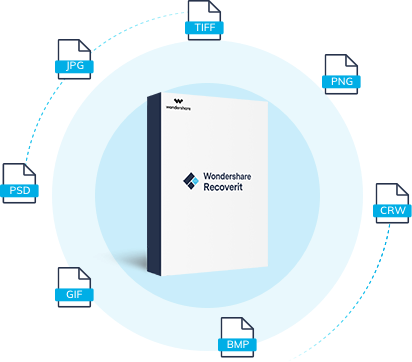 Recover deleted or lost videos from computer hard drive, USB flash drive, SD memory card, mobile phone.
Recover lost video files due to accidental deletion, formatted card, virus attacked and devices system crashed.
Supported Video formats: AVI、MOV、MKV、MP4、M4V、3GP、3G2、WMV、ASF、FLV、SWF、MPG、RM/RMVB、etc.
Supported OS: For Windows 10/8/7/XP/Vista; For MacOS X 10.14 - 10.6.
Phone Solution
Recover Android Phone

Recover Cell Phone

Phone Tips