Have you ever had to deal with managing NAS devices? When it's just one device, it's not a big deal, but what do you do when you have multiple NAS devices? You can use the web interface to log in or manage the device physically. We know how frustrating and slow this can be.
Fortunately, Synology Assistant makes all of that a lot easier. It lets you perform administration and monitoring on multiple Synology NAS devices in a straightforward way. There's the standard Synology Assistant Windows version, but it also runs on macOS and Ubuntu Linux and makes your life easier.
Let's talk about Synology Assistant's features, how to use it, and how it can help you deal with multiple NAS devices.
Part 1. What Is Synology Assistant?
Synology Assistant is Synology's one-stop software tool and an excellent solution for monitoring Synology NAS (Network Attached Storage) devices. With Synology Assistant, you can access, manage, and configure multiple Synology NAS devices connected to your network from a single application with a centralized interface.
Your essential files will be safe and secure. By using NAS devices to back up your critical files and Synology Assistant to manage and monitor your backups and NAS devices, you'll never lose your crucial files again. However, there are ways of recovering your Synology NAS files if data loss happens due to a user error or a RAID reconfiguration failure.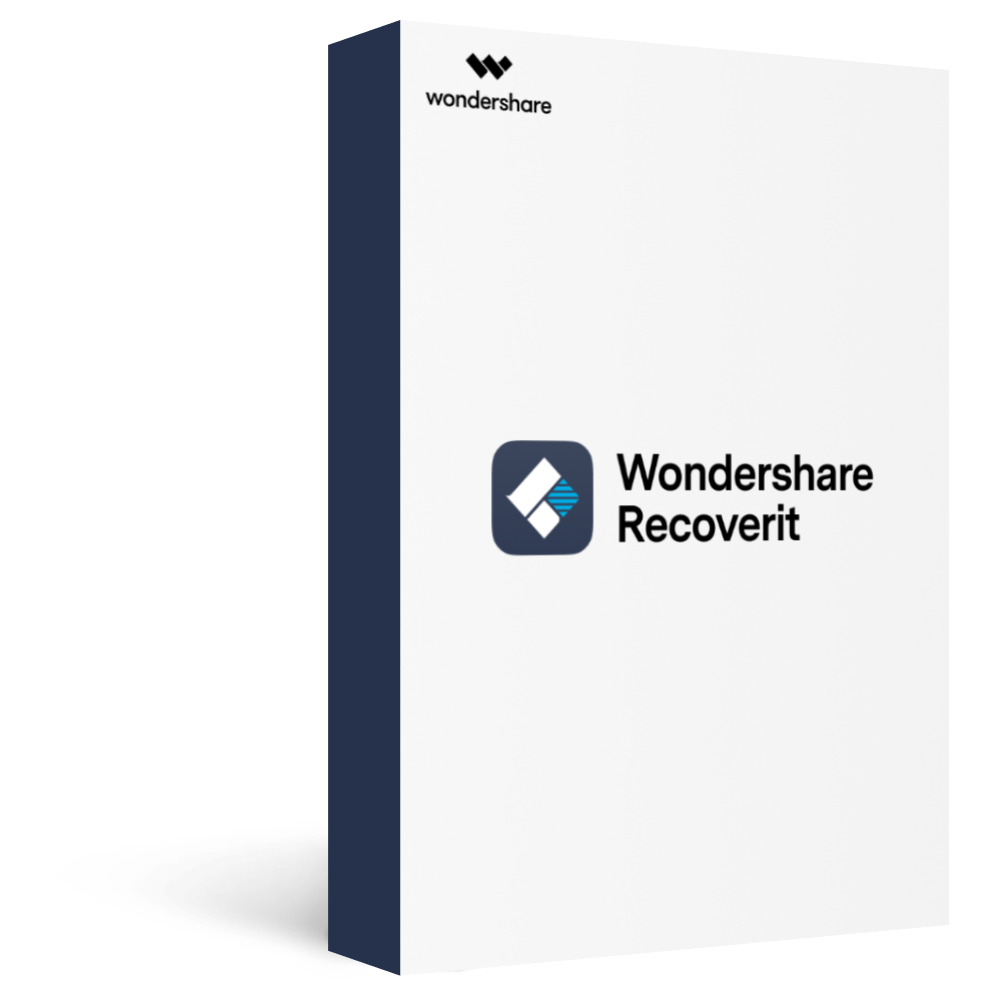 Wondershare Recoverit - Your Safe and Reliable NAS Recovery Software
5,481,435 people have downloaded it.
Recovers lost or deleted documents, photos, videos, music, emails, and other 1000+ file types effectively, safely, and completely.
Compatible with all popular NAS vendors, including Synology, QNAP, ASUSTOR, Western Digital, Buffalo, LaCie, etc.
Facilitates 500+ NAS data loss scenarios, such as deleting, formatting, OS crash, RAID failure, defective controller, power failure, virus attack.
Recovers NAS data through the remote connection without disk pull-out.
Synology Assistant is a perfect and capable tool for home and business users. The ease of use and the ability to do everything from a single app makes many users love and use Synology Assistant daily. Read ahead to learn more about downloading, setting up, and using Synology Assistant.
Part 2. What Does Synology Assistant Do?
Synology Assistant has a centralized interface that helps manage multiple devices on your network. You can set up new users for your NAS devices and manage existing ones, create and manage shared folders, or access the NAS's files remotely.
Synology Assistant also allows users to follow and monitor their devices' storage, health, and performance. Moreover, if you log in through the Assistant application first, it can do that for multiple NAS devices simultaneously.
It makes the administration and monitoring of multiple NAS devices straightforward and quick. The functionality it offers is lower than the web interface. Still, the Assistant is a decent option when considering the ability to use the application for multiple NAS devices simultaneously.
Part 3. Choosing the Right Synology Assistant Package for Your OS
Whether a long-time Windows user or a Mac enthusiast, you'll have no problem finding the proper version for your operating system. Synology Assistant is available to download and runs on multiple platforms. Downloading, installing, and using Synology Assistant is also really straightforward. It even runs on Ubuntu Linux devices.
If you want to download, install, and use Synology Assistant, follow our guide below. Although it's for a Windows machine, the process is similar for all operating systems.
Part 4. How To Download Synology Assistant
Follow the steps below to install Synology Assistant:
Go to Synology's website.
Click the Support button in the top-left part of the screen. Then, click the Download Center button, under Resources.
In the product type menu, select NAS.
Select the exact model of your Synology NAS device.
You'll be greeted by a page offering you to download DSM, under the Operating System tab.
Head to the Desktop Utilities tab instead.
Find and click the Synology Assistant option. Search for it if you're having trouble finding it.
Finally, hit the Download button after selecting Synology Assistant.
Choose the operating system. Synology Assistant is available on Windows, Mac, and Ubuntu.
Part 5. How To Install Synology Assistant
For this example, we'll show you how to install Synology Assistant on a Windows machine. However, the process is similar for Mac and Ubuntu as well.
After downloading the Synology Assistant installer file from Synology's website, run the installer. Follow the installation instructions and choose where you want Synology Assistant to install.
A prompt will ask if you want to install this device software. Hit the Install button and let the installation process finish. Finally, a checkbox should appear asking you to finish the installation process and open Synology Assistant. Leave the checkbox as it is and click the Finish button.
Synology Assistant should now open and automatically start searching for any Synology devices currently connected to your network. The Assistant will give you methods for locating and adding your device. If the Assistant can't find any devices, you can click the "these tips" hyperlink in the bottom left corner.
That's it. You've successfully installed Synology Assistant. To learn more about using the Synology Assistant application, read below.
Part 6. How To Use Synology Assistant
If your Synology NAS device connects to the same network as your computer, Synology Assistant should have no trouble finding it. In most cases, the automatic search will almost instantly show your Synology device. You can try the steps below if the Assistant can't find it.
Select the NAS device you want to manage and click the Connect A prompt will appear, asking you to enter your login credentials. These are the same credentials that you use for your NAS device, and you should input them.
After you enter your login credentials, Synology Assistant will connect to your Synology NAS device. It will display its status and information. You can access all its files and data from the Synology Assistant application. Moreover, you can manage and configure the Synology device through the app.
If you need more information, you can head to Synology's website and search for a Synology User's Guide under the Support tab.
Part 7. Main Advantages of Synology Assistant
Besides working on Windows, Mac, and Ubuntu, the Synology Assistant application offers various other advantages. These advantages include the following:
Device discovery – If your Synology device connects to the same network as the computer, Synology Assistant will find it in a few seconds.
Single-PC management – By installing Synology Assistant on one computer, you'll be able to manage and configure all your Synology devices on the same network.
Device access – From the moment you log into your Synology device through Synology Assistant, you'll have complete access to all the files on the device. You won't have to log in through the web interface.
Ease of use – The interface of Synology Assistant is simple, clean, and very straightforward. Setting up new users or managing older ones, monitoring your Synology devices, and creating shared folders will be a piece of cake.
Real-time monitoring – When Synology Assistant connects to your Synology device, it will give you real-time updates. You'll be able to see what's happening when it's happening. It includes network activity, CPU usage, system status, etc.
All of these advantages make using Synology Assistant quite helpful when you need to monitor, manage, or configure Synology devices on your network. Instead of logging into each over the web interface, you can control all your devices from a single app.
Part 8. Disadvantages of Synology Assistant
Of course, every application is flawed. That is also the case with Synology Assistant. The app has some disadvantages; depending on how you would use it, it can be a deal-breaker or completely unimportant. Here are some disadvantages of using the Synology Assistant application:
Limited functionality – Although the Assistant is very convenient for managing Synology devices, the web interface offers many more functions. Some features aren't available through the Assistant app.
Resource intensive – If you're running and managing multiple Synology devices through Synology Assistant all at once, you may have trouble with the app or your computer feeling sluggish and slow.
Limited compatibility – When it comes to older Synology devices, Synology Assistant might not work correctly. New devices that haven't received an update may have the same problem.
Internet dependency – Synology Assistant heavily relies on a stable connection, and if you're managing multiple devices, it can be a hog on your connection, causing it not to work correctly.
All the disadvantages mentioned above may be acceptable to you. Consider the fact that most applications require a stable internet connection. You might not need the functionality the web interface offers. Also, remember that Synology is a reliable company that regularly updates its devices and software. Moreover, home users don't often have multiple NAS devices.
Conclusion
Synology Assistant is a powerful software tool from Synology that lets users manage and configure multiple Synology NAS devices running on their network. It allows users to have a centralized interface and control all their devices from it. The application is available on Windows, Mac, and Linux and is relatively straightforward to download and use.
Functions such as easy discovery and centralized management make Synology Assistant a superb tool, even if it has limited functionality compared to the web interface. The friendly interface, multiple features, and ease of use make Synology Assistant an excellent option for managing your NAS devices.