If you want to show desktop Mac quickly, the easiest way to go about it is through keyboard shortcuts that will immediately bring up the classic Mac Desktop upfront. However, shortcuts aren't the only way to accomplish this, there at least three other proven ways to show desktop icons mac.
Below you will see a detailed step by step guide that will teach you how to go to desktop on Mac by using tested and efficient methods. If you are recently making a transition from a Windows to Mac computer, it will take time to get used to them. But rest assured that by the end of it, you will feel like an expert Mac user who's been using keyboard shortcuts and hot corners for years.
Whatever method you end up using to show desktop mac, they all work pretty much in the same way. All the windows and programs being displayed will be pushed aside to bring the desktop up. But do not worry, that does not mean that all the apps and windows you had open will be shut down.
You will still find them by using a keyboard shortcut or by configuring hot corners properly. You'll still find them by using a keyboard shortcut or by configuring hot corners properly. Thankfully, part of the steps and information you'll find in this guide will instruct you on how to set-up these shortcuts.
Solution 1: Create Hot Corners to Show Mac Desktop
If you are a freelancer or you are a running an e-business from your home, chances are your Mac computer is an absolute mess. Lots of open windows floating around and apps icons spread all over the screen are some of the symptoms of a poorly managed Mac desktop.
At times, you will have to go to the main screen or "Desktop" to find another app to pop open or an important document to view, and suddenly you find yourself in a "minimizing" war to clear up your desktop.
If only you think of a better way to clear all that mess up and get to where you want quick and easy. Well, there is, for years Hot Corners have been an iconic feature of Mac OS, anyone who owns a MacBook will tell you how amazing they are, as long as they are configured in the right way.
Below is a step by step guide explaining how you can create hot corners to show Mac desktop.
Go to the Apple Menu and click on System Preferences.

Click open Desktop and Screen Saver, and then click on the Screen Saver tab next to Desktop.
Click on the Hot Corners button at the bottom right corner of the window.

The next window popping up shows four drop boxes representing each corner of the screen. Click on whichever corner you feel more comfortable and click on "Desktop."
If you are working from an iMac, hot corners is an excellent feature to have at hand whenever you need quick access to your desktop. The Steps above demonstrate how easy it is to set them up.
---
Solution 2: Use Trackpad Gesture to Show Mac Desktop
If there is one thing MacBook users love about their laptops is the trackpad. What others do with a mouse, Mac users can do with a couple of gestures.
Apple has added a lot of movements for you to play around with. The best part of all is how easy you can configure them, you don't need to be a computer expert to set this feature up. Using your thumb and three other fingers and moving them in an opposite diagonally direction you can hide all open windows and bring the desktop up.
If you prefer it, you can use one finger from one hand and three from the other. That is the beauty of the trackpad, imagination is the limit. Setting this up is easier than you might think, just follow the steps below and start gesturing on your trackpad like a champ.
Go to the Apple menu and click on System Preferences.

Click on Trackpad and then on More Gestures.

On the left side of the window will appear a list of options and its gestures, click on Show Desktop and watch the demonstration.
As you can see, setting up Trackpad Gestures to show desktop mac is easy. Additionally, you can also navigate between open windows and the desktop with ease, if you require multiple apps to run simultaneously this simplifies the process of viewing each of them individually.
---
Solution 3: Use Keyboard Shortcuts to Show Mac Desktop
Gestures and hot corners aren't the only features that allow you to gain quick access to the desktop. Before there were trackpads, there were keyboard shortcuts. They work in the same way as those on Windows. Although in all fairness to Mac's keyboard shortcuts, they are more versatile than they used to nowadays.
There are actually two different keyboard shortcuts you can use to show desktop mac. The reason behind this is the ability of Mac OS to allow you to set up multiple virtual desktops to improve your experience, it makes it easier to manage your workflow, as you can create dedicated desktops to fulfill specific needs.
Below are the instructions you need to follow to set up both keyboard shortcuts.
Fn + F11 or Simply F11
Another favorite option to show desktop shortcut mac is pressing down the keys Function (or Fn) and F11 at the same time and the desktop will pop up on your screen.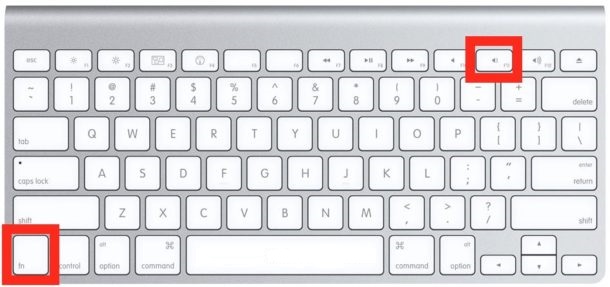 As mentioned above, all you have to do to use this shortcut is to press down at the same time the keys Fn+F11.
Just like the other keyboard shortcuts, you'll read about below, when you use this method to show the desktop it activates the famous Mac OS feature call Mission Control. That is the app that makes all open windows move aside to bring up the desktop.
Command + F3
The most famous of all show desktop shortcut mac is command+F3, the reason behind its superstar status it is because not only you can use it to bring the desktop forward, but if you press it again, all the previous windows will come back in the same order you had them.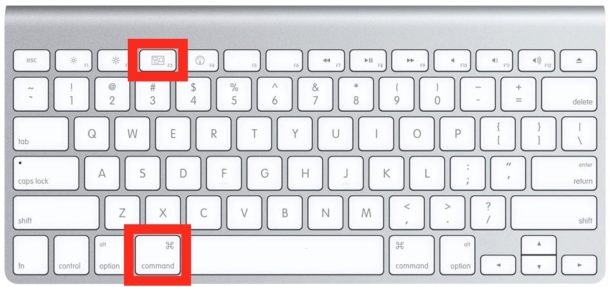 To make use of this keyboard shortcut, just press at the same time the keys Command (or cmd) and F3.
Using this keyboard shortcut is very advantageous, especially for busy mac users who are constantly navigating between the desktop and other open windows. Additionally, you can also interact with other apps or even open up a new window. Also, it is worth noting, this shortcut also features "Mission Control."
---
How to Enable Keyboard Shortcut to Show Mac Desktop?
Mac keyboard shortcuts are a blessing for busy mac users who need to move quickly between windows, apps, and the desktop. Apple has added these shortcuts to improve workflow efficiency, and Mac users couldn't be more pleased with them.
However, if you are trying them out and as much as you keep pressing the right keys on the keyboard nothing is happening. Well, no need for you to panic, there is nothing wrong with the computer. Sometimes, keyboard shortcuts on mac are disabled, all you have to do is enable them.
Follow the steps below to activate Mac keyboard shortcuts by accessing System Preferences.
Click on the Apple Menu at the top right corner of the screen, and then click on Preferences.

Then click on Mission Control.

On the Mission Control window, look for Keyboard and Mouse Shortcuts, and then, on the drop box next to Show Desktop, choose F11.
Press the F11 button to make sure the shortcut is working properly now.
If even you think you don't need these shortcuts enabled on your Mac computer, you need to consider the bigger picture. Follow the steps described above and activate not only the show desktop shortcut but all the others as well.
---
How to Customize Your Own Keyboard Shortcut
If you are not happy with any of the many options you've read so far on how to go to desktop on mac, you can create your own personal shortcuts you suit your particular needs, and in case you are wondering, you don't have to be a computer whiz to come up with customizable shortcuts.
Follow the steps below to learn exactly how you can create your own keyboard shortcuts to show desktop on Mac.
Go to Apple Menu, click on System Preferences, and then hit the Keyboard icon.

In the next window, click on the Shortcut tab, and then on the left sidebar, click on Mission Control.

On the right sidebar click on Show Desktop.

Click it again, this time on the default assigned Key.

Now, press the key you want to assign, and that is it.
As you can see, setting up your own show desktop shortcut is a simple task, it can be accomplished by doing just a handful of clicks.
On a final note, one of the absolute best features Mac computers have to offer is their amazing shortcuts allowing you to have quick access to your desktop. This is especially convenient for people who use their computers heavily, whether for casual work or actively running a business, it becomes imperative to navigate easily between the desktop and other running apps.
What's Wrong with Mac
Recover Your Mac

Fix Your Mac

Delete Your Mac

Learn Mac Hacks