Overview of PhotoRec:
PhotoRec is an effective file recovery program, which enables you to recover various file types, including multimedia, documents, archives and much more from a range of hard storages (hard disks, CD-ROMs, usbs, memory cards etc.). Obviously, it can also recover photos from your digital camera (supports all the main camera brands: Canon, Nikon, Olympus, Pentax etc.). Works with all the main file systems: FAT, NTFS, HFS+, exFAT, ext2/ext3/ext4. Even if your file system was severely damaged or formatted, PhotoRec will still help. The program is free and supports more than 440 different file types (around 270 file type families). PhotoRec uses read-only access, ensuring the safety of every recovery process.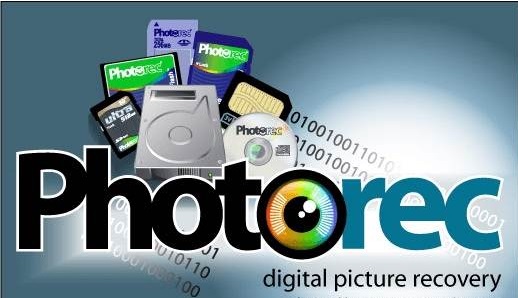 Part 1: How to use PhotoRec?
Step 1. When you start working with PhotoRec, first of all you need to choose the disk you wish to work with. Though, to do this, you need to make sure that you're using the administrator account.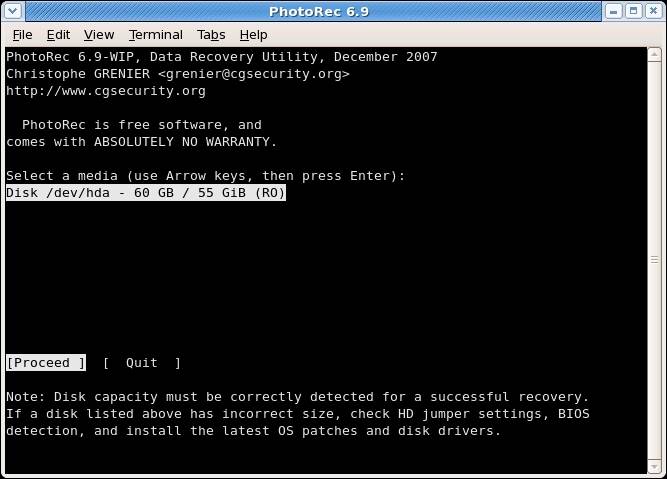 Use Up/Down arrows to choose the hard drive. Press Enter to proceed.
Step 2. Now you have three options to choose from:
Click Search to start the recovery process;
Click Options to change the settings;
Click File Opt to modify the list of file types you wish to be searched for;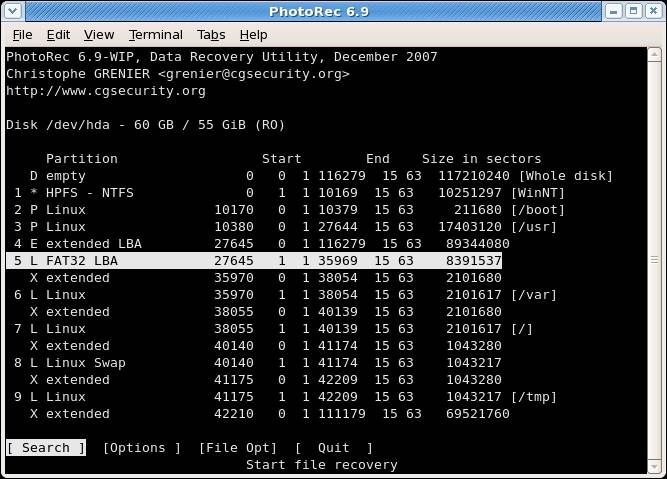 Step 3. Options Menu.
Paranoid – recoverable files are verified, invalid ones – rejected;
Allow Partial Last Cylinder – determines how the disk geometry is defined;
Keep Corrupted Files – to keep all the files, even the damaged ones;
Expert Mode – allows you to force the file system block size;
Low Memory – enable/disable your system's low memory usage if it crashes during the recovery process;
P.S. change these settings only if you are 100% sure what you are doing;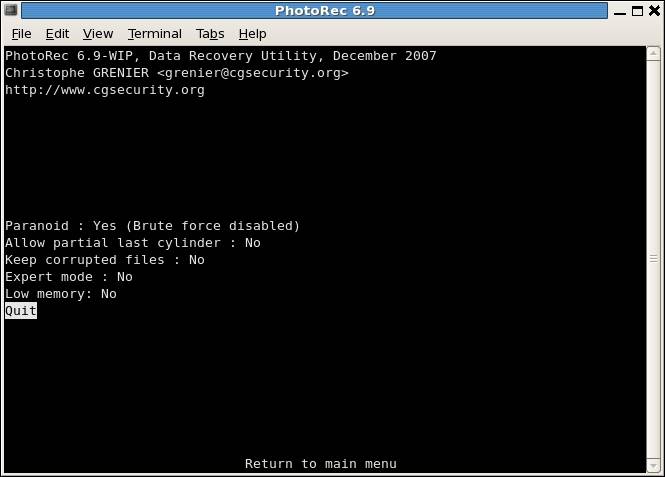 Step 4. File Opt Menu. Enable/Disable the search for particular file types.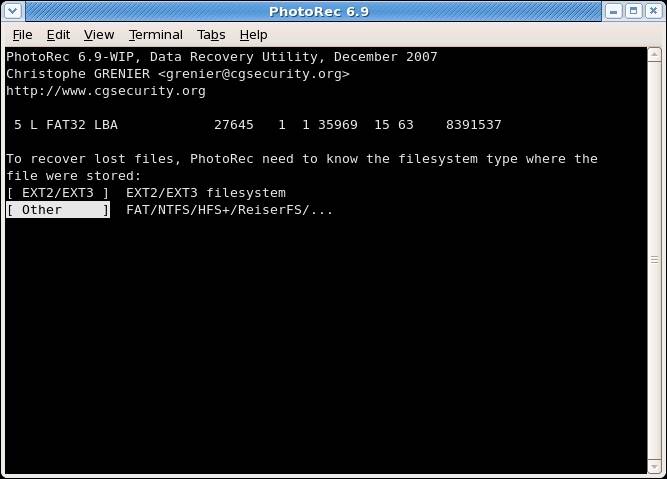 Step 5. When you have chosen a specific partition, PhotoRec will require information about the file system. Unless it is ext2/ext3/ext4, choose Other.
Step 6. Now you can choose where to search the files from.
Choose Free to recover the deleted files;
Choose Whole if the file system is corrupted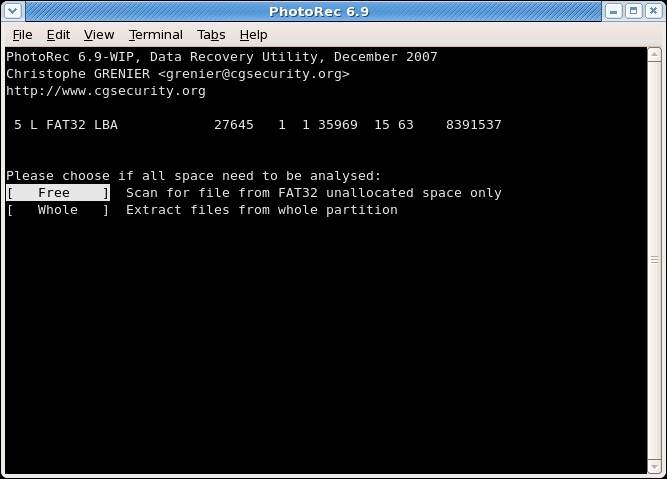 Step 7. Now choose the directory you want your recovered files to be written to. Use Up/Down arrows for this.
P.S. the process varies, depending on what OS you are using.
Step 8. Wait for files to get restored. Recovered files can be accessed before the end of recovery process.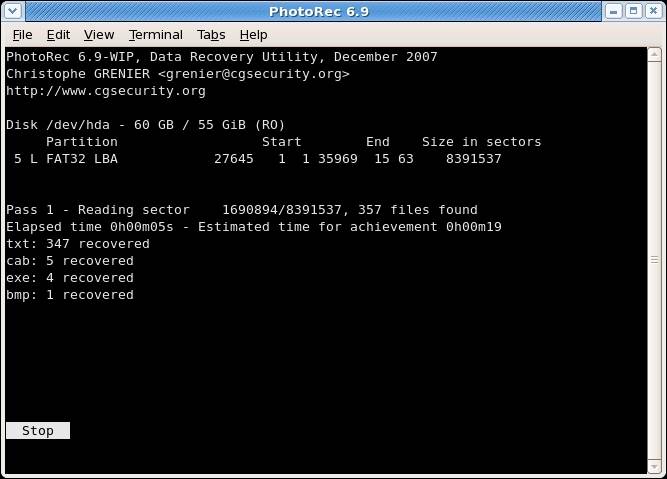 Step 9. See the outcome, when the recovery process finishes. It is also advised to scan the recovered files with your antivirus software, as PhotoRec might have undeleted some Trojans or other harmful files.
The relationship and differences between PhotoRec and Testdisk
Essentially, PhotoRec is just a companion utility to TestDisk (PhotoRec is included in the original TestDisk download folder). Both PhotoRec and TestDisk are free software used for recovery/test/fixing operations. They work with the low level data, below the OS. In both programs there is no mouse, instead, Up/Down/Enter buttons are used. None of them needs to be installed on a computer for user to operate them, making them very portable and suitable for inclusion on boot disks. Interface isn't that user-friendly, but, indeed, quite straightforward and not too complicated. In addition, there are plenty of online guides, explaining how to use PhotoRec and TestDisk. While TestDisk is mostly designed to recover corrupted partitions, PhotoRec specializes in restoring numerous file types, not just image files, as some might think. Both tools run on the most OS, including Windows, Linux, Mac OS X, DOS, Solaris etc.

Download link: http://www.cgsecurity.org/wiki/TestDisk_Download
Part 2: The Alternative to PhotoRec Windows Software
PhotoRec is quite technical for users, if you don't have any experience with this recovery software. But there are many easily and effective data recovery, Recoverit data recovery a safe and effective data recovery software, retrieves your lost videos, photos, music, documents, emails, etc. from your PC's hard drive as well as from USB drives, external hard drives, and other storage devices.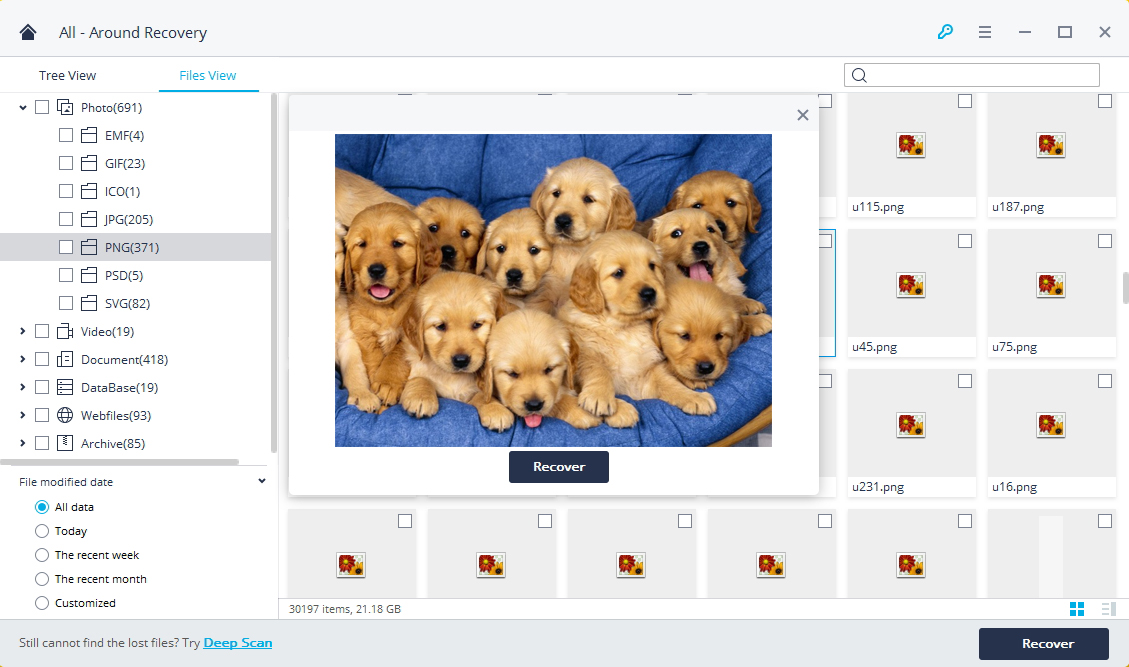 Recover lost or deleted files, photos, audio, music, emails from any storage device effectively, safely and completely.
Supports data recovery from recycle bin, hard drive, memory card, flash drive, digital camera and camcorders.
Supports to recover data for sudden deletion, formatting, hard drive corruption, virus attack, system crash under different situations.