The internet history on your Mac is probably the one thing that you do not care a lot about and neither does anyone else. We do not think twice before deleting our internet history from Safari, do we? However, this is not really the best thing to do. How many times has it happened that you forgot a particular website that you visited, but there was no way to know what it was since you deleted your internet history? More than a few times at least. There are times when you may want to see what someone was doing on a Mac by checking the internet history, and many other things. The bottom line is if the internet history is deleted from Safari, then is it possible to get it back? Here we will give you answer about how to recover deleted Internet history on Mac.
You can recover deleted internet history on Mac, and there are no complicated steps involved in this! Let us go ahead and see some of the easiest and most effective ways on how to recover deleted internet history on Mac. Before we move ahead, it is essential to know that the internet history is stored on your Mac hard drive. So recovering the internet history is like recovering data on Mac including Mac photo recovery or Mac file recovery.
Part 1: How to Recover Deleted Internet History on Mac by Using Time Machine
Time Machine is an inbuilt utility on Mac PCs that can be used to backup and recover deleted or lost files on Mac. What makes Time Machine such a convenient way to recover deleted history on Mac? It does not require any installation, and can be used without configuring anything else on your Mac. To use Time Machine for getting back your deleted internet history on Mac, you just need to follow the steps as given ahead:
I: Ensuring that Time Machine is On
In case you have not switched on this feature yet, then you will need to go to the Time Machine menu, which can be found under Menu > Systems. If the switch is set to 'Off', the set it to 'On' to enable Time Machine.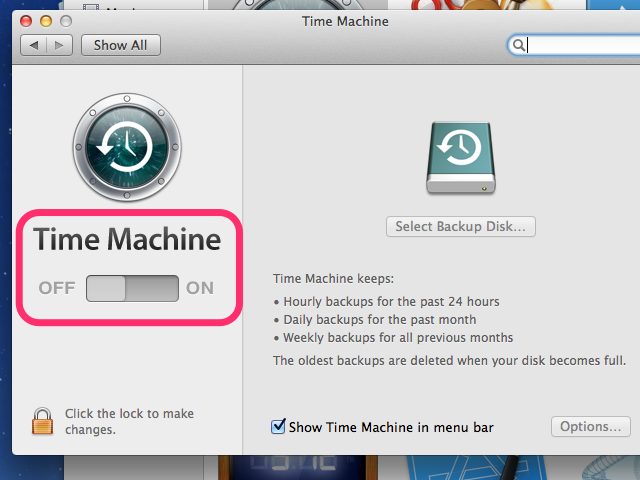 II: Opening Time Machine
Once Time Machine is enabled and set up on your PC, go to the Enter Time Machine option situated in the Time Machine drop down menu. Once you select that, your Mac will connect to the backup location.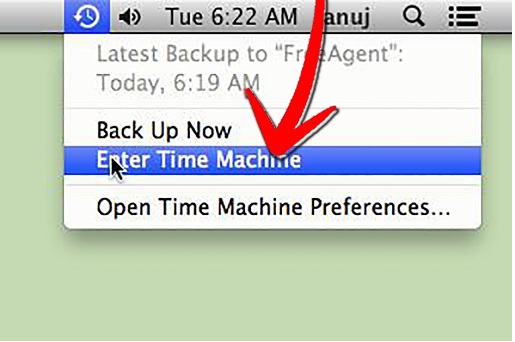 III: Selecting the backup or snapshot that you are looking for
Once you have opened Time Machine, it will show you a list of all the snapshots and backups that it has taken. Within the windows that pop up, find the one that has Applications to get the snapshots taken from Safari, and recover the deleted history from the 'Recover' button given under it.
Part 2: How to Recover Deleted Internet History on Mac with Software Program
If you are trying to recover deleted history on Mac, then Time Machine, though a handy option, may not be that effective in most cases. If you want to recover deleted history on Mac with the most effective results, then a professional Mac data recovery software is what you need- and this is where Recoverit Mac Data Recovery comes in.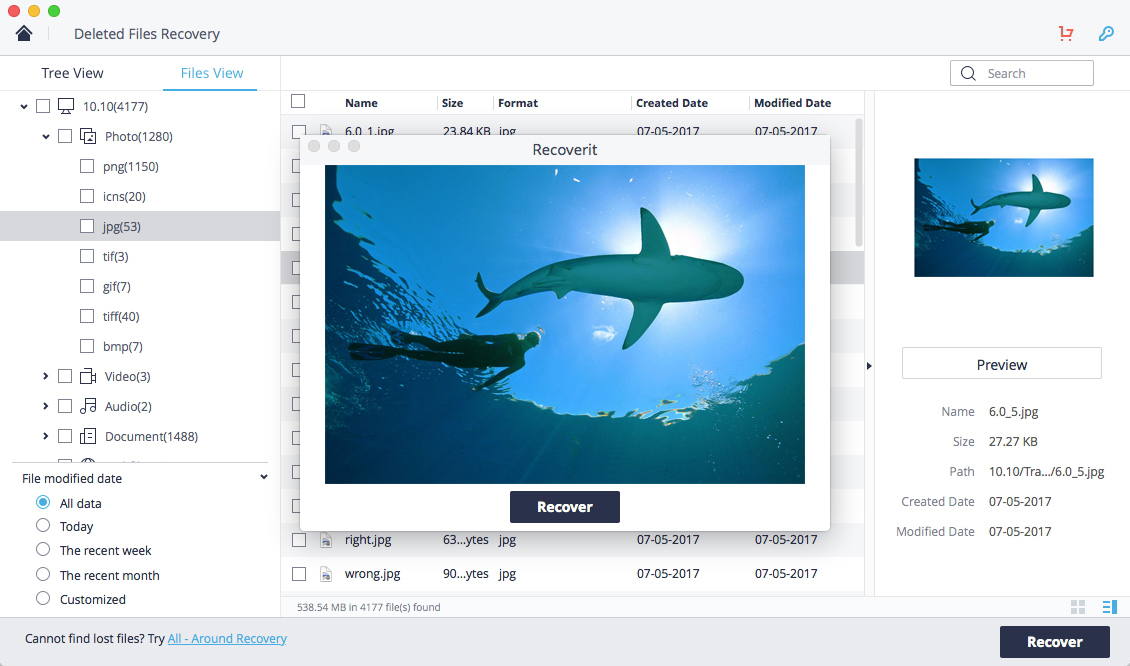 Recover lost or deleted internet history files, photos, audio, music, emails from any storage device effectively, safely and completely.
Supports data recovery from recycle bin, hard drive, memory card, flash drive, digital camera and camcorders.
Supports to recover data for sudden deletion, formatting, hard drive corruption, virus attack, system crash under different situations.
With all of that now clear, let us go ahead and see how you can recover deleted history on Mac using Recoverit Data Recovery.
Selecting the location

Select the partition/hard drive where your Safari history was stored before it was lost or deleted. After that, click on Scan to begin looking for files that can be recovered.

Recovering your internet history

When the scan completes, Recoverit Data Recovery will show you a list of all the files that it can recover lost file from hard drive. From these, search those that have a .plist extension, as this is what is used for Safari history. Once you have found those files, select them, click on Recover, enter/browse to the path where you want to save the recovered files and click on Ok to get them back!
With just two steps, you will recover deleted history on Mac in a few minutes!
Part 3: Tips for Recover Lost Date on Mac
Using Time Machine or a Mac Data Recovery software like Recoverit Data Recovery for Mac surely comes across as an easy way to get back all your lost files. With these options, here are a few tips that you can follow to maximize your chances of recovering your deleted history:
Regularly backup all your important Mac data to an external location, including your internet history.
When you recover your internet history or any other file on Mac, do not recover it back to the same location where it was before deletion.
Avoid installing any unauthorized software or any third-party disk cleanup utilities.
Always properly switch off the Mac, as switching it off by taking off the power supply could cause data loss.
While using Recoverit Data Recovery to limit the memory area and file type to look for, if possible, to speed up results.
Thus, with these basic things taken care of, you will recover deleted history on Mac with ease and with the best positive results!
Note: Recover Lost Mac Data under Mac OS X 10.13 (High Sierra)
Due to macOS High Sierra (macOS 10.13) requirement, Mac users are not allowed an access to the built-in system drive from any apps. Therefore, if you need to restore lost data from the system disk under macOS 10.13, please "disable System Integrity Protection" first.
How to disable "System Integrity protection"? Please follow the steps below.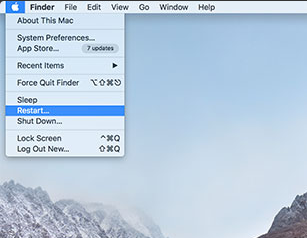 Step 1Reboot the Mac and hold down"Command + R" keys simultaneously after you hear the startup chime, this will boot OS X into Recovery Mode.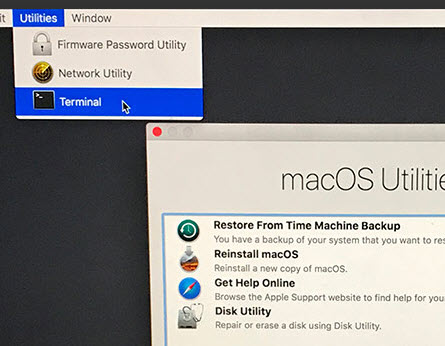 Step 2When the "OS X Utilities" screen appears, pull down the "Utilities" menu at the top of the screen instead, and choose "Terminal".
Step 3In the "Terminal" window, type in "csrutil disable" and press "Enter" then restart your Mac.