Synology Hybrid RAID (SHR) is a Synology automated RAID management system intended to make storage volume deployment fastly and simple. If you are unfamiliar with RAID, SHR is recommended for configuring the storage volume on your Synology NAS.
How to expand and maximize SHR's storage capacity? Does SHR provide fault tolerance? Read on as we will answer all of these questions in this guide. At the end of this article, you will learn Synology Hybrid RAID (SHR) and its differences from Classic RAID.
Part 1. What Is Synology Hybrid RAID (SHR)
Synology Hybrid RAID (SHR) is a Linux-based automated RAID management system designed to provide solutions in storage management deployment by providing quick and easy system management. SHR is perfect for newbies in RAID technology as it allows users to create flexible storage with improved capacity and performance.
The main purpose of using an SHR is to combine Synology NAS drives in one logical unit to protect a device against data loss, resulting in possible disk failures that one cannot prevent using a classical RAID. Furthermore, this data allocation scheme offers enhanced capability, mixing drives of various capacities in one NAS box and saving space to keep data.
How Does Synology Hybrid RAID (SHR) Work?
Synology Hybrid RAID splits disks into sections. For example, if I have 1 terabyte, SHR will divide the disk into three. Synology Hybrid RAID does not invade individual disks. Instead, it raids each disk partition to guarantee that each partition is placed in different drives.
Here's an explanation for further understanding. For example, if I have 4 disks of 1 TB in this array, both SHR and RAID 5 work the same, where 1 disk will be saved for storage, and I will get 1 TB of data. But, if I changed my array and replaced the first disk with 3 TB, Raid 5 would only use it as a 1 TB disk. However, SHR will be able to use it as it is. But take note that SHR takes out the biggest disk for security.
To realize how SHR works, try replacing the second disk with another 3 TB; you will get a total of 5 TB. Compared to RAID 5, where the smallest disk decides the size, you will only get 3 TB with RAID 5.
Features of Synology Hybrid RAID (SHR)
Realizing Synology Hybrid RAID's full potential is important to help you decide which data allocation scheme works best for your needs. Here are the features of SHR you have to consider:
Allows users to mix and match drives with different capacities and add them into one hard drive array.
Always sees your drive as it is and ensures it is worth the largest capacity available for redundancy.
Provides enormous fluidity to users who want to maximize storage capacity.
Takes advantage of the larger drives being added to your array.
Guarantees protection against one failed drive and the subsequent data loss.
Part 2. How Does Synology Hybrid RAID (SHR) Maximize Storage Capacity?
A classic RAID creates storage based on the smallest drive in an array. In a normal RAID configuration, the system automatically looks at the smallest available capacity and sees all the other drives as the same, no matter how many drives you add to your array.
Comparatively, the system sees each drive as its capacity in a Synology Hybrid RAID environment and always sets one drive for redundancy. So, if you gradually add a larger drive in an SHR environment, SHR will start redundancy with the drive in the largest capacity and take advantage of succeeding drives that you will add to your array. That way, storage is maximized to its full capacity.
Part 3. How To Expand the Storage Capacity of SHR?
There are two recommended ways to expand the storage capacity of Synology Hybrid RAID. For one, you can replace SHR with larger drives or add additional drives.
Replace with Larger Drives
When using certain RAID types, you can expand the storage capacity of a storage pool by replacing old drives with larger drives. Make sure you do it one at a time and that your new drive meets the drive requirements.
Add Additional Drives
Insert drives into the empty drive slots and add them to the storage pool. Make sure the additional drives meet the drive requirements. For SHR, the drive you would like to add should be the same or larger than the storage pool's largest drive or equal to any of the storage pool's drives.
Part 4. Does Synology Hybrid RAID (SHR) Provide Fault Tolerance?
No-Fault Tolerance
A single-drive SHR storage pool has no fault tolerance.
One-Drive Fault Tolerance
A minimum of two drives are needed to establish an SHR storage pool that can endure a single drive failure. Suppose you already have a single-drive SHR storage pool. In that case, you can add another drive to minimize the number of tolerable drive failures to one (an equivalent to RAID 1 data redundancy).
Two-Drive Fault Tolerance
A minimum of four drives are required to create an SHR-2 storage pool that can withstand two drive failures. If you already have an SHR-1 storage pool (one-drive fault tolerance), you can use the "Change RAID Type" feature to convert it to SHR-2.
Part 5. SHR vs. Classic RAID - Which One Is Better?
Before we spot the differences between SHR vs. Classic RAID, let us first know what Classic RAID is since we first define the Synology Hybrid RAID (SHR).
What Is RAID?
A RAID, also known as a Redundant Array of Independent Disks, is a good server-level system for high-volume data storage. RAID systems use many small-capacity disk drives to store large amounts of data while increasing reliability and redundancy. The computer sees an array as a single logical unit of multiple disk drives.
RAID storage can be accomplished in a variety of ways. Some RAID types prioritize performance, while others prioritize reliability, fault tolerance, or error correction. Which type you select is determined by your objectives.
The capability to take out a faulty drive and put a new one in its spot is prevalent in all RAID systems, and it is their real advantage. Data on a failed disk can be automatically rebuilt with most RAID types.
So, let's get down to business. Now that you know SHR and Classic RAID, the question is which one to choose. Both are excellent redundancy methods with distinct advantages. But first, let's look at their advantages and disadvantages:
Pros and Cons of SHR
Pros
Increases the amount of usable space when mixing drives while preserving 1-disk redundancy
One can transfer drives to a new Synology with SHR support; the new NAS will detect volumes and data
Synology can still access the entire volume of data in the event of a drive failure, albeit much more slowly, until a replacement drive is installed
Cons
It has the same speed as RAID 5 and 6 but is slightly slower than traditional RAID
One must format the drives before being removed from the SHR RAID and installed in a new non-SHR NAS
Pros and Cons of Classic RAID
Pros
It has wider options for deployment. More task-specific RAID sets, like RAID 10 or RAID 50, are available.
If you install hard drives in new equipment, new NAS/DAS enclosures are more likely to recognize them.
Provides faster read and write speeds overall.
Cons
It is impossible to mix drives effectively, and the only way to increase total capacity is by swapping out every drive in the array.
After a drive fails, data is inaccessible until a new drive is installed (except RAID 1).
The creation of a RAID array takes much longer than the same SHR.
It's no surprise that I suggest using Synology Hybrid RAID (SHR) when working with a modern Synology NAS. The benefits in scaling options alone made it a truly outstanding choice for me, and for those who are brand loyal, you'd only make it more compelling. Traditional RAID remains very relevant and extremely useful. However, if you can use SHR in your NAS setup, I strongly advise you to do so at the installation time.
Furthermore, if you are still in doubt and undecided on what to choose, watch this video for a more elaborate explanation of Synology Hybrid RAID (SHR) and Classic Redundant Array of Independent Disks (RAID).
Part 6. Specifics of Synology Hybrid RAID (SHR) Recovery
Synology Hybrid RAID has several key advantages over traditional RAID, which is also available as a configuration option for most Synology NAS models:
Hard drives of various manufacturers, speeds, and capacities can be combined in a single SHR.
Compared to RAID, SHR provides significantly more usable storage space because only one of the largest drives is "lost" for redundancy.
Nonetheless, Synology RAID protects a single failed drive and subsequent data loss (with SHR 2, even two disk failures).
New drives can be added to SHR at any time, with no need for preliminary calculations.
On the other hand, SHR has a slightly slower speed. In addition, a complicated structure may make it difficult to recover critical files in the event of data loss.
When Is Synology SHR Recovery Required?
Because it is primarily based on RAID technology, Synology Hybrid RAID has inherited its flaws, which may result in the inaccessibility of your important files:
A loss of power or an incorrect rebuild can result in an incorrect configuration.
Software crashes, malware infections, power outages, improper shutdowns, and other factors can all lead to a file system corruption.
Errors in the firmware or operating system may render certain partitions or the entire storage inaccessible.
User errors, such as erroneous deletion, formatting, reinstallation, and careless configurations, can all result in data loss.
Physical failure or damage to the NAS box or its disks may result in total data loss, as such systems are designed to tolerate up to two drive failures (depending on the configuration). The main indicators are the system's inability to recognize disks, the absence of the user interface, error messages, the unusual color of light bulbs on a NAX box, beeping, buzzing, or ticking noises, and so on.
Part 7. How To Recover Deleted or Lost Data From SHR-based Synology NAS Easily
If you unintentionally deleted or lost NAS files from SHR-based Synology NAS drives, do not be reluctant to use the specialized Wondershare Recoverit RAID data recovery software. It is the only tool that can truly address your issue.
Due to Recoverit's many patented data recovery technologies, it can provide a higher level of service from recovery experts. Because of this, Recoverit has a high success rate of file recovery and getting better-quality files back.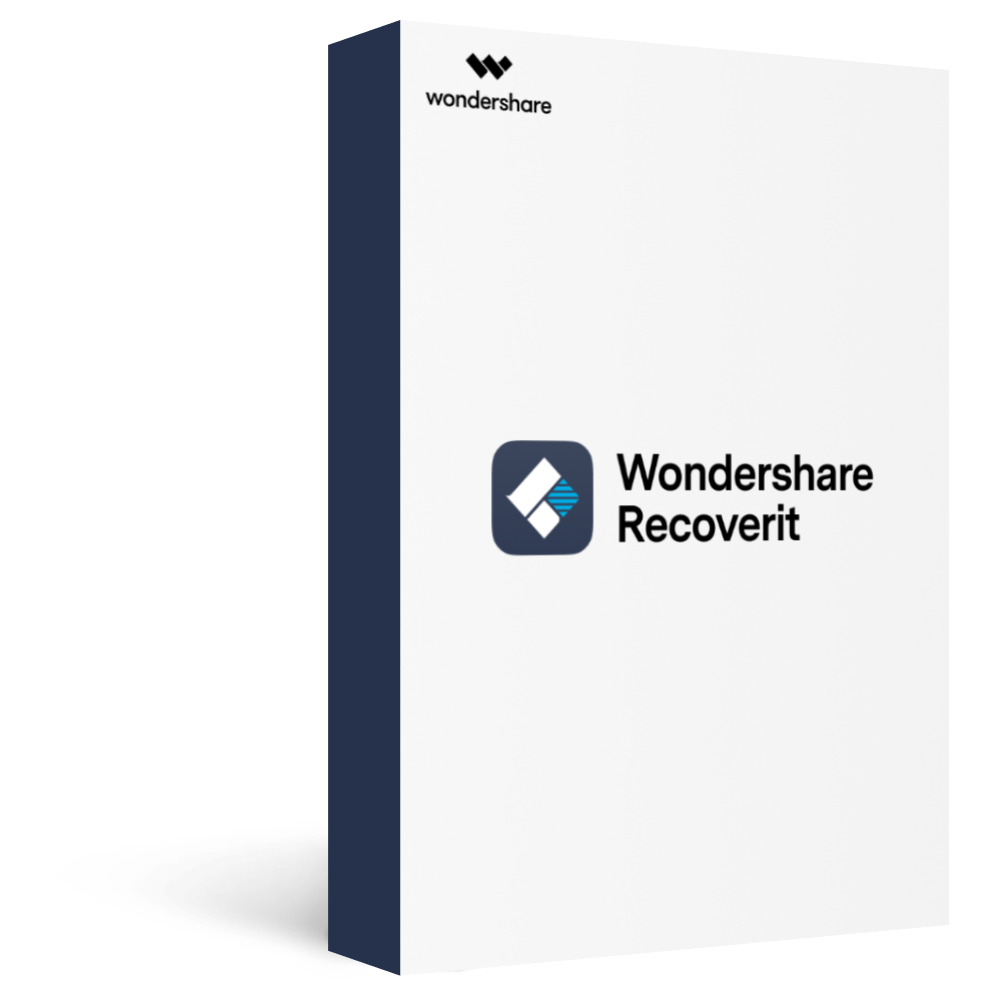 Wondershare Recoverit – Your Reliable RAID Recovery Software
5,481,435 people have downloaded it.
Supports recovery of all RAID levels, including RAID 0, RAID 1, RAID 5, RAID 6, and RAID 10.
Reinforces over 500 different RAID data loss scenarios, such as accidental deletion, disk formatting, power outage, virus attack, RAID damage, RAID reconstruction failure, etc.
Recovers data from RAID hard drives remotely. No need to remove the NAS server's hard drive.
Recovers data from all reputable NAS devices, such as Synology, QNAQ, Buffalo, WD, Asustor, etc.
Follow the three simple steps below to recover deleted or lost data from SHR-based Synology NAS with Recoverit RAID data recovery software.
Step 1. Choose NAS Recovery Mode.
Download and install Wondershare Recoverit on your PC. Then, launch it and navigate to NAS and Linux in the left bar. Now, select NAS Recovery. It will allow Recoverit to look for the NAS storage devices from which you lost the data.
Step 2. Configure the NAS Device.
After Recoverit has finished searching, you will see the detected NAS devices on your screen under NAS Servers. Now, find the device from which you lost the data and click on it to continue.
Give the requested information. After that, press Connect for Recoverit to establish a remote connection.
Step 3. Recover and Save Files.
Once connected, the program will begin automatic scanning to locate lost or deleted data in the selected NAS device.
When the scanning is finished, Recoverit will allow you to preview the files you want to restore to your computer. Once you find the desired files, click Recover to begin the recovery.
Conclusion
We hope you understand Synology Hybrid RAID (SHR) and its differences from Classic Redundant Array of Independent Disks (RAID). It is highly suggested to use SHR as it imposes features above Classic RAID. If you lost your files, download Recoverit RAID data recovery software for a safe and simple RAID data recovery.