SD Card Needs to Be Formatted?
"I am unable to see contents on my SD card and most of my photos are missing and showing the message like 'memory card error'. Does my SD need to be formatted?
Factually, SD cards are widely used as internal storage with some unusual errors resulting in damaged files. SD cards are often prone to accidental damage or formatting that leads to loss of all saved pictures, audio files, and videos in both Windows and Mac or in android. In contrast, this is due to damaged data preventing the appropriate functions of the card. If your card becomes unreadable and even after trying a number of ways you are unable to access it. No need to worry, this guide will potentially allow you to consider different techniques to repair your SD card through formatting. What are you waiting for? Let's start.
PART 1: What Causes SD Card Needs to Be Formatted?
Loss of data tends to be devastating regardless of whatever the cause is. With the "not formatted" error in the memory card, most of the time, your files are still there, but the computer is unable to read them. Formatting in memory cards occurs due to the corrupted or interrupted process of writing in the SD card. This is because of the reason that the computer or camera files required for reading or writing purposes are lost, this makes the card inaccessible without a format. Similarly, the occurrence of RAW issues, rude extractions, and logical damages with the pop-up of error message "disk not formatted" can happen while accessing a file on an SD card or memory card unexpectedly causes trouble to access devices and data. It is primarily due to the device is corrupted. While some of the key reasons include:
SD card has fallen down
Incorrect removal
Formatted on old system
Forget to remove while resetting of the factory setting.
Loss of working capability
Formatting in an incompatible system.
---
PART 2: How to fix the error of SD Card without Formatting with chkdsk
You might be aware of the fact that users often get the CHKDSK unavailable for raw SD Cards error either because of a faulty process or format. Therefore, it is important to make sure that the technique you are intending to use as an alternative method is appropriate. Below are the steps to fix the RAW SD Card without formatting with the CHKDSK command.
Step 1: At first, connect your SD card to the system and let it detect automatically.
Step 2: Go to start menu, search for the command prompt and then click on 'run as administrator'.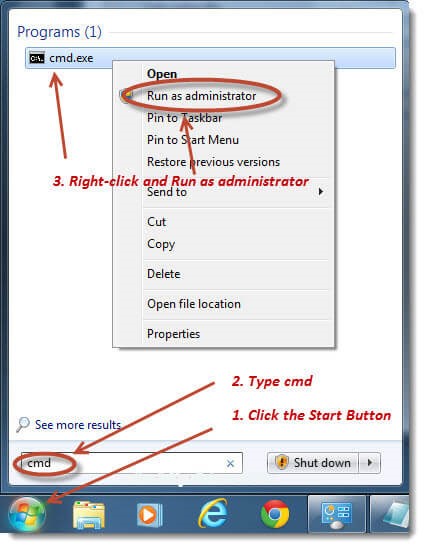 Step 3: In command prompt window, enter chkdsk command with the drive letter you want to format with the fix – to repair errors and repair – by identifying corrupt sectors to repair existing data parameters i.e. '/f' and '/r' respectively.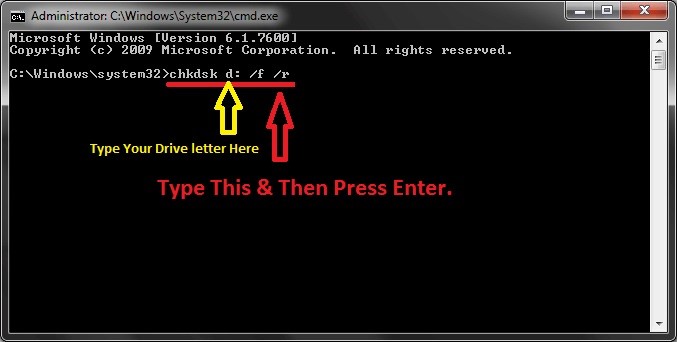 Now, wait a moment to allow a window for the disk check and fix all the issues.
---
PART 3: How to fix this error through formatting SD Card
Tip 1. Format SD card through Windows Explorer
Windows Explorer is the application of the file manager includes the release of the Microsoft Windows OS. It significantly provides a graphical interface for the user to access the file systems.
Looking for an effective way to repair or fix errors in the SD card through formatting using Windows Explorer, follow these simple steps:
Step 1: Connect the SD Card to the computer and open Windows File Explorer. Click on a removable disk and select 'Properties'.
Step 2: Go to Tools Tab and Click on Check Button.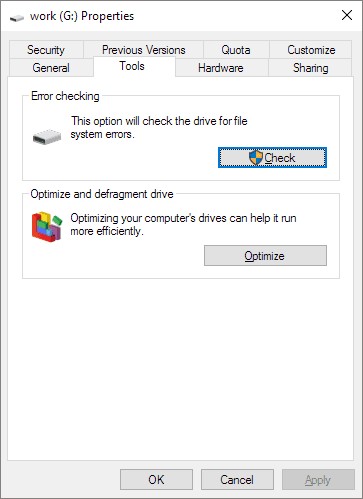 Step 3: Check checkboxes
Automatically fix errors of the file system
Scan and attempt recovery of corrupt sectors
Step 4: Click Start, wait and close the window till the repairing process is completed.
Tip 2. Format SD card through Windows Disk Management
Windows Disk management was the replacement to the fdisk command to enable users in managing the disk drives installation and its associated partition. Thereby, to fix the SD card using the Windows Disk Management, steps are as follows:
Step 1: Connect your device to the system.
Note: if you find a free computer around you, give it a try to evaluate the USB Drive not recognized issue that assists you in excluding unsuccessful connection issues.
Step 2: Change the drive letter and path to present a non-detectable device through the access to Disk Management (This PC/My computer -> Manage -> Disk Management).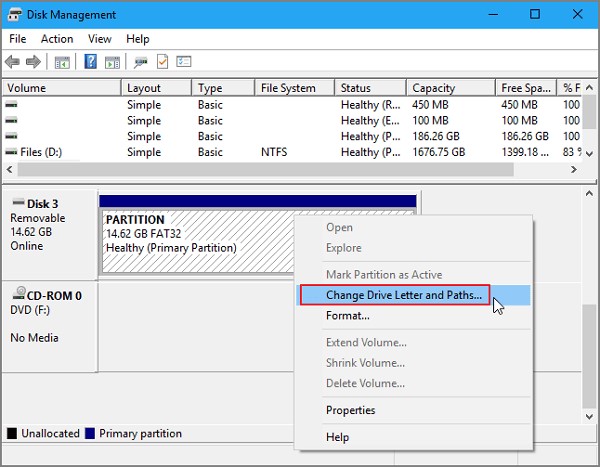 Step 3: Update Device Driver. A step further to Windows Device Manager (This PC/My Computer -> Manage -> Device Manager)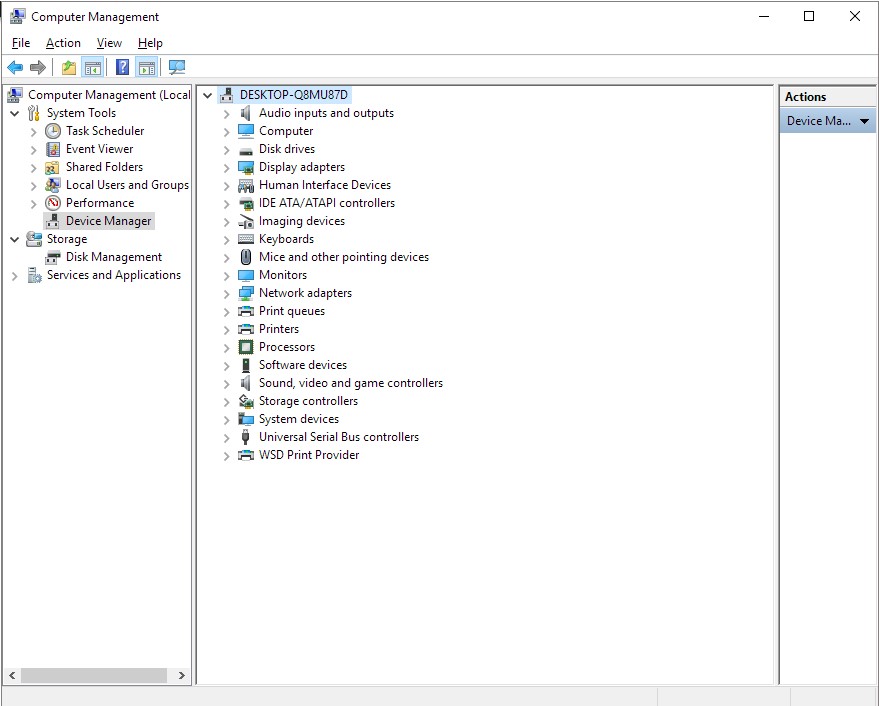 Step 4: Expand the controllers of USB and click on Generic USB Hub to update the driver.

Tip 3. Format SD card through DiskPart.exe
Step 1: Go to start menu and search for command prompt to open CMD.
Step 2: Type diskpart and click enter.
Step 3: Type list disk and press Enter. A list of all the storage devices connected to your computer will be displayed.
Step 4: Type select disk and press Enter.
Step 5: Type clean and press Enter.
Step 6: Type create partition primary and hit Enter.
Step 7: Type active and Enter.
Step 8: Type select partition 1 and Enter.
Step 9: Type format fs=fat32 and press Enter.
The process will take a few minutes to complete. Do not close the window until the process is completed.
---
PART 4: How to recover data from Formatted SD card
Recoverit Data Recovery is a powerful data recovery tool that allows the recovery of all valuable documents, audio, video, emails, documents, photos for quick and easy transfer from systems like systems or even crashed ones. The use of Recoverit Data Recovery Ultimate allows you to recover fragmented video and fix and repair of damaged, broken or corrupt video.
Steps to recover SD Card Data
Step 1. Select an SD Card Location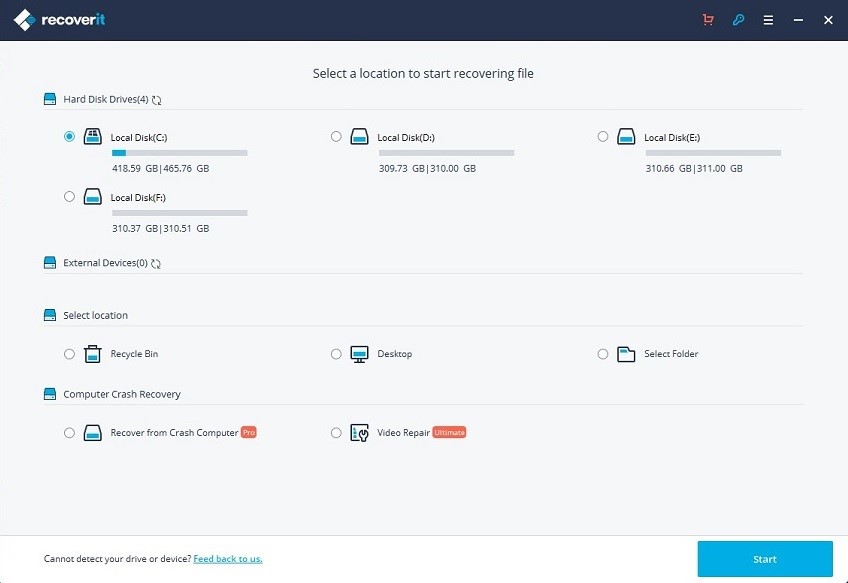 Step 2. Scan the SD Card files sector
Step 3. Take a moment, and wait for the scan to complete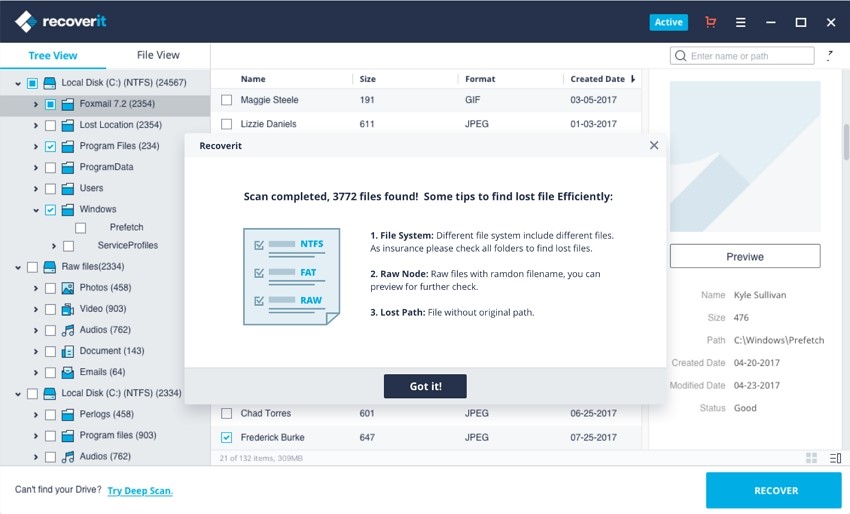 Step 4. Preview the files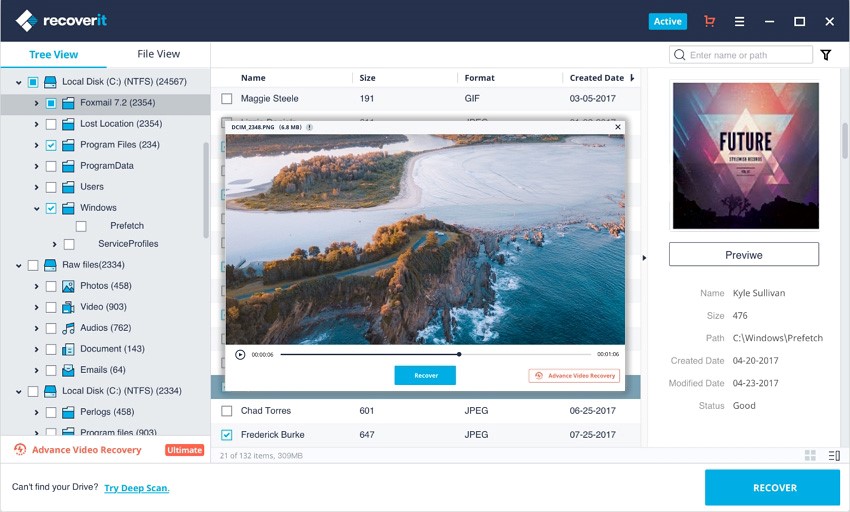 Advanced Video Recovery function of Recoverit
The format of each file is different from one another. In some cases, you might find the corrupted video after the software preview. Recoverit Data Recovery Ultimate supports the Advance Video Recovery feature. It is used for scanning, to gather and match the fragment of your corrupted videos by ensuring the recovery of the videos from Dashcam, camcorder, Action cameras, Drones, Digital cameras, DSLR, SD card, PC, HDD any many other. Its features mainly include:
Scan and match your video fragments
Merge the fragments from the same video
Recover your videos and keep 95% of them intact
Recover unlimited video files without corruption.
Video Repair Function
Video Repair is a powerful video repair of corrupt, damaged or broken files based on formats such as MP4, MOV, M2TS, MKV, MTS, 3GP, AVI, and FLV. It significantly provides support to two different modes of repair. Quick repair is primarily to repair different kinds of video errors. Advance repair for corrupt video repair through analysis of data and technology of the sample video shot using the same device.
Simultaneous repair of multiple video formats
Free scan for damaged videos and repaired videos preview before saving.
No size limitation to repair video files
Repair the multiple numbers of corrupt video files.
Steps to Repair Corrupted Video with Recoverit
Step 1: Add your corrupted videos
Launch the application on your computer. To repair your corrupted video files, you can add it through clicking Add button or "Add video and start repairing" area.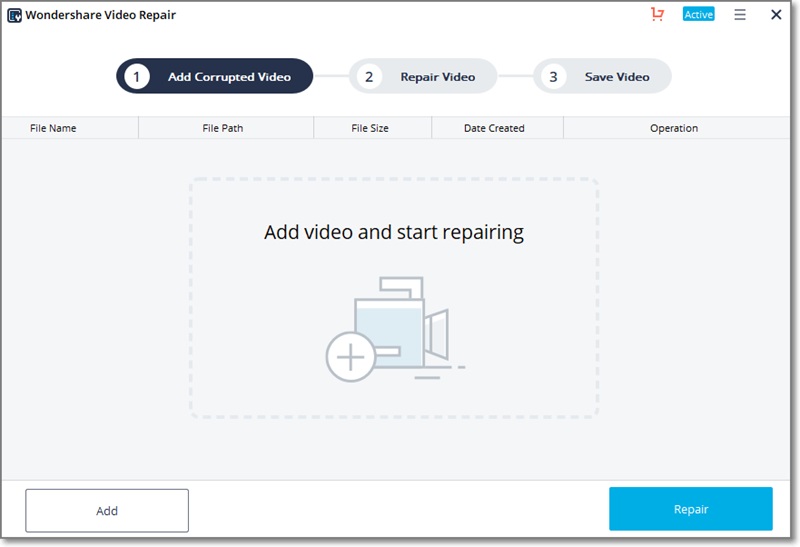 Step 2: Repair your videos
As soon as you have added all the corrupted videos, click on the Repair option to start the video repair process.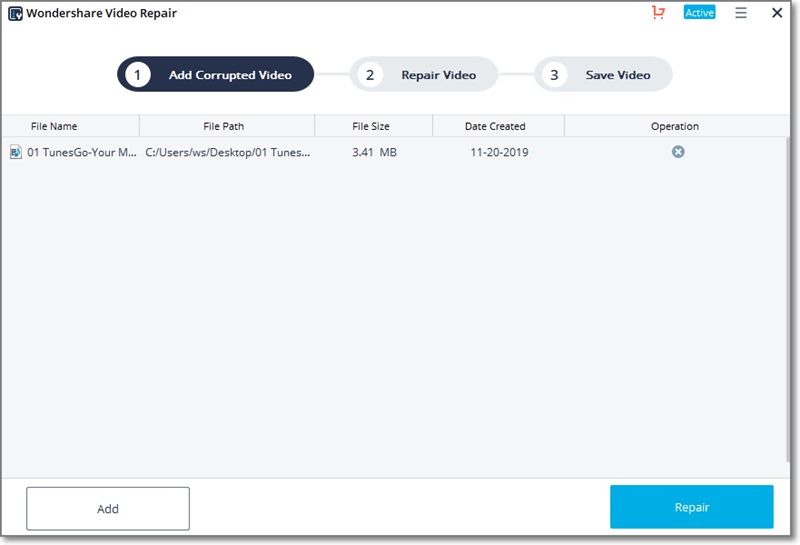 Step 3: Preview the videos
It will take some time to repair and once it has finished the repair process, a reminder showing info of successful fix will pop up on the screen. Press OK to close the operation.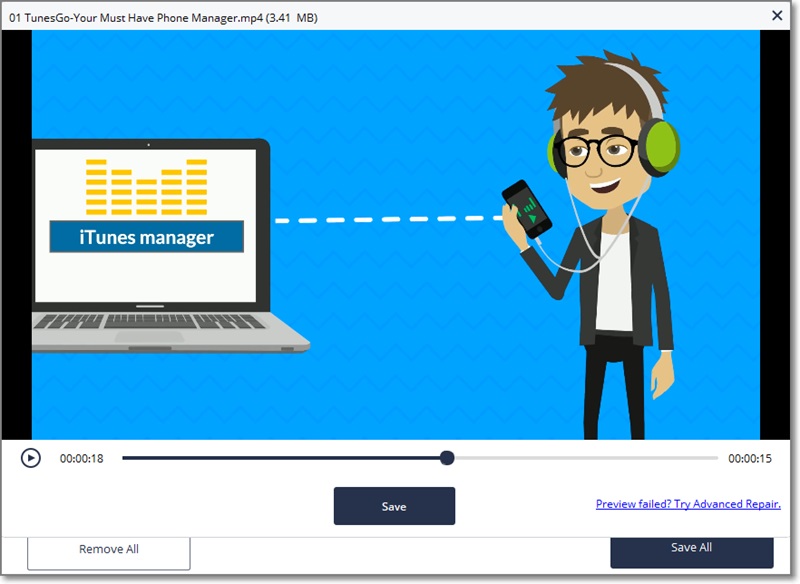 Step 4: Advance mode for severely corrupted video (optional)
If the videos are severely corrupted and not repaired successfully, please go to the advance repair mode. Just click Advanced Repair button.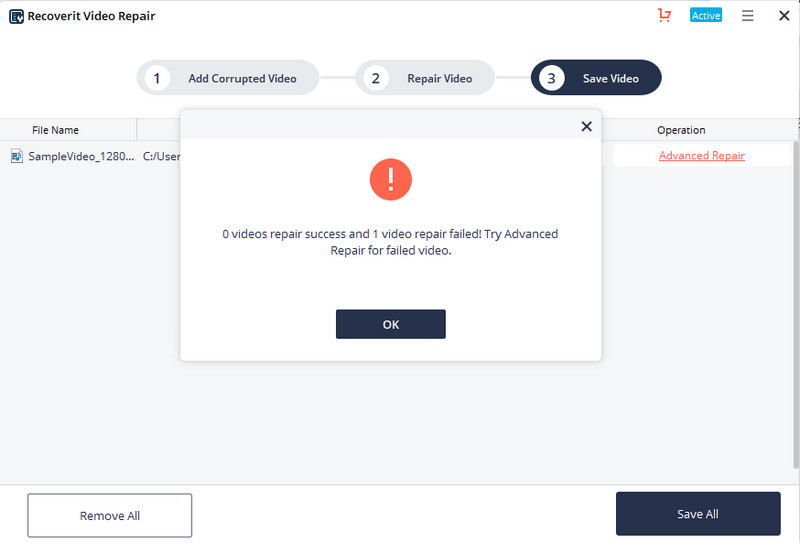 Then add a sample video and repair it now.
Step 5: Save repaired video
The advance repair will perform the repairing process and prompt a success message when the process is completely done. Now, you can play these videos and you will not see any error on the screen.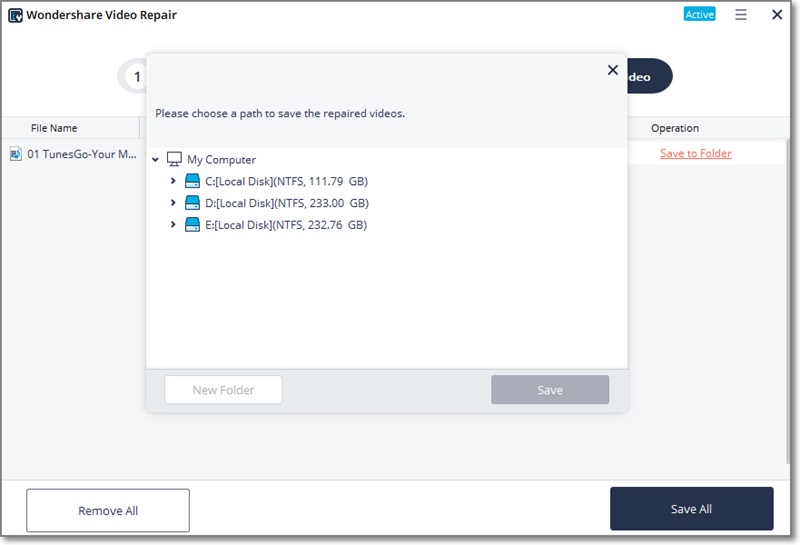 ---
PART 5: Common Errors of SD Card
A damaged or corrupted SD card restricts the data access stored on the SD card. Although there are a number of reasons while one of the key reason includes the possibility of change in the format of file while the transfer of data on your SD card that has developed some of the corrupt sectors. Additionally, there is a possibility that while the transfer of data, the format of the file or the memory card might be damaged. Despite the reasons, some other key common reasons that cause errors in the SD Cards that turn to corrupt or damage the file are:
Physical damage to the SD card
Corrupt SD card file system
Removing the micro SD card from a device while the transfer of file
Using the same memory card on multiple devices
Improper ejection of the SD memory card
During virus Installations
Therefore, there are many data recovery alternatives that can be potentially used to fix and repair the SD card without formatting and often through formatting.
SD Card Recovery
Recover Card Data

Repair Card Errors