How to Recover Deleted Video From Sony Cybershot?
Arin and her husband were wanting to relive their first wedding anniversary celebrations. They had recorded all the gorgeous moments from the night on their Sony Cybershot camera; from stunning lightning views to nightscape dance videos. They wanted to show it to all their friends and family the next day - the ones who couldn't attend their cozy celebration, of course!
But alas! Luck doesn't favor you every time. The couple was unable to find any recordings from the night and was utterly devastated. They connected the camera to a broadcast device and boom! There was nothing to play. This event leads to a question: Can we recover deleted videos from Sony Sybershot?
Camera devices help store memories for a lifetime. That is why it can get awfully frustrating to lose videos. But, there's hope! Just because you didn't find the files at first doesn't mean that they are completely lost.
If you are stuck in a similar situation like our colleague Arin, we would be glad to help you. Here's a step-by-step guide on what to do if you are trying to recover deleted videos from Sony Cybershot. When you come across situations like this, make sure that you don't do anything to delete the files or damage them further. Immediately, try to pick one of our solutions and get back your treasured memories.
Navigation
Introduction to Sony Cybershot
Often known as the brand's "point and shoot" digital camera, the Sony Cybershot series is a blessing for any photographer. Introduced in 1966, the continuously updated series has been loved by users from all over the world, with the latest series being adapted by Sony in their mobile phones too.
The most prominent feature that helped the Cybershot series rise to fame was Sony's Tru Black technology. This feature allows better visualization of the screen, even where there is very low light.
This feature enables LCD screens to automatically change the display contrast. Hence the controlling reflectance is enhanced. This allows users to get incredible shots, even in night light.
Moreover, the 2 different focus settings even allow you to capture 3D stills, by shooting 2 images. This technology uses only 1 lens for the process. Users can view the images on a 3D TV screen later, or even on a regular 2D screen.
The Sweep Panorama feature comes in-built, that allows you to capture wide format photographs using only 1 lens. Panorama photos too can be taken in both 2D and 3D.
If all this wasn't cool enough, some Cybershot models have a built-in GPS that automatically geotags your photos/videos. This feature also works as a compass and can show the user's position on the camera screen.
Series line-up of Sony Cybershot:
Earlier line-ups:
The QX series (lens-type compact cameras, to be used with smartphones)
T-series (rugged cameras, with touchscreen feature)
Current line-ups:
R & RX series (state-of-the-art compact cameras with larger sensors and modern lens)
H & HX series (bridge, compact cameras that make use of long, superzoom lenses)
W and WX series (entry-level cameras, with WX series having CMOS sensors)
---
Part 2: How to Recover Deleted Video From Sony Cybershot?
Even in powerful devices like the Sony Cybershot series, the chances of losing a precious recording are high enough.
Before we go through the methods that we can adopt to retrieve our lost video, let us consider the probable reasons for your video having gone missing.
Trying to record to an almost full SD card
SD card mounted off accidentally while recording
Recording to an SD card that has been physically damaged
Bad sectors on the memory card, due to repeated read/write cycles
Loss of data while transferring
Driver issues in the computer's Operating System
One or more reasons from the above list are highly likely to be responsible for the loss of your video. Now that we have gone through these reasons, let us finally give a shot at the remedies available.
The first and probably the most effective method is to make use of a brilliant video recovery software. If you surf the web, you will be able to find a lot of such video recovery software, claiming to be the best, while all they have to offer is some basic level video retrieving feature.
Only a few of them provide advanced recovery options that can retrieve any sort of lost/deleted files, no matter what the reason for the loss is.
Wondershare Recoverit software is an option that stands out. Its advanced algorithms have worked wonders for thousands of people trying to recover a deleted video from Sony CyberShot.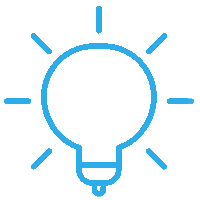 How does it work? Let's try to understand. Your Sony CyberShot device, like most other camera devices, stores your recordings onto the storage space of the memory card mounted inside it. The information is always stored in the file allocation table. Whenever your computer's OS wants to access a photo or video, it runs a search through this allocation table only.
When an image or video is removed from the camera, only the respective pointer file is removed from the allocation table. This has nothing to do with the original information that forms up your video or photo.
Hence, the actual necessary information is still present in your memory card, and this is where Recoverit's advanced search features come into play.
All you are required to do is follow the 3 simple steps mentioned below:
Step 1: Going in for the Enhanced Recovery feature
A number of recovery features are available in the software's interface, depending on your needs. In our case, trying to recover a lost video from complex devices like the CyberShot series falls under enhanced recovery options.
To begin with, you will have to select the Enhanced Recovery option. This can be done in either of these 2 ways:
From the bottom-left corner: When the scanning process is on, you will view an "Enhanced Recovery" feature at the bottom-left side of the interface. Click on it.
Alternatively, as you would open the window to preview a video, you can see an "Enhanced Recovery" feature at the bottom. To launch the option, simply click on it.
After launching this feature, the following prompt will appear, briefing you about the feature's operations. It is a smart scan and it allows you to merge video fragments, Hence, this will take more time to complete the scan. After confirming your choice, click on "Start".
Step 2: Running Deep Scan to search the videos
The Deep Scan will take a little time to merge and splice the video fragments to recover them. You can view the scanning results in real time. If you wish to cancel/stop the search at any time, you can do that too.
Besides, you can also pinpoint the results and search for specific files. If you want to narrow down the scan, you can use the inbuilt filters.
Step 3: Preview and Recover
The results of enhanced recovery will be displayed for you to preview. If you want to look for any specific video, the interface will display it.
You will have to select the videos that you wish to save, then click on the "Recover" button. When you do so, a browser window will appear, asking you to select a location for saving the video files.
I will highly recommend you to save the file to a location different than the previous one where you lost them originally.
Voila! You get your video back.
Please note that this video recovery software option works in most cases. If you are unable to retrieve your video, your computer's operating system might be failing to recognize the SD card of the CyberShot device.
In such cases, we can consider the following manual troubleshooting methods:
The first manual solution is to reinstall the camera's driver on your computer. To do so, follow these steps:
Before you begin, connect the camera to your computer using the USB cable and then turn on the camera.
Step 1: Open the Device Manager of the operating system. In Windows 10: Go to the Start button, and click Device Manager.
Step 2: Right-click on your removable drive (here, the Sony Cyber-Shot model's SD card). Then go with Uninstall and click OK.
Step 3: Restart the computer. Your computer's OS should now be able to recognize the camera connection. The USB driver will be reinstalled on its own.
Now you can follow the on-screen instructions to install the driver. Your PC should be able to detect the card.
Step 1: Press the Windows+R key to open the Run dialogue box and type "msc" into the dialogue box.
Step 2: Under Storage: select Disk Management. Then select and right-click on the volume for which we need to add or change the drive letter. Select Change Drive Letter and Paths.
Step 3: Now, select Change to change the drive letter. If you wish to add a drive letter not present, select Add.
Step 4: Select the new drive letter. Click on OK and then Yes.
Now, you will have your new driver letter.
If these troubleshooting methods fail to be of any use, your SD card might have been severely corrupted. In such a case, you might want to walk into a manual data retrieving center.
All of us have been in a situation where we were unable to find a recording we were sure to have captured and stored. Losing data is a familiar case, and there are usually very naive, careless reasons behind the loss.
Prevention is always better than cure. It is always recommended to follow the necessary steps so that we can prevent initial data loss, which also results in a wastage of time while trying to recover the lost videos.
Doing this is surprisingly very easy. All you have to do is keep your camera's SD card safe and secure. Make sure that there are no bad sectors on it, and there is no physical damage from scratches and cuts. Besides, it is better to transfer all your old files to an external PC/storage device so that there is an ample amount of free space on the SD card.
---
Conclusion
All of the above steps will lessen your data loss chances tremendously. Still, god forbid, you might encounter a situation where you have lost your video to unavoidable circumstances.
If so, first try to go for the above-discussed troubleshooting methods. These methods usually help in normal cases of malfunctioning of the operating system and will help you recover deleted video from your Sony CyberShot model device.
If these manual methods do not work, please note that it is an advanced case of video loss/corruption. In such corruption cases, only an enhanced recovery software tool like WonderShare's Recoverit Tool can help.
With its advanced algorithms and filtering features, Recoverit makes sure that it takes away all your troubles and allows you to relax.
All you have to do is just a few clicks here and there, and you can sit back and let the software hunt and bring your missing video back to you.
USB Topic
Recover USB Drive

Format USB Drive

Fix/Repair USB Drive

Know USB Drive