Common error messages of loading DLL
Error in loading DLL occurs when a program calls upon a DLL file to perform a certain task and the specified DLL cannot be loaded. These errors are often indicated by various error messages, such as:
Error loading dumcp.dll. The specified module could not be found.
Error loading vcs019.dll. The specified module could not be found.
Error loading D:WINDOWScfdhtc.dll. Access is denied.
Error loading C:WINDOWS/iovsgn.dll the specified module could not be found
What causes the error in loading DLL files
If a DLL fails to load there can be numerous reasons for the error, listed below are the most common.
The DLL or referenced DLL is not in a directory specified in the path.
The DLL references another DLL that is not present.
Hard disk error has corrupted or damaged a DLL file.
The file is not DLL executable.
The file is not a Microsoft Windows DLL.
Malware errors add malicious code to applications, and leftover DLL files from removed malware infections.
Spyware and adware infections, hard disk problems, Windows registry problems, etc.
Part 1. How to Fix Error in loading DLL at Startup
Solution 1: Reinstall the program
Generally, reinstalling the program you are trying to run will be the first recommended solution to fix error in loading DLL at startup. But you should always be wary of uninstalling programs that share DLL files. When you are uninstalling the program, Windows will prompt that the DLL shared by this program may also be shared by other software and clearing them may affect them that use it. If you are not sure about whether or not a DLL is shared by another program, it is best to leave it.
Solution 2: Clear and repair the registry
First, scan the computer to guarantee a clean environment for the system. Then clear and repair the registry. Usually when the DLL error occurs, Windows registry has been modified at the same time. The main function of Windows registry is to record every action on the system. It's quite complicated to handle with it manually. You can use registry clean tools to do this work for you.
Solution 3: Repair Windows
If you still can't solve the problem, you can try to repair your Windows. There are some Windows repair tools on the market can help you fix the error in loading DLL quickly and easily, if you do not know how to resolve them manually.
Part 2. How to Recover Lost Data Caused by Error in Loading DLL
Error in Loading DLL often comes along with data lost from your hard drive, with wrong operations will result in formatted hard drive and inaccessible data, and you do not have a recent data backup. Under these circumstances, you will need a computer data recovery software to retrieve your lost data back.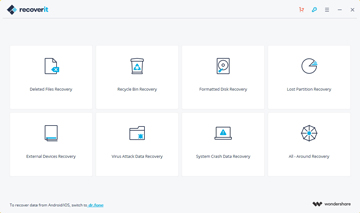 Recover lost or deleted files, photos, audio, music, emails from any storage device effectively, safely and completely.
Supports data recovery from recycle bin, hard drive, memory card, flash drive, digital camera and camcorders.
Supports to recover data for sudden deletion, formatting, lost partition, virus attack, system crash under different situations.
Steps on how to recover lost data on computer
Download and install Recoverit data recovery on your computer. Launch it and follow the next tutorial of "Deleted Files Recovery" mode to perform computer data recovery.
Step 1 Select "Deleted Files Recovery" data recovery mode to start recover lost data on computer.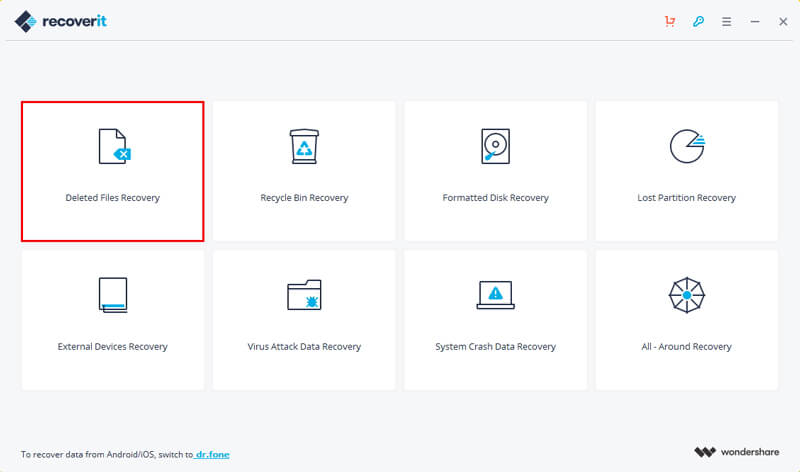 Step 2 Please select a hard disk drive and click "Start" button to scanning your lost data.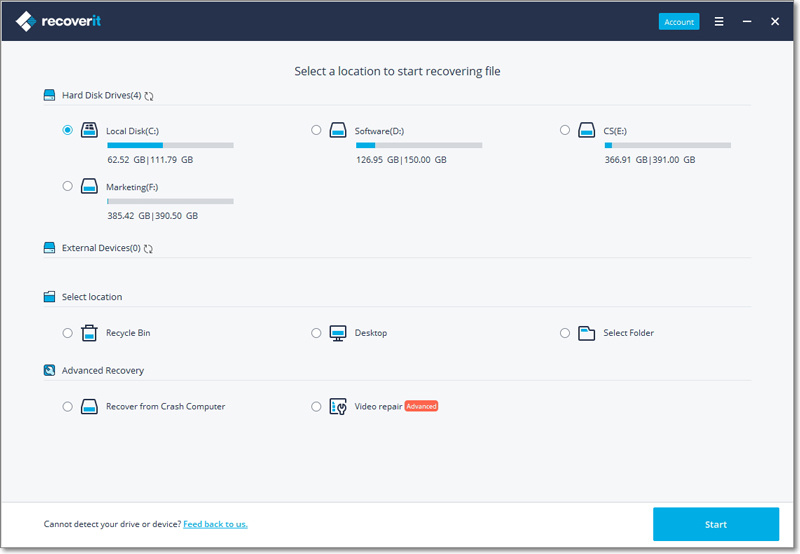 Step 3 Recoverit data recovery will start to scan lost data, you can preview some recovered files after the first scan.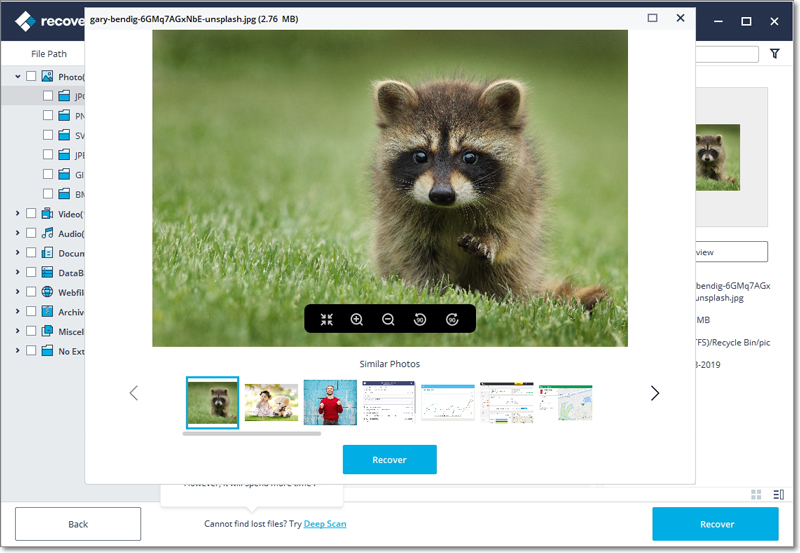 Step 4 If the first scan cannot find your data, you can go to scan again with "All-around Recovery" mode which will search more files and take more time.
Step 5 After the scanning, you can check all recovered files and preview some recoverable files like image files. Select your data and click "Recover" button to get them back.
To avoid data be overwrite and data lost again, please get another safe storage device to save your recovered files. Download Windows Version Download Mac Version
Computer Troubleshooting
Win System Crash

Windows Tips

Computer Problems

Blue Screen Errors