Why do you need Image Recovery Software?
Every device and memory storage that we use is a storehouse of media- there are so many images in them. No matter how careful we may be, chances of accidentally deleting images or losing them due to some reason or the other is always possible. Deleting or resizing hard drive partitions, corrupt or inaccessible formats, physical damage to the storage device etc are some common situations where your images could be lost or inaccessible.
However- this is not a situation where you should panic. Digital image recovery is possible and very easy as well- provided you know the right image recovery software.
What can free picture recovery software do?
With the help of a photo recovery software, you can recover your deleted and lost images. It can be used for recovering images not just in the hard drive of your PC, but also any smartphone, digital camera, USB drive and memory card. Thus, with all these capabilities, you have nothing to worry about once you have the image recovery software.
The question that still remains is what photo recovery software will be able to best do all these tasks- and this is where Recoverit Free comes in.
The Best Free Image Recovery Software
When it comes to digital image recovery, then Recoverit Free Data Recovery software is a name that users all over the globe trust. This is one of the best and most effective of free picture recovery software in the market. It can be used for recovering images that have been deleted, formatted, are otherwise corrupt or inaccessible or have been damaged by virus attacks.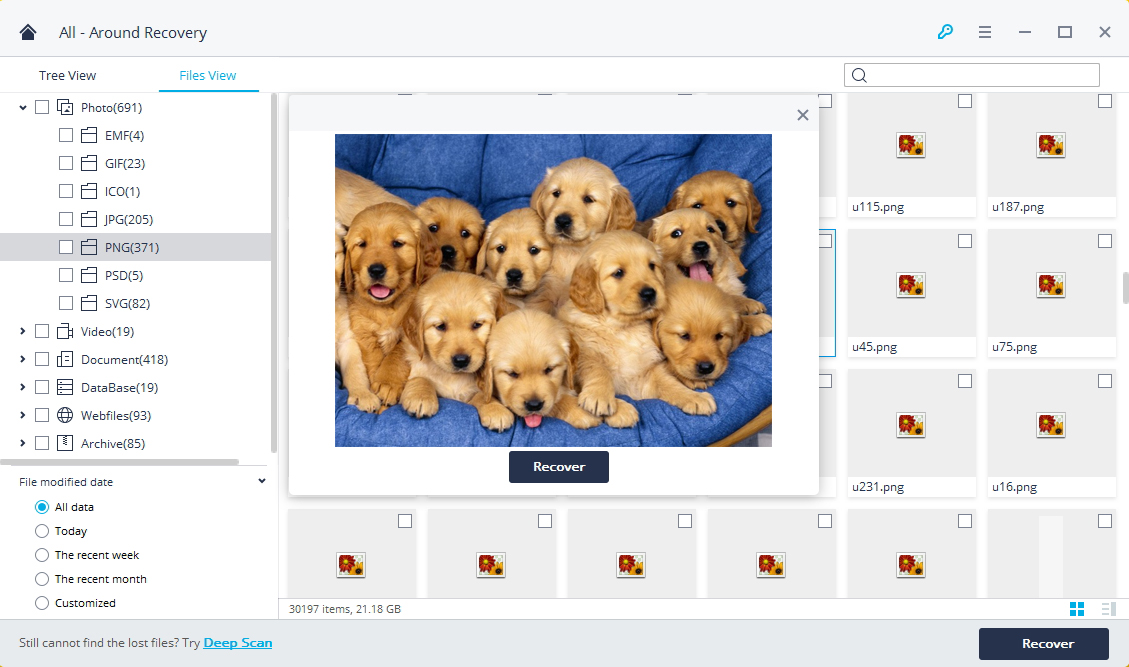 Recover lost or deleted files, photos, audio, music, emails from any storage device effectively, safely and completely.
Supports data recovery from recycle bin, hard drive, memory card, flash drive, digital camera and camcorders.
Supports to recover data for sudden deletion, formatting, hard drive corruption, virus attack, system crash under different situations.
What sets this image recovery software apart from the rest is that it gives user complete control. You can select what images you want and recover only those through the Preview feature. It even allows you to save the scan results and resume the recovery process later as required.
Performing digital image recovery with this free picture recovery software is very simple- you just have to follow the simple procedure as given ahead.
How to Recover Image File with Recoverit Free
To get this free picture recovery software from Recoverit Free Data Recovery website and launch it on your computer, follow the next simple steps to perform image file recovery.
Step 1 Select a data recovery mode
Please select a data recovery mode first. To recover deleted photos from Laptop, here you can select the "Deleted Files Recovery"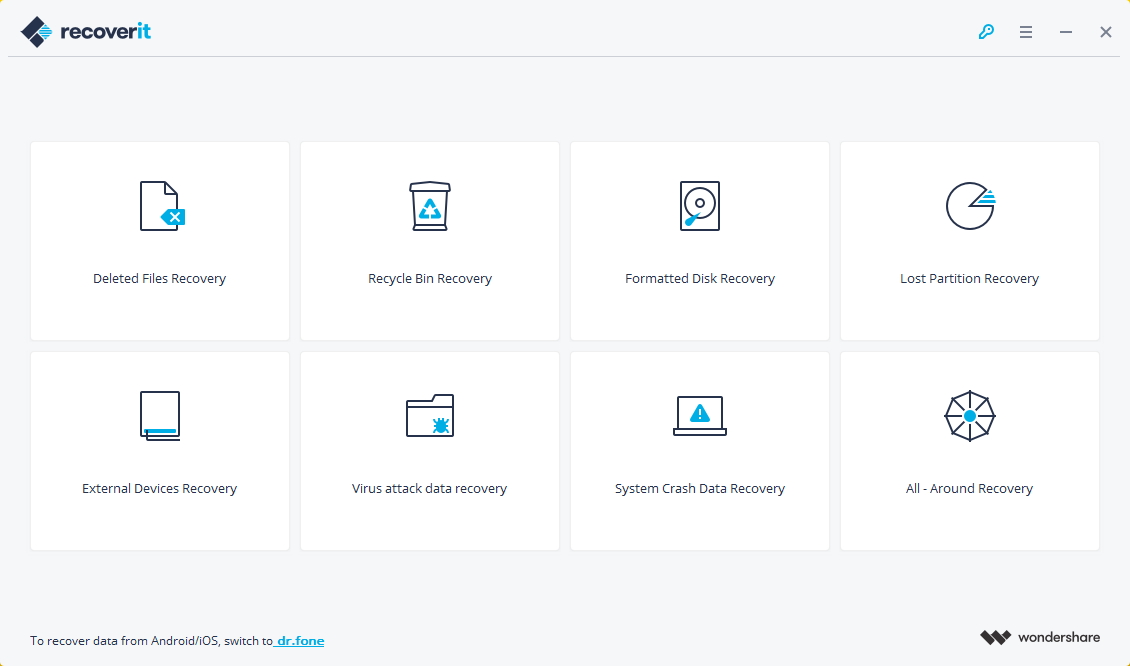 Step 2 Select disk to look for deleted photos.
Before the photo recovery software begin to scan your files, it needs to know where you lost them. Select a specific disk where you deleted photos, click "Start" button to scan lost photos.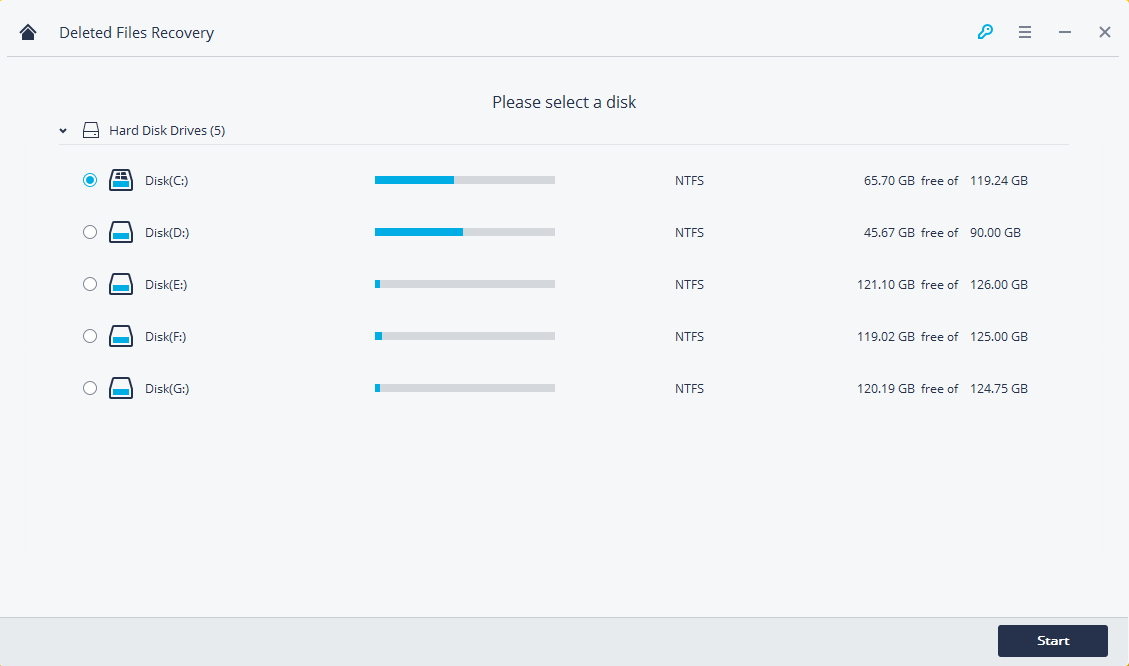 Step 3 Start scanning your disc to search lost files.
After a quick scan completed, you can preview the recovered files from quick scan section.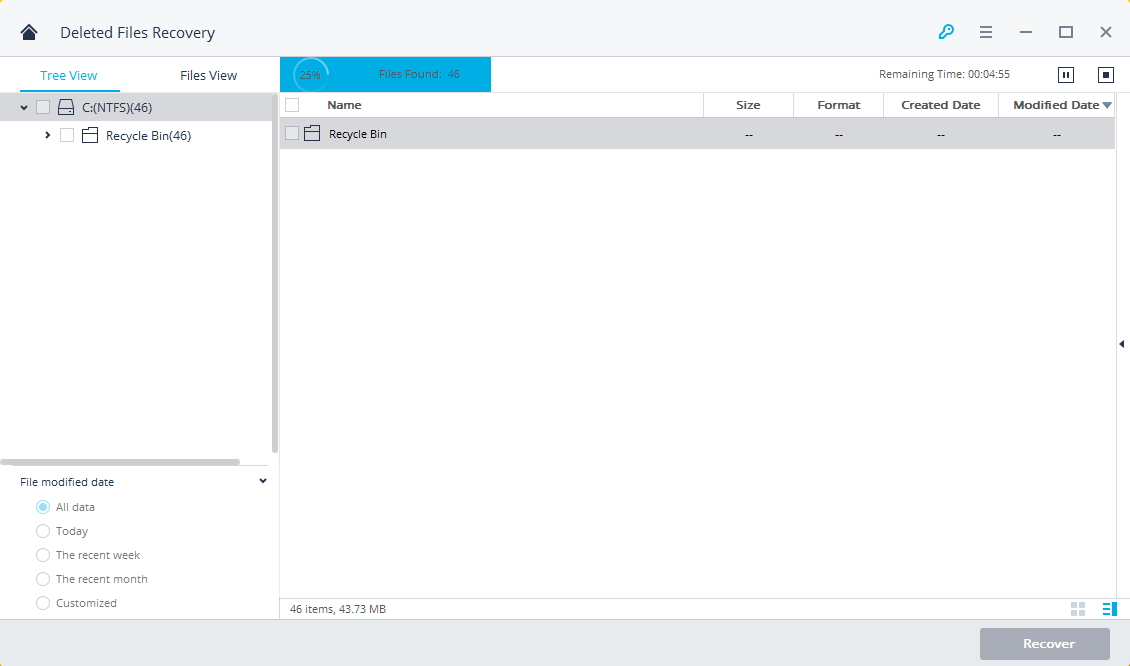 If you can't find your files, go to scan agian with "All-Around Recovery" mode.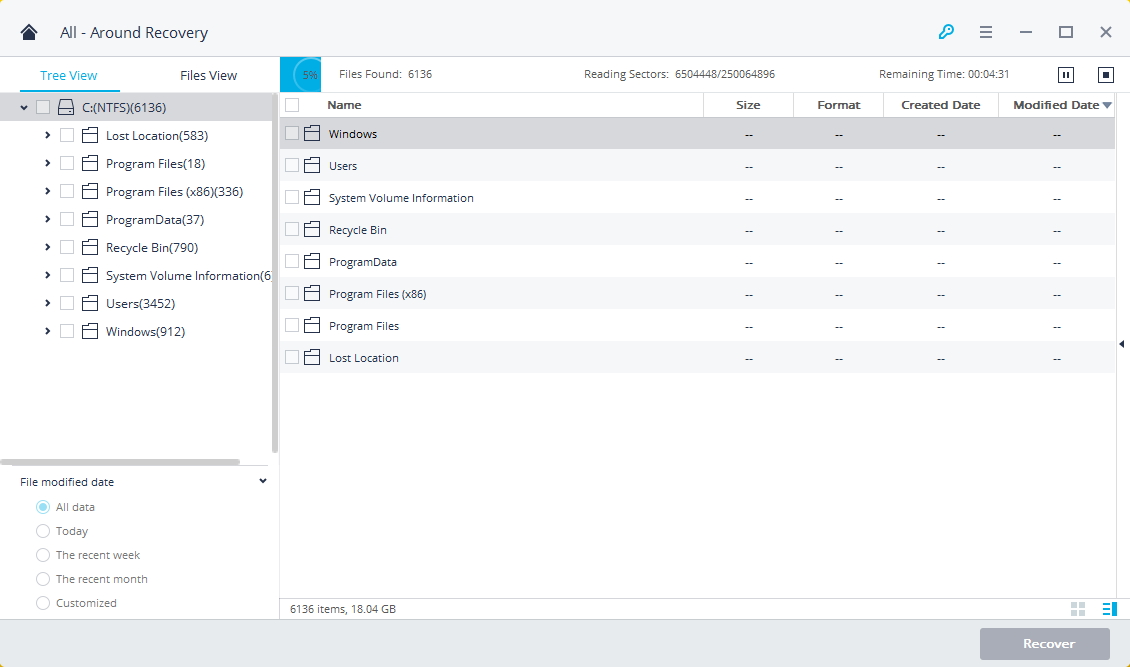 Step 4 Recover your lost images
After scanning, the found files will be displayed in the window. You can preview recovered photos and then select images you need and click "Recover" to save them back to your laptop.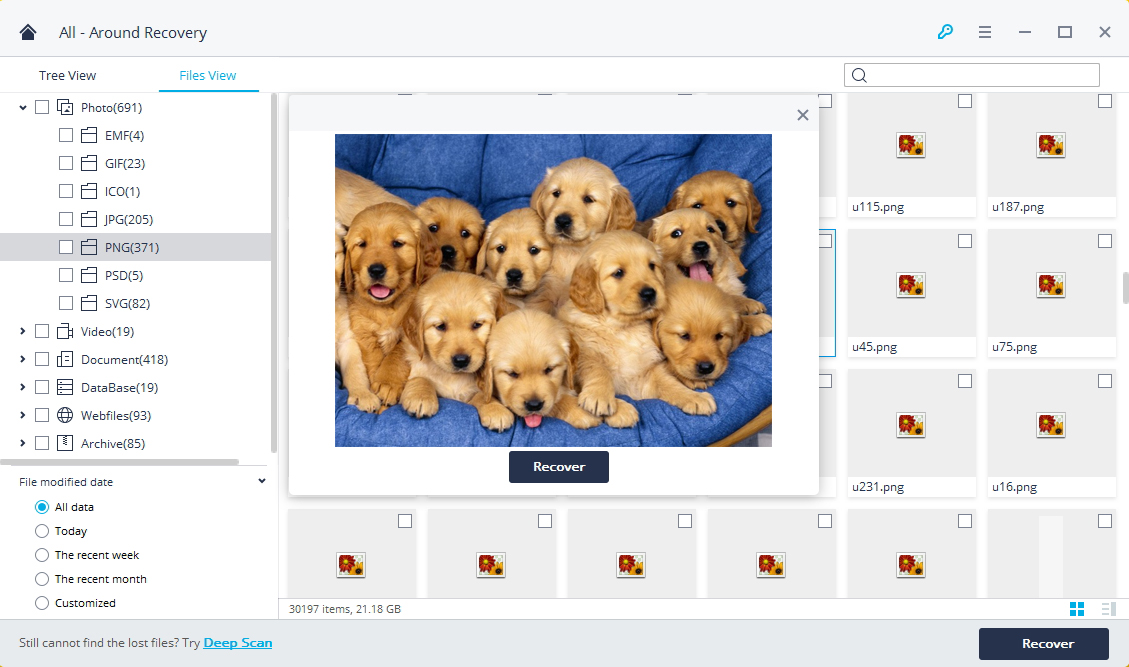 With just this simple procedure, you can recover images using this highly effective photo recovery software without any additional requirements!
Tips for Image Files Recovery
With a highly effective and trusted image recovery software like Recoverit Free, there is little that you have to worry about while trying to recover images. However, with a few additional tips, you can ensure that your results from this free picture recovery software are as you expect:
If you accidentally delete/format files in any external memory device, such as a USB drive or SD Card, avoid using it. Do not add/paste any new files on it, as it could overwrite the deleted files and make recovery impossible.
While recovering images, avoid saving them into the disk that you are recovering them from, as it could make recovery of other files harder.
Do not use just any image recovery software-use a trusted name like Recoverit Free only.
This free picture recovery software is not just for Windows users- if you have a Mac, then you can download Recoverit data recovery software for Mac and recover deleted images on Mac with similar steps and the same great results. Recoverit Free for Mac is an equally capable and trusted data recovery tool for all your image recovery needs.
With these helpful tips and the best data recovery solution by your side- you do not have to worry about lost or deleted images any longer. Just get Recoverit Free and let this free picture recovery software do the rest!