The upgrade to Windows 10 hasn't been a completely happy affair for the users. After the update, many users complained of computer crash after installing Windows 10. If you are facing the problem of computer crash after installing Windows 10, it could be because of a number of reasons. To start with, you could be facing the blue screen error, along with low CPU performance, all this adding to the woes of your Operating System. In this article, we look to address the issue and see why the problem of computer crash after installing Windows 10 occurs.
Computer Crashes Randomly
One can use the reliability monitor to seek a quick, user-friendly guiding mechanism that will display all the recent system and application crashes. We were first introduced to the Reliability Monitor in Windows Vista, and it has been on all modern versions of Windows since then. Simply hit the Window key and type "˜Reliability'. You then have to press Enter in order to launch the "˜View Reliability history' shortcut.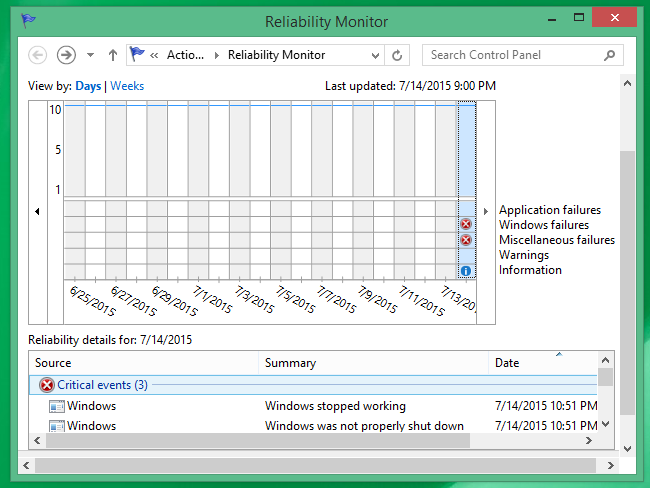 If the computer crashes randomly, you'll be able to see a "˜Windows failure' here. Application failures list out all the crashes relevant to your application. Alongside, it offers you other information which might be useful in understanding why computer crashes randomly. If the computer crashes randomly after the installation of a particular software or hardware program, you may have to perform system restore.
This program shows us events from the Even Viewer in a manner that appeals to amateurs as well. Window Event Viewer would also supply us with this information, but it won't be that understandable.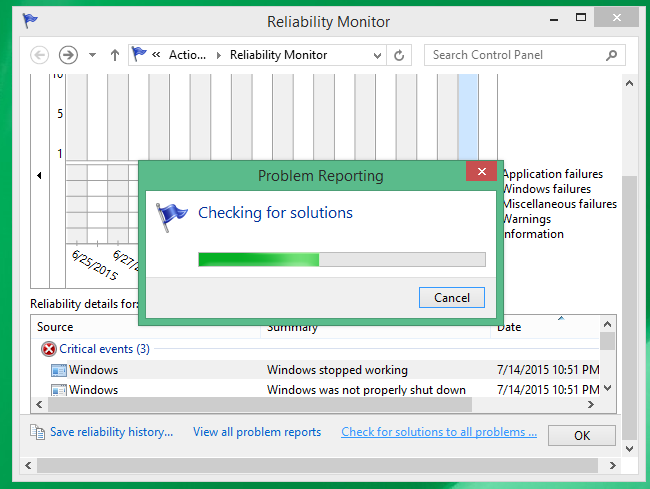 IF you are looking to access Windows Event Viewer to understand why computer crashes randomly, launch the Start menu and search for "˜Event Viewer', then move to "˜System' under "˜Window Logs', and look for "˜Error' messages. The same error messages are also viewed in the reliability monitor. However, don't be alarmed by every message that appears in this window.
The other reason when computer crashes randomly could be the blue screen error which we shall discuss in detail in the following section.
Blue Screen Error causes Computer Crashes Randomly
Check for Updates:
Often, the blue screen error occurs because the Windows have not been updated for a while. One can go to the search box on the taskbar, look up for Windows update, and select the same option. On the page of Windows Update, you can check for updates, and thus, install the necessary updates.
Hardware Elimination:
In rare occurrences, introduction of hardware to your system can cause a blue screen error. For the ones who are experiencing such an issue, it is advisable to remove the USB Drive or any other hardware device that has been installed, shut down the PC. You can then turn on the PC.
Reduce the Animations running: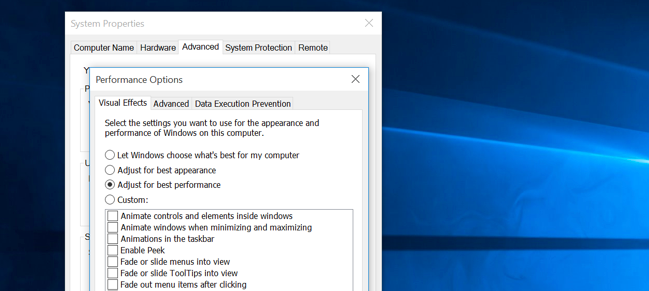 Windows tends to run a lot of animations, each of which can cause your PC to slow down, and therefore, it is advisable that you disable these animations. One can press the Windows key+ X or right click on the Start button and select "˜System'. Then move over to the "˜Advanced System Settings' on the left pane and choose "˜Settings' button under the Performance tab. You then have to choose the option, "˜Adjust for best performance under Visual Effects to disable all the animations', or select "˜Custom' and remove the individual animations you are not interested in using.
Check for Memory Leak to ease Hard Drive Crash:
It is possible that one of your programs is not releasing the memory it has been using after its completion. This can cause the device to run slowly. You can check for the program that is using the most memory by performing the following steps:
Open the Task Manager with a right-click on the taskbar, and click on "˜Start Task Manager'.
Choose the "˜Processes' tab.
If you are looking to sort programs by their memory usage, choose "˜'Memory (Private Working Set).
Event Viewer can come in handy if one is looking to check for program errors and other relevant troubleshooting information.
Open Event Viewer by clicking over the "˜Start' button, follow it up by clicking "˜Control Panel', "˜System and Security', and then "˜Administrative Tools', and then double click on "˜Event Viewer'. You could be prompted for an administrator password or confirmation, and you can type it here.
"˜Applications and Service Logs' lie on the left pane and can be used to check error events. Double clicking on any of them would reveal the description. You can go online to look for a link.
Conclusion:
While normal users could blame the Windows 10 update for the problem of computer crash after installing Windows 10, it must be understood that the problem might arise due to one of the above listed reasons. One should ensure that the RAM installed is functioning properly as low memory is often reason behind the computer crash after installing Windows 10.
How to Recover Lost Data caused by Computer Crash
If you face the problem of computer crash after installing Windows 10, you could risk losing some crucial data which would then have to be recovered using the Recoverit data recovery Software.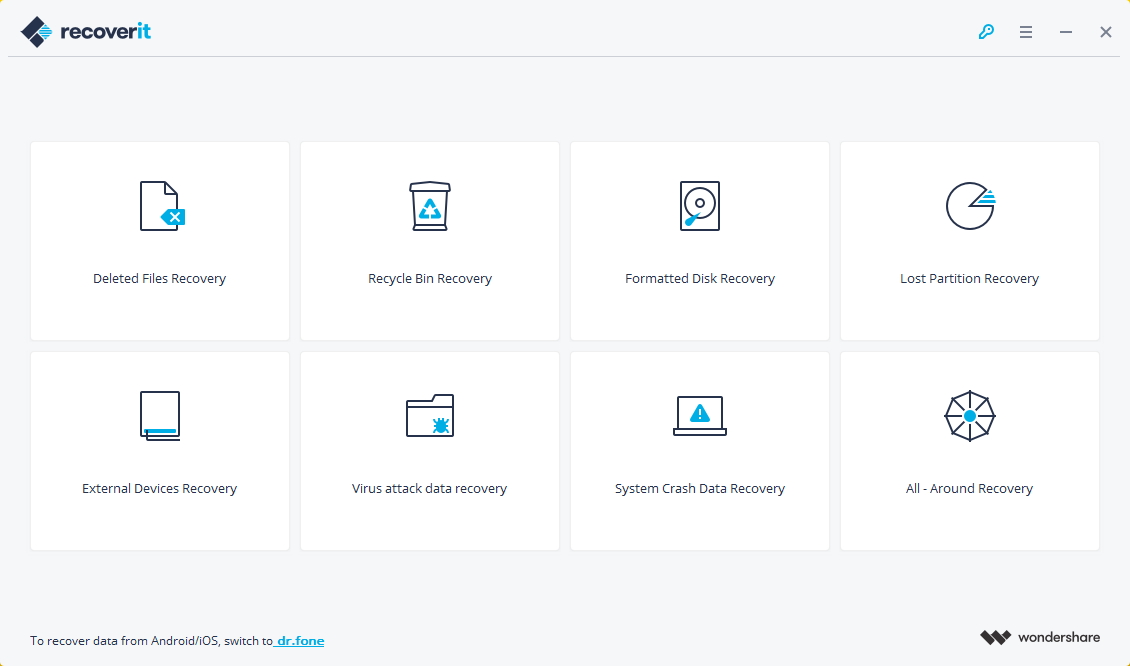 Recover lost or deleted files, photos, audio, music, emails from any storage device effectively, safely and completely.
Supports data recovery from recycle bin, hard drive, memory card, flash drive, digital camera and camcorders.
Supports to recover data for sudden deletion, formatting, hard drive corruption, virus attack, system crash under different situations.
Please download and install Recoverit data recovery software, and then follow the next simple steps to perform hard drive data recovery.
Simple steps to recover lost data from computer hard drive
Step 1 Choose "Deleted Files Recovery" option to start computer hard drive data recovery.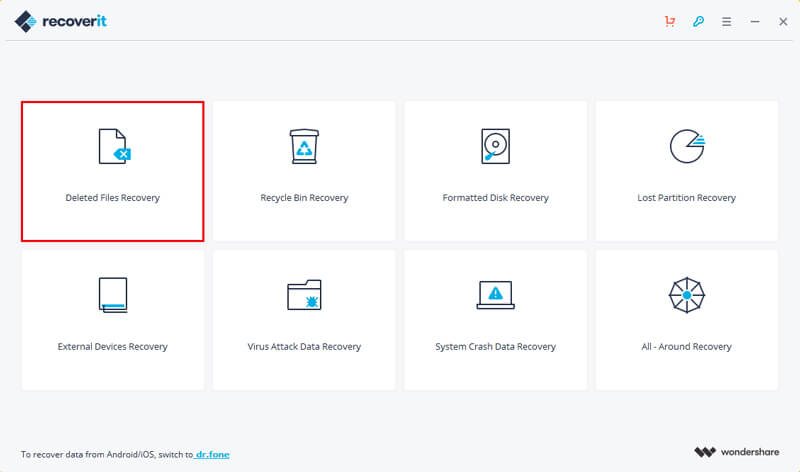 Step 2 Make sure you remember where you lost file saved before, select it and click "Start" to scanning lost files.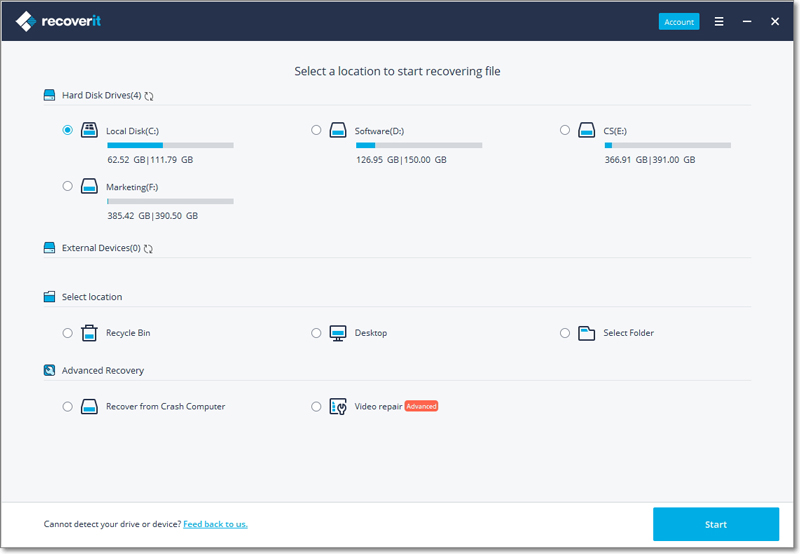 Step 3 If quick scan can't get your lost files, you can go to "All-Around Recovery" mode which will deeply search more files from hard drivs.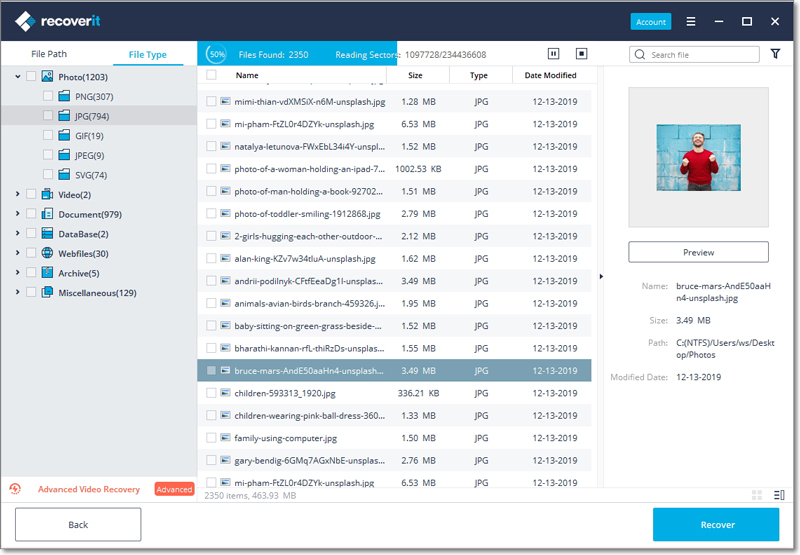 Step 4 Preview and check the desired files and click "Recover" button to recover your data.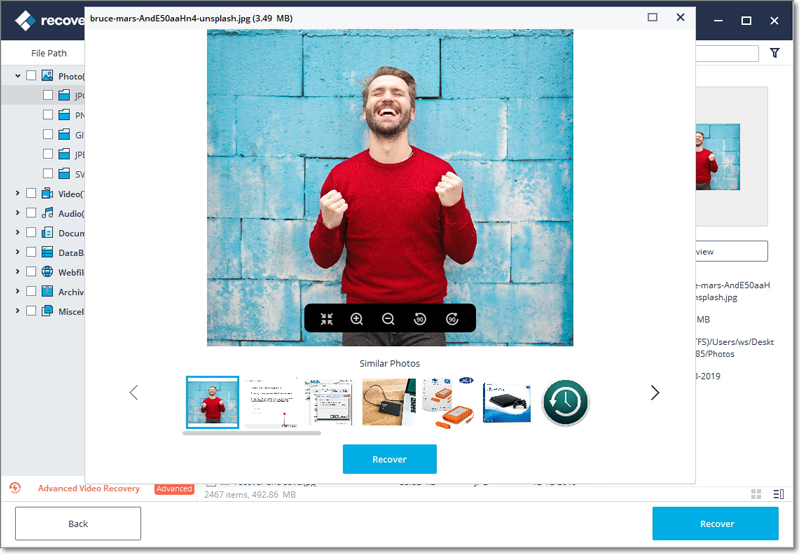 Computer Troubleshooting
Win System Crash

Windows Tips

Computer Problems

Blue Screen Errors