This article will tell you how to work around Error Loading Operating System when starting up Windows XP.
Symptoms - What is Error Loading Operating System?
The Error Loading Operating System may be expected when installed a Windows XP system and restarted. While the machine is starting up, the computer's BIOS and CMOS will checks the system's hardware and the operating system. If something is wrong, the BIOS and CMOS won't launch the operating system. When this issue happened, you can't get into your Windows desktop. Other systems like Windows Vista or Windows 7 won't display this message. If your issue is that unable to load Windows Vista or Windows 7 without this message, just try Startup Repair with the Windows Installation Disc.
Causes - Why Error Loading Operating System Appears?
1. The BIOS on motherboard does not support the hard drive's size or settings.
2. The hard drive is not properly setup in CMOS.
3. There is something wrong with the hard drive's partitions.
Part 1

Solutions - How to Fix Error Loading Operating System Issue?
Solution 1: Properly Setup BIOS and CMOS
For cause 1 and 2, update your motherboard's BIOS if possible by referring to the computer's manual or visiting the manufacturer's website, and go to CMOS setup to make sure the hard drive is properly detected and at the same time, change the "Access mode" to Large or LBA to add support for large capacity of hard drive.
Solution 2: fix hard drive's Partition Issues
Inappropriate hard drive settings and partitions will also cause errors in loading operating system, including Partition table (part of Master Boot Record - MBR) error, MBR error, and wrong active partition. You could fix all those errors in loading operating system with PowerSuite Golden. A use-friendly graphic interface will help you do almost anything like a real system. No prior technology required. Do it in the particular order:
1. Create a bootable CD/DVD/USB on another PC to boot any computer. LiveBoot is an ideal tool to do such kind of things.
2. Make an MBR fix in Boot Crash Solution first, then try your luck.
3. If the error still occurs, you may need to use the Partition Genius in Disk Management tab to partition your hard drive before installing a fresh Windows system.
Note: sometimes, the special disk manager is required to wipe your hard drive and make partitions to fix Error Loading Operating System issue. If there is one from the hard drive manufacturer, it's usually the best one to operate your hard drive like wiping, erasing and write zeros to hard drive. If no, you could try KillDisk (free version is enough.)
Part 2

Recover Lost Data Caused by Error Loading Operating System

With the wrong operations to fix error loading operating system will result in hard drive partiton and inaccessible data, and data lost from your hard drive. You do not have a recently data backup.Under these circumstances ,you will need a powerful hard drive data recovery tool to retrieve your data back.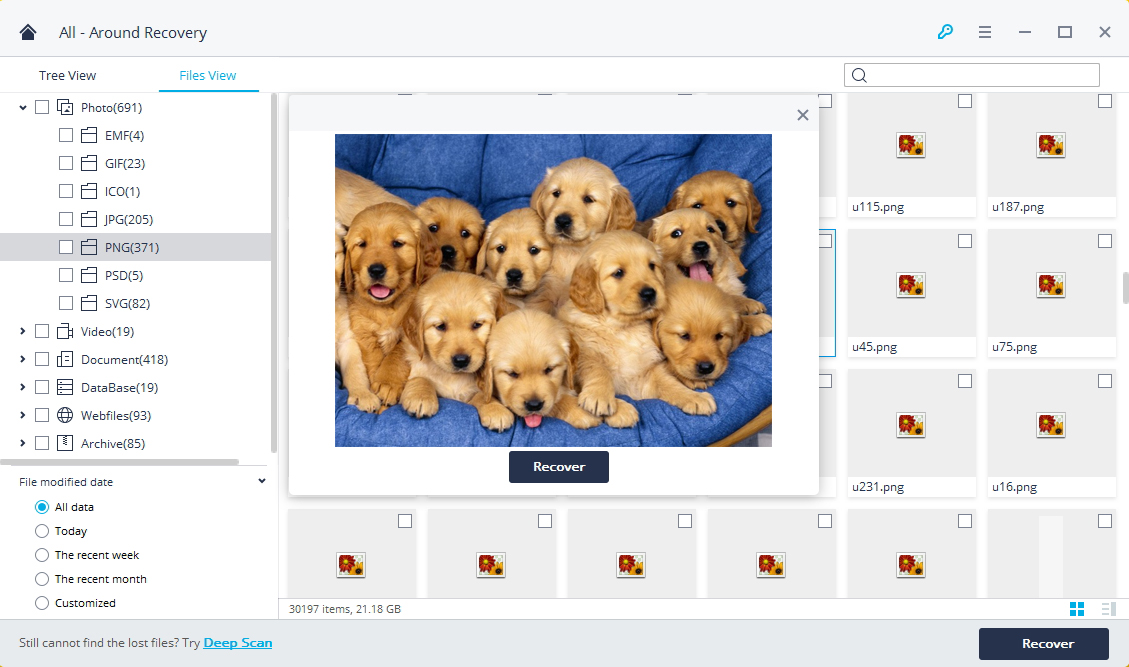 Recover lost or deleted files, photos, audio, music, emails from your computer effectively, safely and completely.
Supports data recovery from recycle bin, hard drive, memory card, flash drive, digital camera and camcorders.
Supports to recover data for sudden deletion, formatting, hard drive corruption, virus attack, system crash under different situations.
Security Verified, people have downloaded it
Computer Troubleshooting
Win System Crash

Windows Tips

Computer Problems

Blue Screen Errors