How do I recover a corrupted internal hard drive?
Today I was using my Windows 10 computer and found that I can't boot it up. My friend told me that it was because of a crashed internal hard disk. Does anyone know how I can recover my data from the disk? These data are so important to me. Many thanks!
Having a crashed hard disk is probably a nightmare for anyone. We all use the primary hard disk of our systems to store our important and frequently accessed content. Therefore, a crashed hard disk can lead to the inaccessibility or permanent loss of our data. Thankfully, there are some dedicated tools that can help you recover data from crashed internal hard disk. In this extensive post, we will let you know how to recover data from crashed internal hard disk without facing any trouble.
Part 1. Recover Data from Hard Drive with Recoverit
One of the best ways to recover data from crashed internal hard disk is by using Recoverit Hard Disk Data Recovery. Without causing any unwanted damage to your system and hard disk data, it can restore the lost, deleted or inaccessible files from the crashed hard disk. No matter what causes your system's hard disk to crash, the tool can retrieve its content in no time. It is compatible with every major version of Windows and macOS. Therefore, you can use it on any system and get the desired results.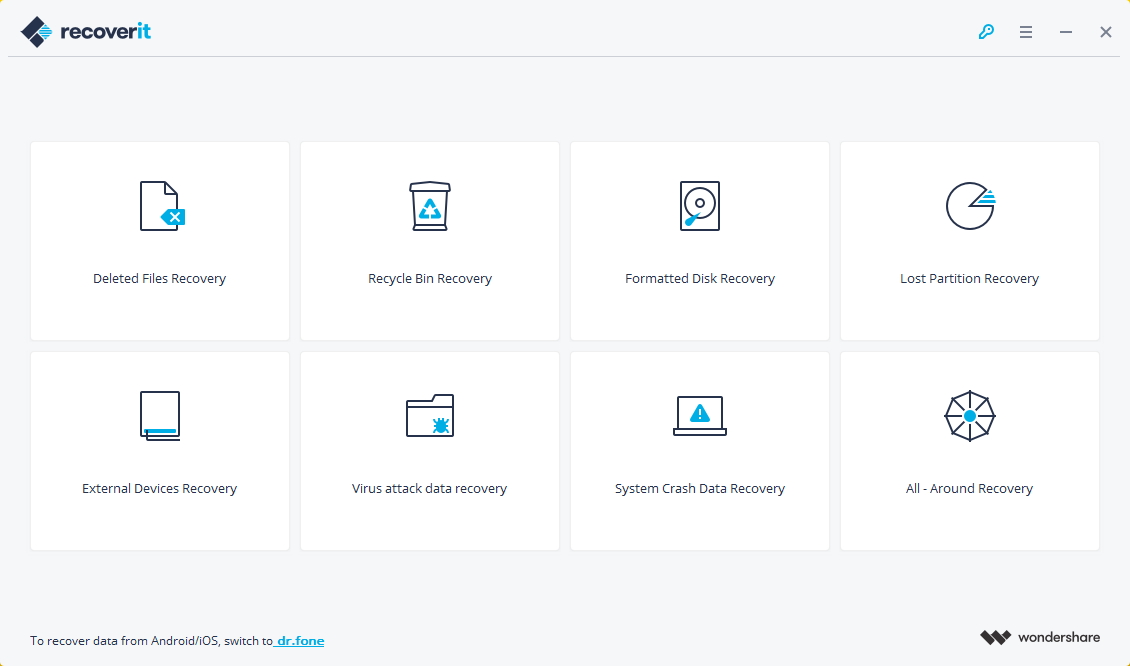 Recover lost or deleted files, photos, audio, music, emails from crashed internal hard disk effectively, safely and completely.
Supports data recovery from recycle bin, hard drive, memory card, flash drive, digital camera and camcorders.
Supports to recover data for sudden deletion, formatting, hard drive corruption, virus attack, system crash under different situations.
Part 2. How to Recover Data from Crashed Internal Hard Disk
1. Create a Recovery Drive
You can get this crashed hard disk data recovery software free downloaded and installed on your computer. To recover data from a crashed internal hard disk which resulting in unbootable Windows OS, prepare a blank USB drive or CD/DVD and connect it to the computer.
When your internal hard disk is crashed but the Windows computer can be booted up, it is unnecessary to create a bootable media and you can move to the
hard disk data recovery
section to recover data from internal hard disk.
Select a scenario. To get inaccessible data from the crashed internal hard disk, please select the "System Crash Data Recovery" mode.

Create a bootable media. Recoverit can be used to create a bootable drive to help you extract data from a crashed system. Click on "Start" to go on.

Select a mode to create a USB or CD/DVD bootable drive and click "Create" button to move on.

An alert message about formatting USB flash drive pops up. Make a point of backing up your important data before formatting the USB flash drive. Click "Format now" button to confirm.

During the process of creating a bootable drive, please do not eject the USB flash drive or pull out the CD/DVD drive. It will take you a while to complete the creating process.

After the bootable USB flash drive or CD/DVD drive is created, you will receive a guide to retrieve your data back.

a) Adjust the BIOS to boot from USB/CD/DVD drive: restart your crashed computer and press the BIOS entry key when the first screen displays. You can check out this page to learn how to set your computer to boot from a USB drive.
b) Connect the USB flash drive or insert CD/DVD drive to your computer.
c) Restart your computer and start to recover data from the crashed system.
---
2. Connect the hard disk to another computer
If you want to try an alternative method, then you can also remove the internal hard disk from your computer and connect it to another system as well. Firstly, you need to open your system and remove its hard disk cautiously. Now, you can take the assistance of readily available connectors and adapters. This will help you connect the hard disk of one system into another.
Though, you would have to use the correct connector and might have to visit the system device manager to make the hard disk type compatible.
Note: If you're not a person with some basic computer knowledge, it is not suggested that you use this way, since it may further damage your internal hard disk and result in permanent data loss.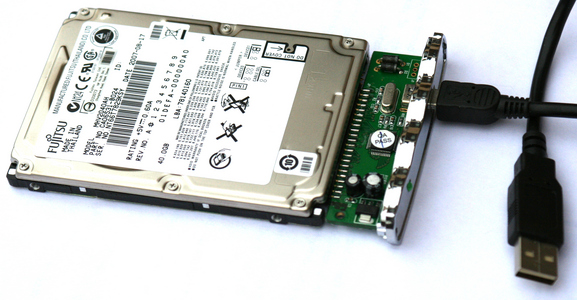 ---
3. Perform Hard Disk Data Recovery
No matter which way you choose, you can follow below steps to get the lost or inaccessible data from corrupted internal hard disk.
Select a mode. To perform hard disk data recovery, you can choose "Deleted Files Recovery" to get started.

Select a disk. Choose the crashed internal hard disk where your data has been hidden and click "Start" to go on.

Scan the disk. Recoverit Hard Disk Data Recovery will quickly scan your internal hard disk. You can also scan the disk with "All-Around Recovery" mode to search more files.

Recover hard disk data. Finally, you can preview the files to be recovered, select the wanted ones and click "Recover" to get them back from the crashed internal hard drive.
---
Video Tutorial on Corrupted Hard Drive Recovery
Part 3. What Causes Internal Hard Disk to Crash
To recover data from crashed internal hard disk, it is important to know the basics. Ideally, one of these issues could have caused your system's hard disk to crash:
If your system has been turned off when the disk is writing, it can make the data inaccessible.
There could also be a physical damage to the disk.
There might be a defect in the motor that spins the hard disk.
If there is a malware or virus, then it can make your data hard to access.
The overheating of the system can also cause the system to malfunction and your hard disk to crash.
A vital registry file or driver has been deleted or uninstalled.
There is a logical error that makes the hard disk unable to access.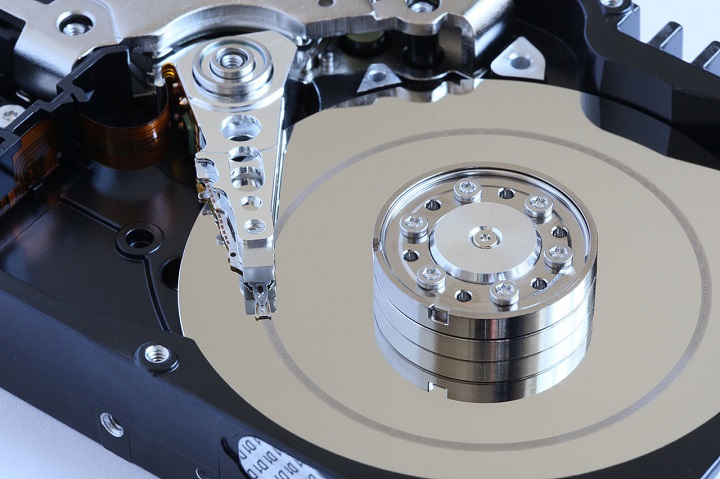 ---
Closing Words
If you want to keep your data safe, then you should always maintain a second copy of it. Also, install a reliable anti-malware tool on your computer. Restart it every once in a while and don't jam the storage unit. Keep the operating system updated and don't overheat your computer.
If you have lost your data, then you can follow the above-stated solution to learn how to recover data from crashed internal hard disk. One of the best things about Recoverit is that it comes with 8 data recovery modes to meet your different needs. Now, have a try!
What's Wrong with Drive
Recover Your Drive

Fix Your Drive

Format/Wipe Drive

Know Your Drive