In Windows PC, the NTFS partitions may get damaged, or deleted, given variant causes, and the risk of losing the data stored on that particular partition makes the situation more alarming. However, you can easily counter such a case by adopting the most effective approaches to recover NTFS partition.
Part 1. Deleted NTFS Partition: Is Data Recoverable?
The deleted NTFS partition can become problematic if you haven't taken the backup of your important data in advance; still, such deleted or lost data can be recovered if you haven't overwritten your partition with new data. In this connection, various methods prove to be quite effective in recovering lost NTFS partition, but the success rate of the recovery process depends on how long ago it was lost or how you dealt with it. Because to ensure successful partition recovery, it is always recommended not to perform any operation on that partition as it can worsen the situation, and the partition might become totally unrecoverable.
Part 2. How To Recover NTFS Partition Without Losing Data?
The data gets deleted temporarily if a partition gets corrupted or lost unless you overwrite the memory space with new files. However, if you haven't touched your partition since the data was lost, you can recover your files conveniently then. Here we will explain the different methods you can use to restore NTFS partition without losing data.
Recover The NTFS Partition via Wondershare Recoverit
Opting for a reliable third-party recovery application might be the first & foremost incentive you can take; within this context, various recovery applications claim to offer the highest recovery rate; therefore, here we'll proceed with Wondershare Recoverit, given its tremendous positive aspects.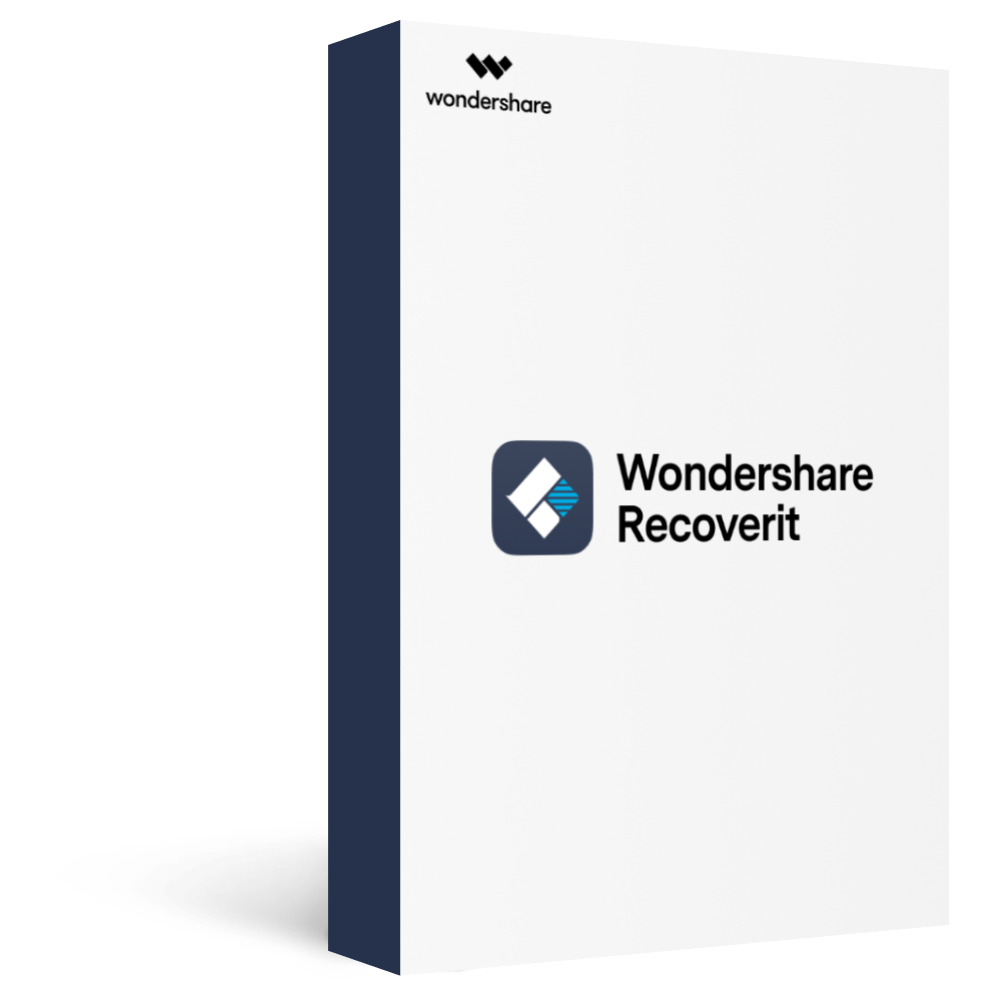 Recoverit - Free Partition Recovery Software
5,481,435 people have downloaded it.
Recover lost or deleted files, photos, audio, music, and emails from formatted or lost NTFS partitions efficiently.
Repair corrupted NTFS partitions and recover lost data securely.
Restore damaged or corrupted partition tables on Mac & Windows operating systems.
Preview files before you recover them. No payment is required if the files are unrecoverable.
Recoverit is Free to try and also offers paid version to enjoy more.
Operational Steps:
Step 1: Run the Wondershare Recoverit application on your computer.
Step 2: Select your respective partition below the Select location tab and click on Start.
Step 3: The Recoverit will automatically initiate scanning of the selected location.
Step 4: After successfully scanning the lost partition, you can preview the files before recovery. Then, select the recoverable files and click on the Recover button.
Pros
Compatible with both Mac & Windows OS
Supports various file formats
Fast & efficient recovery
Allows to preview the recoverable files
Cons
Imposes data limitation in the free version
Recover The NTFS Partition via DiskPart
If your NTFS partition on Windows isn't showing up, or the Partition label is missing, you can also attempt to fix the encountered issue using the Command prompt. To restore your NTFS partition, you might need to assign a volume label or drive letter to the lost partition.
Operational Steps:
Step 1: Use the Windows key to launch the search box and enter cmd in the search box to run Command prompt application.
Step 2: Right-click on the Command prompt option displayed in search results and select the option Run as Administrator.
Step 3: Type the diskpart command in CMD and press Enter.
Step 4: Type the list volume command and press the Enter key.
Step 5: Type select volume and then replace the volume number with the volume number mentioned inside <>.
Step 6: Type the assign letter command and replace the new drive label (letter) with a new label (letter) for the drive inside the <>.
Step 7: Exit the Command Prompt and check whether your NTFS partition has been restored successfully.
Pros
Manage disk with or without booting into Windows
Relatively more operational features
Cross-platform compatibility (Windows & ReactOS)
Cons
Challenging to remember syntax parameters
Recover NTFS Partition via TestDisk
TestDisk is another popular data recovery tool that is completely free to use and works quite efficiently for all versions of the Windows operating system. Given its command-line user interface, it might seem challenging to use; therefore, here we have given a detailed explanation of how you can use TestDisk to restore the NTFS partition easily.
Operational Steps:
Step 1: Download the TestDisk software on your system and extract its zipped files.
Step 2: Run the testdisk_win If your system notifies you about associated potential risks, then click on More Info and select the Run Anyway option.
Step 3: Choose the Create option and press Enter.
Step 4: Select the particular drive name of the lost partition using the up & down arrow keys and press Enter button to Proceed.
Step 5: Choose the Partition table type and simply press Enter.
Step 6: Select the Analyse option and press the Enter key again.
Step 7: Initiate the Quick Search process by pressing Enter.
Step 8: Select your particular lost NTFS partition and press Enter.
Step 9: Upon finding your lost partition, navigate to the Write option and press Enter.
Step 10: If you can't find your lost partition, click on the Deeper Search option and press the Y key to confirm the action.
Step 11: Now, you'll get prompted to restart your computer to proceed with the changes you made. After rebooting the system, you can easily find your recovered NTFS partition.
Pros
Free & open-source software
Compatible with various operating systems
Supports multiple file formats
Makes non-booting disks again bootable
Recover NTFS Partition via Data Recovery Service
Though the above-stated methods are quite effective for NTFS partition recovery, if you are tired of trying variant methods with no guaranteed results, you must go for a professional data recovery service. A reliable data recovery service performs on-site recovery processes quite professionally and ensures the successful recovery of all your data.
Operational Steps:
Step 1: Navigate to a reliable data recovery service's official website and click on the Start Recovery button.
Step 2: Select the kind of service you're looking for and enter your required details.
Step 3: After filling in all your information, click on the button Complete my work order.
Pros
Experienced recovery team
Controlled recovery environment
FAQs
Does deleting a partition remove all data?
Yes! Whether you intentionally delete a partition or unintentionally, it will erase all the stored data. Therefore, you should only delete a partition if you don't need the data it contains.
What happens when a file is deleted in NTFS?
When a file gets deleted from the NTFS partition, the system temporarily removes that file, and the memory space it had then shows up as a free space ready to be overwritten with new data.
Can I recover deleted NTFS partition?
Yes, you can easily recover your NTFS partition even without losing data if you haven't overwritten it with new files.
How can I recover my deleted partition data?
The deleted partition data can be recovered in various ways; you can either use a third-party data recovery app or Diskpart.
How do I recover an accidentally formatted partition?
You can recover your accidentally formatted partition using any reliable data recovery tool. In this connection, you can download and install Wondershare Recoverit on your computer to restore your formatted partition and data pretty conveniently & free of cost.
Conclusion
You might find your NTFS partition corrupted for several reasons, and the data stored on that partition might be inaccessible. However, in this article, we have explained different data recovery approaches you can choose to restore your deleted NTFS partition, and consequently, you can recover your lost data also.