Snapchat is one of the most common and beloved social media platforms. Although the app is not that old, Snapchat has quickly risen to land among the top social sites used across the globe. Besides the simple photos and video sharing, Snapchat allows users the power to locate friends on a map, create avatars of themselves, and much more.
But the one thing about digital media is that everything can go wrong with a simple click. Have you ever fallen prey to the accidental deletion of videos on Snapchat? If so, you would certainly need to learn some effective methods to recover deleted Snapchat videos.
In the following read, you can learn how to make videos on Snapchat and how to get back Snapchat data in case you accidentally lose it. Without further ado, let's begin!
Part 1: Is It Possible to Recover Deleted Snapchat Video?
You might accidentally delete anything and then ask yourself how to recover deleted video from Snapchat memory. But it would help if you did not worry because it is possible to recover deleted memories from Snapchat. Different solutions to this problem for both Android and iPhone users will also be discussed later.
Not only this, but Wondershare Recoverit has also provided amazing guidelines to its users to recover any deleted video/ memory and get it back as new as gold.
Snapchat saves the user memories, and they are backed up so, in case of loss, recovery is possible. It allows you to take pictures and capture videos for as long as you want them. You get a flashback of your memories after every year.
Most Incredible All-in-one Data Recovery Software
Wondershare Recoverit recovers your lost videos, photos, files, audio, emails, etc., from hard drives, crashed computers, NAS & Linux systems.
Part 2: Official Method: Recover Your Deleted Snapchat Video in the App
Want to recover deleted Snapchat videos? Snapchat offers an easy solution to get back Snapchat data using the app itself. Here are the steps explaining how to get back your deleted Snapchat video:
Step 1: Open Snapchat on your phone and tap on your "Bitmoji" icon at the top left corner of the home screen. From the profile page that opens, tap the "Settings" icon from the top right corner.
Step 2: Under the "Account Actions" section in "Settings," click on "My Data." You will be asked to refill your ID details, including the username and password. In the next window, you will see a list of all the data that can be recovered from their database. Click on "Submit Request" at the bottom.
Step 3: Snapchat will now prepare a copy of your data, which can take some time depending on the amount of data there is. You will get notified via email when the data is ready. You can download the zip file and recover your deleted video from it.
Although this method is effective and simple, it is quite time-consuming. If there is a large amount of data to be recovered, it can take days for you to receive the email from Snapchat. The method won't be of much use if you need your deleted video urgently.
Part 3: Recover Deleted Snapchat Video from Backups on Your Phone
Fortunately, there are other quick and alternative methods to recover deleted Snapchat videos from your phone. Here are different methods for both Android and Apple users to get back Snapchat data easily.
Method 1: For Android Users
If you are an Android user, we have an easy solution for you. You can recover deleted Snapchat videos using your phone's cache. An app's cache temporarily stores residual data to save time and data. If you have deleted a video, there is a slight possibility that the deleted video will still be available in Snapchat's cache files.
You can follow the steps mentioned below to get back Snapchat data on your device:
Step 1: Firstly, connect your phone to a Windows computer. Now open your phone's internal storage. You can also use your file explorer on Android to access the file system, but it's easier on a computer.
Step 2: Now navigate to the Snapchat folder in your Android's internal storage. You can do this by going to the "Data" folder and then searching for com.snapchat.Android.
Step 3: Inside the Snapchat data folder, you will find a "Cache" folder. Double-click to reveal its contents. You will find folders like com.android.renderscrpit.cache and received_image_snaps. Among these, you can search for your deleted video.
Step 4: To recover your deleted Snapchat video file, simply save it in another location and change its extension. This will help you access your video file in the routine method.
If the above method does not work, we recommend you use the best video recovery software for Android to recover your important video.
Method 2: For iPhone Users
If you are an iPhone user, we have the best possible solution for you to get out of this dilemma. If you wish to recover deleted Snapchat video from your iPhone, you can seek help from your iTunes backup. But this method works only if you have an iTunes backup. In case you do not back up your phone's data on iTunes, there isn't much that can be done. ( You can also try the 10 best iPhone video recovery apps we've picked for you.)
For those of you who keep a regular backup of their data on iTunes, there is still hope. You can easily get back Snapchat data from an iTunes backup using the upcoming method. The process is relatively stress-free and does not require much effort. Here is how you can retrieve your lost Snapchat video from an iPhone:
Step 1: To begin with, attach your iPhone to your computer using a lightning cable. Now launch iTunes on your device to initiate the process.
Step 2: Once a connection is established, search and tap on a phone icon on the app. This will result in the opening of another window. Here, look for the "Summary" button and click to go to the "Summary" tab.
Step 3: A "Restore Backup" option will be visible on the "Summary" tab. By clicking on it, you can search for the file that you wish to recover; in this case, your deleted Snapchat video. Select the desired file and tap on "Restore" to recover deleted Snapchat video from your iPhone.
Bonus Tip: Recover Your Data on Desktop Easily!
Have you ever fallen prey to data loss due to accidental deletion, corruption, or other causes? Losing your important data can feel like an absolute nightmare. But what if you had the perfect tool to recover your lost data from the depths of your computer? Luckily, Wondershare Recoverit exists just for that cause.
Recoverit is an all-in-one data recovery software by Wondershare. Using this powerful tool, you can recover virtually all types of file formats, including images, videos, documents, audio, emails, and more. You can also recover files from external drives and memory cards. Moreover, there is no limit to the number of files you can recover using it. You also get to preview your items prior to recovery and even get enhanced recovery and corrupted video repair options.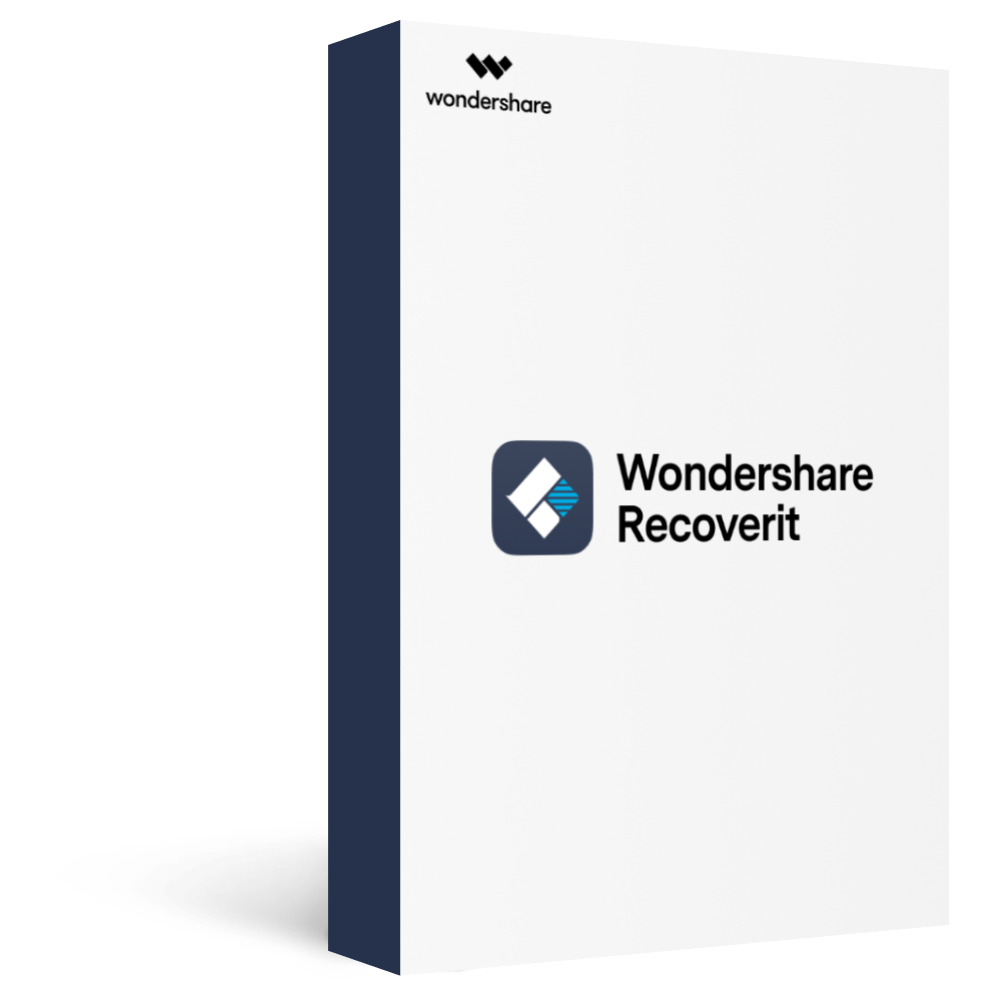 Wondershare Recoverit – Your Safe and Reliable Data Recovery Software
5,481,435 people have downloaded it.
Recovers lost or deleted documents, photos, videos, music, emails, and other 1000+ file types effectively, safely, and completely.
Compatible with all mainstream Linux distros, including Ubuntu, Linux Mint, Debian, Fedora, Solus, Opensuse, Manjaro, etc.
Assists in 500+ data loss scenarios, such as deletion, disk formatting, OS crash, power outage, virus attack, lost partition, and many more.
The simple point-and-click interface allows you to recover data from Linux hard drives in just a few clicks.
How to Recover Deleted Snapchat Videos Using recoverit?
After you download and intall the Recoverit application on your computer, open the app and follow the steps below to start recovering your deleted Snapchat video.
Step 1: Connect your device
If you want to recover Snapchat videos from a smartphone, connect your phone to the computer using a USB cable. If you want to recover videos from a computer or external storage device, make sure the device is connected and accessible.
Step 2: Select the External Device
To recover lost or deleted video from the removable storage media, please select the device as the target location. Then, hit on the "Start" button to move forward.
Step 3: Scan the device
Click "Start" to begin scanning the device for deleted files. This process may take some time, depending on the size of the device and the number of files.
Step 4: Preview and Recover Files
Once the scan is complete, Recoverit will display a list of recoverable files. Browse through the list and look for the deleted Snapchat videos you want to recover, click "Recover" and save them into another safe location. You can use the preview feature to ensure you've found the correct files.
With its advanced features and user-friendly interface, Wondershare Recoverit is the perfect choice when it comes to top data recovery software. You can try it for yourself and marvel at its spectacular performance.
Conclusion
Accidentally deleting your important media files is certainly every user's worst nightmare. But knowing the right methods means you don't have to fret anymore. With the above-mentioned methods, you can easily recover deleted Snapchat videos from your phone.
If you are ever in need of data recovery software, Wondershare Recoverit is there for you. You can recover your lost, deleted, or even corrupted files from your desktop easily using the program.
FAQ
1. Can you post videos from the camera roll to Snapchat?
Yes, you can post both videos and photos on Snapchat from the camera roll.
2. Why is Snapchat camera quality so bad?
Because Snapchat is all about the filters world, so it affects the actual camera quality by taking over with filter effects.
3. Why are my Snapchat videos blurry?
Snapchat videos are blurry because of the lossy compression. The videos are compressed before uploading, and hence the reduction directly affects its quality, making it blurry.
4. How can I recover my deleted Snapchat pictures?
Wondershare Recoverit, the fantastic recovery software, can help you recover any deleted picture or video from anywhere.
5. How to Make a Quick Video on Snapchat Easily
Step 1: Open the Snapchat app on your phone. Check to see if the camera is facing front or backward. If you want to switch it, you can click on the "Flip" icon at the top right corner of the screen.
Step 2: A rounded record button will be visible at the bottom of the screen. Hold it to record your video. Currently, Snapchat allows you to record a maximum of 60-seconds-long video. Once you are done recording, let go of the button.
Step 3: Now, you can add filters or change the speed of your video by swiping left or right on the screen. Multiple other options, such as adding hyperlinks or text, will be available on the right side of the screen. You can click on any of them and apply them to your video.
Step 4: You can now save your video to Snapchat memories by tapping the Save icon at the bottom left corner of the screen. Click on "Send To" and tap on "My Story" to post your video on your Snapchat story. You can also send your video to a friend by clicking on their name and tapping the send icon.