Part 1. Brief of Seagate Backup Plus Portable Drive
Part 2. The trouble of Seagate Backup Plus Portable Drive
Part 3. Recover Deleted/Lost Files from Seagate Backup Plus Portable Drive
Part 4. Tips for Seagate Backup Plus Portable Drive
Part 1. Brief of Seagate Backup Plus Portable Drive
The increase in usage of USB3.0 in new-age technology has allowed a huge amount of superfast bus-powered file storage devices. External SSDs and Flash drives can take the assistance of the superfast feature of the interface.
The hard drives are gradually growing in capacity also and a 1TB portable SSD from the house of Samsung released recently in the market. Although, the expense per GB is quite expensive for the economical technocrats and sometimes it's unavoidable.
From the viewpoint of the technical arena, bus-powered external hard drives which are 2.5" are unique. 2TB USB 3.0 drives are now quite easily available in the market but the latest version of 4TB is recently launched which incorporates external power and dual drives features.
Seagate released the Backup Plus Portable 4TB USB 3.0 drive based on the ongoing tradition and using the conventional features on one of the first 4TB 2.5" drives in the market. Seagate Backup Plus Portable 4TB USB 3.0 drive within it carries a Samsung/ Seagate Momentus ST4000LM016 drive. Facts about this hard drive are at present available on Seagate's official website. User reports suggest that this hard drive may not be appropriate for most notebooks as it has thicker dimensions.
Seagate Backup Plus portable hard drives provide huge file storage capacity, convenience, and speed. These hard drives can be used in both homes and offices; you can accumulate all types of files like pictures, cinemas, brochures, games, application installer files on these storage devices easily. These hard drives are extensively used for backup of important documents and can be restored when they are lost by chance. As the users back up their important documents within this Seagate Backup Plus portable hard drives, they often feel that the data stored on this hard drive is safe and secure and the chances of losing them are isolated. But in reality, such assumptions are vague. Even these devices do malfunction at some point.
Part 2. The trouble of Seagate Backup Plus Portable Drive
Many times customers lose their important data from their Seagate Backup Plus portable hard drive due to certain circumstances and require Seagate hard drive recovery.
Files deleted accidentally: Human faults such as unintentionally erasing a folder or file from the hard disk drive.
Formatting of the hard drives or certain disconnections: Formatting the Backup Plus portable HD or its detailed partition when connected to the system drive. Disconnecting the device before the full formatting is done.
Virus Attack: Deadly viruses or malware damages the folder system of the Seagate Backup Plus portable hard drive leading to data loss and corrupting the file storage systems used in the hard drive.
Mishandling the Device: Abruptly ejecting the device or during file transfer or Using the same portable device on the different operating systems during the copying process. Sometimes these actions do not affect the hard drive much, but regular practice of ejecting the hard drive can corrupt the device.
Other Reasons: Power failure, Hardware defects, software error, file system conversion are some of the reasons for which data is lost from Seagate Backup Plus Portable hard drives.
Part 3. Recover Deleted/Lost Files from Seagate Backup Plus Portable Drive
Recoverit data recovery software, famous software for doing Seagate external hard drive recovery, or retrieving the data from portable hard disk drives. The Free data recovery software has unconventional built-in algorithms to bring back the data from Seagate Backup Plus external hard drive even if the device is failed and corrupt. Other than portable hard disks, the capability of Seagate external hard drive recovery from the memory cards, hard drives, USB drives, FireWire Drives, and iPods.
Recover lost or deleted files, photos, audio, music, emails from any storage device effectively, safely and completely.
Supports data recovery from recycle bin, hard drive, memory card, flash drive, digital camera, and camcorders.
Supports to recover data for sudden deletion, formatting, hard drive corruption, virus attack, system crash under different situations.
This Seagate external hard drive recovery is compatible with the latest versions of the MAC OS. This application is well-matched with Mac OS X 10.6 or later versions, including El Capitan, Yosemite, and macOS Sierra. It performs Seagate external hard drive recovery of files from all Windows file system like FAT32, FAT16, NTFS5, NTFS, exFAT and is well-matched to run on the operating system of Windows like Windows 2008, Windows 2003, Windows Vista, Windows XP, Windows 7, Windows 8 and Windows 10. The minimum system requirement for using Seagate hard drive recovery is a RAM memory of 256 MB or higher.
Procedure for doing the Seagate external hard drive recovery
Firstly, connect the Seagate Backup Plus portable hard drive to your computer.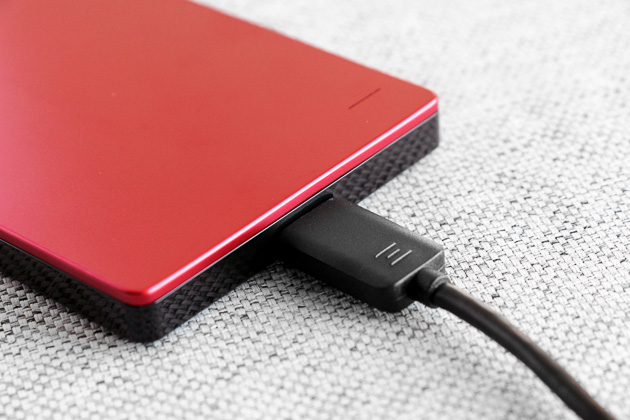 1. Download the free data recovery software(check the OS currently you are using in the machine and download the Seagate data recovery software version required for you) and install the hard drive data recovery software to your system following the steps.
2. Run the hard disk recovery software after it is fully installed on your computer and follow the procedures visible on the hard disk recovery software of your screen.
3. After launching Recoverit data recovery, select the "External Devices Recovery" mode to perform the recovery.
4. Select the drive that signifies the Seagate portable hard drive and then click "Start" to scan lost files.
5. If you can't find the targeted files after the quick scan, please turn to the "All-Around-Recovery" mode to start a deep scan. It can find more files.
6. After the scan, you can preview the recoverable files. Select the desired files and click "Recover" button to get them back. And then please save the files which are rescued to your other desired location instead of the same location of Seagate portable hard drive.
Part 4. Tips for Seagate Backup Plus Portable Drive
Do not detach your portable hard disk abruptly by force during the transfer process or file copying.
Defragment the internal hard drive frequently to enhance the operating performance of the system.
Save your vital files in read-only mode.
If the data is lost from the hard drive, then avoid using the same hard drive for storing files until you use the data recovery. Overwriting is not allowed in the hard drive.
FAQs
Is Seagate Backup Plus good?
The 2 TB Seagate Backup Plus Slim is the best portable hard drive for most people since it's reliable, lighter, and smaller than most of the other hard drives we tested. In addition, it's one of the cheapest drives we looked at per terabyte, yet it outperforms the competition regularly.
Is Seagate Backup Plus SSD or HDD?
SSD Portable Drive Backup Plus Fast will last longer than hard drives but will be more prone to non-catastrophic data errors. Because SSDs do not contain moving elements like actuator arms, they are more robust in extreme and severe settings than HDDs. SSDs are better than HDDs at withstanding accidental drops and other shocks, vibration, harsh temperatures, and magnetic fields.
How do I backup my entire computer?
An external hard drive is usually connected to your computer or laptop via a USB cable to back up your computer. You can select specific files or folders to copy onto the external hard drive once it is attached. In addition, you can recover copies of files and folders from an external hard drive if you lose them.
How do I retrieve data from Seagate Backup Plus?
Step 1: Choose a recovery mode.
Step 2: Decide where you want to go.
Step 3: Scan the hard disc on the Seagate.
Step 4: Recover data from the Seagate drive.
What happens if I drop my external hard drive?
In the worst-case scenario, the hard disc will be damaged. External hard drives are in the same boat. Drops can cause the hard drive's head to crash. It means that the drive heads will get close to the platters and, eventually, the drive will stop working.
What's Wrong with Drive
Recover Your Drive

Fix Your Drive

Format/Wipe Drive

Know Your Drive