With the evolution of technology, the physical size of different kinds of storage devices is getting reduced. On the other hand, their capacities are now larger than ever before. Different types of memory cards are used in different types of devices like smartphones, tablets, etc. While they are getting smaller in physical size, they allow us to store several giga bytes of data in them. The whole memory card data storage experience seems to be very convenient until something happens that corrupts the memory cards. That's right! We often come across the frustration of dealing with broken or damaged memory cards. This kind of issue arises as a result of different reasons including bad sectors, physical damage, computer viruses, file allocation table issues, etc. Some of the most common error messages that are generated when a memory card gets damaged or corrupted are listed below: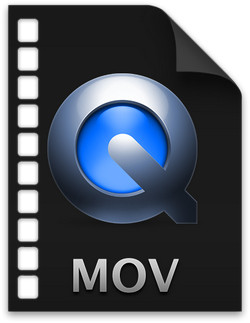 Uninitialized card
The card can not be used
The card is not formatted
Write error
Read error
As a result of these errors, you no longer can access any files present on the memory card. While this appears to be a dead end, there actually are a few things that we may do in order to restore the contents of the broken or corrupted memory card. There are several different techniques that may be deployed in this regard but the best possible solution is to make use of some data recovery software application to get all your lost data back. In case some video files are present on your memory card, there is a good chance that they might get corrupted. So in order to repair corrupt video files, the best course of action is to make use of a video repair tool or video recovery software to restore the original contents of your video files. A few details that you might find very useful in this regard are discussed below for your convenience.
Part 1: The Best Video File Repair Tool
While you may get the desired results by using any of these video repair tools, it is highly recommended to use Stellar Phoenix Video Repair to achieve the best possible results. This software is basically a high end data recovery tool that works on an algorithm that is especially designed to do whatever it takes to revive and restore the original contents of any damaged or corrupted video files. Regardless of the reason why the files got corrupted in the first place, the software is good enough to restore all the original contents of the file.
Fixes video corruption issues by rebuilding header, frame, movement, duration and sound damages.
Repairs video files on Windows like WMV, ASF, MOV, MP4, M4V, 3G2, 3GP and F4V files
Repairs video files on Mac like MP4, MOV, M4V, M4A and F4V
Repairs videos stored on hard drives, memory cards, and other storage media
Provides preview of the repaired video files of supported file formats.
Fixes various corruptions of the file on OS X and Windows OS systems.
Part 2: How to Repair Corrupt Video File
In case you are interested in repairing corrupt video files, you need to get a copy of the Stellar Phoenix Video Repair and install it on your computer. Once you have done that, you need to run the application and follow the below mentioned series of steps to repair corrupt video files using this video recovery software.
Step 1 Click "Add File" button to add your corrupt video files from local drive.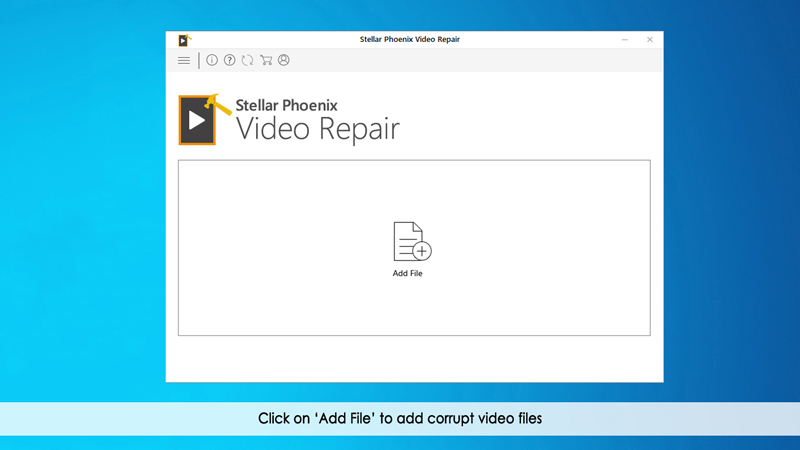 Step 2 Select multiple videos from list and click "Repair" button to repairing.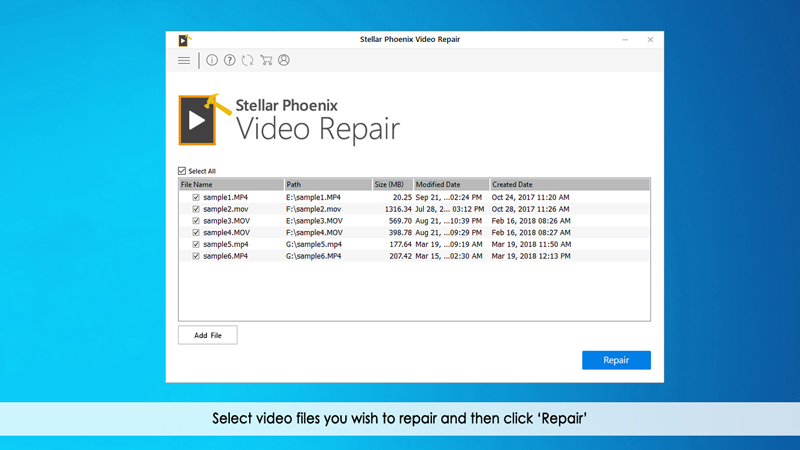 Step 3 All corrupted video files repairing in process.
Step 4 Selected corrupt videos repaired successflly, you can preview repaired video before saving.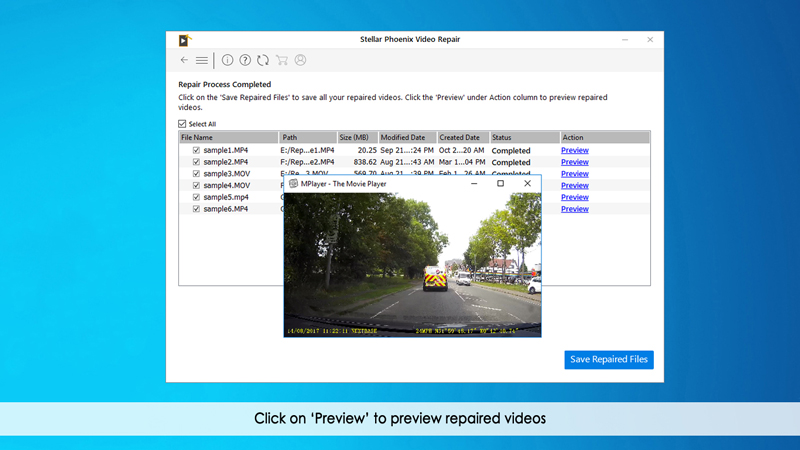 Step 5 Chooes your preferred path to save your repaired video files.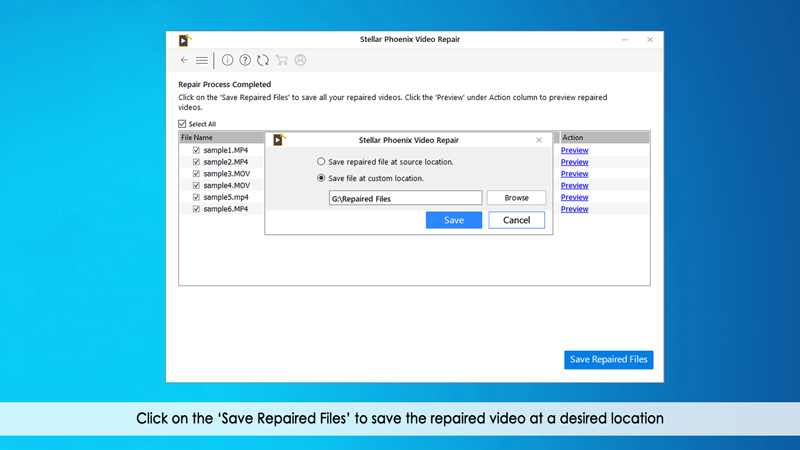 Losing any of your important video data present in a memory card to corruption can be a really frustrating and exhausting experience. Therefore, you need to take enough care to ensure that you never have to go through such a situation ever again. A few helpful tips in this regard are discussed below:
Always keep your memory cards in proper protective cases to avoid them getting physically damaged
It is recommended to scan the memory card for any potential viruses on a regular basis
Always keep a backup of important video files on a securer location
File Repair Tips
Document Repair

Video Repair

Photo Repair