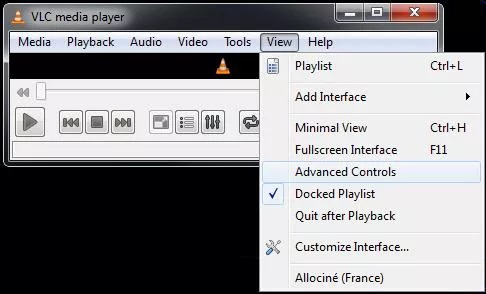 VLC is a most popular and preferred multimedia player with many flexible features. You can create video clips, manipulate them according the need like by cropping, and trim operations, making gifs etc. It is fun to be able to understand and implement such flexible features. You can also make short clips of the fun parts of several video clips and merge them to create a new story outline. Here, in this article we will see steps to create a video, cut/trim a clip using VLC media player.
If VLC media player is not suitable choice for you than also there are various different alternatives to perform cut, trim or crop operation. These alternate methods involve use of different media player or online platform or services.
Part 1. How to create video clips in VLC
First let's see with using VLC media player. It acts as a perfect cropping tool as it is more stable and flexible audio and video player which plays almost all the formats. To start the cropping process, follow the steps stated below:
Step 1. Open the VLC media player, go to label Tools on the toolbar.
Step 2. Select the option "Advanced Controls"
Step 3. Then you can see four options on the left bottom corner of the player.
Step 4. After that click on the "Media-> Open file-> Select the desired video file->Open.
Step 5. After that just pause the video. If you want to cut the video clip from the start, bring the time cursor to zero, thereafter we will select the two options record and play to capture the video clip.
Step 6. You can then fix the video length according to your desire.
Step 7. One can make as many clips as required by using the similar process.
Step 8. After completing the project, click on close.
Step 9. Last after that files will be stored in device.
Step 10. Click on videos, there you can see the clipped videos.
Same process can be used for audio files to extract the audio clips from the large size audio files.
VLC Media Player is best for not only playing videos from different sources but it can be used as a video editing software. You can cut or trim any videos. That means you can select a certain part of your video and cut it out to a smaller clip. You can easily select a beginning point and then an ending point. Then, VLC will automatically cut and save from point A to point B to your PC.
Now, coming up to another operation: Trim operation using VLC media player, to do so we need to consider the following steps: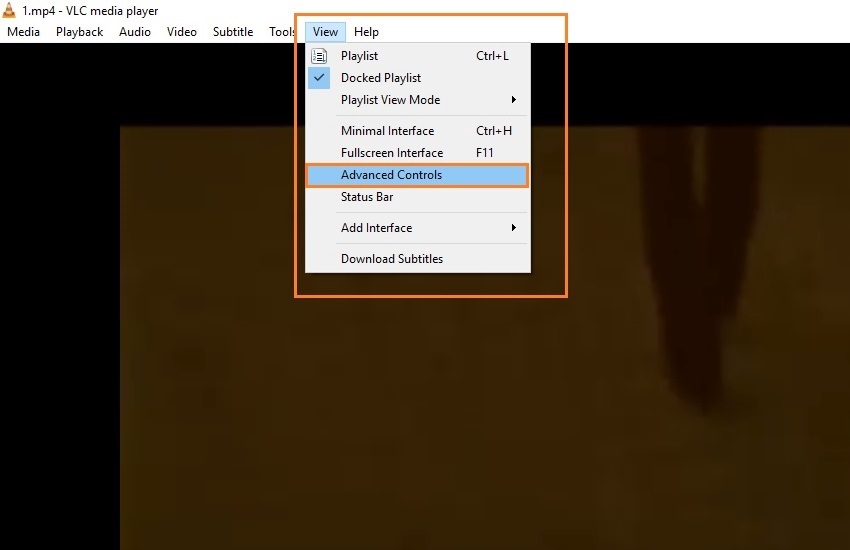 Step 1. Select the start and end point of the trimmed portion you required from the video file.
Step 2. Click on the "Media"
Step 3. Select the option "Convert/ Save", it will open a dialog box.
Step 4. There will be a small section of "You can select local files with following list and buttons." Across that section, there is option to "Add" files.
Step 5. Click on add option and select the video file you desired to be trimmed.
Step 6. After this, you can see the selected file in "You can select local files with following list and buttons." Space.
Step 7. Now, select the check box "Show more options"
Step 8. There you see the start time option. Enter the start time noted in the step 1.
Step 9. To insert the end time, go to the edit option and append the end time after the start time in the similar format as start time is written i.e. : start-time=70.000 : stop-time=121.000. Note that time will only be taken in seconds in this section.
Step 10. Lastly, click on convert/ save.
Step 11. Another dialog box will appear where you can see the source path and you can select the destination address. Click on the start button.
Step 12. Once the conversion process is completed. You can find the trimmed clip at the destination address entered earlier.
---
Part 2. How to Editing video using VLC alternative: using Microsoft Photos app
In this section we will see how to sequence and trim videos on Microsoft Photos.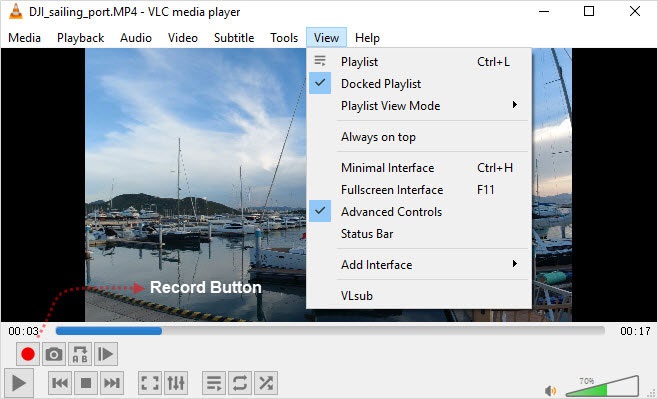 Step 1. Begin by dragging photos or videos from your project down to the story board.
Step 2. Each photo or video will appear as a card on the story board which can be shuffled to make your own sequence.
Step 3. To preview what you have got so far, you can click on the play button.
Step 4. You will notice that as your video plays, the card on the story board is highlighted below.
Step 5. If you like to shorten any video then select the card on story board containing that video and click on Trim.
Step 6. This takes you the page where you can choose which part of the clip you want to use.
Step 7. Grab the left handle to select the start point and you can choose the right handle to select the end time. Click on play to double check.
Step 8. You can change how long a photo appears on your video.
Step 9. For that, select card and select duration or simply select the duration number shown on the card and change accordingly.
---
Bonus Tip. How to repair video corrupted by wrong editing operation with VLC or other video editors
While editing these video or audio formats there might be a chance that video is corrupted by wrong editing operation with VLC or other video editors. To repair these, we can use Recoverit Video Repair. It is owned by very popular name Worldshare. The corrupted video can be result of the faulty SD cards/ memory cards/ memory devices. The best solution to these errors is to recover them by using software services like Recoverit.
To repair video using Recoverit software, we can simply do that by using 3 easy steps.
Step 1. Add corrupted file by clicking on Add button. After this, you selected file can be seen on the sample space.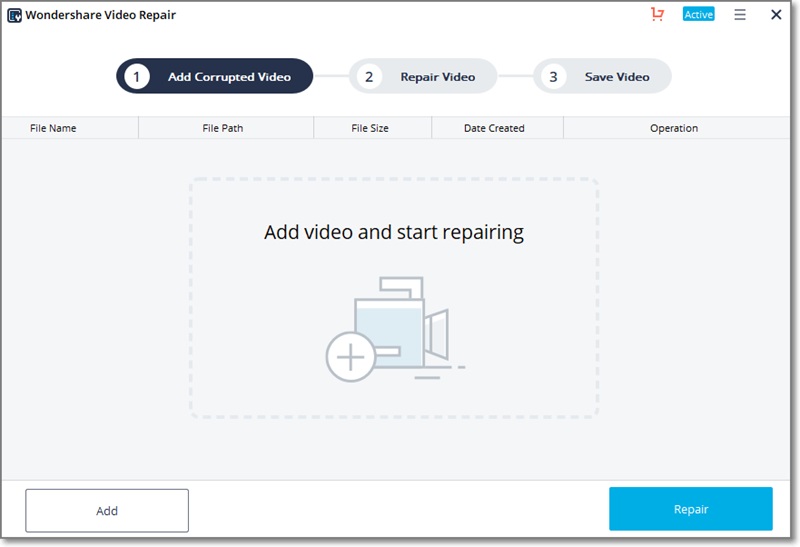 Step 2. Click on "Repair video".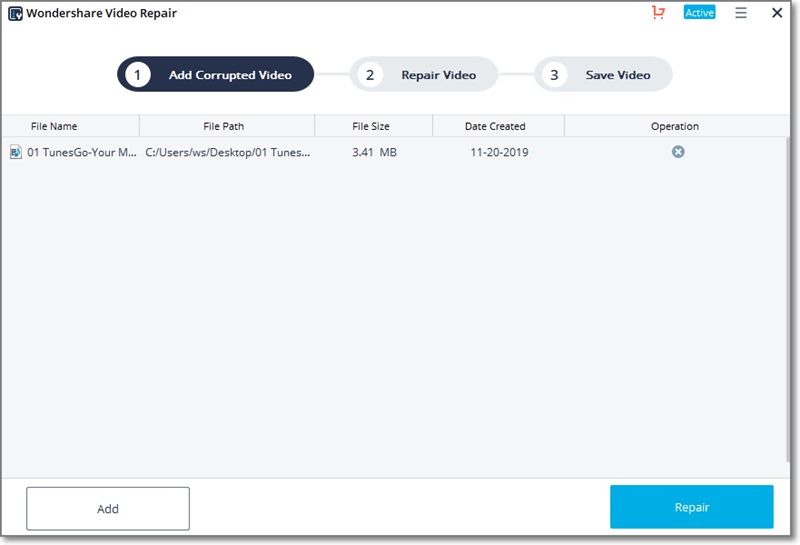 Step 3. Last after completion of the process of repairing video. Click on "Save Video".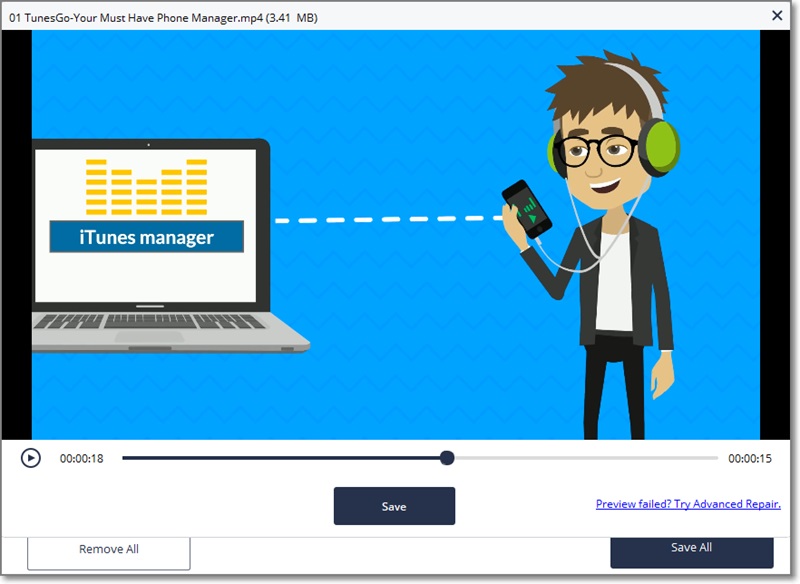 If you encounter any problem with the basic repairing tool then you can also explore the feature of advanced repairing tool. To do the advanced repairing, you need to add the sample file at the new dialog box appeared on screen after selecting the advanced options. Note that sample file should the correct file which is not corrupt. After selecting sample file, click on the "repair" option.
After completion of the process, you can also check the repaired file by selecting the play option.
You can use the trail free version to check the authenticity and efficiency of the software but enjoy all the features you need to get the license of it. This software is very beneficial for all kind of data recovery methods regardless of the formats of data. Here data can be video, audio, text or image format.
Solve All Media File Issues
Recover & Repair Photos

Recover & Repair Videos

Recover & Repair Audios

Recover & Repair Cameras