We often hear people complaining about the slow performance of their computer systems even when they pack the fastest microprocessors under the hood. If you are experiencing such an issue, the best option would be replacing your existing hard disk drive with a solid state drive. Solid state drives or SSDs have become very popular in the computing industry due to a number of reasons including their ultra fast performance, reliability, and security in comparison to ordinary HDDs. In case you want to migrate windows 10 to SSD, you have come to the right place as this article discusses all the information that you may require on this subject.
Part 1: What's the Difference between HDD and SSD?
HDD (Hard Disk Drive) may be referred to as a basic kind of computer storage device that makes use of magnetic storage media for storing data. Hard disk drives have been around for several decades now as they offer pretty reasonable performance and safety features. But keeping in view the ever increasing influence of computers in every walk of our lives, the operational capacities of hard disk drives were lagging behind the required level. Therefore the world had to switch to Solid State Drives.
SSDs (Solid State Drives) are the latest kind of storage devices available in the market. They are much faster and safer in comparison to hard disk drives as they store data in the form of memory flashes rather than copying it on magnetic tapes. Unlike hard drives, SSDs do not incorporate any moving parts which makes them more reliable. In addition to this, SSDs don't sustain any heating problems either. So keeping all these fact in view, SSDs are considered to be much better in comparison to ordinary hard disk drive when it comes to performance and reliability.
Part 2: The Advantages of Migrating Windows 10 from HDD to SSD
As discussed in the above sections, SSDs are much better in comparison to HDDs. Some other advantages that you might enjoy when you migrate windows 10 to SSD are listed below in order to give you an overview on what to expect out of this entire experience.
SSD offers fast retrieval of data
SSD ensures safe keeping of your data
SSD does not create any unwanted platter spinning noises
SSDs may work under harsh environmental conditions without sustaining any damages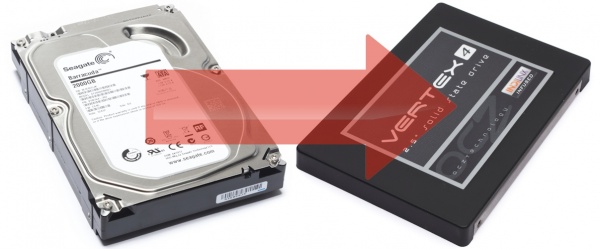 Part 3: How to Migrate Windows 10 to SSD with Software
If you want to migrate your Windows 10 to SSD, the tutorial given below might prove to be really helpful.
1. Creating A System Image Backup of Windows 10
Unlike the previous variants of Windows OS, Windows 10 does not incorporate a built in utility for taking a backup image of the system. Such a backup image may be referred to as an exact replica of any of your computer drives. So if you are interested in creating a backup image of your windows 10 system, you might want to follow the process discussed below.
Step 1 First of all, you need to open up the control panel of your system. Once you are in, get to the 'File History'.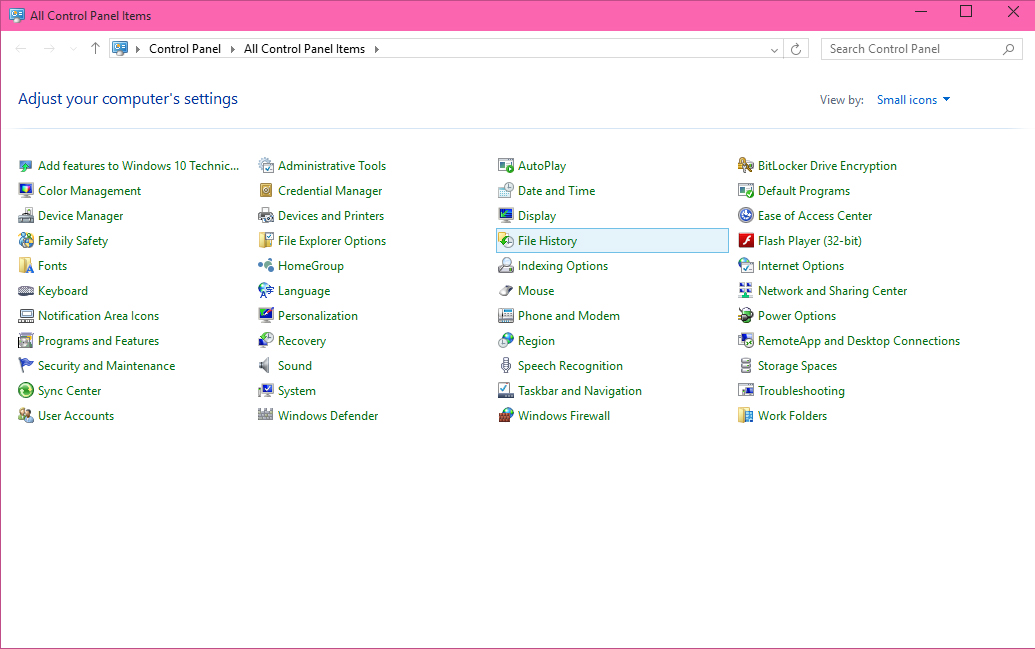 Step 2 Take a look at the bottom left side of the screen. Under the 'See also' tag, you'll be able to spot a button saying 'System Image Backup'. You need to click on it and move on to the next step.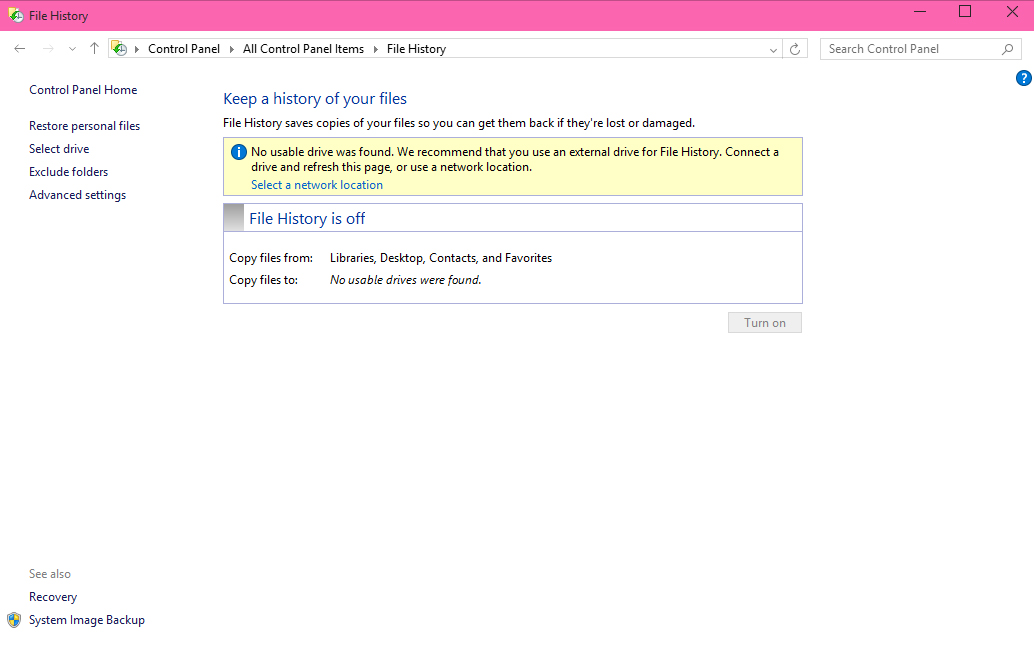 Step 3 Upon clicking, the system image backup tool will open. You need to choose a location on your computer for saving the backup image of your system. You may choose a location on your hard drive, a DVD drive or on some network location as well. Once you are done, hit the 'Next' button. Now confirm all the settings and hit the 'Start backup' button to initiate the process.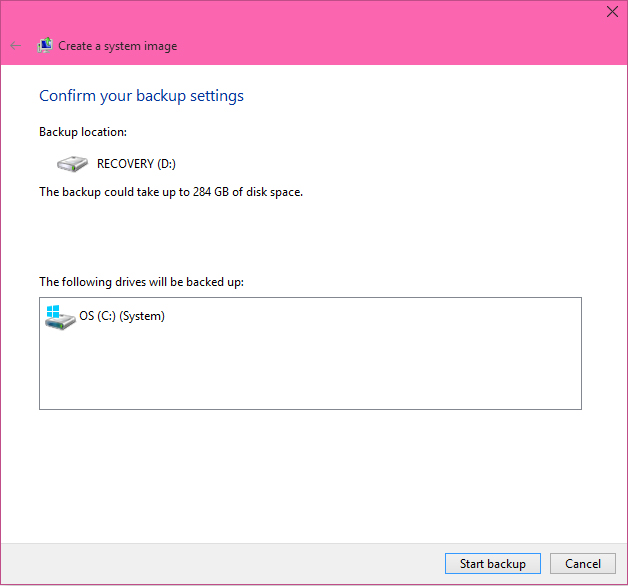 In order to restore the saved backup image of your computer, you need to open up the settings menu of Windows 10. Here you need to find 'Update and recovery'. Look for 'Advanced Startup' option under the 'Recovery' menu. Now hit 'Restart Now' and let your PC restart. Upon the completion of the reboot, open up Troubleshoot > Advanced Options > System Image Recovery and follow the wizard to restore your data.
2. Migrate Windows 10 to SSD with EaseUS
In case you are looking for a good tool to migrate windows 10 to SSD, you might want to check out the EaseUS Todo backup application. Some of the most prominent features offered by this amazing tool are listed below.
Offers easy and convenient management of disk partitions
Allows you to resize or move your partitions
Allows you to merge partitions
Allows you to check the status of your existing partitions for any errors or irregularities
Allows you to wipe, delete or format any partition
3. Migrate Windows 10 to SSD with AOMEI Backupper
AOMEI Backupper is yet another high end tool that might ease things up for you when you are looking to migrate windows 10 to SSD. Some popular features exhibited by this software are listed below.
Allows you to take differential, incremental, full and automated backups
Allows you to clone your existing drive to SSD, SSD to SSD and HDD to HDD
Offers a variety of disaster recovery solutions along with numerous data protection features
Offers real time data sync
Supports different variants of windows operating system
Sometimes due to unexpected reasons, some of your data lost while you are trying to migrate windows 10 to SSD. Recoverit Data Recovery tool might come in very handy in such circumstances. Some notable features offered by this tool are listed below.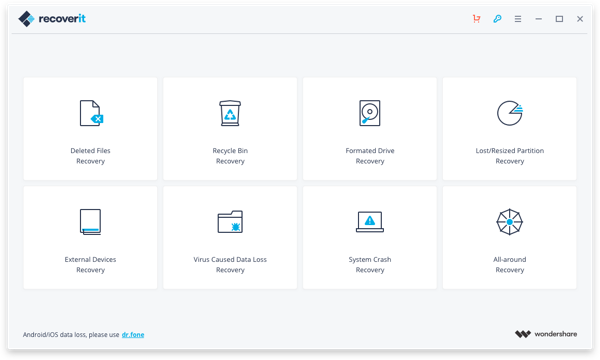 Recover lost or deleted files, photos, audio, music, emails from any storage device effectively, safely and completely.
Supports data recovery from recycle bin, hard drive, memory card, flash drive, digital camera and camcorders.
Supports to recover data for sudden deletion, formatting, hard drive corruption, virus attack, system crash under different situations.
Security Verified, people have downloaded it

Partition Recovery
Data loss for deleting or formatting partition mistakenly? Recover data stored on partitions that have been deleted or formatted,and even from lost or hidden partitions.

Deleted File Recovery
Accidentally deleted important files without any backup and empty the "Recycle Bin"? Recover deleted files from PC/Laptop/Server and other storage media easily and quickly.

RAW Hard Drive Recovery
Restore inaccessible, hidden or severely corrupt data that is usually caused by file system damage, RAW hard drive, RAW partition or partition loss with this powerful data recovery software.