The Ctrl + Z key is used simultaneously to undo the last action on your system. However, do you know that we can recover files deleted by ctrl z? The deleted files are saved in the recycle bin. Even if the files have been deleted permanently, the Ctrl + Z can assist in restoring them. All you have to do is follow instructions and the things we are sharing in this article. Anyone can recover files deleted by ctrl z on Windows, and the process is quite more effortless. Moreover, if the Ctrl + Z doesn't work, then we have another solution in the form of Recoverit tool introduced in this piece.
Part 1: How to Recover files Deleted by ctrl Z
Method 1: Quick Undo Ctrl + Z Delete
Losing data may be stressful for most of us. However, we can recover deleted files through pressing Ctrl + Z on the keyboard. However, there is a chance that fails to undo the deletion using Ctrl + Z way, even causes more files loss.
In this way, you can try the below steps to recover lost files:
Open the File Explorer
Locate the folder where the deleted files are
Right-click on the folder and select Undo delete option
In most cases, you can get back the recently deleted file by this way.
Method 2: Recover Windows 10 Ctrl+Z Deleted Files with Recoverit File Recovery Software
Many times, we face issues by mistakenly deleting a file from the computer. In such a situation, it is obvious to lose your calmness and find a way to get access to the deleted files. You don't have to behave like that because there is a solution to everything. To handle this situation, you can use the best and reliable recovery tool available for Mac and Windows users. We only recommend you Recoverit because it recovers files in just three steps. Rolled; out in 2003, this tool has the potential to recover files from the hard drive, recycle bin, and even the permanently deleted files. Read the following steps to learn how recover files without ctrl z.
Step 1: Run Recoverit on your System
Open any web browser and visit the official website to download and install the Recoverit Data Recovery tool. Run the software by double-clicking on its icon. You can run this software by typing its name in the search box present at the bottom of the taskbar.
Step 2: Decide a location
Select the location from where you have deleted the file. Also, choose a hard disk located under the "Hard Disk Drives". You can also select "Desktop" present under the "Select Location" tab. Next, hit enter on the "Start" button.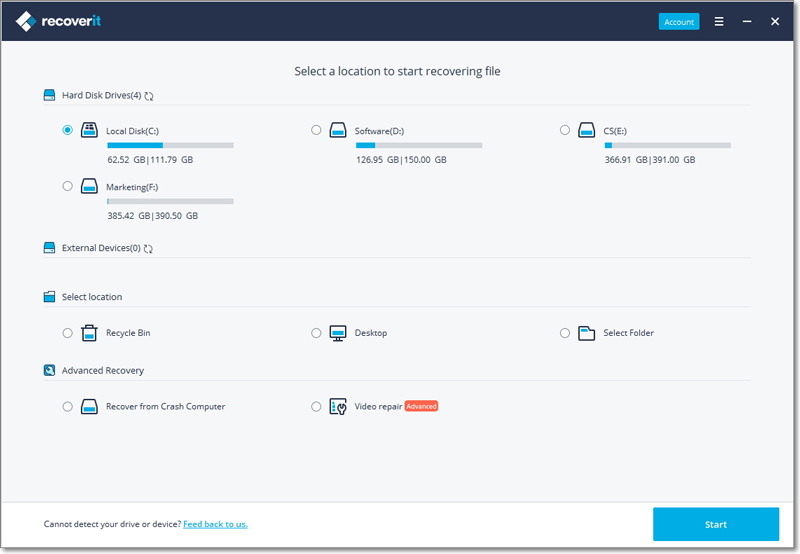 Step 3: Location Scanning
Recoverit begins scanning process of the selected location that takes some minutes depending on the file size and type. You can perform the process of pinpointing files. Moreover, you also have the option of filtering files to view some selected ones.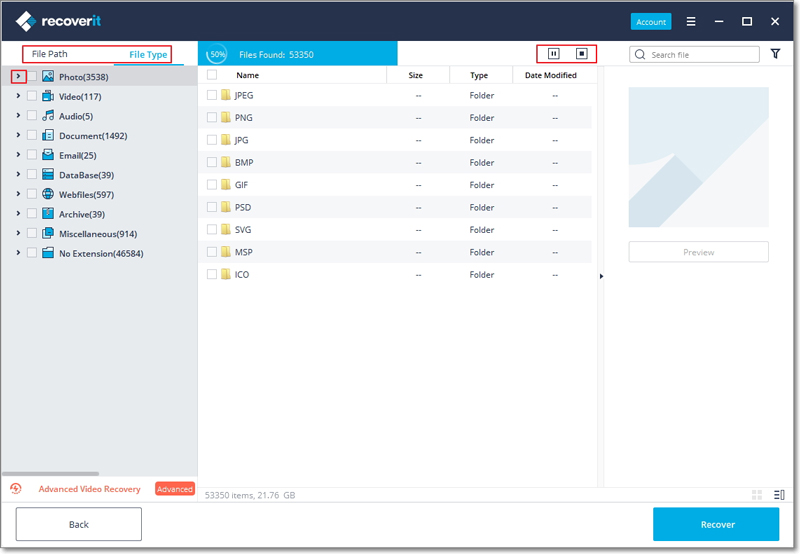 Step 4: Preview and Recover files
Before saving any deleted file back to the chosen destination, you must preview and check them first. Click on the file to get the info related to that particular file. A thumbnail is displayed to the right side of the panel. As soon as you click on the "Preview" button, the preview window appears. The user can preview any file type.
After previewing, you can recover them now. You require clicking on the "Recover" button now to restore the file. Select the path where you want to save the file. Congratulations now for learning how to recover files deleted.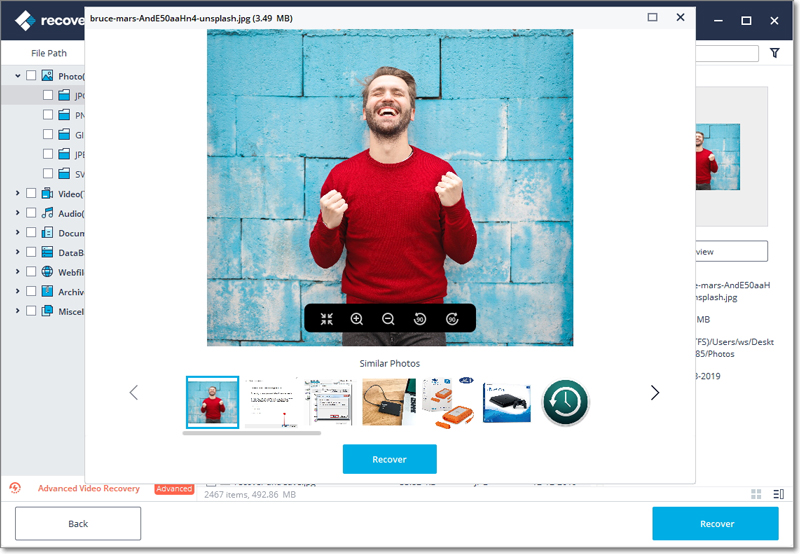 ---
Part 2: How to Prevent Data Loss from Ctrl+Z again?
If you are a habit of using Ctrl+Z quite often, then you must learn to prevent data loss. If by mistake, you use Ctrl + Z and undo the files, then there is no method to restore them. Though, you can prevent it next time by using Dwuendo program. You have to disable the Ctrl + Z and Ctrl + Y command when the File explorer is active. This works for every Windows users.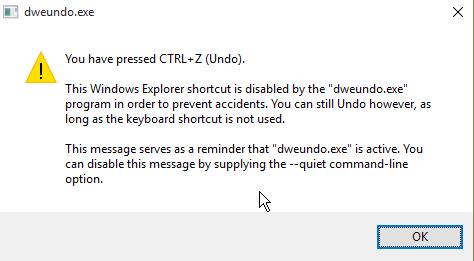 ---
Part 3: About Ctrl +Z, Ctrl + C, Ctrl + V, And Ctrl + X
When Ctrl is used in the combination of other keys, it works as a shortcut for carrying out specific tasks. Holding down Ctrl key and pressing Z key is especially for restoring the recently deleted files. Hold down the Ctrl + C to copy any file, text or folder. The Ctrl + V is used for pasting copied text or file to the destination folder. All these shortcut commands are beneficial while working on various programs on the desktop. This saves your time and job too in case you lose a file of your company accidentally.
---
The Bottom Line
This is how you recover files deleted by ctrl z. This simple command removes the stress from your mind when you delete a file. Besides, we let you meet a simple recovery tool "Recoverit" that we feel it's great. It is featured with powerful functions for recovering a deleted file. Lost photos, videos or a document on your computer? Don't worry because Recoverit can retrieve them quickly using three steps. It is compatible with over 1000 file types. You can use it anytime and anywhere you want.
People Also Ask
What does Ctrl Z do on desktop?

Suppose you are working in the word program and by mistake, you delete some text. Just use Ctrl with Z to undo that text. Besides, this command provides the easiest way for restoring files -the files recovered within a moment.

How do I recover a deleted file?

There is a plethora of options to recover a deleted file. The most recommended one is a third-party software if the ctrl + z is unable to retrieve. And the ideal recovery tool is Recoverit for which is available for Mac and Windows users.

How do I undo Ctrl delete?

Right-click on the file or folder and click on the "Undo Delete" option instead of holding ctrl and pressing z key. This is another way to undo Ctrl delete.
Recover & Repair Files
Recover Document Files

Repair Document Files

Recover & Repair More

Clear & Delete File