Did you mistakenly delete a whole partition on your Linux server? You're probably wondering how to recover your files. Well, you're in luck. You are more likely to successfully recover your Linux files and partition in Windows when you use the tools explored in this article.
In this guide, you'll learn all you need to know about what causes data loss on Linux devices and how to recover Linux files from Windows using two practical tools. We'll also compare both tools to help you determine the best option for you.
Part 1. Causes for Data Loss on Linux Devices
Data loss is common and can happen in any PC, regardless of the operating system. Linux users commonly face data loss when they modify, create, or save data in their systems. There are many causes of data loss on Linux devices; below are some common ones.
| | |
| --- | --- |
| Cause | Description |
| Human Error | Accidentally press the Shift+Delete button or run the rm command without ensuring that the files are unimportant or backed up. Unplanned formatting of your Linux device also falls within this category. |
| Virus Infection | The virus infection tends to occur when you download an unsafe piece of data from a compromised website or other forms of sources like emails and more. |
| Sudden Power Loss | Loss of power can also result in data loss on your Linux device. An unexpected shutdown of your PC could result in the corruption of the file system, causing data to be inaccessable. |
| Bad Sectors | Most people are unaware that bad sectors on your Linux device can also result in data loss. When this happens, you'll find that data saved for this sector disappear or become corrupt. |
| Reinstalling the System | When you try reinstalling the operating system, you might select several options without reading the warnings. Sometimes, your Linux system will warn you that it will reformat the partition where you installed the OS. If you ignore this warning, you will lose all the content on that partition. |
Part 2. Two Methods to Recover Linux Files/Partitions in Windows
Luckily, you can use two effective methods to recover Linux files and partitions from the various data loss scenarios shared above. In this section, we'll explain what they are and the steps you need to follow.
Method 1: Using Recoverit Linux Recovery (Without Hard Drive Pull-Out)
The easiest and most effective method to recover Linux files from Windows is using professional data recovery software. Although there are many options, Wondershare Recoverit stands out for many reasons., Recoverit supports the Linux operating system, making recovery of Linux partitions and files easy.
Unlike other data recovery tools, Recoverit Linux File Recovery doesn't require pulling out your hard drive from the Linux device. Instead, it works through a remote connection and offers an intuitive user interface that makes it easy to use by beginners and professionals.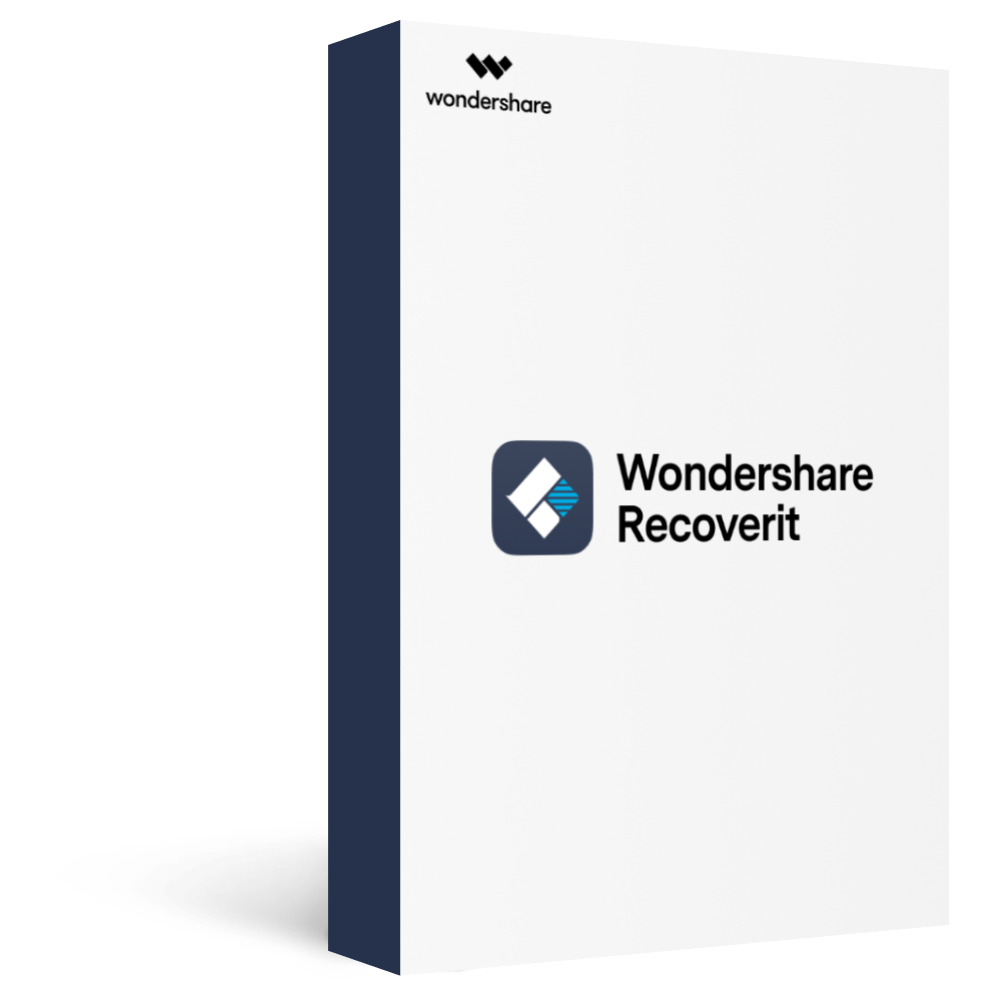 Wondershare Recoverit - Your Safe and Reliable Linux Recovery Software
5,481,435 people have downloaded it.
Recovers lost or deleted documents, photos, videos, music, emails, and other 1000+ file types effectively, safely, and completely.
Compatible with all mainstream Linux distros, including Ubuntu, Linux Mint, Debian, Fedora, Solus, Opensuse, Manjaro, etc.
Assists in 500+ data loss scenarios, such as deletion, disk formatting, OS crash, power outage, virus attack, lost partition, and many more.
Recovers Linux files from Windows through a remote connection. No need to dismantle the Linux device and pull out the hard drives.
Steps to Recover Linux Files/Partitions from Windows Using Recoverit Linux Recovery
Recoverit Linux Recovery is simple to use. You can check out the video tutorial or text guide below to learn the simple steps you need to follow for a speedy recovery.
Step 1: Launch the software after installation and tap on the NAS and Linux options provided on the left side of the main interface. Then, click the Linux Recovery button.
Step 2: Recoverit will require you to connect your Linux device to Windows to continue the recovery process. Put in the required information to set up a remote connection, and click the Connect button once you're done.
Step 3: After establishing the connection, Recoverit will automatically begin scanning your lost files and partitions in the Linux device. You can wait for the process to be complete or stop the process once you have found your desired data.
Step 4: You can preview the scanned files to determine if they're the ones you want. If you find the files you're looking for, select them and then hit the Recover button to recover Linux files from Windows using Recoverit.
That's all you have to do; you can now access your Linux data on your Windows PC again. You'll find no damage to the files, and they're in the same condition as before you lost them.
Method 2: Using RS Linux Recovery (Must Pull Out the Linux Hard Drive)
Another effective way to recover a Linux partition in Windows is using the RS Linux Recovery tool. This recovery software helps users recover data from a deleted or corrupted Linux partition on Windows in no time at all.
It will effectively restore the entire structure and content of the hard disk after the formatting process. Whether it's EXT4, XFS, BTRFS, or UFS, this tool will allow you to recover not just files but entire partitions after damage or accidentally formatting the partition table.
Steps to Recover Linux Partition in Windows Using RS Linux Recovery
Step 1: Download and install the RS Linux Recovery software on your Windows PC from its official website to recover your lost Linux data.
Step 2: Take out the hard drive where you have lost data from the Linux device and connect the hard drive to your Windows PC.
Step 3: Launch RS Linux Recovery. You can select the Linux partition or disk you want to scan on the main interface for the lost files.
Step 4: The scanning process will begin, and after the process is complete, it will provide the result in the standard disk structure. You can easily navigate through the results via the directories and view the scanned content on your Linux hard drive.
Step 5: RS Linux Recovery tool offers you a preview feature to confirm the integrity of the files you want to recover.
Step 6: Select the files you want to save to the restore list from the scanned result. You can also select a whole partition if you're going to recover the Linux partition in Windows. 
Step 7: After selecting, click the Recover button to continue the Linux file recovery process on your Windows computer.
Step 8: Choose the location you want to save your data and click Recover again.
That's it, you have your lost Linux partition back, and you can explore the files within to ensure they are in excellent condition.
Part 3. Comparison of Recoverit Linux Recovery and RS Linux Recovery
Although RS Linux Recover and Recoverit Linux Recovery are professional Linux data recovery software, some features set them apart. This section will compare Recoverit Linux Recovery and RS Linux Recovery to help you determine your best option.
| | | |
| --- | --- | --- |
|   | Recoverit Linux Recovery | RS Linux Recovery |
| Supported OS | Windows and macOS | Windows |
| Supported Linux File System | EXT4 and BRTFS | EXT2/3/4, XFS, UFS, ZFS, BTRFS, and ReiserFS |
| Price | Free Trial and Premium begins from $79.95 | No free version and price begins from $67.95 |
| Disk Pull-Out | Supports remote connection | Requires pulling out hard disk from the Linux for recovery |
Conclusion
You need reliable data recovery software to access and recover your lost files and partition in your Linux PC from Windows. This is because even though Linux offers in-built support for Windows NTFS partitions, the Windows OS cannot directly read Linux partitions without the help of professional data recovery software.
This article reviewed Recoverit Linux Recovery and RS Linux Recovery and how these two tools can help you get your Linux files and partitions back using a Windows PC in no time.