[2023] Top 5 Largest External Hard Drives
Backing up personal data is an essential requirement for everyone. Hence it's important to know how to use an external hard drive. Currently, the demand for hard drives is growing faster than ever because of the expanding needs of many businesses. The first iteration of this technology was introduced by IBM in 1956. It was large, almost around the size of two large household refrigerators, and had a total capacity of 5 MB.
From 1956-2015, there has been a great improvement in modern hard drives. Now, innovative technology has been introduced and hard drives have new interfaces and greater storage, performance, and flexibility. It is essential to have the ideal external hard drive to keep your data safe. The type and size of external hard drives vary depending on your requirement. Also, the configuration of every hard drive is different for different operating systems. These external hard drives are equipped with the latest technologies that protect your hard drives, even if you drop them. Overall, the best external hard drives must be slim, durable, and have wireless mobile backup features.
The top 5 largest external hard drives that expand your storage capacity are discussed below.
Top 5 Largest External Hard Drives
1

Seagate Backup Plus Slim for MAC:

Company Name: – Seagate

Specifications – Using this, you can easily back up content from your social networking sites. Seagate Backup Plus Slim for MAC is compatible with USB 2.0. It provides ample space for storing music files. Apart from this, it provides data transfer rates of up to 4.8 GB/s via USB 3.0. You can easily back up your photos, music, and videos through the Seagate dashboard. 2-year access to OneDrive allows you to utilize 200 GB of Cloud storage with purchase to share your stuff with ease. Thus, Seagate backup plus hard drive provides you a way to save your entire digital footprint. It delivers high-quality speed and reliability.

Reviews: – USB 3.0 interface, Time Machine compatible, formatted for Mac, and easily portable which makes it a preferred choice among users.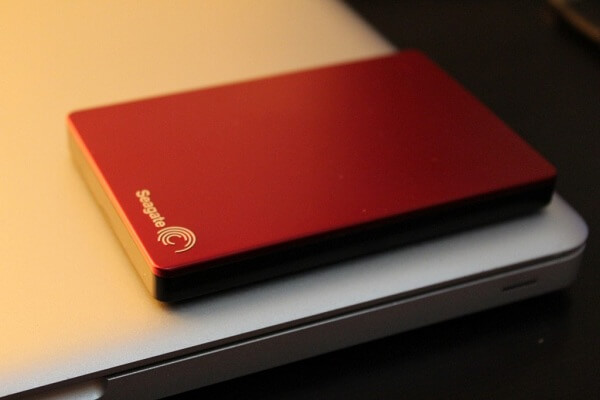 Price: – $79.93 for 2TB as listed on Amazon
Media site that recommends it: PCMag
To recover files from external hard drives?
Try Recoverit
5481435 people have downloaded it
2

Western Digital My Passport for MAC:

Company Name: – Western Digital Company

Specifications: – Choosing this versatile and fast storage device is the surest way to secure your data without burning a hole in your pocket. This is the most affordable desktop solution that is compatible with Windows and MAC. "?WD My Passport' is available in single and dual drives with high-speed performance, Cloud backup with Dropbox, and many other essential features. A seventh generation of "?My Passport' line of the external hard drive was released by WD with a maximum capacity of 3TB. It is similar to My Passport Ultra in terms of design and dimensions. The "?My Passport' for MAC provides data transfer and power supply via USB 3.0. Along with these features, it offers standard 256-bit AES encryption and compatibility with Apple Time machines. WD is famous for providing inexpensive portable storage.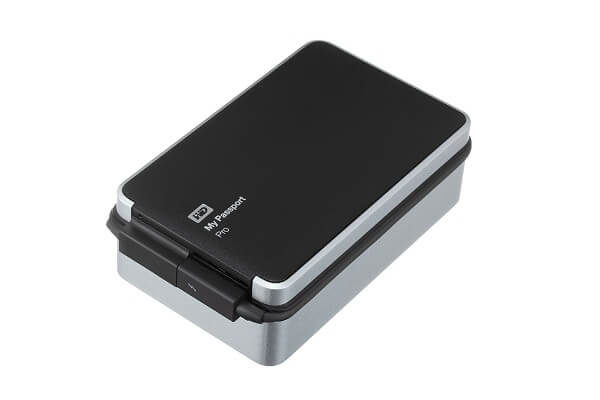 Reviews: – Multiple data management options, fast transfer rates, universal connectivity, and WD quality inside and outside make it a promising purchase.
PRICE: – $91.90 for 2 TB and $105.99 for 3TB as listed on Amazon.
Media site that recommends it: TechRadar
You may also like: Western Digital Disk Recovery
3

Synology Disk Station DS214+

Company: – Synology

Specifications: – The Synology Disk Station DS214+ is specially designed for small to medium businesses. Being energy efficient and relatively quiet, this device is used widely to share files across Windows, Mac, and other platforms. It is a 2-bay NAS server that has a maximum capacity of 10TB. The DS214+ is a toolless, hot-swappable drive with excellent mobile device access. Synology Disk Station comes with a two-year warranty. The major advantage of this hard drive is that you can expand your storage capacity using the USB3 ports that are on the rear of the DS214+ as well as a single eSATA port. By Downloading Synology's Cloud Station Software, you can also use your DS214+ as a Dropbox sync device.

Reviews: – Versatile, award-winning management interface and vigorous line of complementary mobile apps make this device a dream come true for every geek and nerd.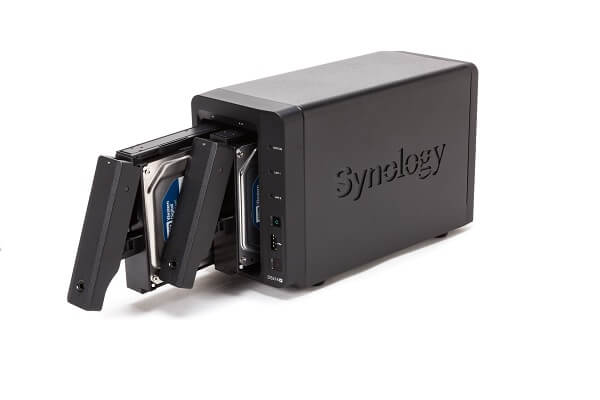 Price: – $299.99 for Diskless as listed on Amazon.
Media site that recommends it: GeekDaily
4

Transcend 1TB Military-Grade Shock Resistance

Company Name: Transcend

Specifications: – Listed as one of the most popular shock-resistant portable drives for those who travel regularly. Transcend 1TB Military-Grade Shock Resistance is specially designed to meet the US Military drop-test standards. This is available with an advanced 3-stage shock protection system and a durable anti-shock rubber outer case. The outer shell of this hard drive is made of slip-resistant silicon material. It is equipped with a USB 3.0 interface that provides incredible ultra-high speeds to make your file sharing easier. It is not that difficult to use this drive. You can simply connect this drive to a USB 3.0 port. This enables you to drag and drop the desired files to and from the device. For added value, this device supports Windows, Mac OS X, and Linux systems, thus making it one of the most valuable, versatile, and largest external hard drives.

Reviews: – Military Grade Shock resistance, Compact, Durable, and One-Touch Auto-Backup Button.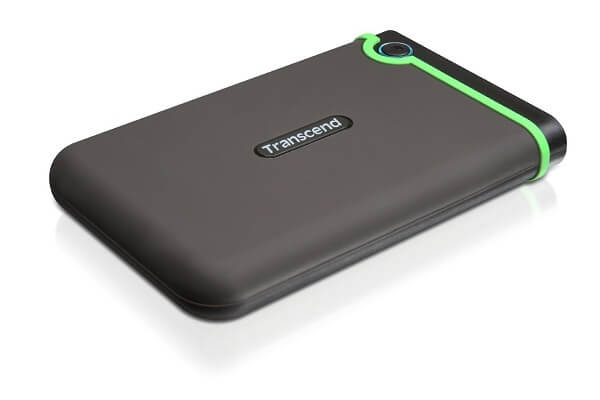 Price: – $69.97 for 1TB as listed on Amazon.
Media site that recommends it: – TechRadar
5

Samsung 16TB SSD

Company Name: – SAMSUNG

Specifications:- In comparison to large external hard drives developed by Seagate and Western Digital, the Samsung 2.5 inch is the world's largest hard drive with 16 TB capacity. This is specially designed for enterprise purposes. It would easily fit in your laptop and its price is expected to be between $5000 and $7000, initially. In 2013 and 2014 this device was boosted up from 24 layers to 36 layers, but now Samsung has managed to cram 48 layers of 3-bits per cell. It provides enough space to hold a lifetime of photos. It is equipped with Samsung's new 32 GB NAND flash memory technology. With a total capacity of 768 terabytes, Samsung demonstrates why 48 of the drives are packed into a single server.

Reviews: – Performance rated at 2,000,000 IOPS, designed for enterprise customers, and way more than enough storage space.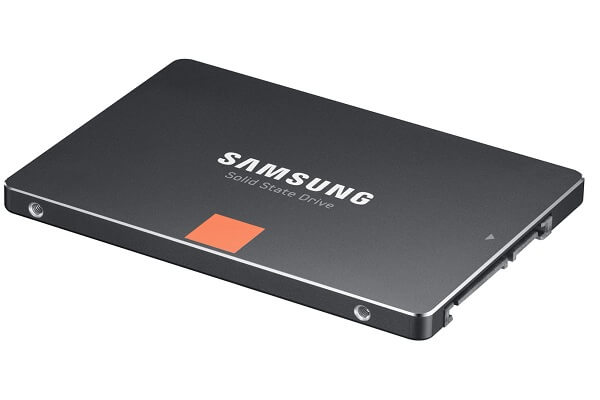 Price – $985.68 for 2TB as listed on Amazon.
Media site that recommends it: CNET
Whenever it comes to purchasing a hard disk, people always opt for the largest external hard drives. Greater space in the hard disk drive allows room for more entertainment options. Therefore, when deciding on your next hard disk, be sure to consider our list of the largest external hard drives so you don't waste your money!
Best Free Data Recovery Software for Hard Disk in 2023!
If you lost data on your external hard drive, don't worry! You still have the chance to get lost data back. To recover files from external hard drives, you can try the following tool - Wondershare Recoverit hard drive data recovery software.
How can Wondershare Recoverit help?
Recover hard drive data in three simple steps
Save files, and folders from crashed computers through a bootable USB toolkit.
Repair your corrupted and fragmented videos intelligently.
You can also refer to the following videos to check the reviews for 5 different hard drive data recovery software.
FAQs
What is the largest size external hard drive?
Currently, the external hard drives with the most capacity are the Aegis Padlock DT FIPS and the Seagate Iron Wolf Pro, both of which can have up to 18TB of information, which for a conventional user would be difficult to fill. This storage size will surely be expanded in no time thanks to technological development.
Can a hard drive last 10 years?
It has been established that the average lifespan of a hard drive is around 20,000 hours, which means 833 days and this equates to 2 years and 3 months if it was turned on all that time. For example, if you use your computer for eight hours a day, statistics say that your hard drive could work for almost seven years. However, if you take care of your device, it is very likely that it can be used for 10 years or even longer.
What is the future of hard drives?
Despite the rise of Solid State Drives (SSD), hard drives remain a highly demanded storage alternative, as well as being relatively inexpensive, unlike other storage devices. In 2020, the HAMR technology was announced, which ensures that the material of the hard drives will be based on steel and not cobalt like the traditional ones; it was also mentioned that the data density per square inch can be up to 6TB, so it will surely be possible to see hard drives of up to 80 TB.
Is 2TB enough for a gaming PC?
It all depends on the number and type of games to be installed on the computer. For example, video games that have patches, add-ons, and expansions, may occupy several tens of gigabytes or even more as Cold War or Call of Duty: Modern Warfare 2019. On the other hand, most games use around 50GB, so the answer depends on the tastes of the player. If you are a person who likes just sports games, 2TB is more than enough, but if you prefer games that occupy more space, you should buy a device with more storage capacity.
What is the fastest SSD?
Solid-state Disks are storage devices that have gradually replaced hard disk drives. One of the factors for which this change has occurred is the reading and writing speed, currently some of them such as the Sabrent Rocket 4 Plus reach speeds of 7000 MB/s read and 6850 MB/s write, respectively.
What's Wrong with Drive
Recover Your Drive

Fix Your Drive

Format/Wipe Drive

Know Your Drive