You pick up your trusty hard drive, insert it into your system and what do you see? An error message that says, "You need to format the disk in drive before you can use it". What do you do? Call 911? No, that won't be necessary.
This error can occur for a number of reasons and it affects older drives. But any external storage media device you connect can show you this error message. Fixing it entails the use of tried and tested solutions that mostly require the use of native tools in your Windows, and they've all been written down below for you.
Part 1: Overview of "You Need to Format the Disk in Drive"
The sheer amount of error messages that Windows shows never ceases to amaze, does it? The "you need to format the disk" error is one of the oldest. If you've been using your Windows for years, you must have come across it before; maybe you just don't remember. The error message looks like what you see below.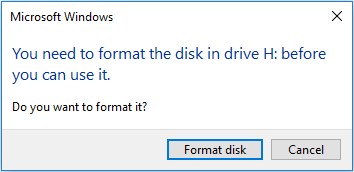 To really understand what this error is, you have to break it down first. In a nutshell, disk formatting means a process where your HDD, SSD, USB flash drive or any other data storage device is prepared for initial use. But the part you're most familiar with has to do with deleting everything in the drive, yeah? There's more to formatting than just deleting files, though, if you didn't know.
In addition to making your hard drive visible to your Windows operating system, formatting also generates a new file system that nullifies any changes or settings made in the prior one. Even though formatting your disk might fix your drive and stop the message from getting on your nerves, don't format it just yet. There's a much better alternative that fixes the drive and saves your files all to boot. But what causes the error message, anyway? It mostly stems from hardware issues but that's not always the case. For instance:
A potent virus can corrupt even a perfectly healthy drive and show you the error message each time you try to access the drive. This leaves you dumbfounded on what to do next.
If you often unplug your external drive, USB flash drive or other data storage devices without first utilizing the "Safely Remove" feature that's included in your Windows, expect to see the disk error message pop up sooner or later.
Your storage device could also be damaged from a sudden power outage, which could grow to become the format disk error.
You can't omit the presence of bad sectors on the storage device from the equation too. They can render the drive inoperable and expose it to the disk error message.
You see, what usually happens with this error is, the partition table of the drive in question will become corrupted and turn "RAW", making it inaccessible and unreadable by Windows. But as it was referred to earlier, DO NOT FORMAT YOUR DRIVE, no matter how much you're itching to do it.
---
Part 2: How to Fix Error "You Need to Format the Disk in Drive"
Okay, so none of the following fixes are complex and neither will they have you rummaging through your tool box for a screwdriver. Most of them are things your Windows can easily do for you, but start off with the basic solutions first.
Solution 1: Fix the Disk Hardware (USB port, Another Computer, etc.)
For all you know, the issue might actually stem from the hardware attached to the disk and not the disk itself. Try using a different USB cable on the drive-make sure it's a data cable and not a mere charging cable; sometimes, you can't tell the different between them.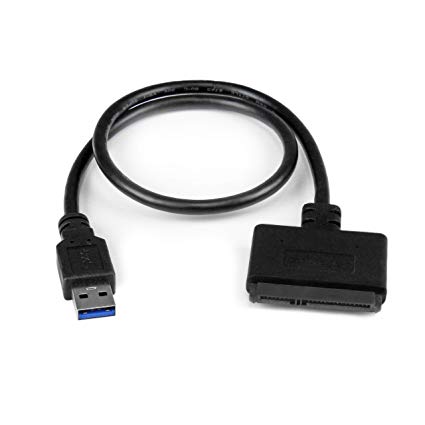 Try all the ports on your PC too, so you can rule out any suspicions on some of them being faulty. Clean the USB ports with a dry cloth; it's possible moisture or grime might be interfering with the connection between your drive and your system's ports.
If you have access to another computer, you can also try connecting your drive to it to see if it picks up. All these are ways to eliminate possibly faulty hardware other than the drive itself.
Solution 2: Restart Your Computer
1. Unplug the drive's data cable form your system.
2. Press the "Windows" key and click on the power icon in the "Start" menu. Click "Restart". When your system boots again, reconnect your drive and see if you'll be able to access it.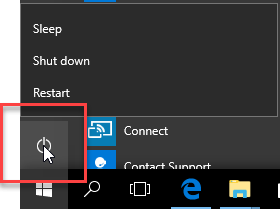 Solution 3: Run Anti-Virus Software
1. All Windows come with a native antivirus software called "Windows Defender". If you can't find it in your Windows, it means you're running Windows 7 or lower; maybe even XP (why are you using something so old?).
2. To start and run Windows Defender, press the "Windows" key and click on the "Settings" icon (it resembles a gear). Click on "Update & Security" and then on the "Windows Defender" option located to the left.
3. Click on "Open Windows Defender security Center", then in the following window you see, click "Virus and Threat Protection"; it's also located on the left and is shaped like a shield.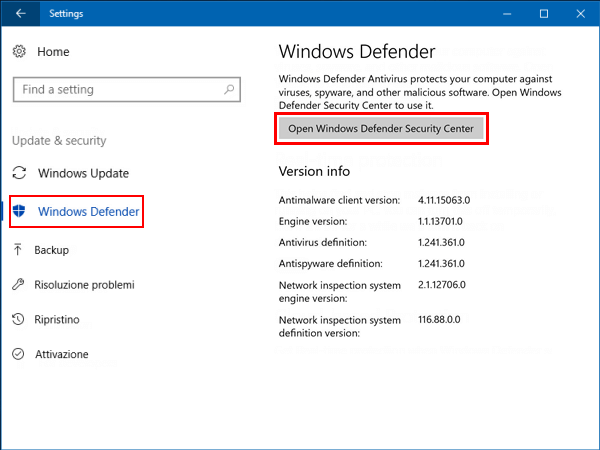 4. Click on the "Quick Scan" button. Next, you'll see the "Windows Defender Security Center" window. Click the "Advanced Scan" on it. You have 3 types of scan you can choose from: A custom scan, a full scan or an offline scan.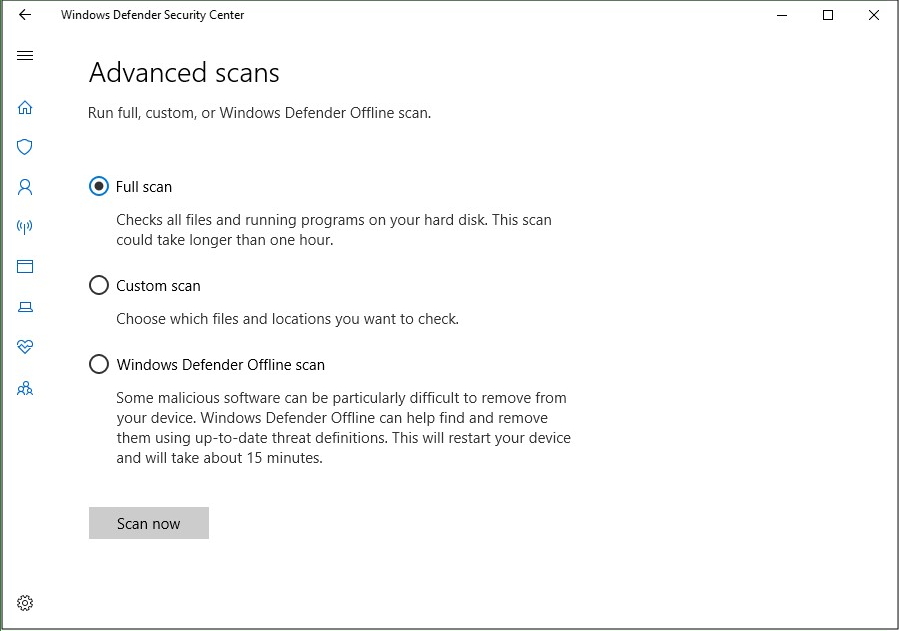 If Windows Defender isn't really your choice antivirus, there's an army of antivirus out there waiting for you to download them: Avast, Norton, Avira; many more. And if you're too cheap to buy them, they all have free variants which work just as well too. Install any and run them to deal with any virus lurking within your drive.
Solution 4: Scan and Repair Disk with CHKDSK
1. CHKDSK is here to save the day again. Use it to repair your malfunctioning drive because the tool was designed with features your other Windows tools don't have.
2. Press these keys: "Windows" + "X" and a menu will pop up. Navigate to "Command Prompt (Admin)", which was supplanted by "Windows PowerShell (Admin)" in the latest Windows build.
3. Type this command in either "Command Prompt" or "Windows PowerShell" and press "Enter" (replace the drive letter "C" with the letter of the faulty drive): chkdsk C: /f /r /x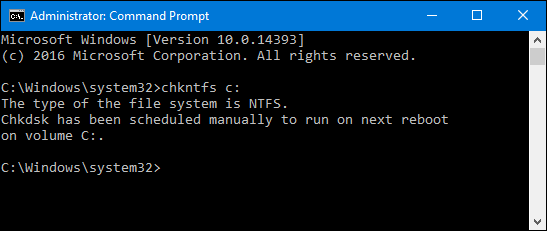 Solution 5: Format Disk and Recover Data
If you're still reading this, it can only mean none of the steps you tried up there worked, right? There's only one thing left to do. Yeah, it's time to format your drive and say a heart-felt farewell to your files. Who would have thought it would come to this?
1. Press the "Windows" key and look for "This PC" in the "Start" menu; you can also press the "Windows" + "E" keys to open up "Explorer" and navigate to "This PC". That's where your drives are. Click on it.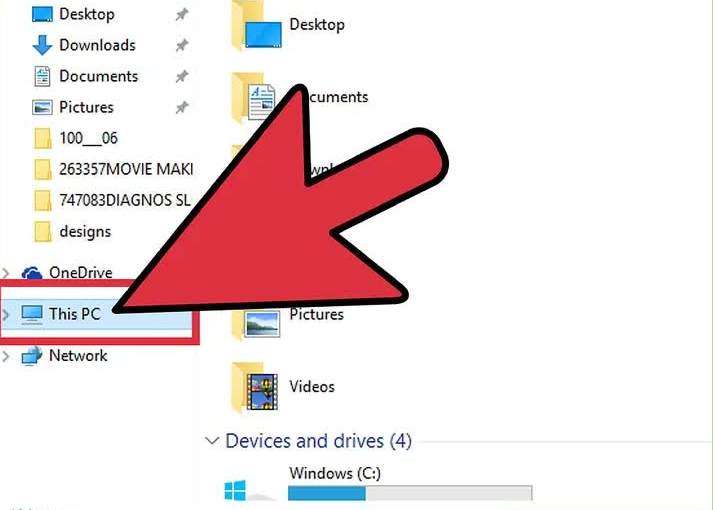 2. Right-click on the drive that's to be formatted and choose "Format". Next, you'll have to select a file system. If the drive to be fixed is an internal one, meaning you only use it with your Windows, choose "NTFS".
If, on the other hand, it's an external that could also be used on other, newer operating systems (macOS, Ubuntu), choose exFAT or FAT32; or rather, just go with exFAT because it stores larger amounts of data and is more is more compatible with systems.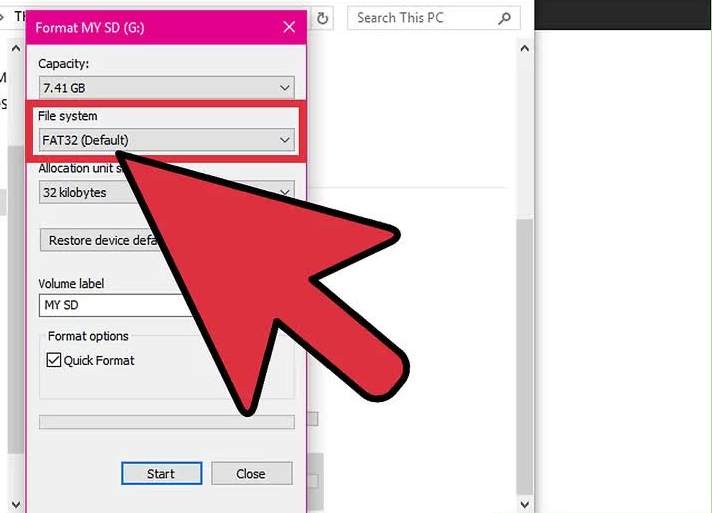 3. Name the drive and then untick "Quick Format" because even though it saves you time, regular format is better if the drive is suffering from errors. Click "Start" and then "OK". Formatting should only take some seconds to complete.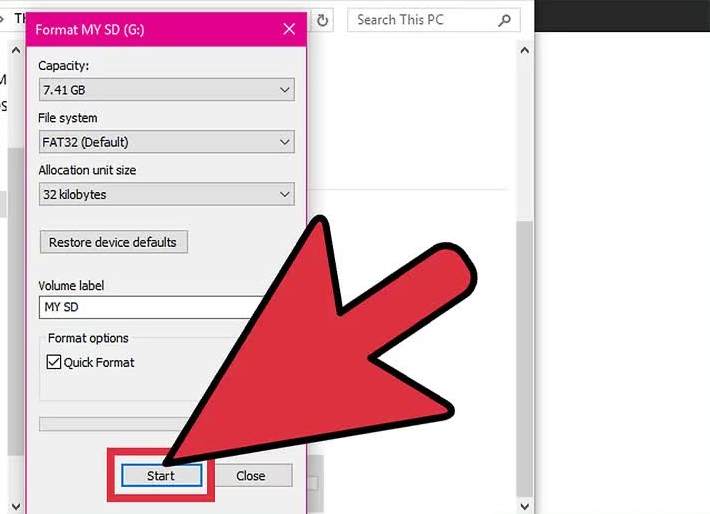 Recoverit Data Recovery
Your drive has now been fixed, but you've lost all your files too. What now? It's time for Recoverit to finally enter the picture. Recoverit Data Recovery is a premium data recovery software engineered to recover files lost in any manner: Hard drives could get corrupted and lose the files saved in them; drives could be formatted deliberately or accidentally; systems could crash and lose all the files in them. Recoverit can easily get this data back. And all this is achievable via 3 simple steps:
Step 1: Choose a Location
Launch Recoverit from your list of applications and on the first window, you will be presented with a neat, minimalist arrangement of the current drives in your system. Choose the drive giving you the error message and click "Start".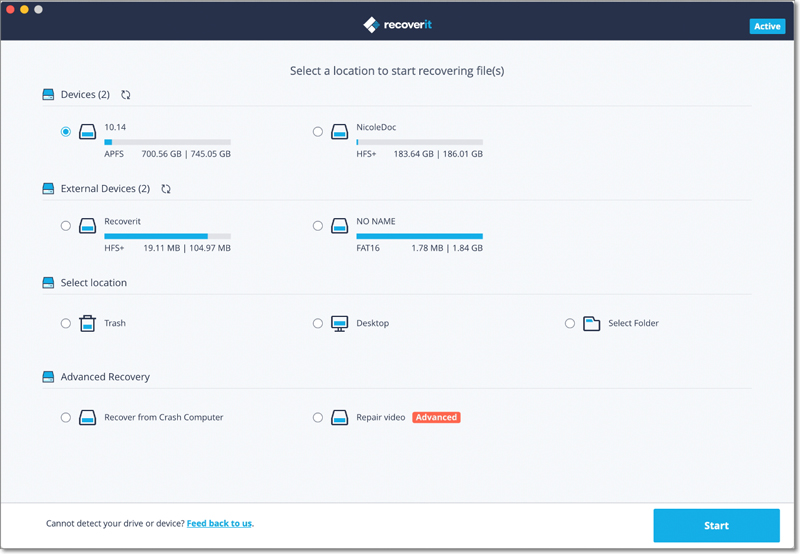 Step 2: Scan the Location
Recoverit will immediately begin scanning the drive. Look to the left of Recoverit's window and you'll see filters that can streamline the scanning and search process. Utilize them or leave as they are; it's your choice.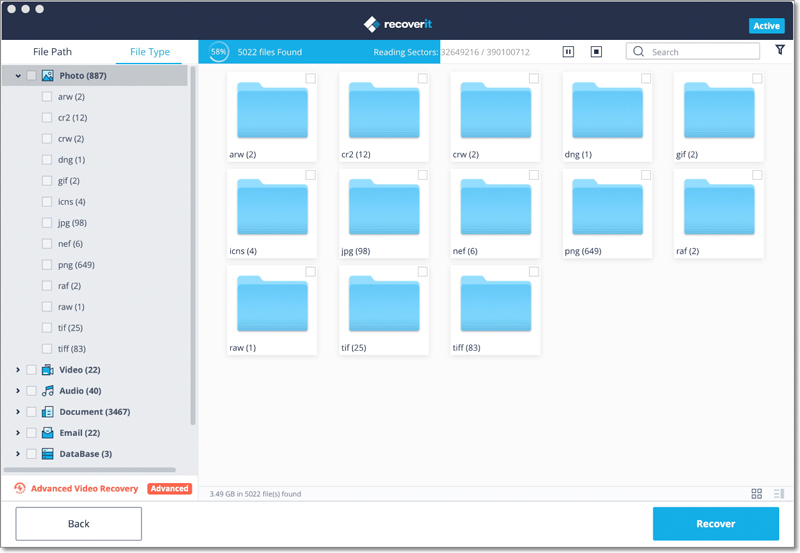 Step 3: Preview and Recover Data
The end of the scan will be signified by a list of the files Recoverit found from the formatted drive. If you know exactly what you're looking for, select the files only; but if you want all your data back, highlight all the files and click "Recover".
The files you ticked or highlighted will be recovered from the formatted drive. Get another hard drive and save the files there-preferably, a brand new one. Just make sure you don't attempt to recover the files back to the formatted drive again.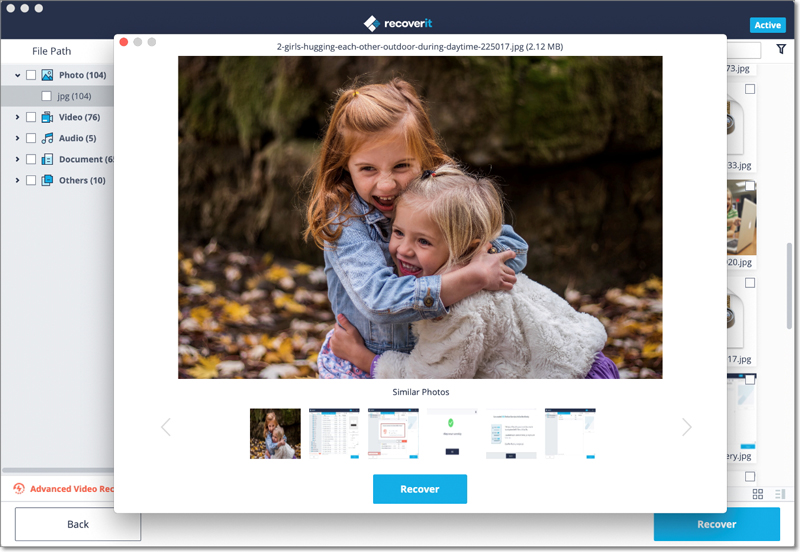 This is a pleasant twist, don't you think? The only way out of the problem was to format your drive and lose everything precious to you, but Recoverit comes along and gets everything back for you. In case you haven't realized it by now, the fact you have Recoverit installed in your system simply means you never have to worry about losing data ever again. Why? Because you can always get it back.
---
Part 3: How to Avoid Force Formatting Disk
Even though formatting your drive is the most convenient and effective way to rectify it of certain issues, there are times when you need to abort the process for one reason or another. How do you do that? There are a number of ways, starting with:
This is obviously the easiest method of the lot. When you click "Start" to format the drive, a bar will indicate the process as it's being carried out. Look at the "Formatting New Volume" window. There's a "Cancel" button right beside the "Start" button you clicked earlier, isn't there? Just click it and you'll force-stop the process. Simple.
Simply open "Disk Management", right-click on the drive and select "Cancel Format" from the drop-down menu you see. The process will be canceled but you have to be quick about it because formatting doesn't take long to start and finish.
For this step, launch the "Computer Management" tool and navigate to "Disk Management" once more. Right-click on the disk and you'll see a drop-down menu with numerous options on it. One of them is called "Offline". Click it and the formatting process will stop, but you won't have access to the disk because it will show itself as being "offline". To use it, simply right-click on it and select "Online".
All you have to do here is to run "Command Prompt" as administrator, then enter the following commands sequentially: diskpart, list disk, select disk X, offline disk. By entering these commands, the formatting process will be forcefully canceled. To make your disk usable again, just type online and hit "Enter".
This is probably the crudest method of them all because it entails you use "Task Manager" to close the entire "Explorer". Doing that will stop the format process but it will also stop anything you're doing with Explorer.
---
Closing Words
You'll agree that formatting your drive is one of the simplest procedures and solutions to fixing it. The only downside is you have to give up everything inside it and find a way to get them back afterwards. But Recoverit's efficiency in recovering data means formatting your drive should not be something to make you anxious or worried. If anything, you should only be concerned with getting another drive to save all the data you recover. Recoverit will not fail you so if ever lose your data for whatever reason, you know what to turn to for help.
Video Tutorial on How to Recover Data from Formatted Hard Drive
What's Wrong with Drive
Recover Your Drive

Fix Your Drive

Format/Wipe Drive

Know Your Drive