With the release of macOS High Sierra, Apple has also made a radical change in its file system. The old HFS system has been replaced with the new Apple File System (APFS). With a better encryption technique, advanced features, and numerous benefits – it is certainly the file system that is made for Apple's futuristic devices. If you wish to make the most of your Apple device, then you need to convert HFS to APFS. In this post, we will make you familiar with a smart and seamless way to convert HFS to APFS.
Part 1: Easy way to Convert HFS/HFS+ to APFS Without Losing Data
There are numerous ways to convert HFS to APFs file system. If your device supports the macOS High Sierra version, then you can simply upgrade it. This will automatically convert your file system to the APFS. Since the automatic conversion only takes place for the internal SSD drivers, you might need to take some added measures via Disk Utility to convert HFS to APFS manually. We have listed both of these solutions here.
Upgrade Mac to High Sierra
One of the easiest ways to perform an automatic conversion of HFS/HFS+ is upgrading your Mac to High Sierra. If your system is compatible with the update, then simply visit Apple's official website for High Sierra right here. Click on the "Upgrade Now" button and download the update.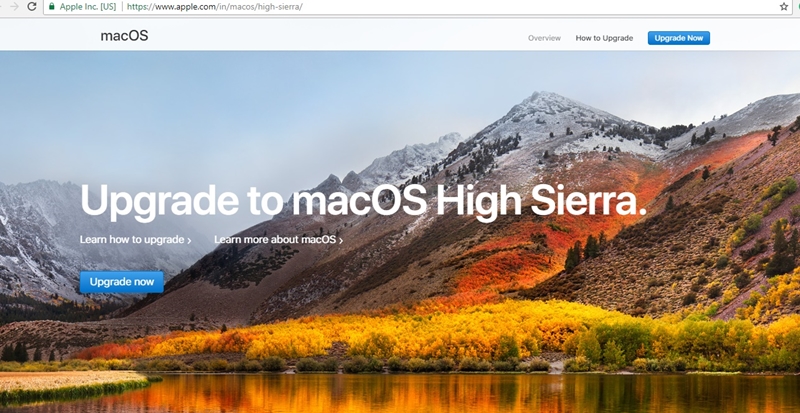 Launch it and follow the simple on-screen instructions to upgrade your Mac to High Sierra. As you run the installer, make sure that the option of "Upgrade to APFS" is enabled. This will automatically convert HFS to APFS.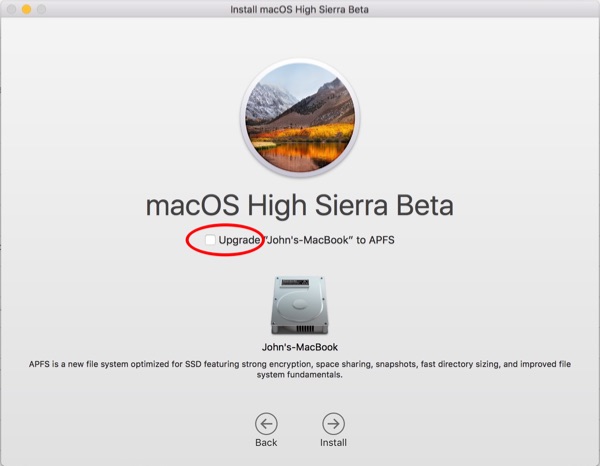 Convert HFS to APFS via Disk Utility
If you have missed the opportunity of converting HFS to APFS automatically, then don't worry. You can also take the assistance of Mac's Disk Utility tool to make this conversion. To perform a seamless conversion of your file system, simply follow these steps:
To start with, you need to restart Mac in the recovery mode. To do this, you can just restart Mac by clicking on the Apple icon and pressing the "R" and the Command key at the same time.
In a while, you will see Apple's logo as your Mac would be restarted in the recovery mode.
Afterward, you need to launch the Disk Utility application. From here, you can select the drive that you wish to convert.
Right-click the drive and select the option of "Convert to APFS". Alternatively, you can also go to the Edit menu and click on the "Convert to APFS" option.

This will generate a pop-up message asking you to confirm your choice. Just click on the "Convert" button to initiate the process.
Sit back and wait for a while as the Disk Utility tool will convert HFS to APFS automatically. You can get to know about the progress from an on-screen indicator. This might take a while, so don't close the application once the conversion process is taking place.

Once the conversion is completed, you can restart your Mac in the normal mode. Afterward, you can just select the drive and go to the "Get info" option to access its detail. From here, you can check that the file system format would be mentioned as APFS.
Part 2: How to Avoid Data Loss If We Fail to Convert HFS/HFS+ to APFS
Even though you would be able to convert HFS to APFS after following the above-mentioned steps, chances are that it can be halted in between. This might cause some unexpected results leading to data loss in your Mac. To avoid this, you can take the assistance of Recoverit Data Recovery tool for macOS. As one of the oldest and most widely used data recovery tools for Mac, it can be used to recover your lost data files without much trouble.
The tool is compatible with all the leading versions of macOS and can recover prominent data files like pictures, audio, videos, documents, emails, and more. It doesn't matter if your data has been accidentally deleted or infected by a virus, you can use this tool to perform a complete data recovery in no time.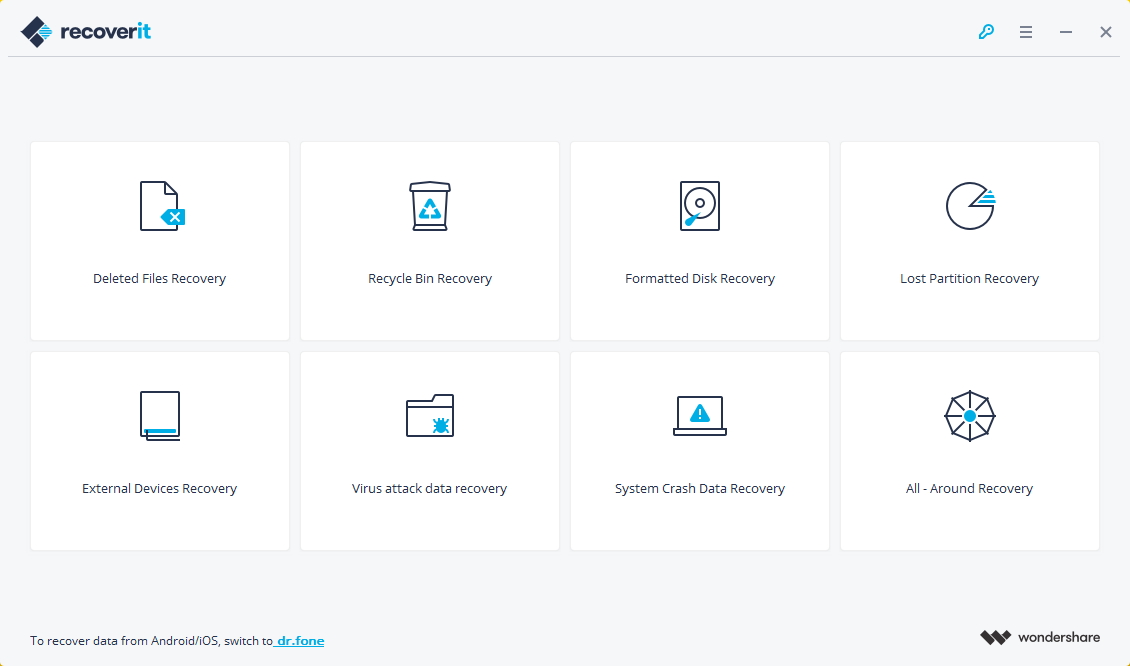 Recover lost or deleted files, photos, audio, music, emails from any storage device effectively, safely and completely.
Supports data recovery from recycle bin, hard drive, memory card, flash drive, digital camera and camcorders.
Supports to recover data for sudden deletion, formatting, hard drive corruption, virus attack, system crash under different situations.
If you have lost your data files during the conversion process, then don't worry. Simply follow these easy steps to recover your deleted content.
Select a location. You can simply select the hard drive where your files got lost and then click "Start" to initiate the recovery process.

Scan selected drive all around. Recoverit will immediately have your selected hard drive scanned all around to search for your lost files. Some time will be required to finish the process.

After the all-around scan, you can preview the data files that are found by the application. Simply select the files that you wish to retrieve and click on the "Recover" button to get them back.
In this way, you can easily recover your lost data files easily. Now when you know how to convert HFS to APFS system, you can certainly make the most of your Mac. Though, before you perform the conversion process, make sure you have downloaded the Mac Data Recovery tool. This will let you recover your lost data files if the conversion process would be halted in between.