Have you needed a good storage solution, but everything was either too expensive or too complicated to set up and use? Naturally, you've decided to try a NAS server. Now you're wondering – is that a wise investment? Is there such a thing as good free NAS software?
Today, we're looking into NAS solutions that cost nothing but get the job done. In case you're still unsure what you're getting into, there's a brief explanation of how NAS software works. If you're all set, let's dive in.
Part 1. What Is NAS Software?
NAS stands for network-attached storage. Sounds intimidating? It's not.
Let's try to break it down: network-attached storage is simply a storage device attached to a network. You're undoubtedly familiar with cloud computing, USB sticks, and similar storage solutions, so you know how that works. NAS software falls under this category, too, but it has a specific use case that makes it unique:
NAS software stores file-level data for multiple computers locally.
That means you can use NAS like a cloud solution, only on-premises. It's like a virtual storage space you can keep and use in your office. Any computer attached to your network can connect to your NAS device, whether to store, access, or recover data from a centralized location.
Technically speaking, NAS is a storage architecture that includes multiple devices – one to execute file access services for other computer systems on the network and one (or more) to store data.
Many businesses use NAS to support data-heavy operations such as digital bookkeeping, video recording and editing, and email systems. NAS is simple to operate, easy on the budget, and reliable.
Part 2. What Criteria Did We Use to Pick the Best NAS Software?
If you've been looking for a decent NAS software that is also free, you'll find more than a few excellent options in the list below.
Why do we think these solutions are worth your time? Well, we didn't just scramble them together. We've looked into crucial elements such as speed, encryption, and backups to ensure these free NAS software solutions deserve a spot on our list.
If you want specifics, we've used the following criteria:
Versioning capabilities
Backups
Encryption capabilities
Hardware
Interface
File management
Operating system
Capacity
Storage space
Security
Customer support
Speed
Part 3. Best Free NAS Software in 2023
Choosing the best free NAS software is a challenging quest. After all, there are hundreds of them.
We tested and tried all the free NAS software solutions that made it to this list. Members of our team, colleagues, and collaborators have used some of them. We've downloaded and analyzed the rest to create this list, so here it is – the ultimate showdown.
In our humble expert opinion, these are the best free NAS software for 2023.
1. Rockstor
Rockstor succeeds at being the best free NAS software for many different uses, for which it brings simple solutions to complex problems. It's a fantastic blend of advanced, customizable NAS servers and user-friendly, dependable software. We love that it's scalable but non-disruptive.
Rockstor is a popular open-source NAS and private cloud storage solution that owes its solid foundation to openSUSE Linux distribution, as well as Docker, Btrfs, and JavasScript for ease of use. It sports a long list of features and integrations, including basic necessities like file sharing via AFP, SFTP, and NFS, but also a number of sophisticated capabilities such as bitrot protection, compression, asynchronous replication, CoW Snapshots, and online volume management. It integrates with Plex, OpenVPN, Syncthing, and ownCloud.
Rockstor is used for building custom solutions in software and hardware projects and for providing large-capacity storage to small and midsize businesses.
Why Is It the Best Free NAS software?
You can use it as a DIY personal storage solution or the private cloud.
Features:
Protocol support for NFS, SFTP, and SMB
Intuitive UI with guided navigation and tips
Bit rot protection, compression, and self-healing data
Share capacities and pool redundancy profiles
Pros
Serving as both a NAS device and cloud storage
Large capacity and several RAID configurations
Cons
Some Rockstor components need to be paid for
2. Amahi
Rockstor is popularly labeled as a DIY NAS solution, but it could learn a lot from Amahi. This brilliant NAS device is a no-brainer for beginners that is powerful enough to satisfy experienced users. Amahi owes much of its user-friendliness to its modular architecture.
Amahi is marketed as a "Home Digital Assistant" that simplifies networking at home. It allows you to back up your private PCs, manage your file access, set up a VPN for your home network, and share private applications such as calendars. It is GNU/Linux-based and offers cross-platform compatibility, connecting your PCs with your Xbox, Playstation, and more.
Why Is It the Best Free NAS Software?
We didn't believe it until we tried:
You can install Amahi on your PC with a Linux DVD in under 15 minutes.
Features:
Excellent backup options (periodic, SystemRescureCD, Amahi Time Machine, Samba, AFP, and more)
UIs for iCal and Outlook
Disk monitoring support
Native VPN solution
Pros
You can use it as a dedicated home server
Fit for beginners and professionals alike
Cons
Upgrades are difficult for beginners
3. TrueNAS
If you've been looking for FreeNAS but couldn't find it, this older solution now goes under a new name – TrueNAS. The thing that makes TrueNAS unique on the market is that it is the only free NAS software that supports ZFS volume encryption, which is no small feat.
There are three versions of this software - open-source TrueNAS CORE, paid TrueNAS Enterprise, and Linux-based TrueNAS SCALE with extra features such as Linux containers and clustering. The free version is still robust enough, boasting great features like Fusion Pools, native encryption and VPN, and API keys. The list of plugins includes NextCloud for TrueNAS, Plex Media Server for TrueNAS, and Zoneminder.
Why Is It the Best Free NAS software?
TrueNAS might be unmatched when it comes to file-sharing as well.
Features:
Linux ZFS local or remote application, clones, and snapshots
UI with an integrated REST API and reporting and analytics apps
Protocol support for AFP, FTP, NFS, SMB, Rsync, and WebDAV
User support for Android, Windows, Linux, iOS, and macOS
Pros
Customizable, versatile, and powerful
Dependable ZFS volume encryption
Cons
Setting up requires professional support
Limited or outdated support documentation
4. Openfiler
Openfiler has a long feature summary. There's also a disclaimer stating that enlisted features are only some currently available – to make things even more impressive.
Many advanced items are sorted into five categories that promise powerful block storage virtualization, extensive share management features, account management, quota/resource allocation, and industry-standard protocol suite. We can honestly say – Openfiler is a robust tool that delivers on its promise.
Why Is It the Best Free NAS Software?
Openfiler is feature-rich and dependable.
Features:
Full iSCSI and Fibre Channel target support, among other block storage virtualization features
Synchronous/asynchronous volume migration and replication
NIS, LDAP, Hesiod, Active Directory, NT4 domain controller
Per-volume group quota management for space and files
Pros
Easy to install and configure, dependable software
Comprehensive protocol support and compatibility
Cons
UI is almost vintage and slow when browsing for volumes
Openfiler goes a long while without software updates
5. OpenMediaVault
If you're looking for good free NAS software for Linux, OpenMediaVault is it. It is widely hailed for its next-generation ease of use, which makes it perfect for solopreneurs and small businesses. It's based on a modular architecture, so it's flexible and scalable through plugins.
Why Is It the Best Free NAS Software?
We give this NAS solution five out of five stars because of its simplicity.
Features:
Pros
Simple deployment, ease of use, and intuitive management
Many plugins, including antivirus, USB Backup, and Microsoft OneDrive
Cons
It could be challenging to navigate if you are a first-timer
Not enough options for sharing files
6. XigmaNAS
XigmaNAS is a rebranded version of NAS4Free that boasts feature-rich NAS software with many extra services you can't find in many other solutions. This is a unique free NAS software solution ideal for large organizations with many servers, devices, and workstations.
XigmaNAS is based on FreeBSD and allows you to build your own custom storage solution that can be as powerful as you need it to be. Unlike a host of other solutions, it gets regular updates that are focused on simplicity and stability.
Why Is It the Best Free NAS Software?
We believe XigmaNAS is the best free NAS software for Windows if you need centralization.
Features:
Pros
Easy deployment, consistent updates, community support
Supports sharing across Windows, Apple, and UNIX-like systems
Cons
Not a great fit if you've never used Linux
Complex navigation and a bit of confusing UI
7. PetaSAN
PetaSAN relies on not one but two free components to create a spacious storage environment that's half-cloud, half-NAS. This makes it unique – a complex hybrid among solutions designed with relative simplicity. Even better, considering its versatility and scalability.
PetaSAN relies on the Ceph storage engine, which is considered a cutting-edge cloud solution. Described as a fault-tolerant, self-healing, and self-adopting system, Ceph delivers a sturdy foundation for cloud computing that PetaSAN combines with the Consul service mesh platform for easier management. This, and many other features, make PetaSAN an excellent choice for large-capacity backups, database servers with lots of parallel transactions per second, and MS Hyper-V deployments.
Why Is It the Best Free NAS Software?
You're looking at the best free NAS software for enterprises and big data analytics.
Features:
You can scale up storage clusters by adding more nodes
Ceph storage engine and Consul service mesh platform
Fault-tolerant, self-healing, and self-adapting system
Supports iSCSI, CIFS/SMB, NFS, S3, and native Ceph storage
Pros
Large-capacity storage that relies on the cloud for extra space and reliability
Strong community support through forums and documentation
Cons
A complex system that requires professional setup and maintenance
Not a good fit for home offices and small-to-mid-sized businesses
8. Turnkey File Server
Another free NAS software for Linux, Turnkey File Server, is one of our top picks for private use. It sports a user-friendly interface and a web-based manager that virtually anyone can master. Turnkey File Server is based on WebDAV CGI and Samba and combines the functionality of Windows-compatible network sharing with the intuitiveness of web-based file management for private and public use.
Why Is It the Best Free NAS Software?
We strongly recommend Turnkey if you run a home office or SMB.
Features:
Works with all popular compression types
Enables compression between Unix and DOS files
Data migration and automatic restoration
Supports SMB, NFS, WebDAV, Rsync, and SFTP
Pros
No configuration requirements
Cons
Relatively small capacity
9. OpenDedupe
OpenDedupe has been around for over a decade, but it's now more relevant than ever. The most significant advantage of this Satish NAS device is that you can use it as both local and cloud storage. OpenDedupe is based on the filesystem SDSF and can handle vast amounts of data.
In addition to backup, some of the best use cases for OpenDedupe include virtualization, long-term retention, and scale-out storage.
Why Is It the Best Free NAS Software?
Check out OpenDedupe if you need an excellent inline deduplication file system.
Features:
Inline variable block deduplication and compression
Integrated cloud storage, including Amazon S3 and Glacier
Optimized replication prioritizes blocks that are not already stored on the remote SDFS volume
AES-CBC 256 Bit encryption for both local and cloud storage
Pros
You can use it as both local and cloud storage
Scalable and able to protect large amounts of data
Cons
It could be complicated to grasp if you are a beginner
10. ESOS – Enterprise Storage OS
ESOS is a "quasi-Linux distribution based on the excellent SCST project." Sounds confusing? It kind of is. ESOS is not the best fit for beginners and businesses who want a self-managed solution. Still, it is a robust free NAS software that any high-volume administrator would love to have.
The main advantage of ESOS is that it allows you to turn any server with the right kind of hardware into a disk array. Users of enterprise SANs will find this especially useful, as it provides them with shareable block-level storage volumes. ESOS's miles-long list of features is constantly evolving.
Why Is It the Best Free NAS Software?
ESOS is ideal for Linux disks, VLFS datastores, Windows NTFS, and VMware ESXi.
Features:
Two operating modes: Production (default) & Debug
Enterprise RAID controller CLI configuration tools
Compatible with most enterprise RAID controllers and Tier-1 server hardware
Advanced back-end storage block device configurations
Pros
Based on the SCST project, which lets you turn a server into a disk array for SAN
Frequent updates and extensive community support
More Related:
What is NAS?
NAS vs. DAS
NAS vs. SAN
Part 4. Must-have NAS Software to Defend Against NAS Data Loss
We didn't lie to you:
You can depend on NAS software to keep your data safe.
NAS has a long list of benefits, making it one of the top picks for SMBs and large organizations alike. However, though infallible, these devices are still operated by human beings. Guess what? We're prone to mistakes.
When managing NAS architecture, human error occurs in many shapes and forms. Accidental deletion, formatting, and virus attacks are common reasons for NAS data loss.
Don't fret. There's a solution to that.
Wondershare Recoverit NAS Recovery is a brand-new feature that can help you recover 1,000+ file types from various NAS devices. It supports virtually all mainstream vendors – Synology, QNAP, ASUSTOR, Western Digital, Buffalo, and LaCie are just a few names on the list.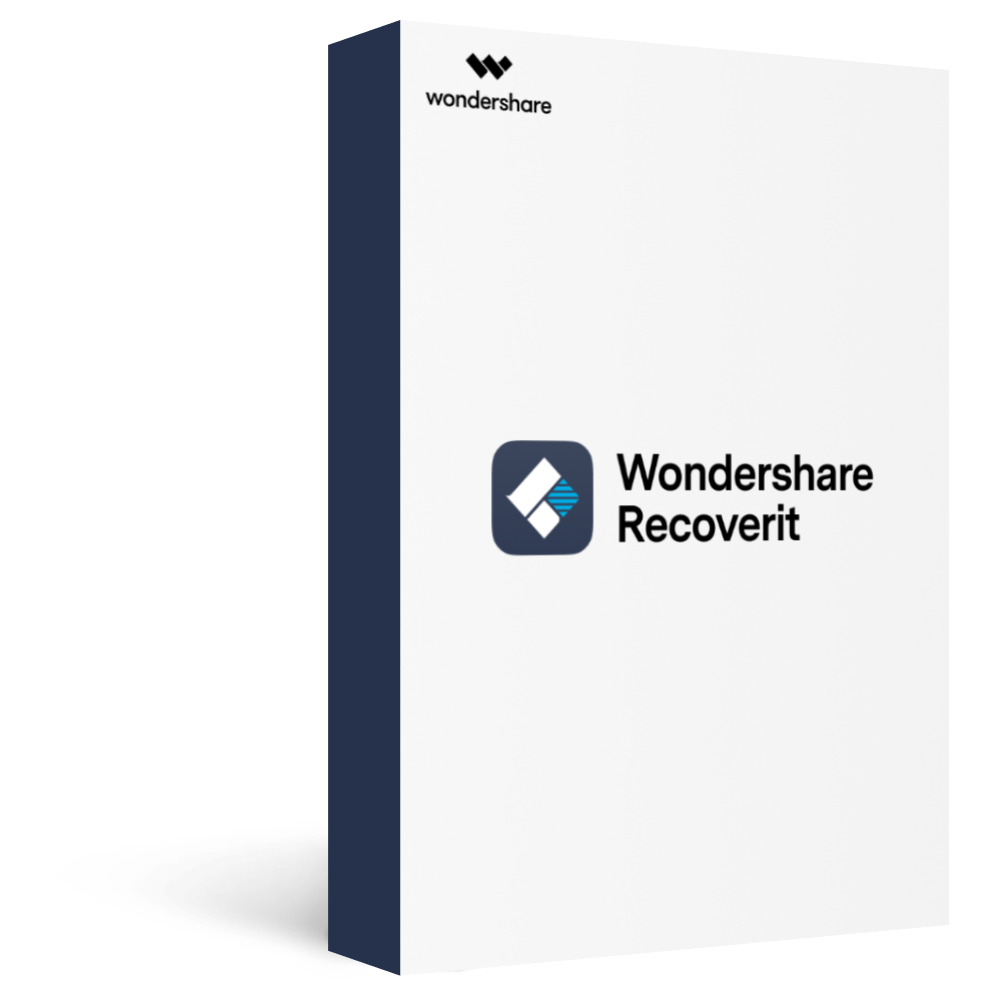 Wondershare Recoverit – The Best NAS Recovery Software
5,481,435 people have downloaded it.
Retrieve data in the event of deletion, formatting, disk failure, OS crash, RAID reconstruction failure, defective controller, power failure, virus attack, and more.
Do its magic in real-time. There's no need to turn off your NAS server.
Connect to your NAS remotely, so you don't need to dismantle the server and ship hard drives for diagnostics and recovery.
Work well for all RAID types, including RAID 0, RAID 1, RAID 5, RAID 6, RAID 10, etc.
Recoverit Data Recovery helps you recover lost and deleted files in only 3 steps:
Step 1. Select NAS Recovery
Download and install Wondershare Recoverit on your computer. When it's all set up and ready to use, open the program and scan the bar on the left for the NAS and Linux option. Then, click the NAS Recovery button.
Step 2. Connect to Your NAS Device
The system will search for available NAS devices. After it shows the search results, click on the device that needs data recovery. Recoverit will need you to enter a little information. Click Connect after you've filled in the information to initiate the scan.
Step 3. Scan and Recover
Recoverit will display your lost and deleted files during the scan. As soon as the file that you need to recover appears on the list, you can stop the scan and click Recover to bring the lost file back. Recoverit will want you to choose the path for saving recovered files, so make sure to pick the healthy one.
Still not convinced?
If you've ever dealt with data loss before, you know that the traditional protocol takes a long time and lots of stress. Not only do you have to dismantle the server, but then you also must go through the complex RAID rebuilding process.
Wondershare Recoverit NAS Recovery allows you to skip all that for a fraction of the price. If it turns out your data is unrecoverable, you pay nothing.
Conclusion
Finding the best free NAS software in a sea of available solutions could be challenging, especially if you don't know what you're looking for regarding the features. Hopefully, now you have a better idea of what NAS is, what to look for in the best free NAS server software, and how to choose the best one.
Don't forget: even the best NAS solutions are not immune to data loss. Don't wait until after your data is gone but check how Wondershare Recoverit stacks with your new NAS device now.