Did you accidentally lose your HP Recovery Partition during your system's partition management? When performing partition operations in Disk Management, users often face the issue of mistakenly deleting the Recovery Partition in HP or Dell computers. When the recovery partition is lost or deleted, it does not affect computer usage. However, the recovery partition could be helpful to fix Windows if it's corrupted. This article is all about the HP recovery partition and how to recover it if you use Dell, HP, or Lenovo computers.
Part 1. What Is the Recovery Partition?
The OEM computer hard drives have a separate portion marked as the recovery partition. Manufacturers of computers, including Dell, Acer, HP, MSI, and others, employ the recovery partition to store the data needed to return the system to its factory settings in the case of an issue. The factory recovery section can assist you in restoring your software applications, device drivers, and system settings if your Dell computer or laptop experience some problems. Consequently, you won't need to buy a new OS or take the device to a repair shop.
In a nutshell, the recovery partition is quite significant. However, missing recovery partitions is a common problem for Dell or HP users. For instance, the Dell recovery partition may have been accidentally removed, or this specific partition may not carry a drive letter, etc.
Part 2. Can the Dell/HP/Lenovo Recovery Partition Be Recovered?
Yes, recovering the recovery partition in Dell, HP, and Lenovo is possible via a dependable recovery application. The operating system and HP recovery partition can only be restored using an HP recovery disk if this partition has been deleted or corrupted. HP Recovery Manager can make recovery disks while the system is running. Generally, HP's website allows you to obtain an additional copy if you didn't generate a recovery disk before the recovery partition was corrupted.
In Lenovo PCs, your hard drive already comes with a hidden recovery partition to contain the OneKey Recovery system files, which you can recover by utilizing OneKey Recovery. However, you can recover the deleted recovery partition on Dell computers using reliable recovery software.
Part 3. How to Recover the Dell/HP/Lenovo Recovery Partition?
When you delete a partition, the space it consumes becomes unallocated. However, the deleted partition is temporarily invisible and not completely gone. Therefore, you should attempt a third-party partition recovery tool to recover the HP recovery partition before overwriting.
Here is a deep insight into three different methods to recover your deleted or lost Dell, HP, or Lenovo recovery partition within minutes.
HP Partition Recovery Using a Powerful Recovery Tool - Recoverit
Recoverit Recovery Application is an adaptive tool that allows you to recover lost or deleted partitions in a matter of minutes. It is the most dependable option for partition recovery due to being a composite of high-end features and a user-friendly interface.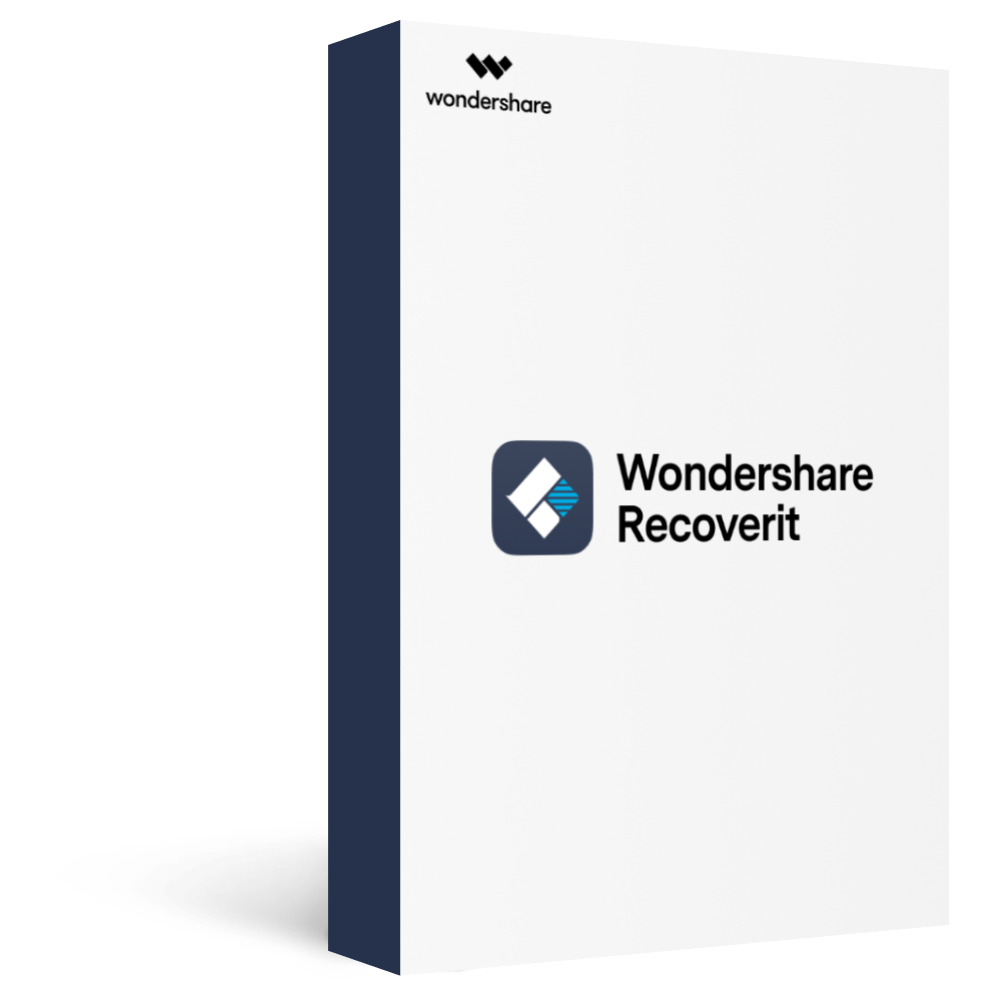 5,481,435 people have downloaded it.
Recover lost or deleted partitions as well as files, photos, audio, music, and emails from those partitions wholly and effectively.
Recover data after sudden partition deletion, formatted partitions, memory card damage, virus-infected partitions, system crashes, etc.
Restore files from external storage device partitions like USB Drives, SD cards, SSDs, HDDs, etc.
Preview files before you recover them. No payment is required if the files are unrecoverable.
Recoverit is Free to try and also offers paid version to enjoy more.
Operational Steps:
Step 1: Launch the Recoverit Data Recovery application after downloading and select the deleted recovery partition.
Step 2: Recoverit will Scan the lost or deleted recovery partition to recover it.
Step 3: Preview the recovered files to determine which files you want back.
Step 4: Click the Recover option to recover the files after previewing.
HP or Dell Recovery Partition Using Diskpart
Diskpart is a disk partitioning utility that operates using command lines and can manage partitions on hard drives, USB drives, and other external devices. You can create, delete, merge, or extend partitions using Diskpart.
Operational Steps:
Follow these steps to recover the lost recovery partition using Diskpart.
Step 1: Launch the Run application by pressing Win+R, type "diskpart," and press "Enter" to access the Diskpart.exe utility.
Step 2: To list all the volumes on your computer, type "list volume" and hit "Enter."
Step 3: After entering "select volume #," tap "Enter" and replace # with the number of your partition.
Step 4: Enter "assign letter=f" and hit the Enter key.
Finally, you can close this window by running the "Exit" command. To see if the lost Dell factory recovery partition has returned or not, use Windows File Explorer afterwards.
Dell or Lenovo Recovery Partition Using Disk Management
Disk Management is a Windows utility that enables you to perform advanced-level disk operations such as partition creation, resizing, merging, shrinking, deleting, cloning, changing drive letters, and so on.
Operational Steps:
Step 1: Press Win+R to open the Run application, enter "diskmgmt.msc", and click OK to launch Disk Management.
Step 2: Right-click on the recovery partition and click "Change Drive Letter and Paths".
Step 3: Click "Change" in the next window to modify the drive letter and select "Add" to assign a drive letter if the recovery partition doesn't already have any drive letter.
Step 4: After choosing the new drive letter, click "OK."
Part 4. How to Create a New Dell/HP/Lenovo Recovery Partition?
If you have accidentally deleted your recovery partition, you can recreate it by following some easy steps. Discover how to create a new Dell, HP, or Lenovo recovery partition by following the procedure below.
Note: Windows suggests creating a USB flash drive with at least 8GB of storage. The drive should have a minimum capacity of 16GB if your computer is 64-bit.
Operational Steps:
Step 1: Search Recovery Drive in the Start menu. Your computer will prompt you to start Recovery Media Creator. Click Yes.
Step 2: Tick the checkbox asking for backup system files.
Step 3: Click Next after selecting the USB disk you previously attached.
Step 4: Click Create to start creating the recovery partition in Dell, HP, or Lenovo computers.
FAQs
What is the recovery partition?
A recovery partition is a section of your hard drive that holds an image of your system. It helps you restore your system to factory settings if your operating system experiences crashes or corruption.
Is recovery partition essential for the system?
Computers manufacturers create the recovery partition along with the Recovery Manager installed on it for your convenience. Therefore, it is not advised to remove the HP recovery partition. However, the absence of the recovery partition won't affect your system's functioning.
What if I accidentally deleted my recovery partition?
The "Launch Recovery Environment" option will be unavailable after deleting the recovery partition. However, there is no immediate impact if the recovery partition is deleted.
How to recover my deleted recovery partition in a Dell computer?
It is helpful to use dependable recovery software if you want to recover your deleted recovery partition. Recoverit Data Recovery is a powerful application that will assist you in accomplishing this without trouble.
How to recover my lost recovery partition?
If your recovery partition is lost, it implies that it does not possess any drive letter. You can recover your lost recovery partition by assigning a specific drive letter. To do this, navigate to Disk Management or Diskpart.
Conclusion
We have presented three different methods to recover the lost or deleted partitions in this article. If you unintentionally delete the recovery partition, do not fret. No matter which computer brand you use, Dell, HP, or Lenovo, Wondershare Recoverit will help you recover the recovery partition. On the other hand, if your partition is just lost, it is easy to get it back via Disk Management or Diskpart.