Western Digital (WD) is one of the most renowned data storage device manufacturers. Established in the 70s, the company has been delivering high-quality hard disk drives, solid-state drives, NAND flash memory devices, network-attached storage (NAS), and more for over five decades.
It offers solutions suitable for both personal and business applications, and its network-attached storage devices are generally lauded as the best in class.
WD NAS delivers reliability, security, and simplicity. It gives you seamless data access wherever you are and whenever you need it.
However, WD doesn't offer just a single type of NAS device. You'll have plenty of options to choose from, so take a look at the top Western Digital NAS storage options and take your pick.
Why Go With Western Digital NAS Devices?
Western Digital has established an impeccable reputation over its 5+ decades in the business. It started out as a calculator chip manufacturer in the 70s, but by the time the 80s rolled around, WD dipped its toes in the data storage industry. The company entered a contract with IBM, providing PC/AT controllers, and from there, the rest is history.
In the following years, WD became recognized as one of the largest brands in the data storage industry. By the late 80s, it acquired the renowned drive manufacturer Tandon, among other smaller manufacturers. By the late 90s, it obtained the rights to use IBM's technologies, which resulted in the production of Expert drives.
In more recent history, WD took over giants like SanDisk and Hitachi Global Storage Technologies, becoming the second-largest HHD supplier in the world (right after Seagate).
Its products are some of the best in the market, with WD NAS storage being one of the most commonly chosen options in home and professional environments.
The WD NAS drive offers excellent performance, the utmost ease of use, top-of-the-line security, great speed, and convenient backup options. It's a secure storage solution that will keep all your important data safe and sound.
4 Best WD NAS Devices to Get in 2023
WD offers almost a dozen different NAS devices you could use – each better than the next. However, the best option for you will depend entirely on your unique needs and preferences. Some of its storage solutions are designed for personal use, others for small businesses, and others still for large enterprises.
The following are our top four picks that will guarantee satisfaction.
1.     WD My Cloud EX2 Ultra
WD My Cloud EX2 Ultra is a high-performance yet low-cost solution that's simple and easy to use. It delivers smooth streaming and comes with a downloadable Plex Media Server for safe storage of all your most important files.
Tech Specs
| | |
| --- | --- |
| Capacity | 4TB/ 8TB/ 12TB/ 16TB/ 24TB/ 28TB/ 32TB/ 36TB |
| Drive bays | 2 |
| CPU | Marvell Armada 385 88F6820 dual-core @ 1.3 GHz |
| RAM | 1GB |
| Ethernet port | 1 |
| USB ports | 2 |
Pricing
WD My Cloud EX2 Ultra is one of Western Digital's most affordable solutions. It has a starting price of around $315.99 for the 4TB version, while its 36TB device goes for around $1684.99.
Best Applications
Though it's robust, WD My Cloud EX2 Ultra is best reserved for home applications. It's an ideal choice for keeping all your personal files, such as pictures, videos, and music secure, and you can use it for streaming to your preferred media player.
Top Features
This WD NAS storage solution comes with an abundance of useful features, including:
While it's not the most feature-packed of all WD NAS solutions, it provides you with everything you need for safe and secure file storage.
Pros
Some of the main advantages you'll enjoy with the WD My Cloud EX2 Ultra are as follows:
Seamless video streaming;
Easy set-up;
Budget-friendly.
It's compatible with Windows OS (from Windows Vista to Windows 10) and Mac OS (from Mountain Lion to Mojave).
Cons
Though WD My Cloud EX2 Ultra certainly has its benefits, you should also be aware of some of its cons:
No HDMI;
Only average write speeds;
Somewhat limited app integrations.
Despite these cons, WD My Cloud EX2 Ultra remains an excellent choice for virtually all personal uses.
2.     WD My Cloud Pro Series PR2100
As part of the My Cloud series, the WD My Cloud Pro PR2100 shares many similarities with the abovementioned WD My Cloud EX2 Ultra. It's fast, easy to use, and quite powerful compared to some competitors. It can be a worthwhile addition to your network storage.
Tech Specs
| | |
| --- | --- |
| Capacity | 4TB/ 8TB/ 12TB/ 16TB/ 20TB/ 28TB |
| Drive bays | 2 |
| CPU | Intel Pentium N3710 quad-core @ 1.6GHz |
| RAM | 4GB |
| Ethernet port | 2 |
| USB ports | 2 |
Pricing
Though similar to the EX2 Ultra, the Pro PR2100 has more advanced features, hence it carries a heftier price tag. The starting price for the 4TB version is around $494.99, and it goes up to around $1,578.99 for the 28TB version.
Best Applications
If you enjoy streaming, WD My Cloud Pro PR21000 can be the perfect option for you. It's fast, reliable, and has useful third-party integrations. Not to mention that it comes with a pre-installed Plex Media Server.
Top Features
WD My Cloud Pro Series PR21000 is feature-packed, with some of the most useful features including:
My Cloud OS 5;
Multiple LAN/WAN backup options;
exFAT file system compatibility;
One-touch copying.
Like the EX2 before it, the Pro PR2100 comes with 256-bit AES volume encryption and Acronis True Image for extra security.
Pros
WD My Cloud Pro PR21000 has many valuable pros:
Many backup options;
User-friendly;
Top-of-the-line security.
This WD NAS solution is one of the top options for more intensive home use.
Cons
No NAS drive is perfect for everyone. Some of Pro PR21000's greatest cons include:
Slow transfer for large quantities of files;
Limited software integrations;
Noisy fan.
Still, its pros far outweigh the cons, so you should definitely consider this WD NAS storage option.
3.     WD My Cloud EX4100
WD NAS My Cloud EX4100 is a serious step up from the previous two NAS storage options listed. With the powerful Marvell ARMADA 388 dual-core processor, 2GB RAM, and fantastic features, it's the go-to solution for professional use.
Tech Specs (capacity, drive bays, CPU, RAM, etc.)
| | |
| --- | --- |
| Capacity | 8TB/ 16TB/ 24TB/ 32TB/ 40TB/ 56TB |
| Drive bays | 4 |
| CPU | Marvell ARMADA 388 dual-core @ 1.6GHz |
| RAM | 2GB |
| Ethernet port | 2 |
| USB ports | 3 |
Pricing
The WD My Cloud EX4100 doesn't come cheap. Its most affordable 8GB version is priced at around $639.99, while its most advanced 56TB version will set you back around $2,199.99.
Best Applications
The WD My Cloud EX4100 can certainly be used at home, though its advanced capabilities make it unnecessarily robust for the average user. Small businesses will get the most out of this device, enjoying a great performance at a reasonable price.
Top Features
Considering that it's primarily aimed at small businesses, WD My Cloud EX4100 has some pretty impressive features:
Ultra-fast transfer speed;
Seamless remote access;
Multiple RAID and backup options;
Auto backup;
Pre-configured with WD Red NAS hard drives.
You'll enjoy seamless file sharing, advanced volume encryption, and more.
Pros
This Western Digital Nas option has several valuable pros:
Intuitive, easy-to-use software;
Dual-power;
It's suitable for small businesses across industries and niches, allowing you to collaborate with teammates with the utmost ease.
Cons
Some of the things you might not enjoy with the ED My Cloud EX4100 include:
No support for Rsync backup;
No backup scheduling for external devices;
Slower RAID 5 write.
Keep these cons in mind when determining the best WD NAS storage solution for your small business.
4.     My Cloud Pro Series PR4100
If you're looking for some serious piece of equipment, WD My Cloud Pro Series PR4100 is what you need. With its Intel Pentium N3710 Quad-Core processor, 4GB RAM, advanced security, and powerful features, it has everything you need to streamline your workflow.
Tech Specs
| | |
| --- | --- |
| Capacity | 8TB/ 16TB/ 24TB/ 32TB/ 40TB/ 56TB/ 64TB/ 72TB |
| Drive bays | 4 |
| CPU | Intel Pentium N3710 quad-core @ 1.6GHz |
| RAM | 4GB |
| Ethernet port | 2 |
| USB ports | 3 |
Pricing
Excellent performance and powerful features come at a price. You can find WD My Cloud Pro Series PR4100 with 8TB capacity for around $829.99, while the 72TB version will cost you around $2,699.99.
Best Applications
WD My Cloud Pro Series PR4100 is the best solution for small businesses and creative teams. It's designed to optimize your workflow and make collaboration easier, making you feel like all your remote coworkers are right there by your side.
Top Features
Some of WD My Cloud Pro Series PR4100's best features include:
High-capacity network storage;
Enhanced data privacy with My Cloud OS 5;
Remote off-site backup;
Extensive third-party app support;
Seamless set-up.
Designed primarily for business uses, this WD NAS drive offers top-of-the-line security and privacy, excellent speed, and intuitive software.
Pros
If you opt for the WD My Cloud Pro Series PR4100, you'll enjoy some valuable pros:
Upgradeable RAM;
Excellent speed;
Extensive cloud capabilities.
The PR4100 makes for an excellent choice for small businesses or larger teams and departments within an organization.
Cons
Before you invest in WD My Cloud Pro Series PR4100, consider its following cons:
Loud on startup;
No Wi-Fi connectivity;
Accessing data externally can be a hassle.
Despite these drawbacks, you can expect great performance and surprising speeds.
What To Do When Losing Important Data on Your WD NAS
Whether you need WD NAS storage devices for personal or professional use, none of the aforementioned options will disappoint you. You'll rest easy knowing your sensitive files are safe and sound, accessible from anywhere you are.
However, despite all these WD NAS devices offering the utmost security, they're not entirely bulletproof. You're still at risk of losing valuable data due to user error, power outages, and accidents. Recoverit NAS Data Recovery can help add a layer of security to your data.
It offers real-time data recovery without requiring you to unplug your NAS drive. You won't have to go through the overwhelming RAID rebuilding process or waste hours trying to find the files you need.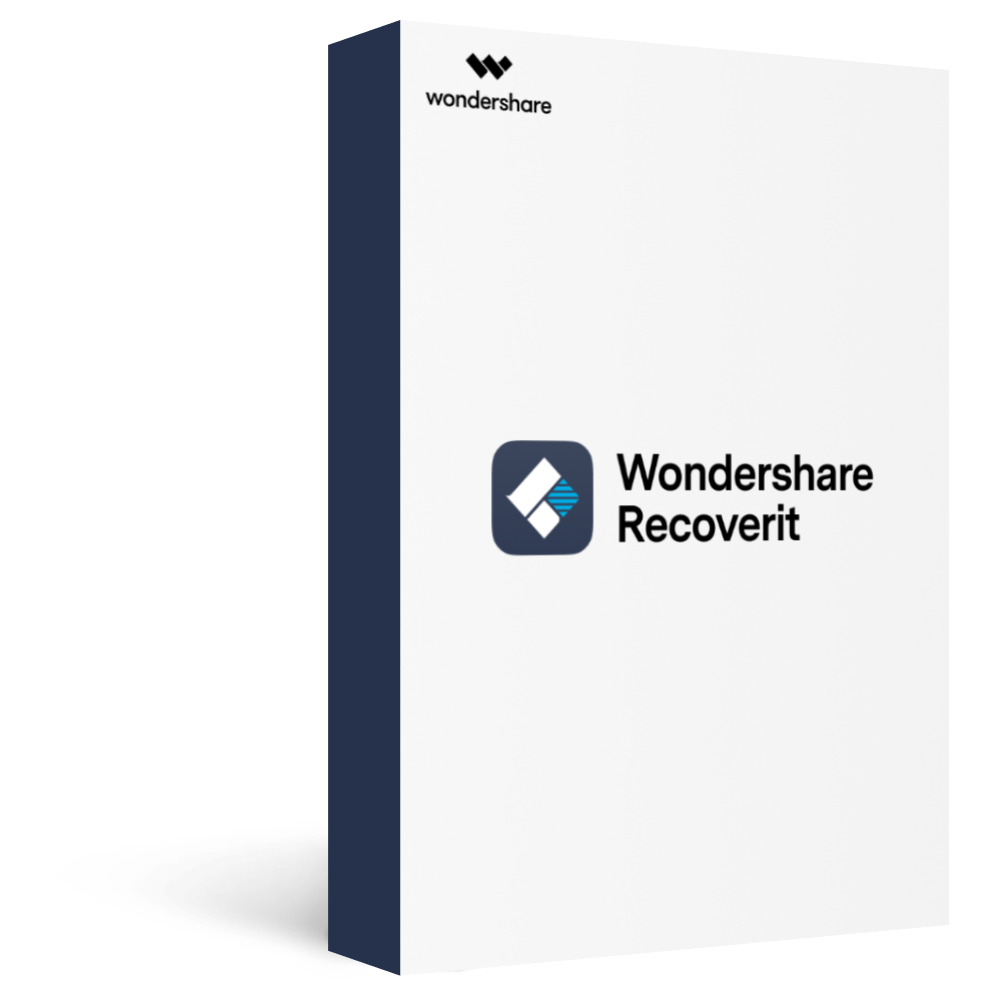 Wondershare Recoverit - Your Safe and Reliable NAS Recovery Software
5,481,435 people have downloaded it.
Recovers lost or deleted documents, photos, videos, music, emails, and other 1000+ file types effectively, safely, and completely.
Compatible with all popular NAS vendors, including Synology, QNAP, ASUSTOR, Western Digital, Buffalo, LaCie, etc.
Facilitates 500+ NAS data loss scenarios, such as deleting, formatting, OS crash, RAID failure, defective controller, power failure, virus attack.
Supports all RAID types, including RAID 0, 1, 5, 6, and 10.
Recovers NAS data through the remote connection without disk pull-out.
To restore lost data on your WD NAS device, all you have to do is follow a few simple steps:
Launch Wondershare Recoverit after downloading and installing. Then, navigate to NAS and Linux > NAS Recovery.
The program will search for available NAS devices automatically. Select the WD NAS server where your lost data was stored;
Now, you need to create a connection between the data recovery software and your WD NAS first. Just fill in the required information and select Connect;
Recoverit will start scanning for deleted or lost files in your WD NAS automatically once the connection is completed.
You are able to preview all found files during the scan to make sure you will recover the correct ones. Many filter options are also available to help you quickly locate the files you need.
Finally, select those you want to recover and click Recover to save them.
Once you've recovered your lost data, it's in your best interest to make a WD NAS cloud backup and avoid similar data-loss issues in the future. 
Conclusion
If you need Western Digital NAS storage, WD My Cloud EX2 Ultra and WD My Cloud Pro Series PR2100 are both excellent options. The former is a more budget-friendly solution, while the latter gives you better capabilities.
For professional use, you can't go wrong with either WD My Cloud EX4100 or My Cloud Pro Series PR4100, though the PR4100 is certainly a more robust solution.
Weigh your options and choose the best NAS storage solution for your needs.