Best Way to Recover Lost Data from WD My Book Live
"My WD my book live was working just fine yesterday. Today, while accessing some important pictures on it, I found them missing. I have checked logs and found unnecessary commands running on my WD my book live device.
ALL MY DATA IS GONE!
" - User Post on
WD Support Forum
Do you know that Western Digital (WD) has alerted its customers to unplug their My Book Live devices from the internet? The company is currently investigating the disk wipe issue faced by its users.
On WD digital support forum, users have reported that their disks are getting wiped. If you have also encountered something similar, don't worry; in this article, you will learn how to restore your lost data from WD My Book Live, why data loss happens in the first place, and tips to prevent it in the future.
---
Why Did Data Get Lose in WD My Book Live?

WD My Book Live is popular among users for carrying important data, sharing it, or creating a backup. A few of the WD My Book Live users have recently faced an issue with their WD My Book Live disks wiped.
The data loss in their devices has scattered a fear among different WD My Book Live users. The users are worried about losing their data. Therefore, WD company has recommended users—make their devices offline until the issue is resolved.
But, to help you figure out the unknown reasons that are causing the data loss, you will see a compiled list of reasons that can cause data loss in your WD My Book Live. By going through these reasons, you can understand the cause of your data loss problem and see if your WD My Book Live device is exposed to any of them.
A Few Common Reasons for Data Loss in WD My Book Live
Reason 1: Overheating
One common reason is overheating, which causes severe damage to your WD My Book Live device. Although, these devices are designed to work 24/7 to serve your cloud storage needs and provide ultimate availability. But, their cooling system can fail on occasions.
Apart from the cooling system failure, if your device runs at a place where the environmental temperature is too high, it can also damage your device. So, make sure your WD My Book Live device is not exposed to overheating.
Reason 2: Power Cuts
The power supply of your WD My Book Live device plays an important role when it comes to its smooth running. If you have continuous power loss, your WD My Book Live device is vulnerable to data loss. The sudden power cuts are making your WD My Book Live shut down or eject multiple times.
Also, if you have issues with variable voltages, in that case, it can still damage your WD My Book Live device, causing data loss. To avoid damage from power cuts, make sure you have a power backup and stable voltage provided to your WD My Book Live.
Reason 3: Mechanical Faults
Your WD My Book Live works on the RAID system. In a RAID system, you have multiple storage devices working independently for data storage. When there are various devices, heavy mechanical operations are going in parallel.
Therefore, your WD My Book live can have a single hard drive failure, which can cause your data loss. These mechanical faults are hard to catch, so make sure you check your WD My Book live against them to prevent data loss.
Reason 4: Firmware Upgrade
WD My Book Live users often face minor problems that a firmware upgrade can fix. A firmware upgrade seems like a good option to set your WD My Book Live device, but it can cause complete data loss of your device.
Why? Because a firmware upgrade updates the storage definitions. These modifications can be incompatible with your current stored data. Hence, resulting in data loss.
So, make sure your data is backed up or copied somewhere else whenever you go for the firmware upgrade of your WD My Book Live device.
Reason 5: Storage Capacity Expansion
With the expansion of data volume, the users look to expand their WD My Book Live device. The storage expansion is possible and requires extensive care.
While extending the storage, the WD My Book Live device goes into RAID rebuilding mode. The extension process is rigorous and requires an additional workload. A possible power outage or fluctuation in your voltage can become a hurdle to their extreme storage extension process.
That is why it is recommended for you to have a UPS or a stable power system whenever performing the storage capacity expansion of your WD My Book Live device.
Reason 6: Alteration of NAS Configurations
There can be various reasons why you would want to alter your WD My Book Live settings configurations. It could be because of building a new RAID, extending storage, or creating a redundant configuration RAID.
Altering the configuration of your WD My Book Live NAS device can cause severe data loss. The whole process of alteration is done over a live system. Suppose one of the RAID systems goes down. In that case, the storage volume becomes inaccessible, and you cannot read your data anymore.
Also, one other major factor that contributes to data loss during alteration of configuration is a power loss and voltage shortages. It can be because while saving the new configuration settings; you can have a power loss, which can disrupt the whole process.
You must remember and keep in mind that WD My Book Live configuration rebuild happens in real-time with switched-on storage. So, it would be best if you did not use your devices while the process is carrying out.
Is it Possible to Recover Lost Data in WD My Book Live?
When it comes to recovering lost data, there are two scenarios. Suppose you have recently lost your data from your WD My Book Live device and have not overwritten it with new data. In that case, there is a maximum chance of data recovery.
The data recovery proves works by fetching the data from memory addresses on the storage volume. Therefore, whenever you lose or delete data, make sure to stop using your device until you recover your data.
Consequently, if the data is overridden, the chances of recovery become low to minimal. In this article, you will see a powerful data recovery tool that will help you quickly restore your lost files from your WD My Book Live.
---
How to Restore Lost Files/Videos/Photos From My Book Live?
To recover the data, you need a data recovery tool. So in this part, you will see a step-by-step guide on using a powerful data recovery tool called Recoverit by Wondershare.
Before beginning with your data recovery through the Recoverit tool, the very first thing you need to do is to extract the storage drive from your WD My Book Live and connect it to a working computer.
Steps to Remove Your Storage Device from WD My Book Live
Step 1: Disconnect your MyBook Live device from the internet and then switch off your device by removing the power cables.
Step 2: Unhinge front edges clips on your My Book Live device.
Step 3: Open the My Book Live device by carefully sliding the front chassis.
Step 4: From the front of the My Book Live device, pull the LED plastic extension.
Step 5: Remove metallic board screws and take the hard drive out of your WD My Book Live device.
Once the hard drive is removed, you can use a SATA or USB adaptor to connect your My Book Live hard drive with a PC or a laptop.
You may find it challenging to open up your WD My book Live yourself to extract its hard drive. If that is the case, you can take help from a hardware expert. It is a careful process, and mishandling anything can damage your WD My Book live hinges. For a quick solution, you can watch the video below.
Video tutorial: Recover Files from the External Hard Drive
Using Wondershare Recoverit Data Recovery Tool
Don't want to watch the video? We also have a step-by-step guide for you here. After successfully removing the hard drive from your WD My Book Live, you are all ready to begin the data recovery process. However, an unreliable data recovery tool can be of negative impact. Instead of recovering data, you may lose all the chances of recover it.
Therefore, to cover all such worries, a highly trustable and secure tool will be used in this article.
Why Recoverit Data Recovery Software?
The Wondershare Recoverit Software is a 3-Step Recovery tool. It guarantees files recovery in almost every situation. On top of that, Wondershare Recoverit provides file recovery from PC, hard drives, USB devices, SD Cards, Crashed/Corrupted Devices, and many more. Also, the best thing about Wondershare Recoverit is that it comes with a free version as well.
Recover files of any type. You can recover photos, videos, documents, audio, etc. It doesn't matter whatever format file you have lost. Wondershare Recoverit fetches all of them back. It supports almost 1000+ file types and formats.
Allows file scan preview before recovery to fasten up the whole data recovery process.
Allows the user to filter files instantly, even during the scanning process. You get a choice to recover only those files that you wish.
24/7 tech support that will provide live assistance in using the software. Also, all your queries will be answered by the Wondershare official representatives.
Available for different versions of Windows and macOS.
Legitimate Ways of Downloading and Installing Recoverit Software
Wondershare Recoverit data recovery software is available for Windows and Mac versions. You can download the software from the buttons above.
After downloading, double click the "Recoverit_setup_full4134.exe" file that will be in your downloads folder. You will see an "Install" button on the interface screen; you can click it, and Wondershare will be installed on your computer. You can also choose the "Customize Install" option to do installation settings manually.
Steps to Recover Lost Files Using Recoverit Software
Step 1 - Launch Wondershare Recoverit Software on Your Computer
Choose Windows or Mac version to download and install this program in your computer.
Step 2 - Select Location
Now from the Wondershare Recoverit interface screen, select your WD My Book Live hard drive. You will only be able to see the hard drive if it is appropriately attached to your computer.
Step 3 - Begin Scanning Your Hard Drive
After selecting your My Book Live hard drive, and it will start scanning for lost files. The scan process will take some time.
During the scanning process, you can apply filters on the type of file you want to recover. Filters help save your time and only look for those files that are more relevant to you.
Step 4 - Preview and Recover Files
Once the scanning process is complete, you will be able to preview the files that you lost from your WD My Book Live hard drive. You can preview files before recovering them. Once previewed, click on the "Recover" button to recover that lost file.
On clicking the "Recover" button, the recovery process will begin. Recoverit will recover the file and store it on your hard drive. You can also change the location and set it to your preferred destination to store your recovered files.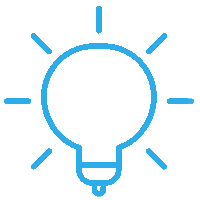 Note: Make sure that you select another location other than your WD My Book Live hard drive to save the recovered files!
Recoverit: Free Version v/s Premium Version
The free version allows the recovery of deleted or lost files.
It supports data recovery from hard drives, external USB drives, SD cards, etc.
It also supports data recovery from formatted or even damaged partitions.
It provides only 100 MB of free files recovery.
All the free version supported features.
Unlimited files recovery. No Size limitation.
Free 24/7 tech support.
The advanced recovery allows repairing corrupted videos and photos.
---
Extra Tips: How to Prevent Data Loss in NAS
While the data recovery process may have been successful for you, how can you prevent the data loss in the first place? Below, you will learn a few quick tips that can help you prevent data loss in the future.
Tip 1: Automatic Data Backup
The first and foremost tip is to backup your data regularly. An automatic backup of your WD My Book Live will help to prevent any severe damage to you. Even if anything happens to your data, the automatic backup will help you quickly restore the data.
Tip 2: Control Access Rights
A WD My Book Live is a NAS device. Many users will be collaborating for data access. But if the data access rights are not controlled, your data is vulnerable to damage. Make sure only the relevant information is shared with users. Limited access will create your data highly securable.
Tip 3: Correct Documentation
Some information can be handy during the data recovery process, e.g., your previous file system details, bios details, controller version, etc. To maintain such information of your WD My Book Live, ensure a standardized documentation setup. Documenting related settings and data will surely help during the recovery process.
Tip 4: Initial Device Setup
While setting up your WD My Book Live device, you have the option to choose between RAID settings. There are different RAID settings such as RAID-5 with more data security and RAID-0 that allow faster read operation. Make sure to select your RAID settings according to your needs.
Tip 5: Testing Before Scaling
Whenever you wish to expand or scale your WD My Book Live, run all the tests on it. The tests should include if the device is working correctly and who has access to which data. After determining results from those tests, you can opt for scaling.
Tip 6: Equip NAS with an Uninterrupted Power Supply
A power shortage or voltage fluctuations can damage your WD My Book Live NAS device. A power backup such as UPS can help you to provide an uninterrupted power supply to your device. The continuous power supply will result in better availability and reliability of your My Book Live NAS device
Tip 7: Record NAS System Info
Always record your NAS system information such as controller version, BIOS version, file system settings, etc. The recorded NAS system information helps whenever you require device repair or data recovery.
Tip 8: Ideal Standardization and Documentation
One mistake that people make during documentation is doing it mindlessly. As a result, they fail to understand their documentation, and it becomes of no use. While creating your NAS documentation, it is highly recommended to follow an ideal standard that is acceptable.
Tip 9: Use Reliable & Standard Disks
When using multiple hard drives for your NAS system to expand storage, a must precaution should be given to the disks used for expansion. Not all disks can be relied upon to avoid any data leak or loss. It would help if you considered using only reliable and standard disks.
Tip 10: Don't Use Unreliable Data Recovery Tool
There are many data recovery tools out there. However, using unreliable tools can lead to permanent data loss with zero hope of recovery. Therefore, always consider using a reliable and trusted data recovery tool. One recommended data recovery tool that is tried, tested, secure, and highly reliable is Wondershare Recoverit data recovery software.
More External Hard Drive Troubleshooting:
---
Conclusion
Using NAS devices these days for data sharing and collaboration is popular among people. One standard NAS device is the WD My Book Live device. Unfortunately, some users of this device have suffered disk wipeouts. The actual reason for why the data loss happened is currently unknown.
Some other identifiable data loss reasons can be overheating, power cuts, mechanical faults, etc. Also, you can prevent data loss in the first place by following the critical tips provided in this article.
Although WD is investigating the data loss reasons, you can recover it using Wondershare Recoverit Software if you have suffered a data loss. It is powerful, tried, and tested data recovery features that help restore your WD My Book live data back.
What's Wrong with Drive
Recover Your Drive

Fix Your Drive

Format/Wipe Drive

Know Your Drive