There are several occasions when we believe that our hard drive is not responding the way it is supposed to respond. These situations usually turn out to be highly frustrating and exhausting as they keep us from accessing important files and other critical data when required. Different kinds of issues in this regards usually have different kinds of solutions but the best course of action is to try running the check disk utility at least for once. A few details in this regard are discussed below for your convenience and understanding.
Part 1: Overview of different hard drive related issues
Different kinds of hard drive related issues make us suffer from different kinds of irregularities in the overall performance of our system. For instance, sometimes our computer becomes very slow and it becomes almost impossible to access the programs or files we have been meaning to access. In such scenarios, the best option is to do whatever it takes to diagnose the issues and fix them so that the situation may not lead towards loss of any important data. The windows check disk utility usually comes in very handy when it comes to diagnosing and fixing different kinds of hard drive related issues. So if you are looking forward to fix hard drive problems with chkdsk, you have come to the right place as the following sections discuss different things that you might find handy in this regard.
Part 2: How to fix hard drive problems with chkdsk
Two different methods that may turn out to be very useful when you are looking to fix hard drive problems with chkdsk are discussed below.
Method 1: Run the check disk utility using the GUI in windows
Step 1 First of all you need to press the windows key + E in order to open the windows explorer.
Step 2 Now make a right click on the drive that requires to be diagnosed and fixed for any errors and go for 'Properties'.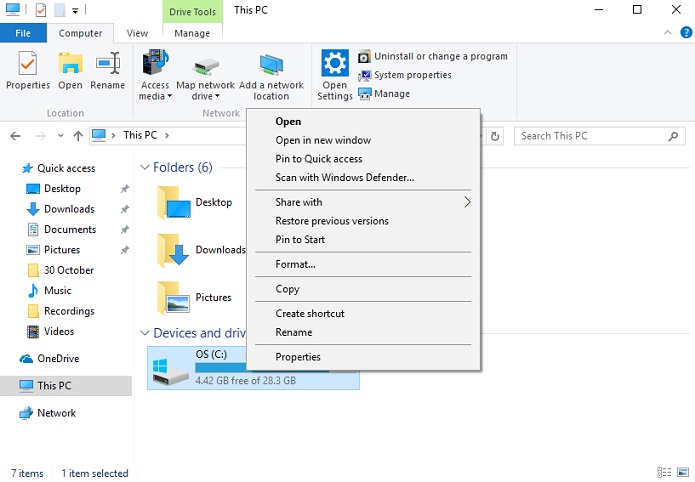 Step 3 Go to the 'Tools' tab and press the 'Check' button.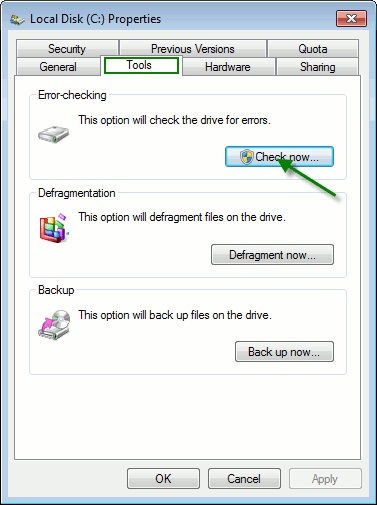 Step 4 Now press the scan button and check both radio buttons. Hit the start button when you are done.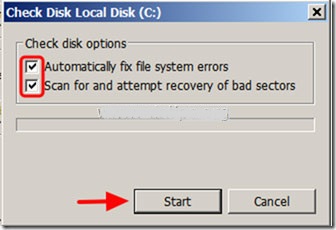 Step 5 In case you are currently using the device you want to cure of any issues, you can also schedule a disk check for future.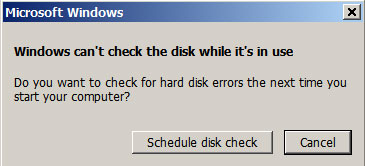 Method 2: Run the check disk utility using command prompt
Step 1 Open the command prompt by pressing windows key + R and typing in 'cmd'.
Step 2 When you have opened the command prompt, type in 'chkdsk %drive letter5 /f /r' and hit enter.

Step 3 When you type in the above mentioned command, you will see a warning message asking if you want to force a dismount on the volume. You should press 'n' to deny that request. This would take you to the next warning message saying if you would be interested in scheduling a disk check for this drive in the future. Press the 'y' key to accept that request and restart your computer.

Step 4 When your computer has restarted, the check disk utility would start. Give it some time to complete.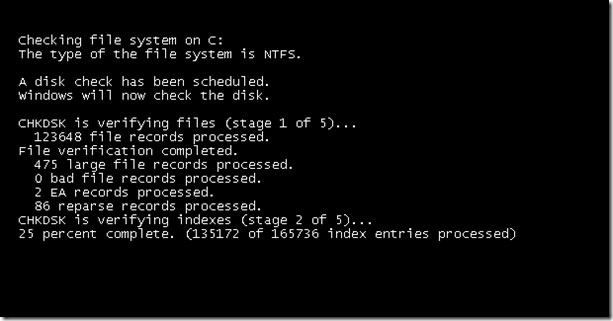 Step 5 Upon completion, you can check out the log file in order to find out about the errors fixed by the check disk utility.
Relevant Video Tutorial for Reference
Part 3: How to recover lost data files from hard drive
In case you are unable to fix hard drive problems with chkdsk, you may want to format the drive. In that case you would have to make use of some kind of data recovery software to recover data from hard drive. There are several different software applications that offer this kind of functionality but if you are looking for the best among the rest, you may want to check out the Wonder share data recovery software. It comes with several notable features including the following: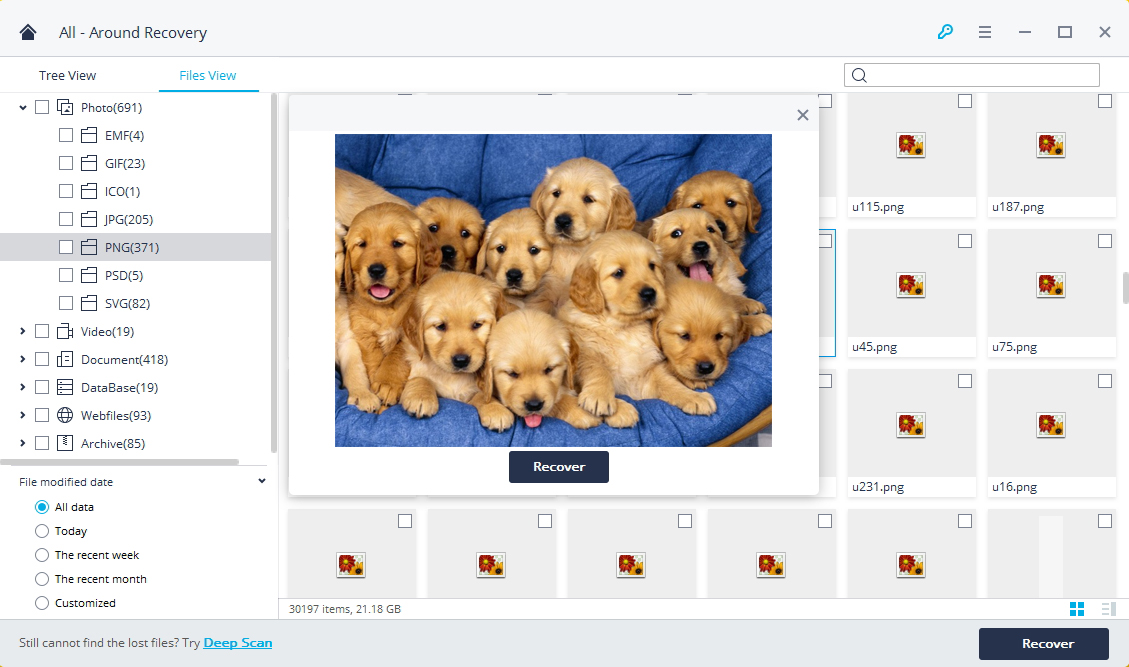 Recover lost or deleted files, photos, audio, music, emails from any storage device effectively, safely and completely.
Supports data recovery from recycle bin, hard drive, memory card, flash drive, digital camera and camcorders.
Supports to recover data for sudden deletion, formatting, hard drive corruption, virus attack, system crash under different situations.
Keeping in view the above discussed sections, it may be concluded that check disk is a very effective and useful utility to fix different hard drive related issues. In case you are unable to fix any issue using the check disk utility, it is recommended to format your drive and recover your data using some kind of data recovery software like Recoverit data recovery software. This is the only way to make your hard drive usable without having to lose your important data files.
What's Wrong with Drive
Recover Your Drive

Fix Your Drive

Format/Wipe Drive

Know Your Drive