Problems Caused by Damaged/ Lost Partition Table
How to Recover/ Fix Partition Table
Tips & Tricks of The Partition Table
How to Recover Lost Data from Partition Hard Drive
A partition table is a 64-byte data structure that stores the basic information of your computer's operating system. The basic information stored is inclusive of how many partitions are available, how big each of them are and where they are located in the hard disk drive. A partition is a logically independent section of the hard disk drive and each disk can have different number of partitions. The partition table consists the first four partitions on a hard disk drive, which are collectively known as the "primary partition". Any extra partitions in the disk is known as the "extended partition"
This sounds a lot for a non-technical person. To make the situation a bit more complicated, there are two categories of partition tables i.e. Master Boot Record (MBR) and GUID Partition Table (GPT). MBR contains a primary partition, an extended partition and a logical path. Most operating systems use MBR, but there is a growing popularity for GPT this is because MBR has a limited memory of 2TB, while GPT allows up to 10 billion terabytes (theoretically).
Part I Problems Caused by Damaged/ Lost Partition Table
To ensure that all partitions of the hard disk drive are functioning properly, the role of the partition table is crucial. It used by the computer's operating system to find partitions and files on the disk.
A corrupted or damaged partition may cause the partition table of a computer to be damaged or lost. This will render the operating system of your computer to be useless it will not be able to locate data and files on the hard disk drive without the partition table. This will amplify the damage that is already there.
Once you detect that the partition table is damaged or lost, you will need to recover the partition table swiftly. Since the partition table informs the operating system information about each partition, its size and files stored inside it, any damage and loss will interfere with the operating system's normal functions.
Part II How to Recover/ Fix Partition Table
Is Windows refusing to boot up on your computer? This may be because its partition table is missing or damaged. A tell-tale sign that indicates that you have this problem is the blue screen that pops up after you turn it on. It will look something like this: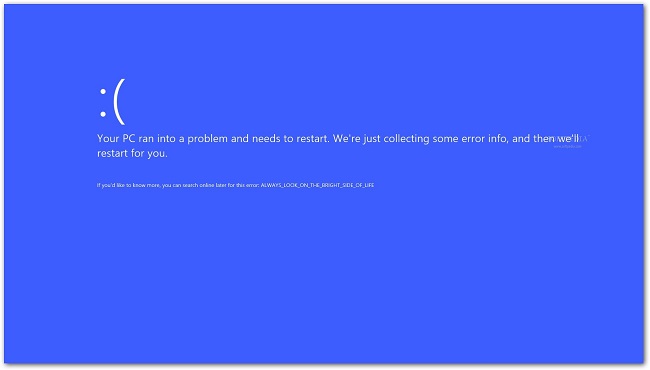 Do not panic. There is a built-in utility software that comes free with your operating system to quickly help you recover or fix the partition table. It is really easy to recover partition table by using this tool just follow these steps and you will be good:
Step 1. Boot the operating system via DVD
It is important for you to have a Windows installation DVD or repair disk. Insert it in the DVD player to boot the operating system.
Step 2. Start the command prompt
Now that you have booted Windows using the DVD, you will next need to launch the command prompt.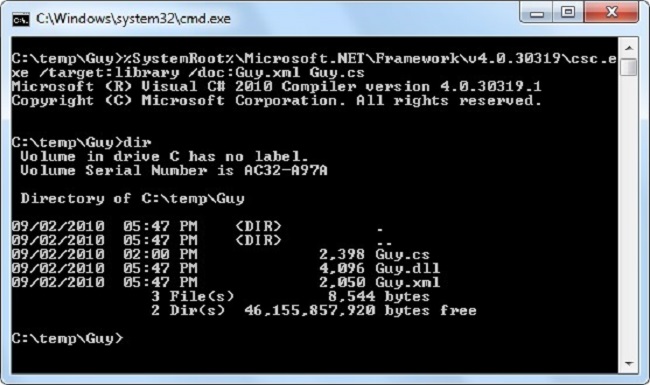 Step 3. Run command
In the command prompt window, type "bootrec.exe/fixmbr" and press the "Enter" key to start the recover partition table process. This command will perform a quick fix on the lost or damaged partition table.
Note: There are several "bootrec.exe" commands available to be used in different scenarios. The "bootrec.exe/fixmbr" is not only useful for repairing partition tables that are lost or damaged, but for other error messages as well. This includes "operating system not found", "error while loading operating system" etc.
Part III Tips & Tricks of The Partition Table
You can do several things you can do to lower the possibility of your computer's partition table from being compromised. It includes:
The biggest cause behind damaged or lost partition tables is a virus attack some strains of viruses can directly attack partition tables via DVDs and hard disk drives. Therefore, always practice caution by installing an antivirus to protect your computer and scan foreign devices e.g. DVD, hard disk drives and mobile devices before opening them.
Partition tables are vulnerable when you make changes to them this is especially true when you are customising the partitions. Therefore, make sure that you will have a constant source of power when you are making adjustments to your partitions. A sudden loss of power could lead to irreparable damages to the partition table.
Avoid making changes too often especially if your operating system is running without a glitch or problem. Constant changes to the partition will inflict damage to the partition table. Whenever you need to make any adjustments to the partitions, use a reputable disk management software to perform the task.
Make sure you verify if a partition is valid before you perform any operation on it. A change in an invalid partition can lead to a breakdown of the partition table.
It is essential to quickly recover partition table so that running it on damaged partitions will not compromise your computer's hardware. It is important to note that making sure that you have a backup of your computer is a reliable way to keep your operating system healthy and safe.
Always perform a backup of your computer's partition table so that you will be able to quickly restore the partition table to its former self. Windows do not have a built-in data backup freely, and therefore, you will need to download and install a computer backup software. This will help the recover partition table command do its job efficiently.
Part IV How to Recover Lost Data from Partition Hard Drive
Fix partition table ofen comes along with data lost from hard drive, with the wrong operations will cause hard drive formatted and inaccessible data. As you do not have a recently data backup. Under these circumstances, you will need a powerful hard drive partition data recovery tool to retrieve your lost data back from partition hard drive. And Recoverit data recovery is one of the best partition recovery software.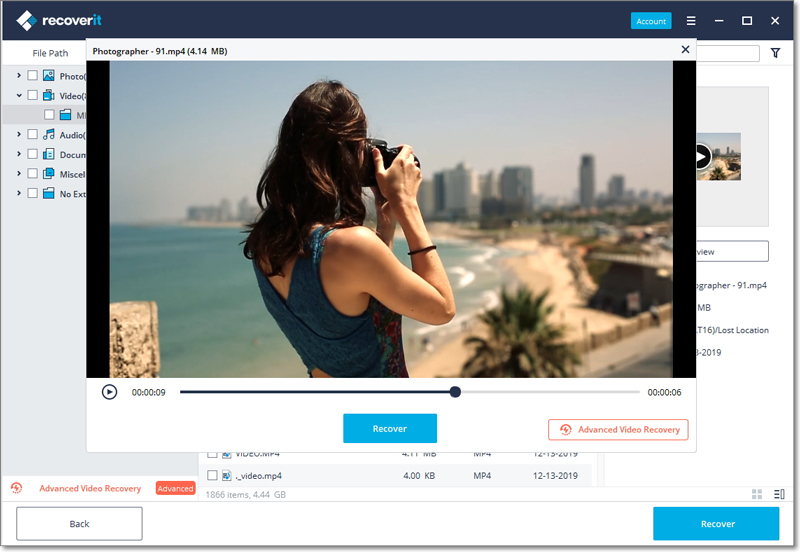 Recover lost or deleted files, photos, audio, music, emails from any storage device effectively, safely and completely.
Supports data recovery from recycle bin, hard drive, memory card, flash drive, digital camera and camcorders.
Supports to recover data for sudden deletion, formatting, hard drive corruption, virus attack, system crash under different situations.
Partition Solutions
Manage Your Partition

Fix Partition Errors

Partition Tips